Latest posts by ASJ Staff
(see all)
Map Unavailable
Date/Time
Date(s) - 07/04/2023 - 07/06/2023
8:00 pm
Categories
Badwater 135 — "The World's Toughest Foot Race"
Furnace Creek & Lone Pine, CA • July 4-6, 2023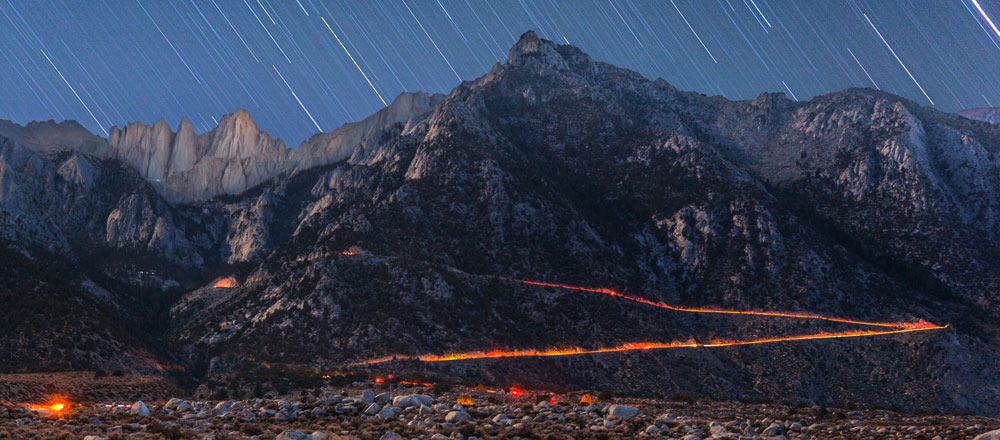 Badwater 135: Covering 135 miles (217km) non-stop from Death Valley to Mt. Whitney, CA, the Badwater® 135 is the most demanding and extreme running race offered anywhere on the planet.
The start line is at Badwater Basin, Death Valley, which marks the lowest elevation in North America at 280' (85m) below sea level. The race finishes at Whitney Portal at 8,300' (2530m), which is the trailhead to the Mt. Whitney summit, the highest point in the contiguous United States.
The Badwater 135 course covers three mountain ranges for a total of 14,600' (4450m) of cumulative vertical ascent and 6,100' (1859m) of cumulative descent.
Competitors travel through places or landmarks with names like Mushroom Rock, Furnace Creek, Salt Creek, Devil's Cornfield, Devil's Golf Course, Stovepipe Wells, Panamint Springs, Darwin, Keeler, Lone Pine, Alabama Hills, and the Sierra Nevada.
This race is invitational, with 100 runners selected from 20 to 25 countries and 20 to 25 American states annually. Applications are accept in late January / early February each year ONLY. Visit www.Badwater.com for the details.