Latest posts by ASJ Staff
(see all)
Evan Geankoplis, China Peak Enduro Pro Men Champ.
PRESS RELEASE: California Enduro Series presented by Specialized


Photos by Bixxel

The China Peak Enduro delivered big mountain fun for the third round of the California Enduro Series (CES) on Saturday, June 25 at China Peak Mountain Resort in Lakeshore.

A racer favorite for its burly, primitive trails and laid-back vibe, this year marked the event's 10th year with each and every one of those ten races being on the CES schedule. The weather was ideal with relatively cool temps and plenty of cloud cover, while trail conditions were dry, loose and rocky to keep riders on their game.

Depending on their category, riders took on 20-25 miles of riding with 2,500-3,500 feet of elevation gain/loss over the course of the day. Beginner, Sport and Sport eMTB riders raced four timed stages, while Expert, Pro and Open eMTB tackled five. Transfers were a mix of climbing and lift.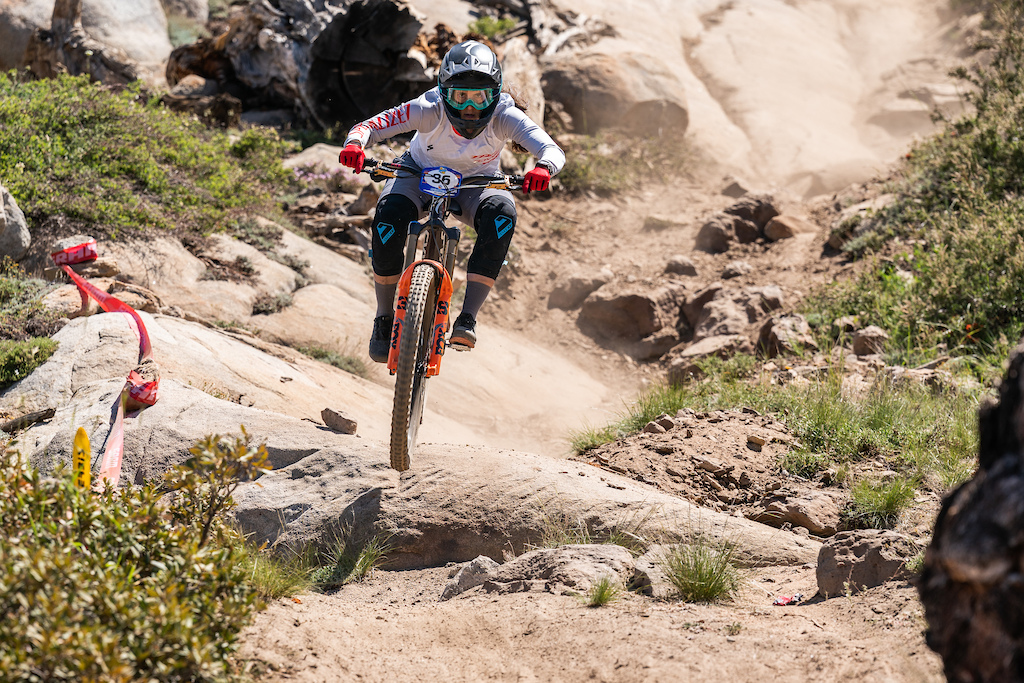 Porsha Murdock, China Peak Enduro Pro Women Champ.
Camp Vibes
The event started out as usual on Thursday with racers setting up camp along the creek and in the parking lot. On-site camping was included in race registration, and many racers brought along their loved ones (four-leggeds included) to share in the rustic escape. Accommodations were also available on-site at the Inn at China Peak, which also offered food and beverages indoors as well as on their patio.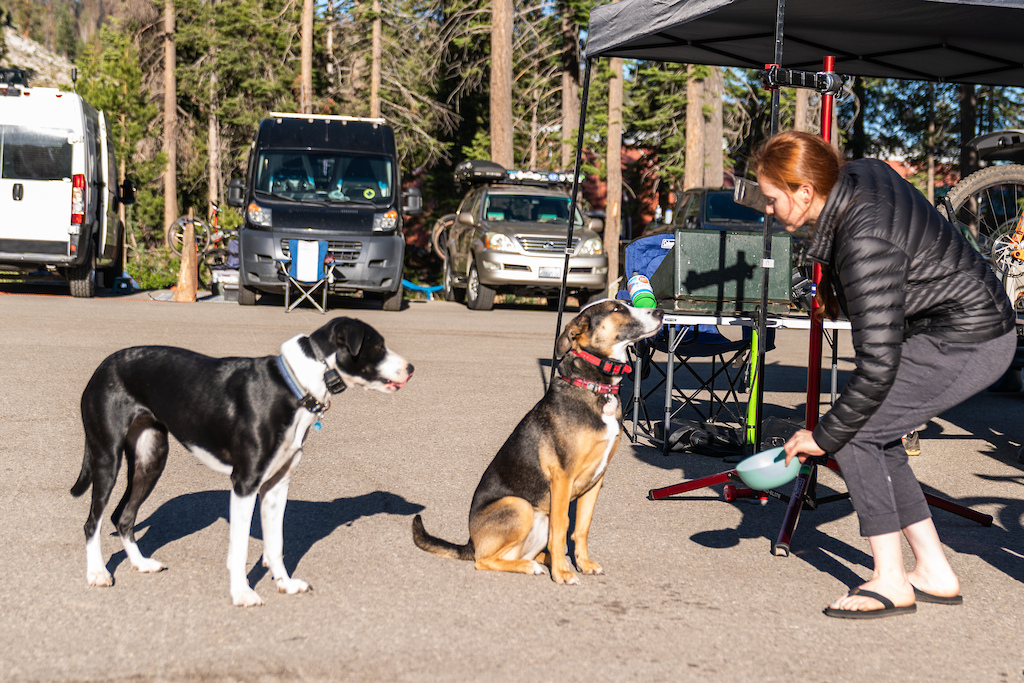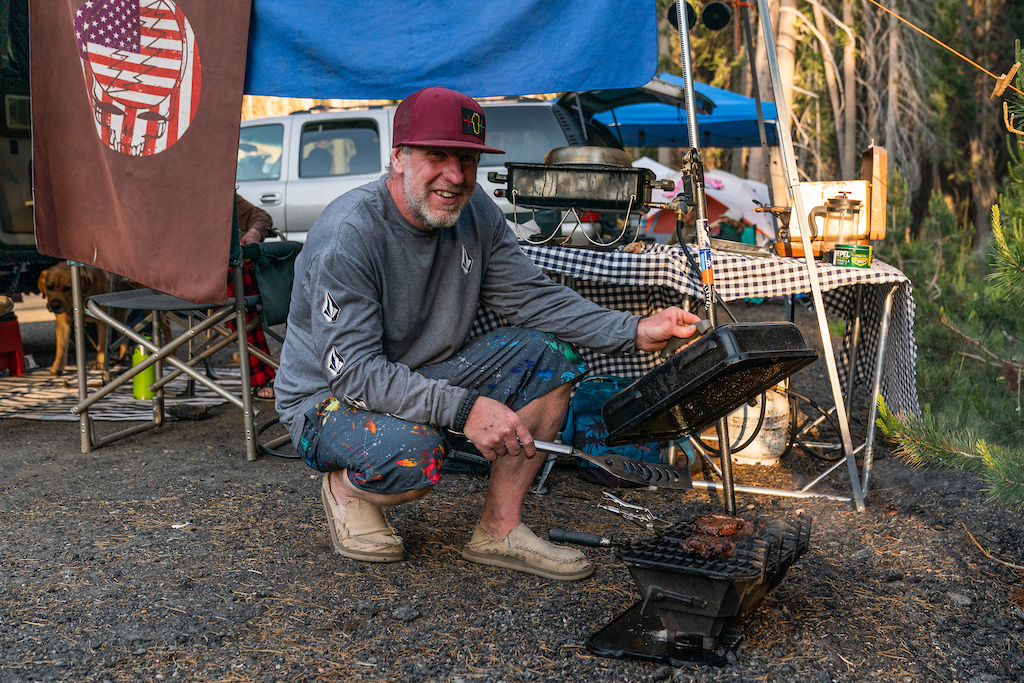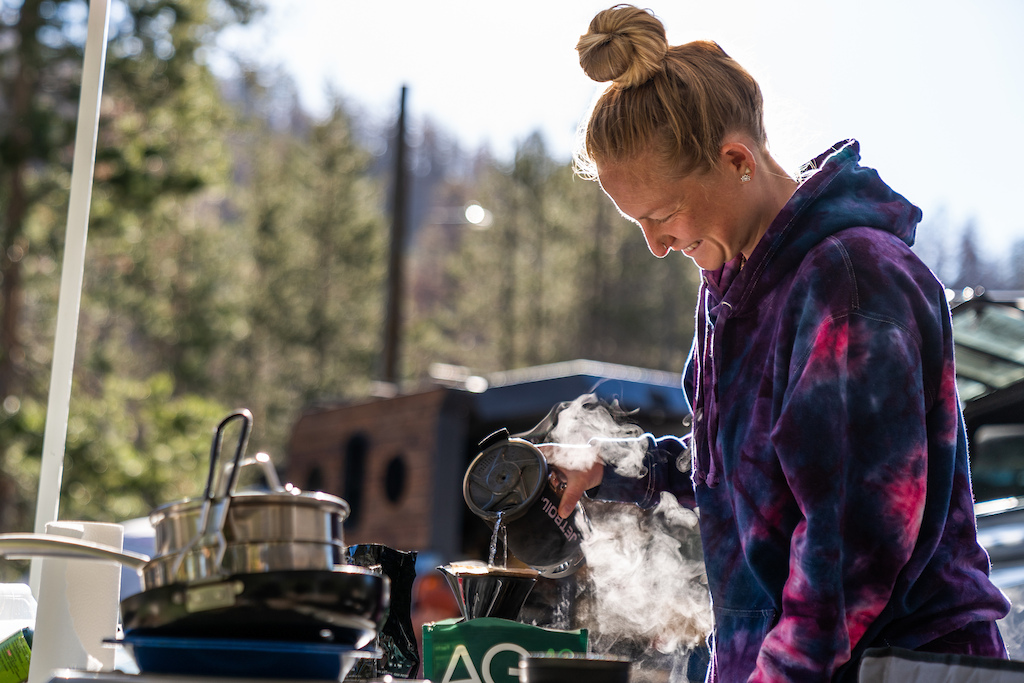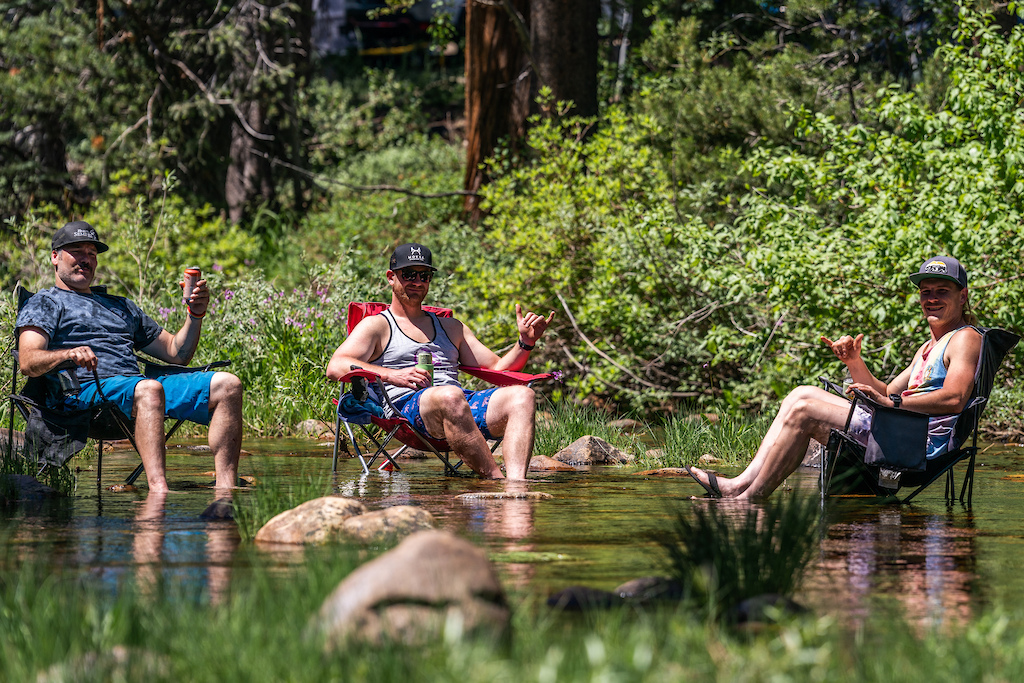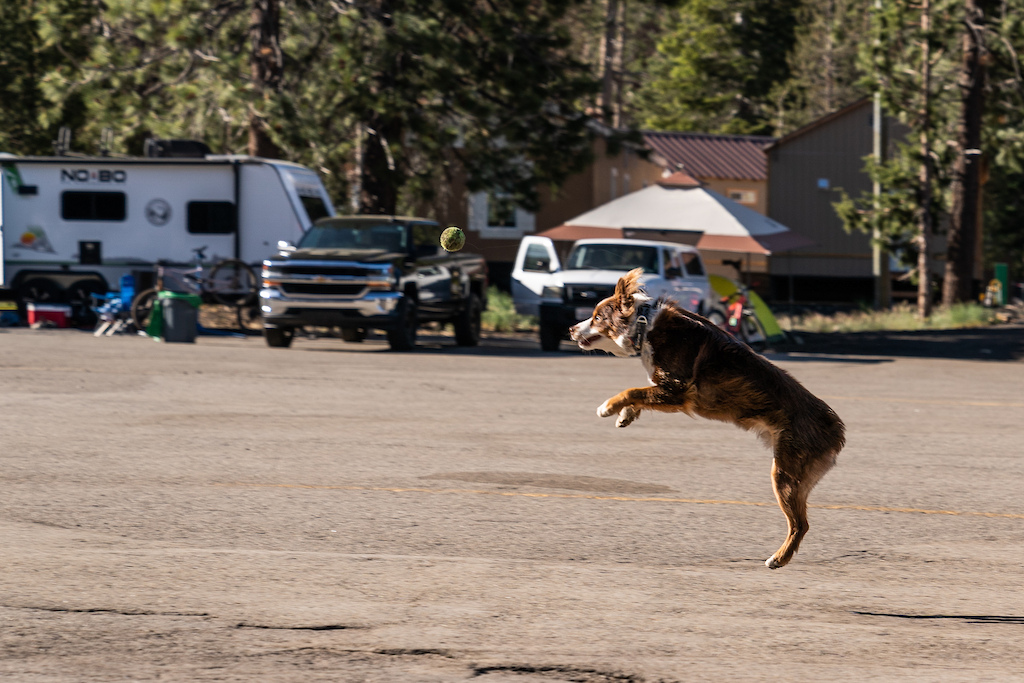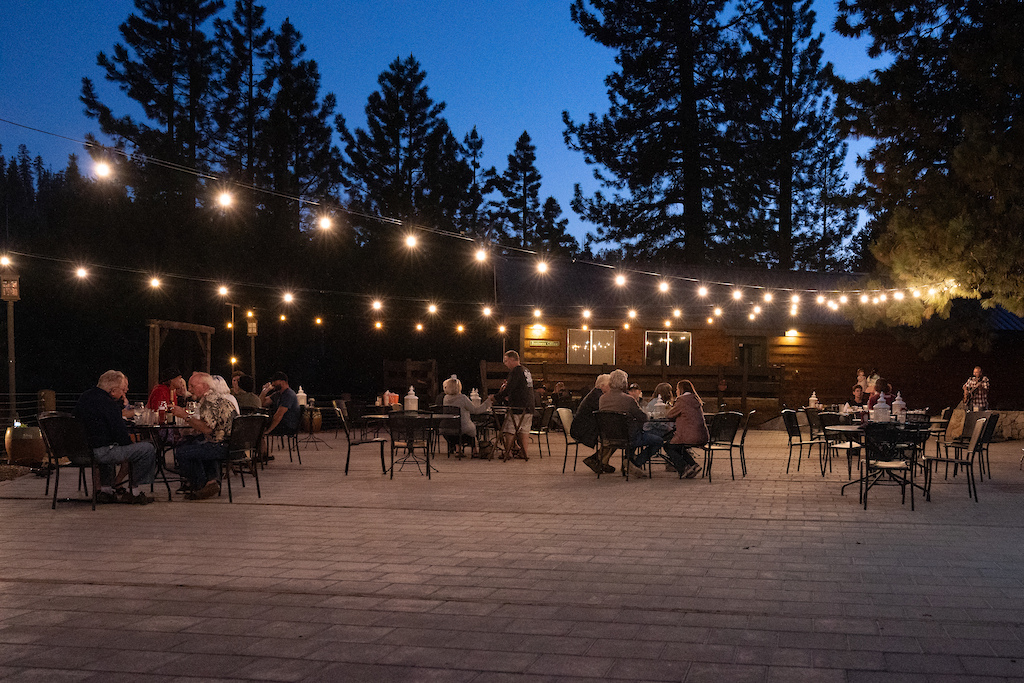 Practice and Packet Pick-Up
China Peak opened its lifts for practice on both Thursday and Friday, giving early arrivers plenty of time to get a feel for the course and dial in their lines. Packet pick up took place on Friday afternoon.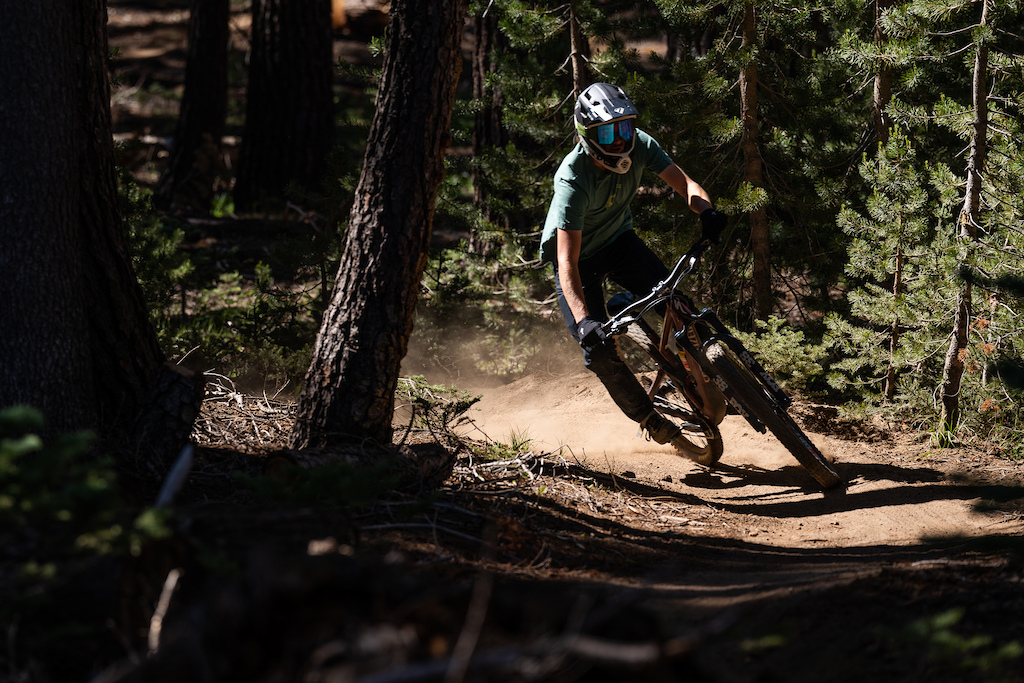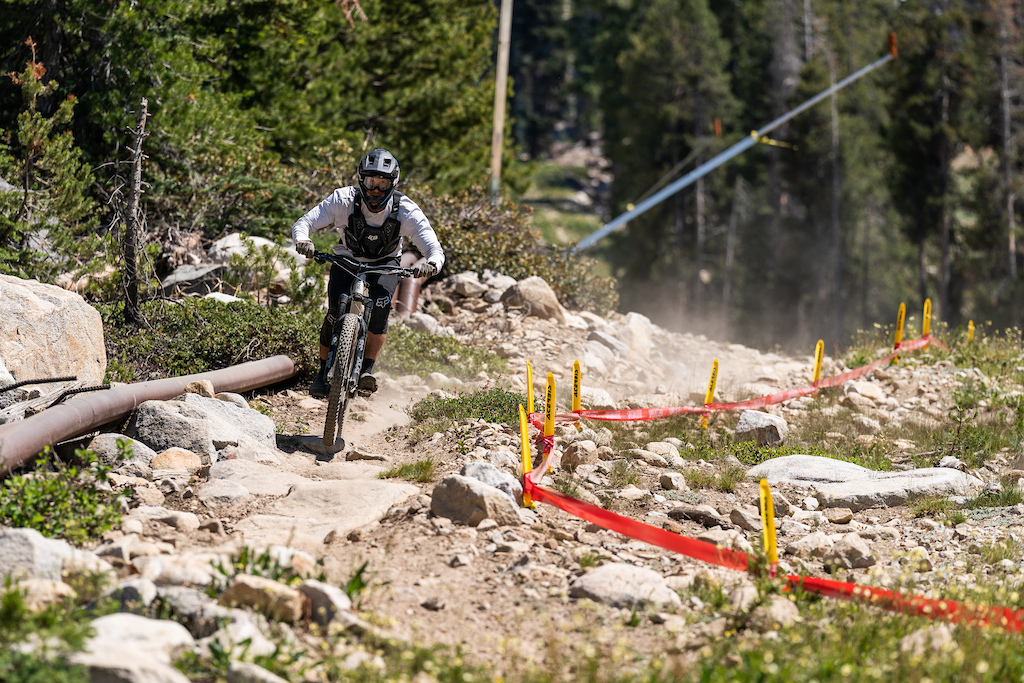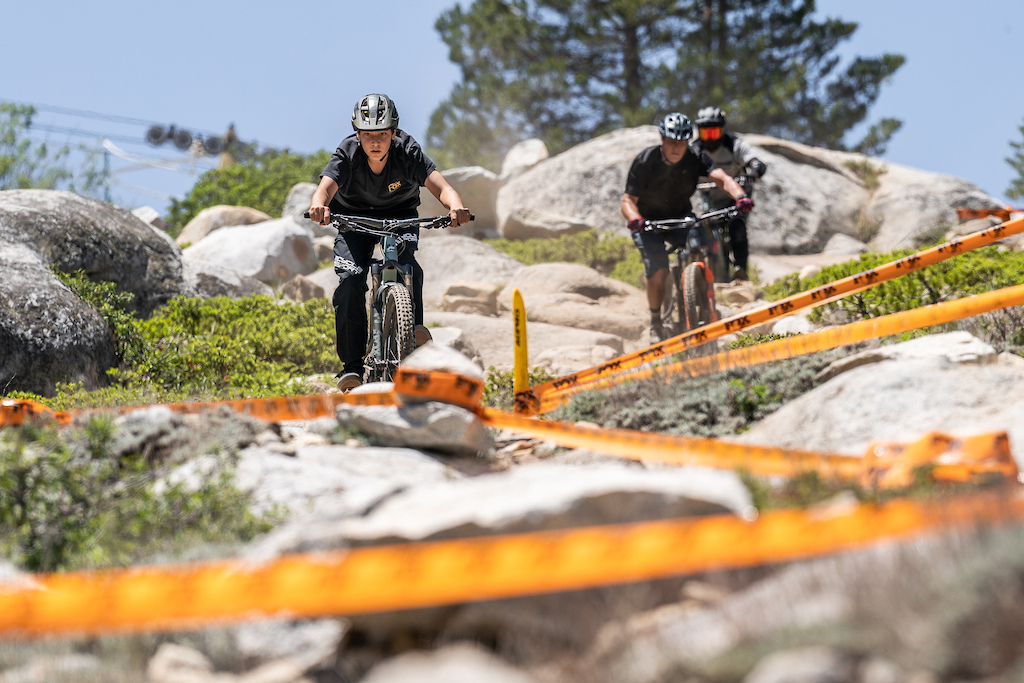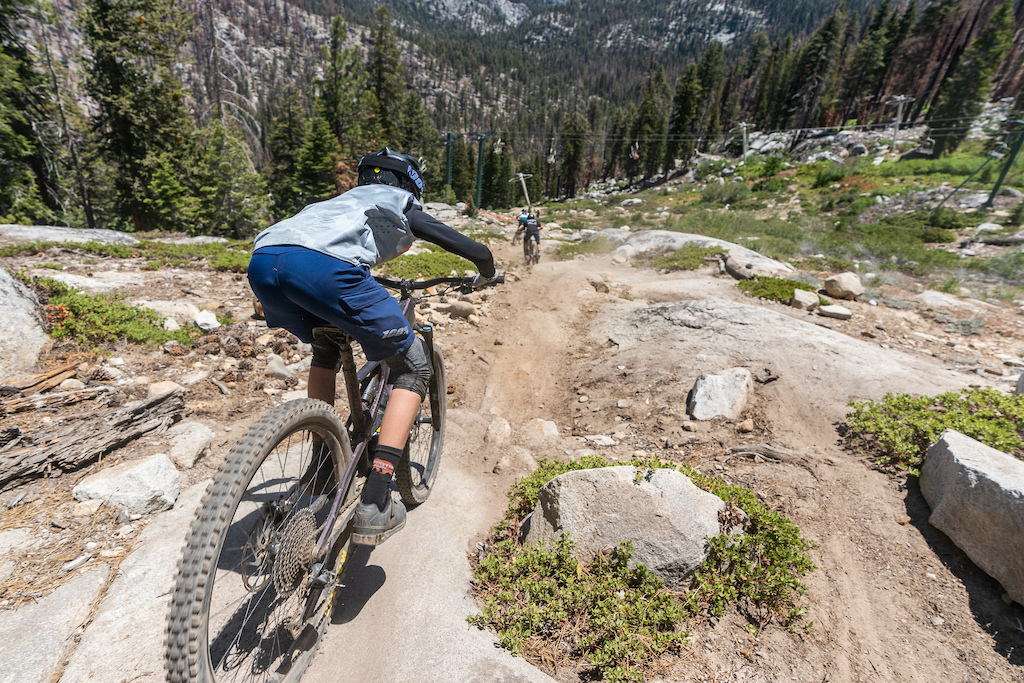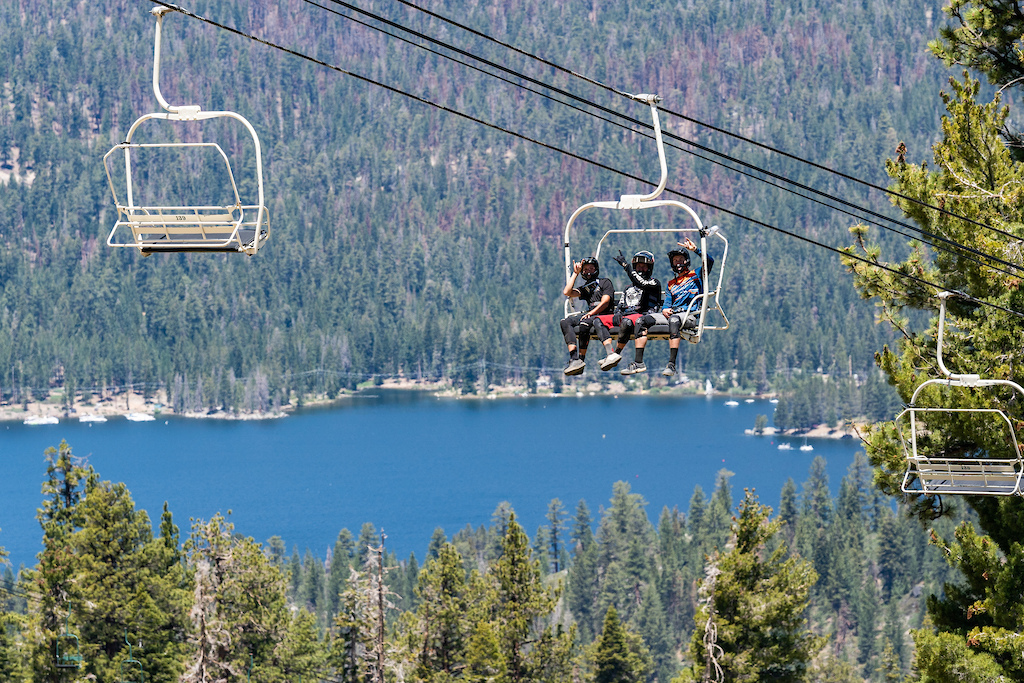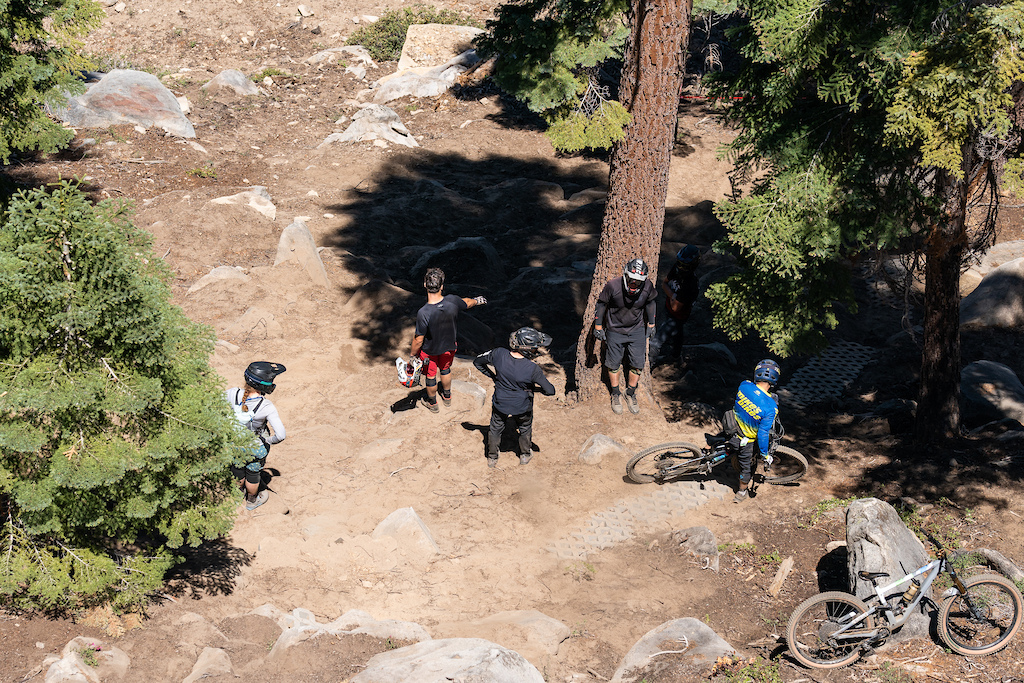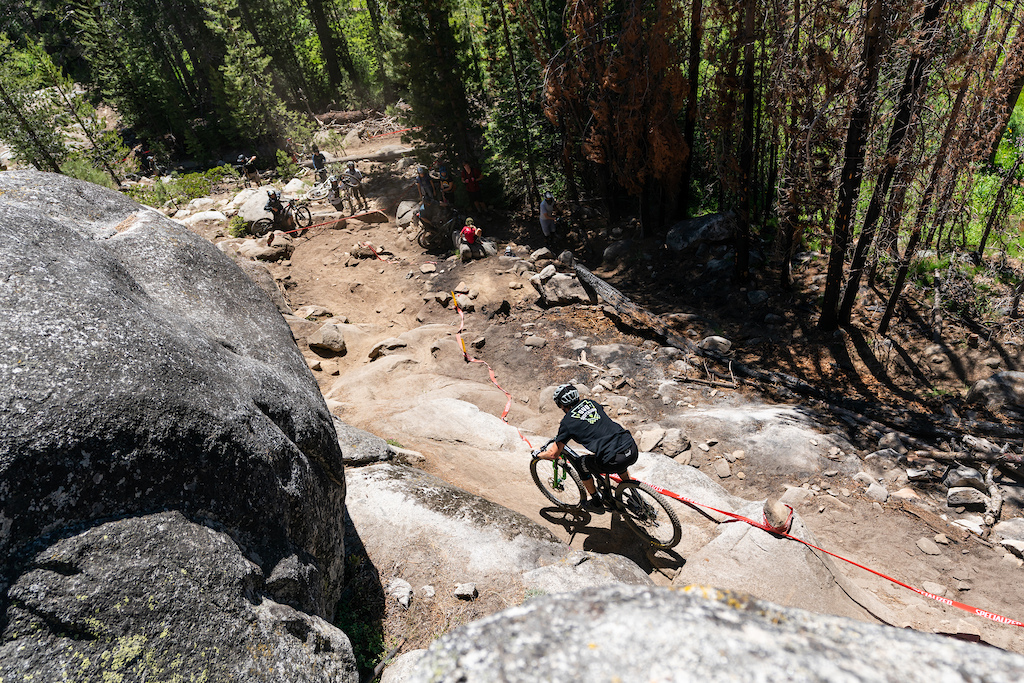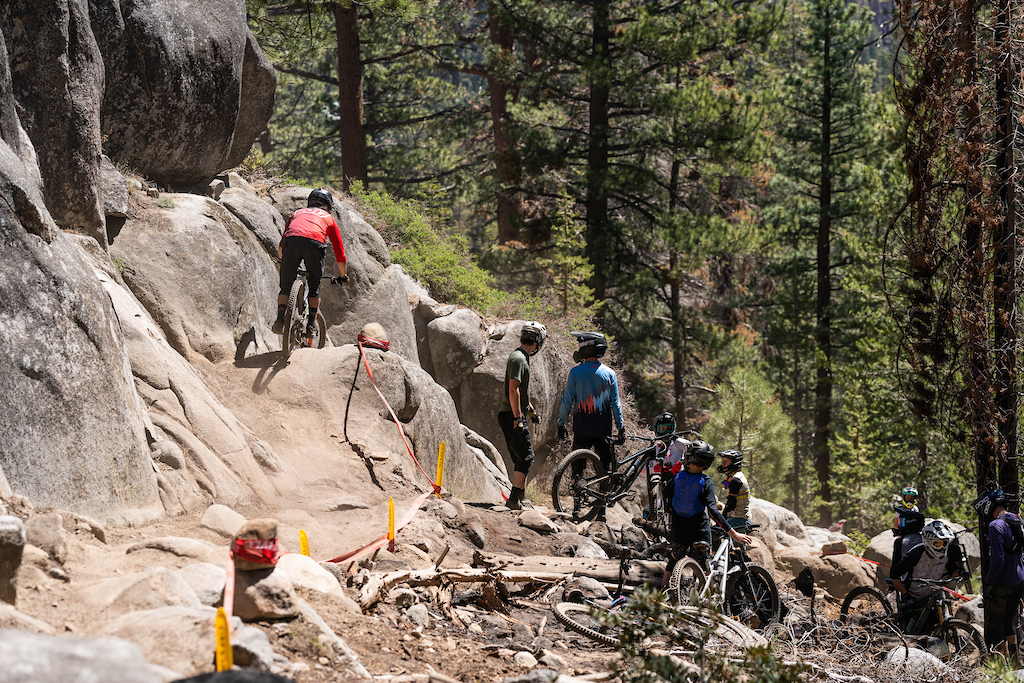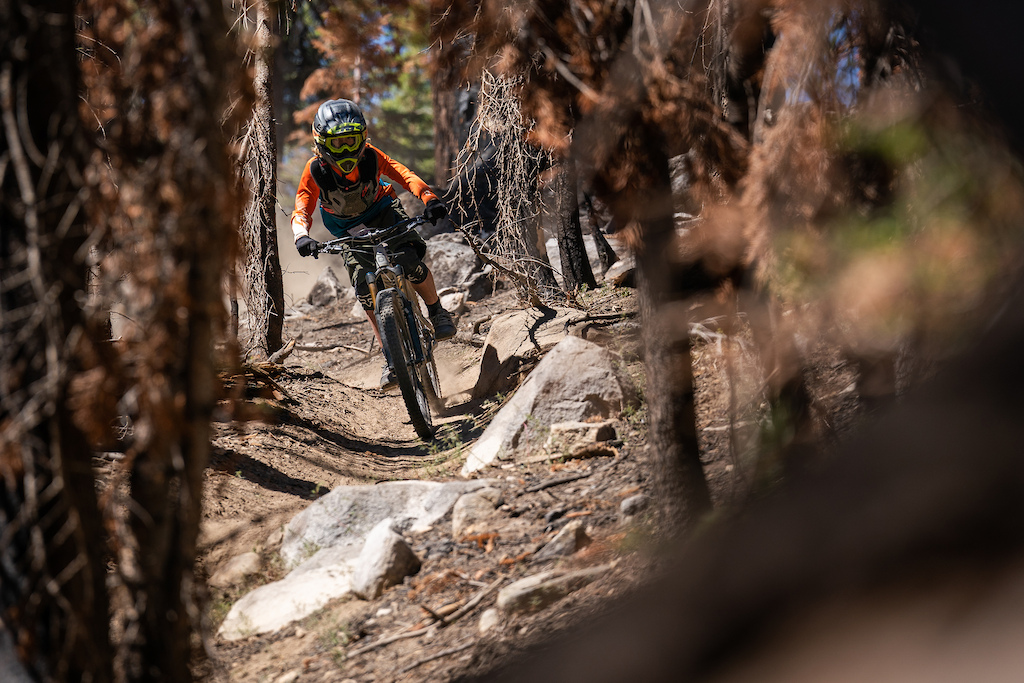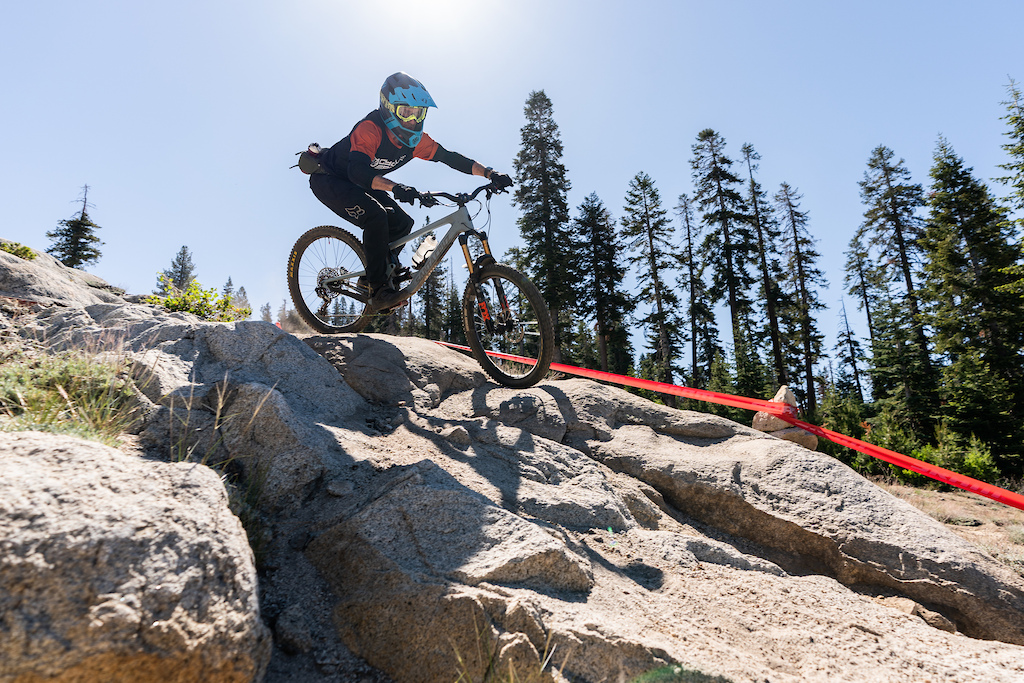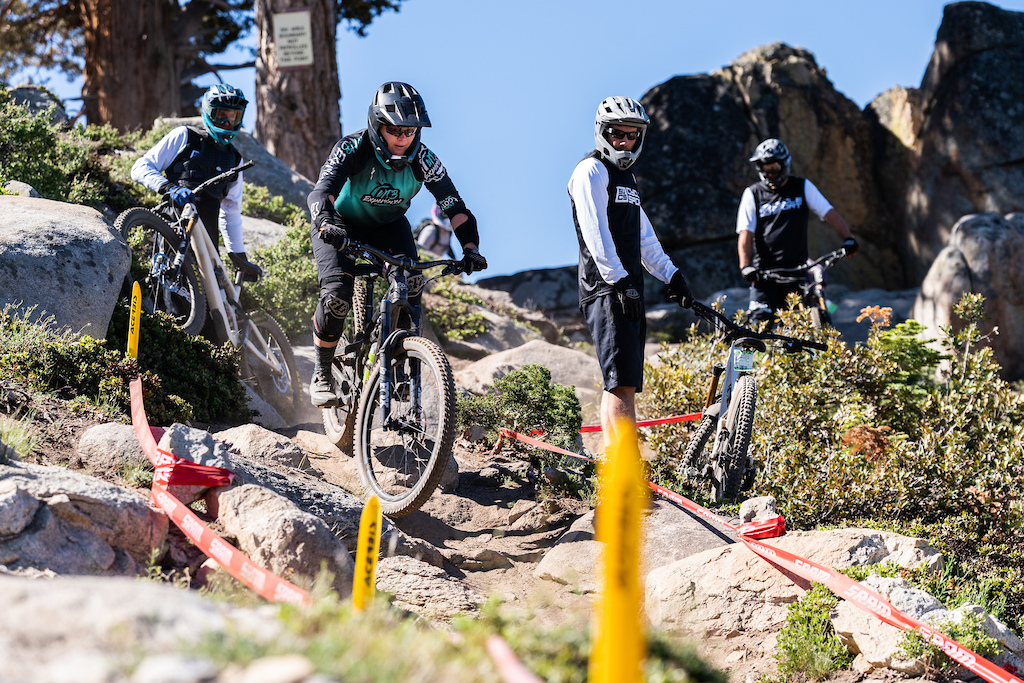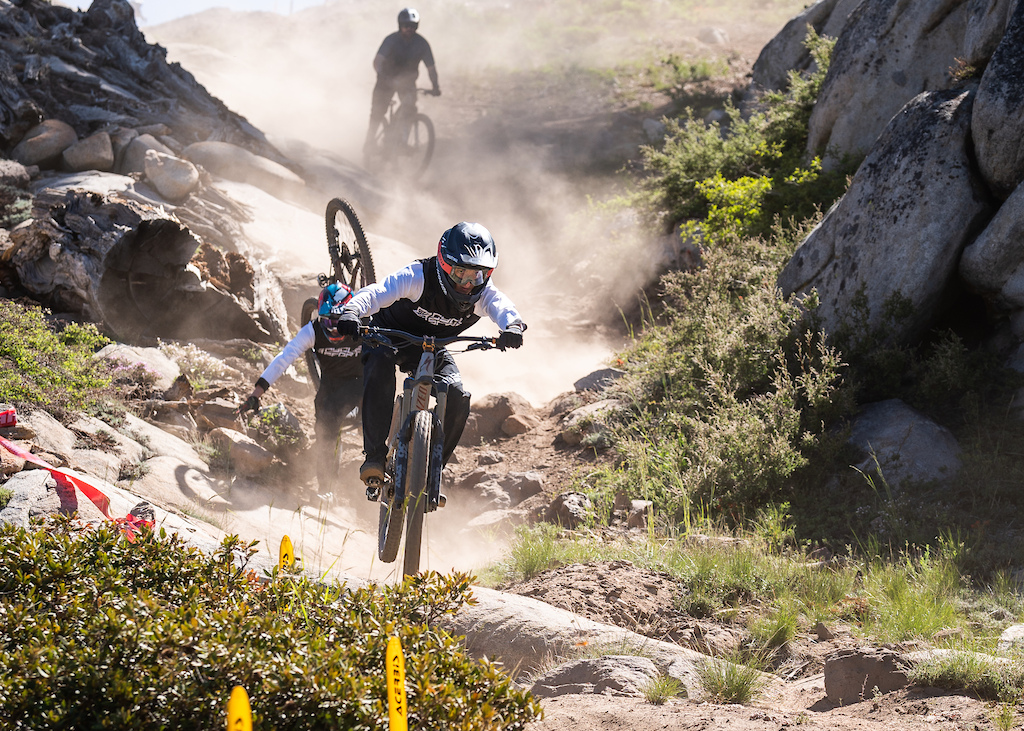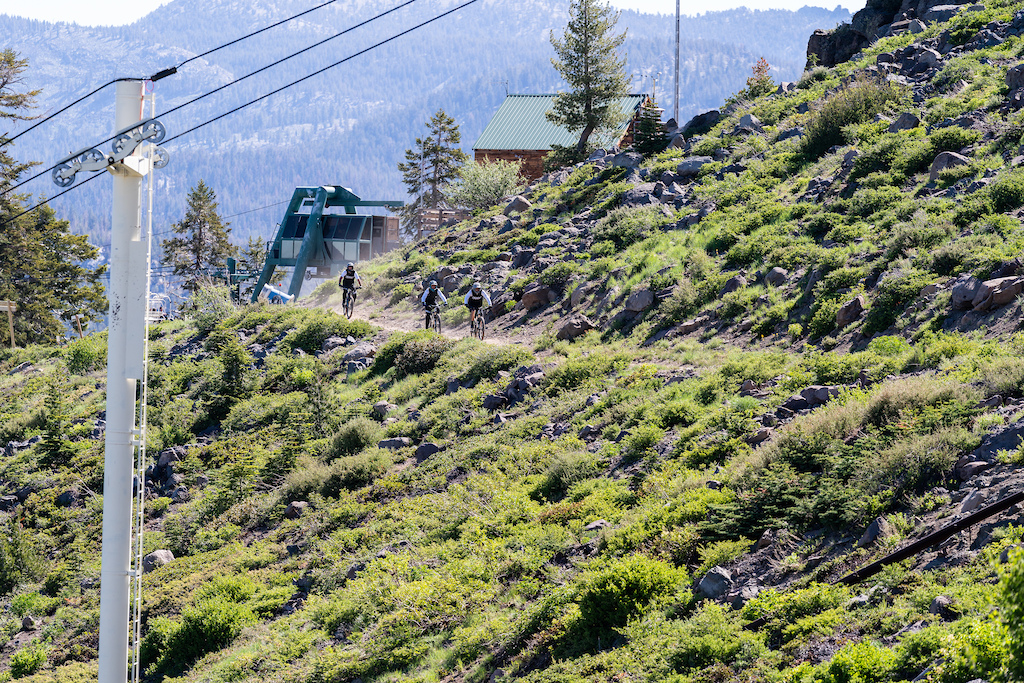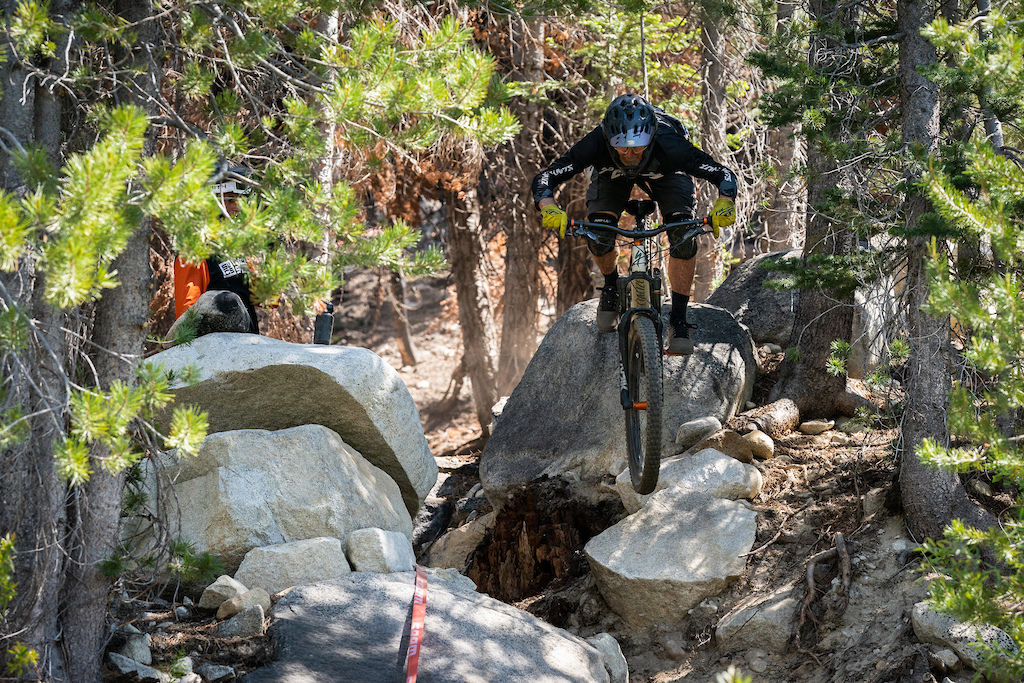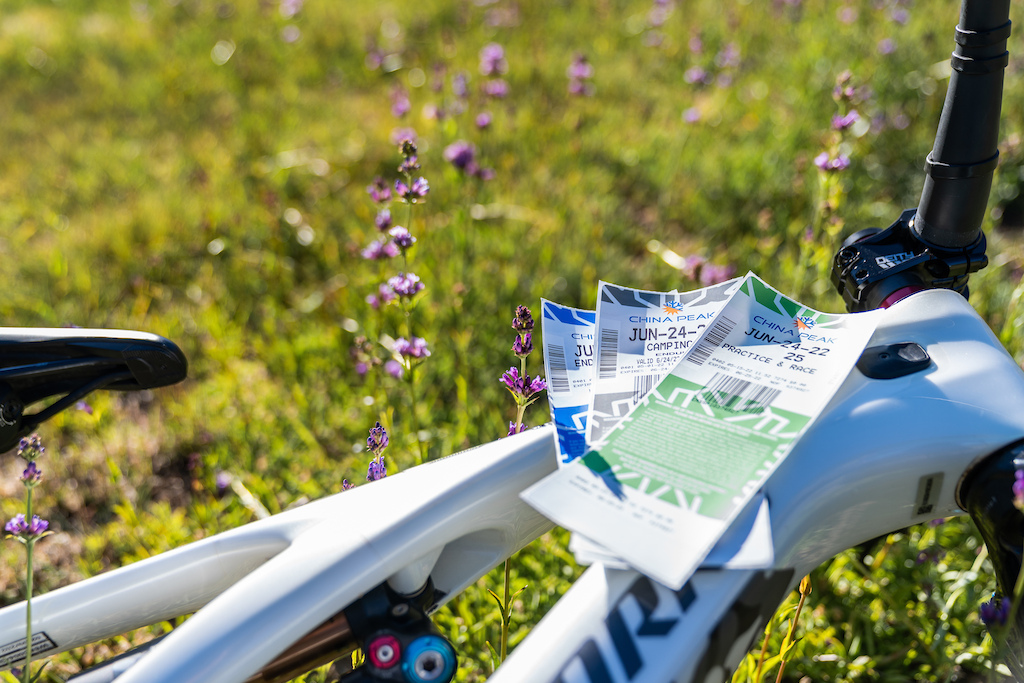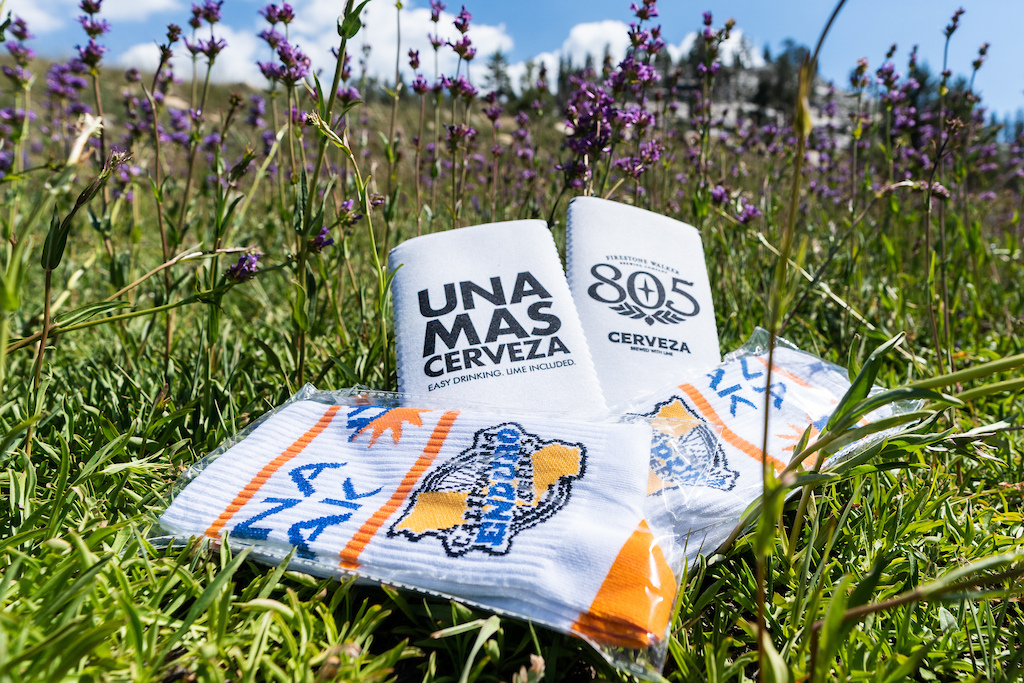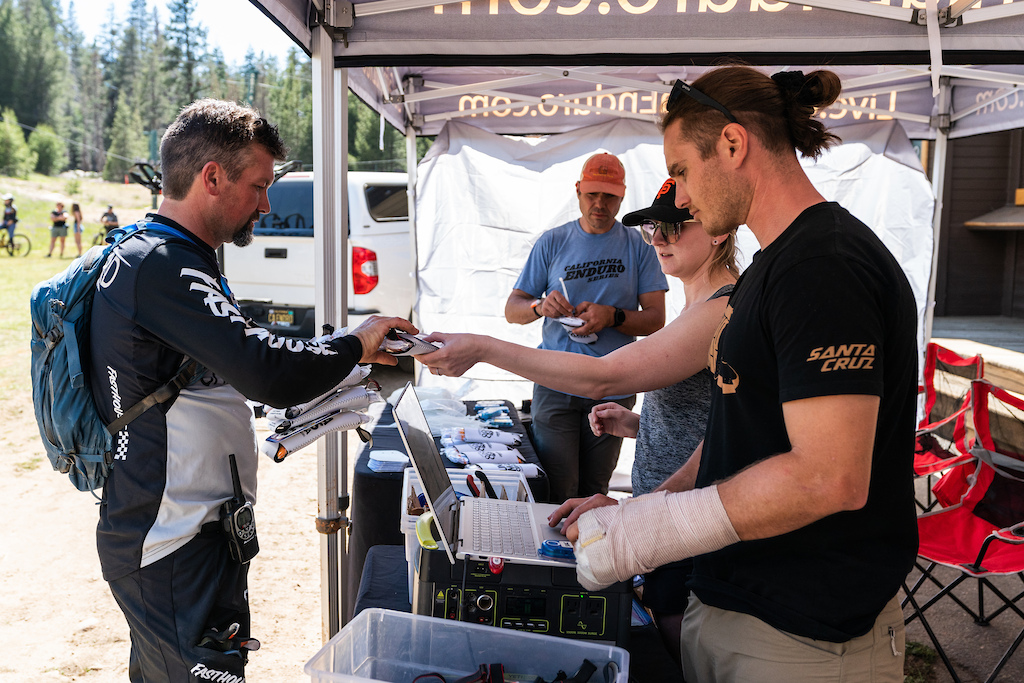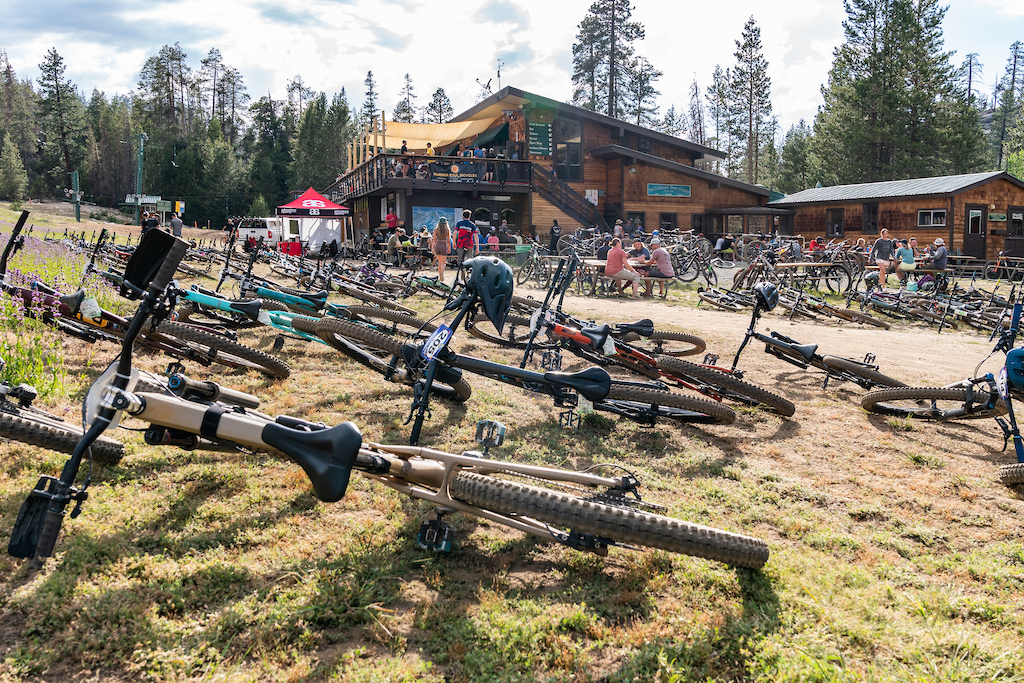 Race and Post-Race Festivities
With a big day of big mountain racing ahead, the stoke was high and riders happily tore into the primitive, burly course.
Beginner, Sport, and Sport eMTB racers started their day with a pedal out to the top of Stage 1; they would go on to race stages 1, 2, 3 and 4 in that order.
Meanwhile, Expert, Pro, and Open eMTB riders started their day with a lift to Stage 3. They had five stages to put down, racing them in this order: 3, 1, 2, 5 and 4.
Stage 1 rewarded riders for their climbing fortitude with a super fast rip through the trees on loamy but dry terrain and finished with a pedally transfer over to Stage 2.
Stage 2 was all about fast, tight cornering. The loose, rocky bottom of this track zig zags down the hillside; think: racing inside a pinball machine … through chunky, rogue rocks and moondust.
Stage 3, accessed by lift, was the longest run on the course, extending from mountain top to bottom on China Peak's illustrious "Gnarly" trail. This stage demanded excellent technical skills along with solid endurance. From a rocky start, a sprinting middle, challenging rock gardens, and a full-on sprint finish, racers were kept on their toes. This highly technical and physical stage was designated as this season's FOX Queen Stage, in which the racer from each category with the fastest time gets bonus points toward their overall ranking.
Stage 4 was also accessed by a lift transfer and kicked off on duffy exposed switchbacks littered with loose rocks. It then segued into a high speed middle section to let loose on and finished off with long rock slab chutes. This stage capped off the race for Beginner and Sport Riders.
Stage 5 gave Expert, Pro and eMTB Open riders an extra shot of holy shit in between Stages 2 and 4. An extensive pedal to the start gave riders plenty of time to consider their strategy for this especially intense and daunting stage. An exceptionally tricky start set the tone for the gnar to come. Primitive and steep, this track challenged riders with its awkward turns, beefy drops, chunky corners, and rocky chutes.
Post-race, riders enjoyed hearty fare and cold libations while waiting for results and the awards ceremony. Another China Peak done and dusted, best of times with bikes and buds!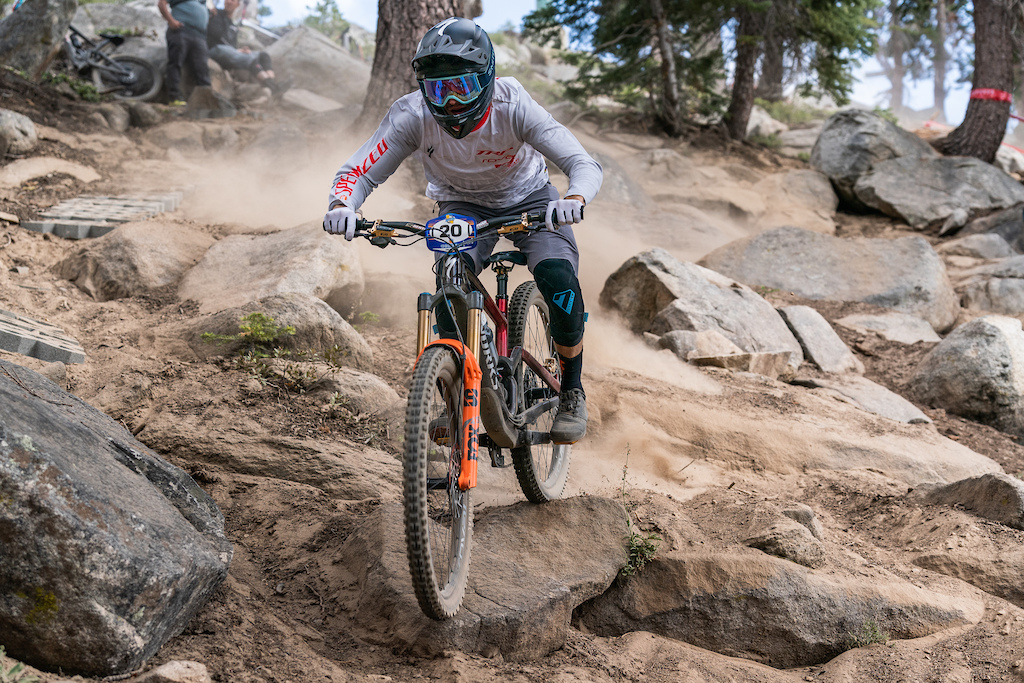 Jake Keller, Pro Men 2nd place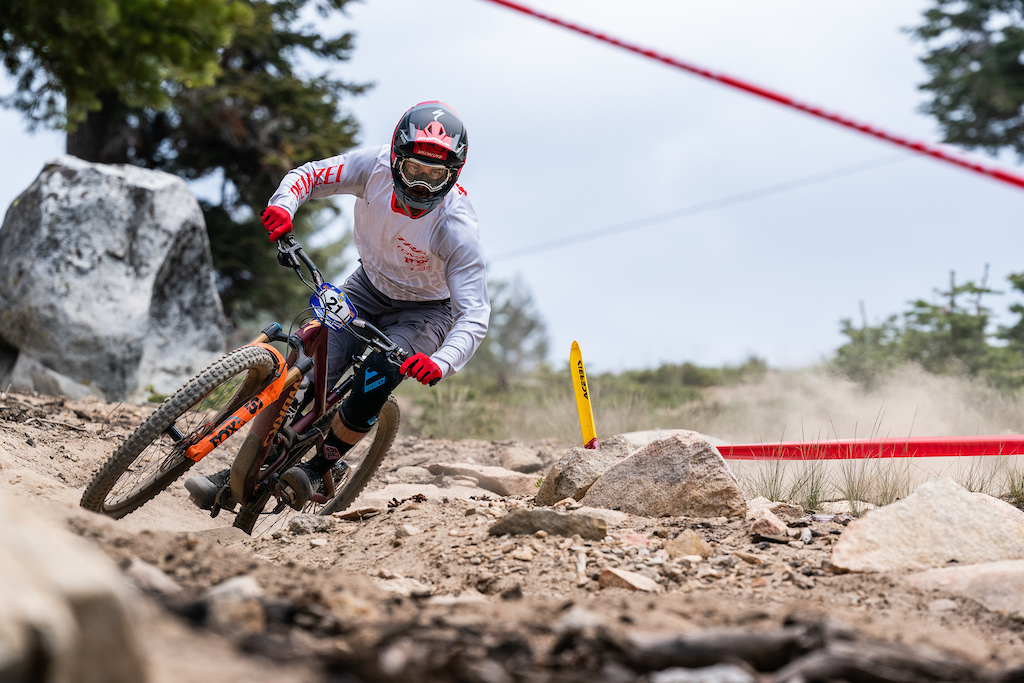 Max Sedlak, Pro Men 3rd place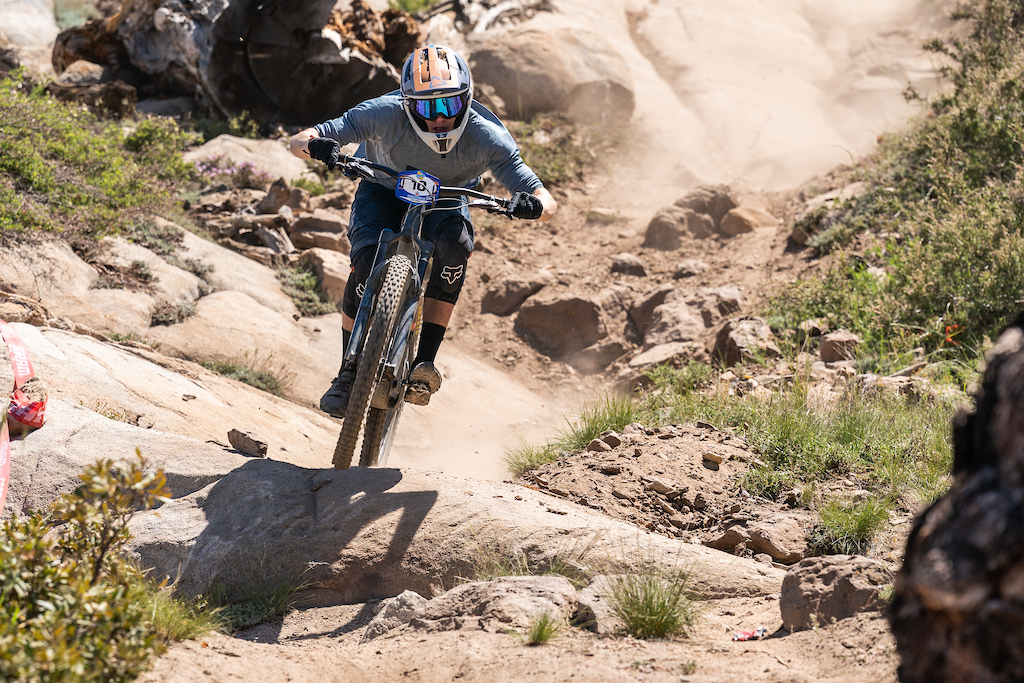 Erik Szayna, Pro Men 4th place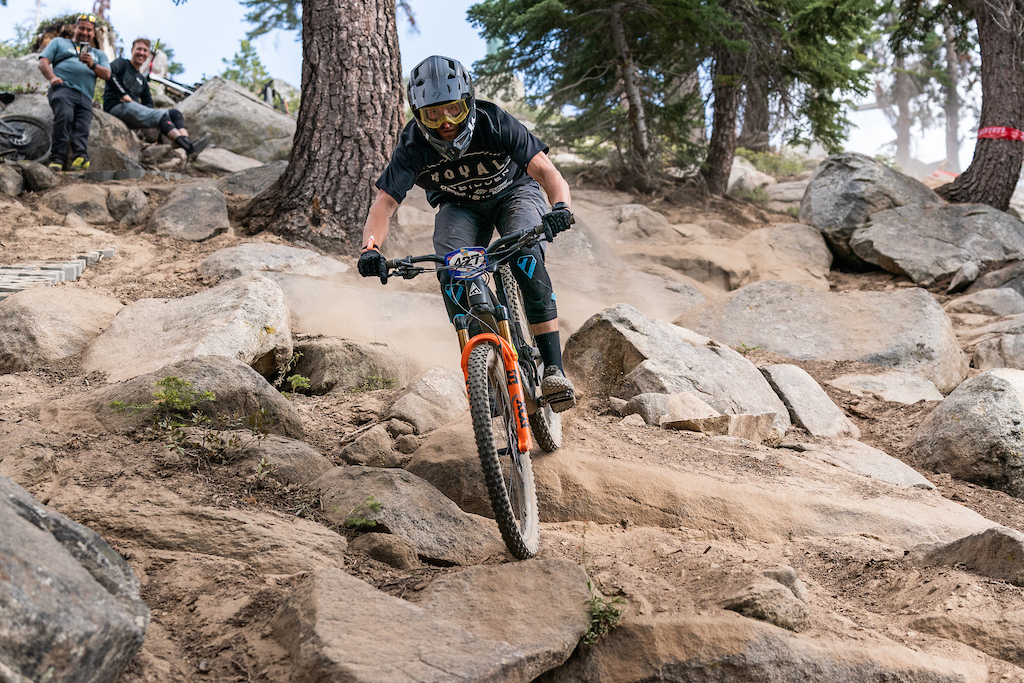 Todd Renwick, Pro Men 5th place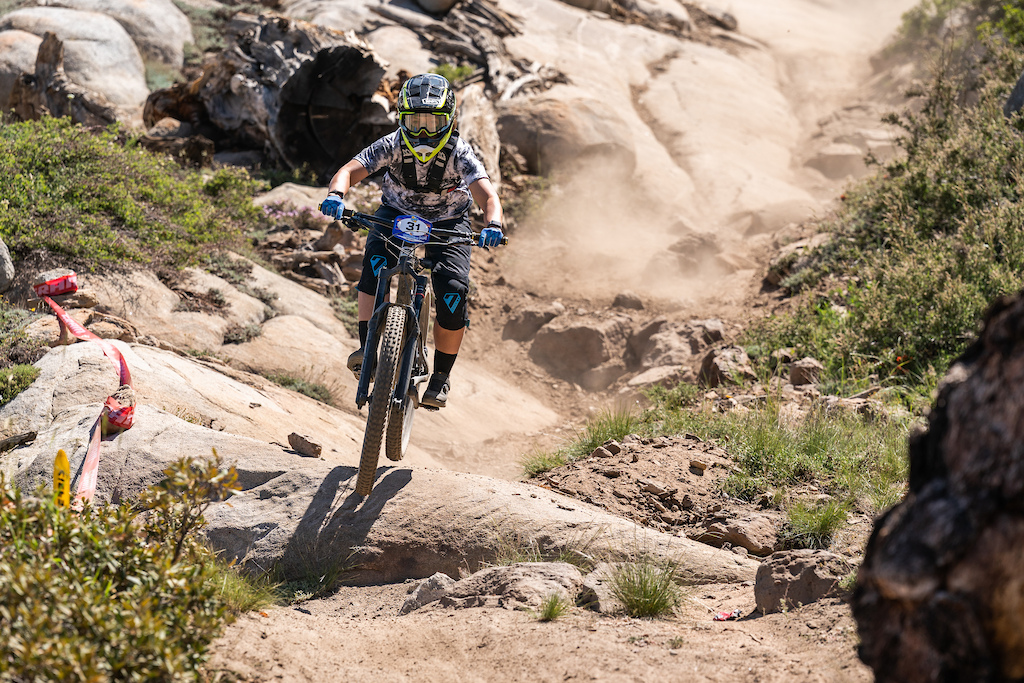 Janea Perry, Pro Women 2nd place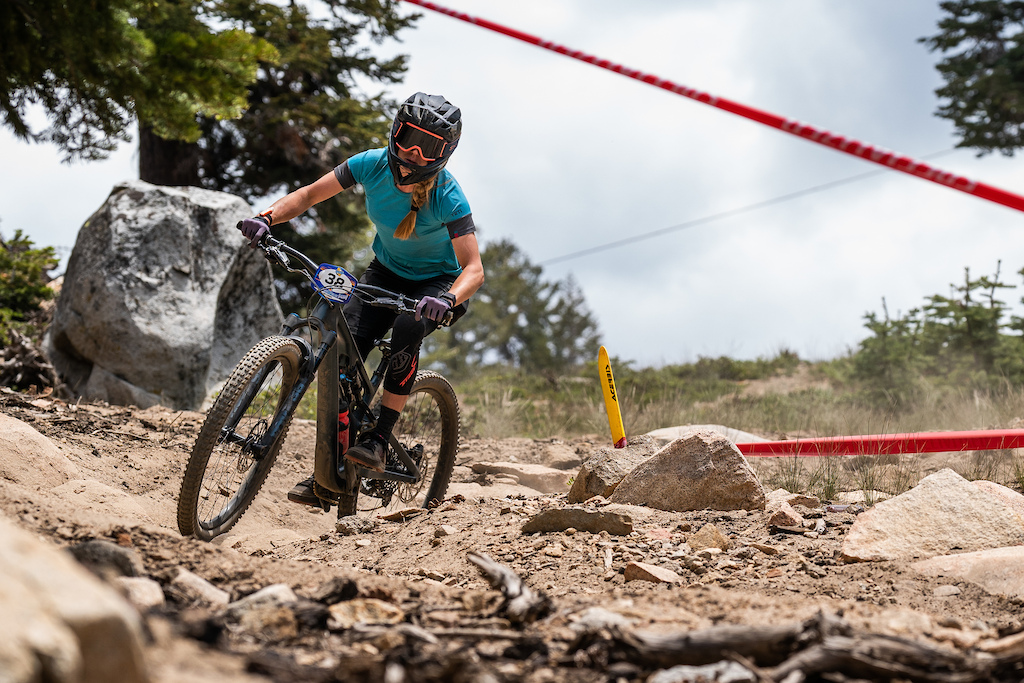 Carina Claassen, Pro Women 3rd place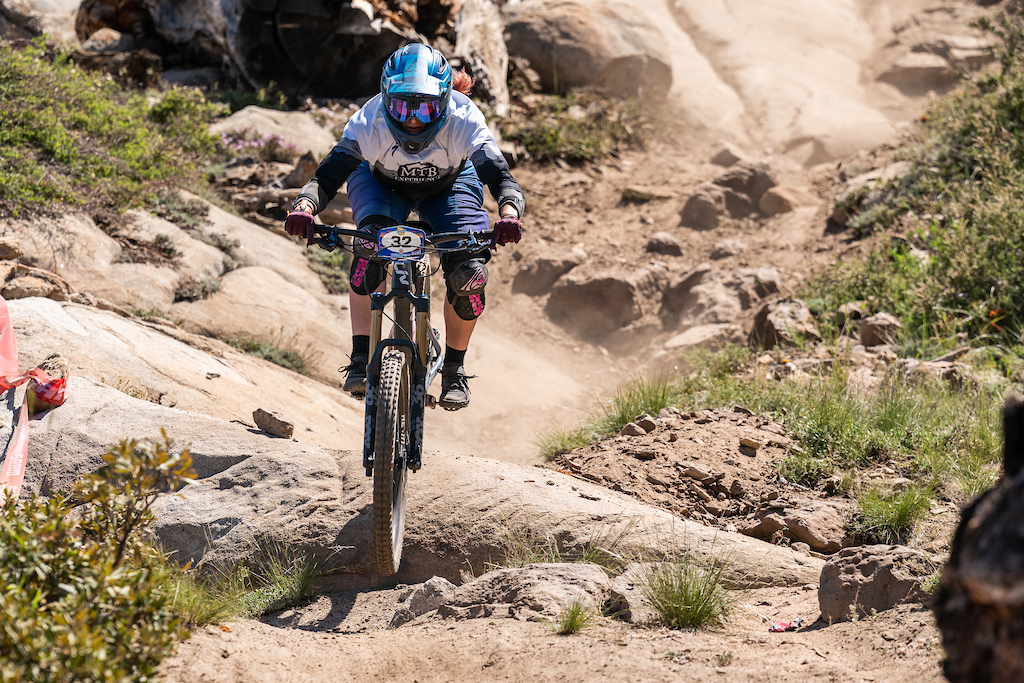 Heidi Kanayan, Pro Women 4th place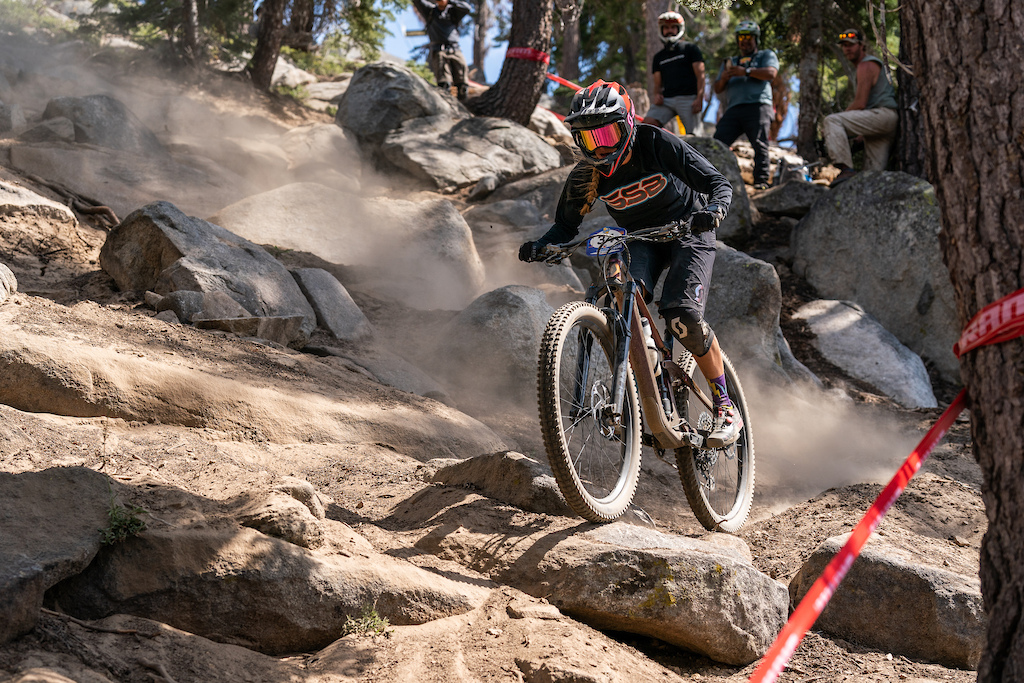 Sarah Didier, Pro Women 5th place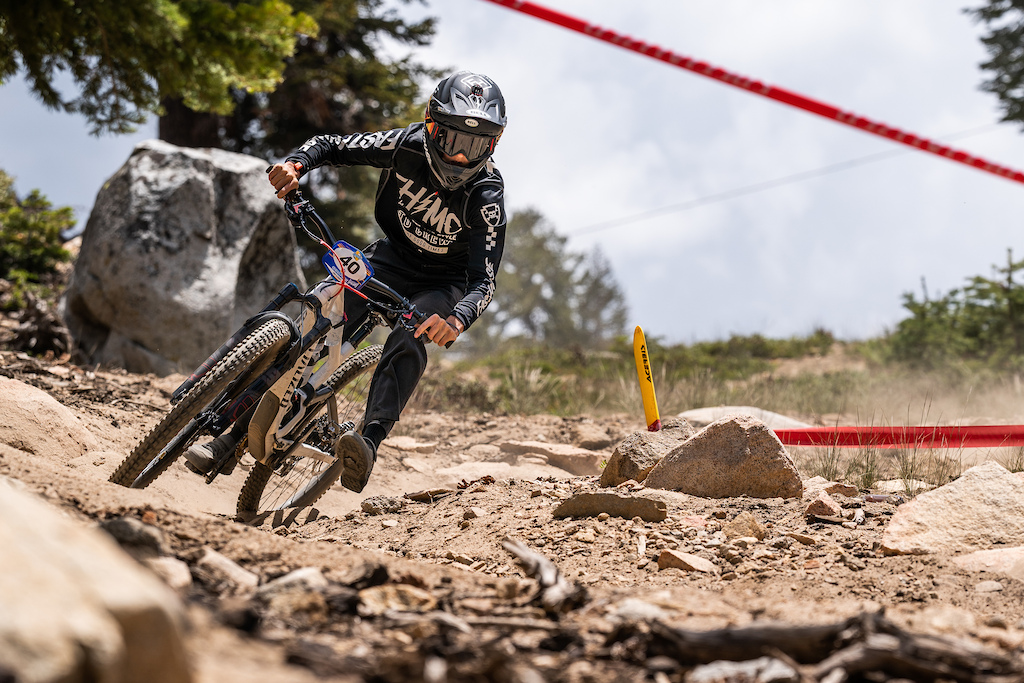 Grant Tobin, Junior Pro Men U21 Champ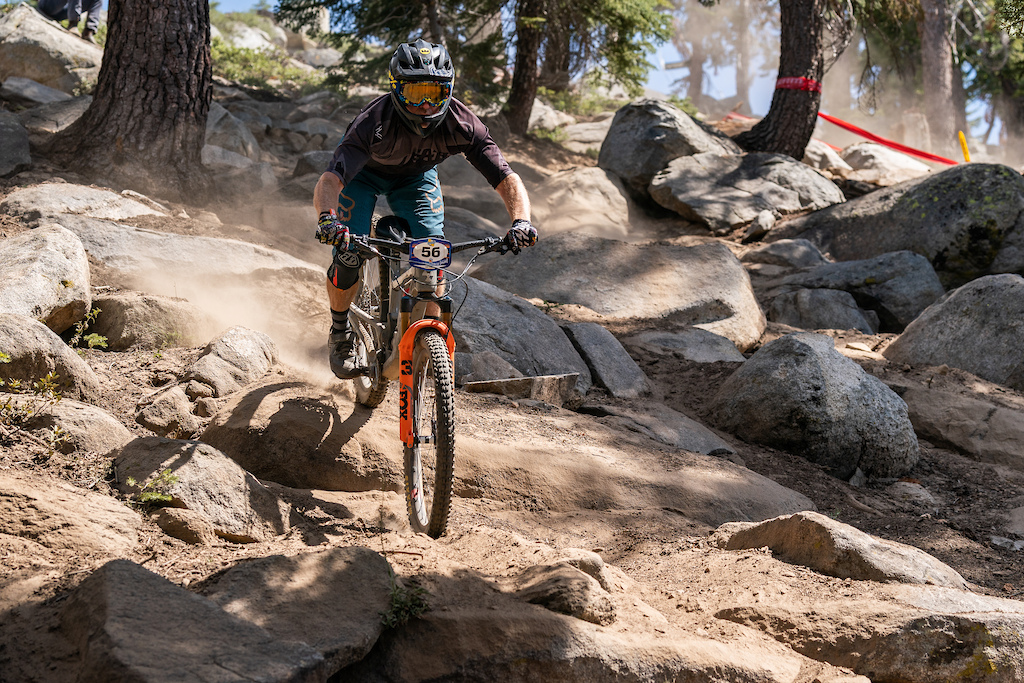 Eric Palmquist, Master Pro Men 40+ Champ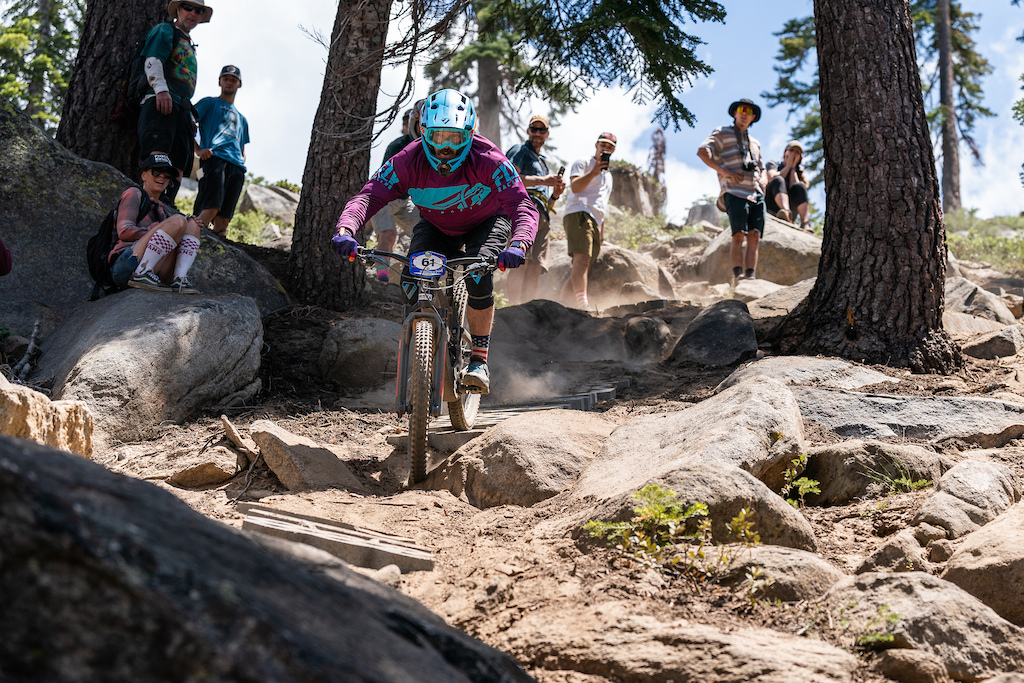 Jesse Buerster, Open eMTB Men Champ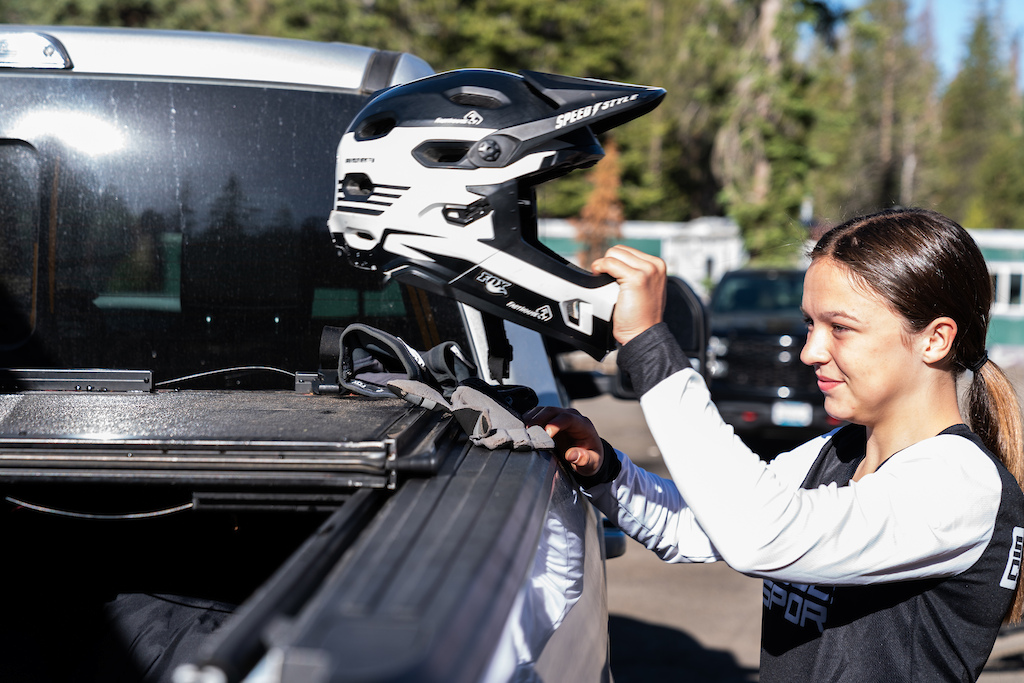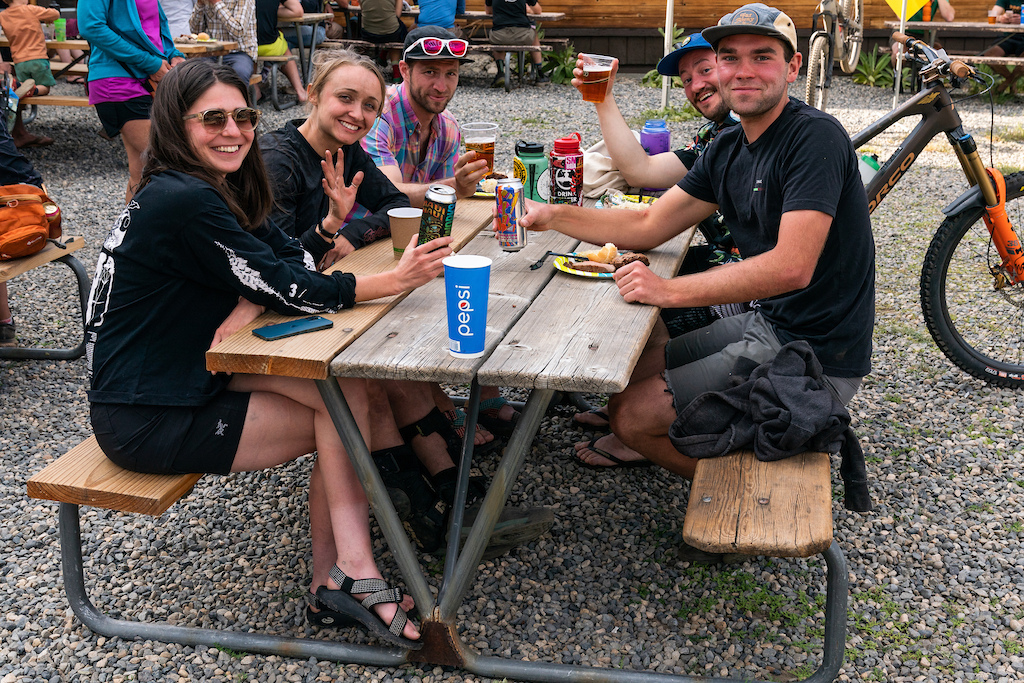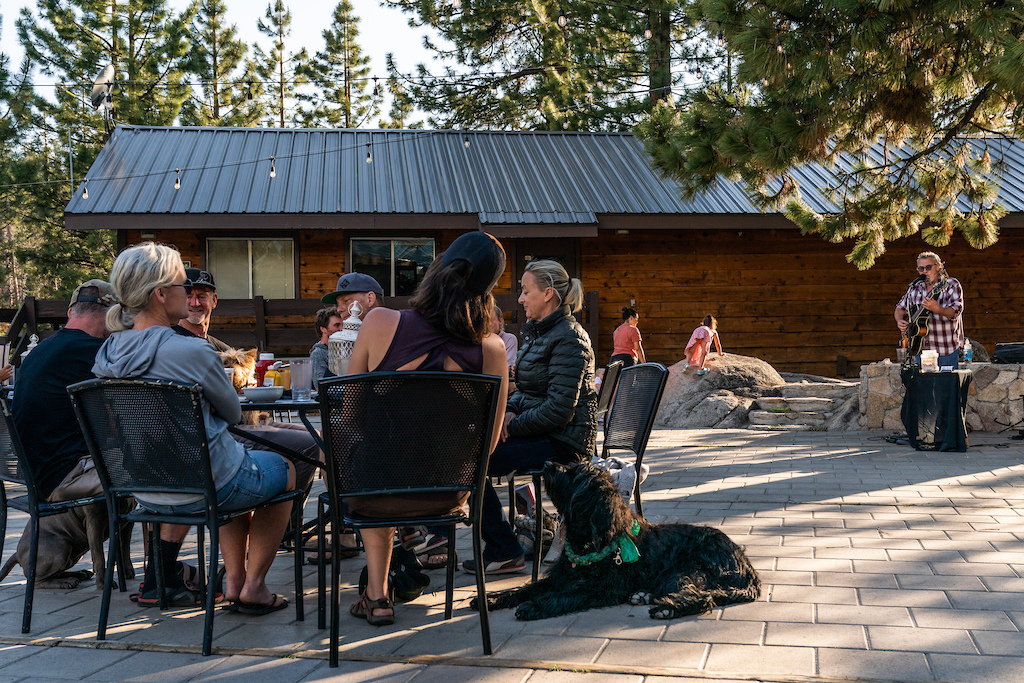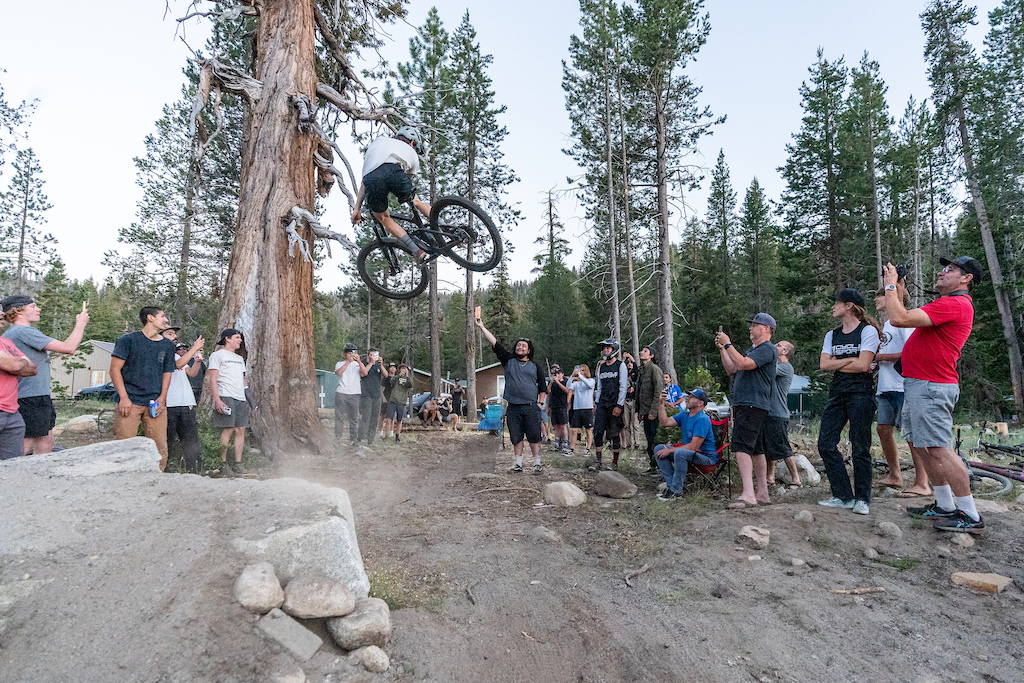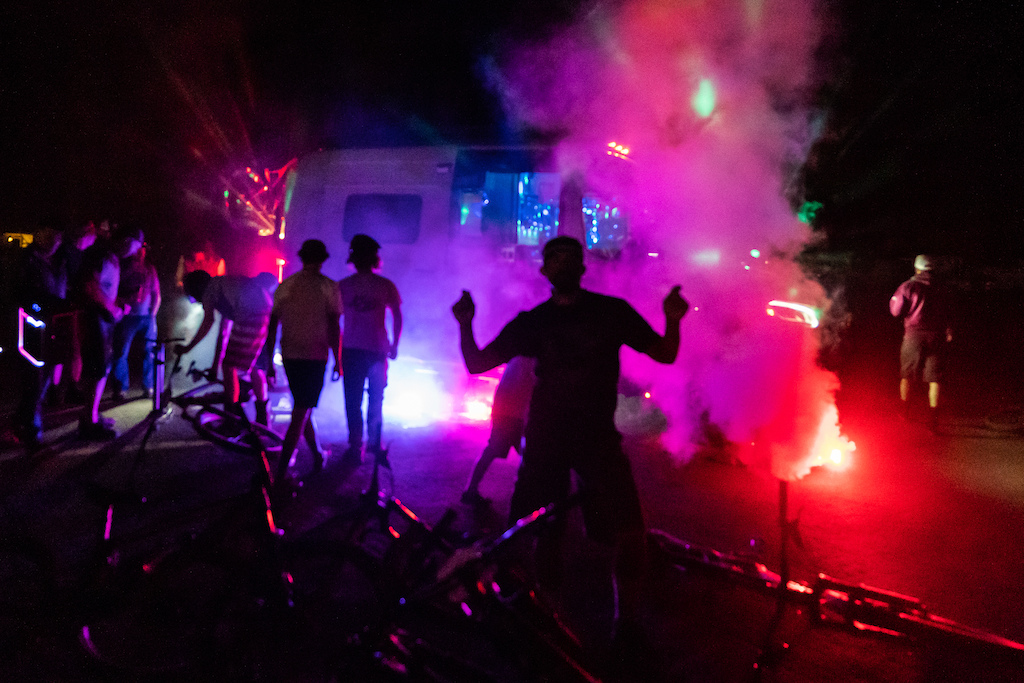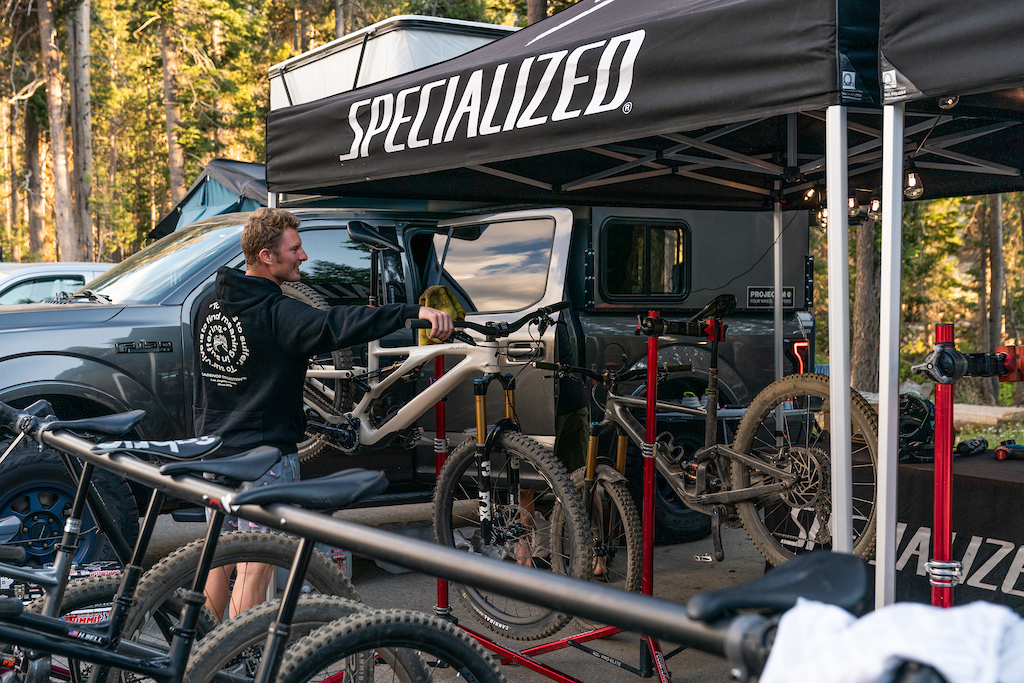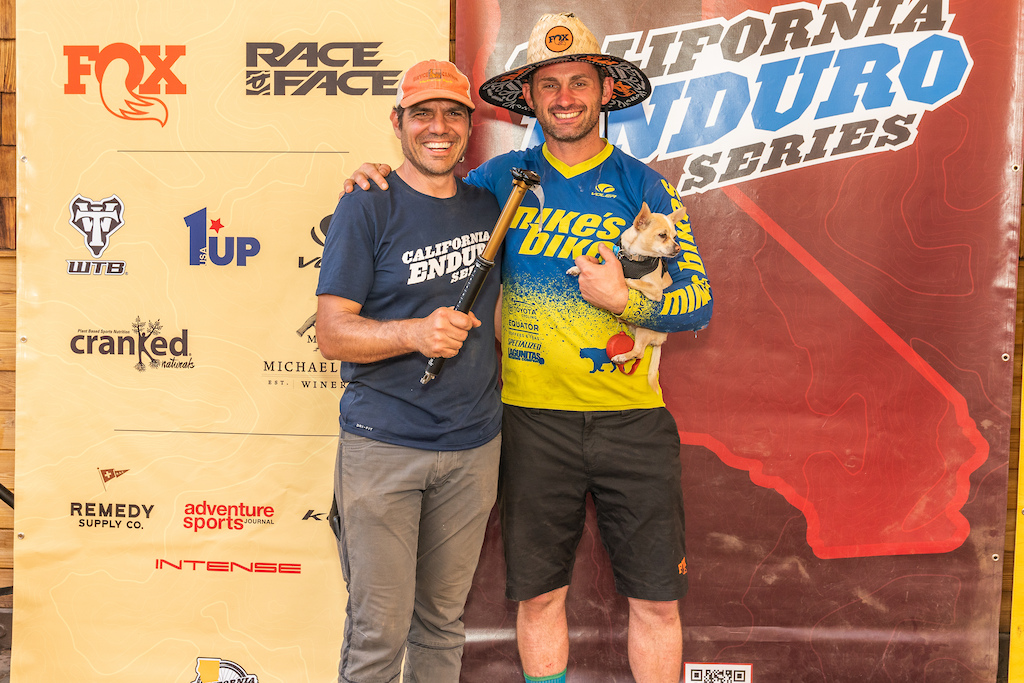 CES co-founder and director Steve Gemelos with the day's FOX Transfer seat post winner Ernie Saponara. A FOX Transfer seat post and 36/38 fork are raffled off at each CES race. John Pearson won this event's raffled fork.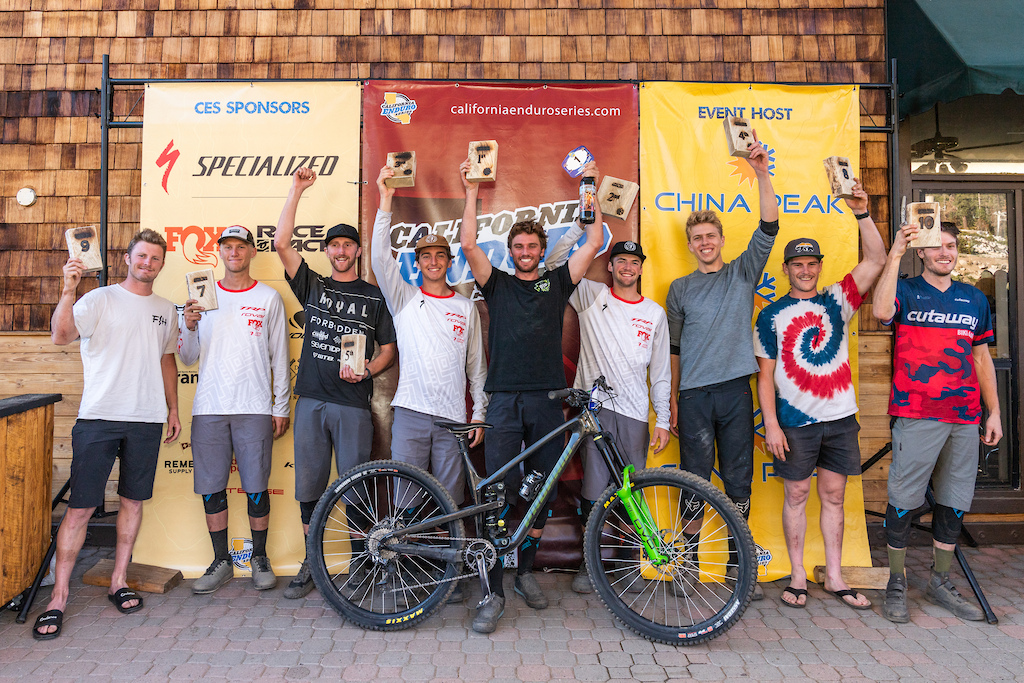 Pro Men Podium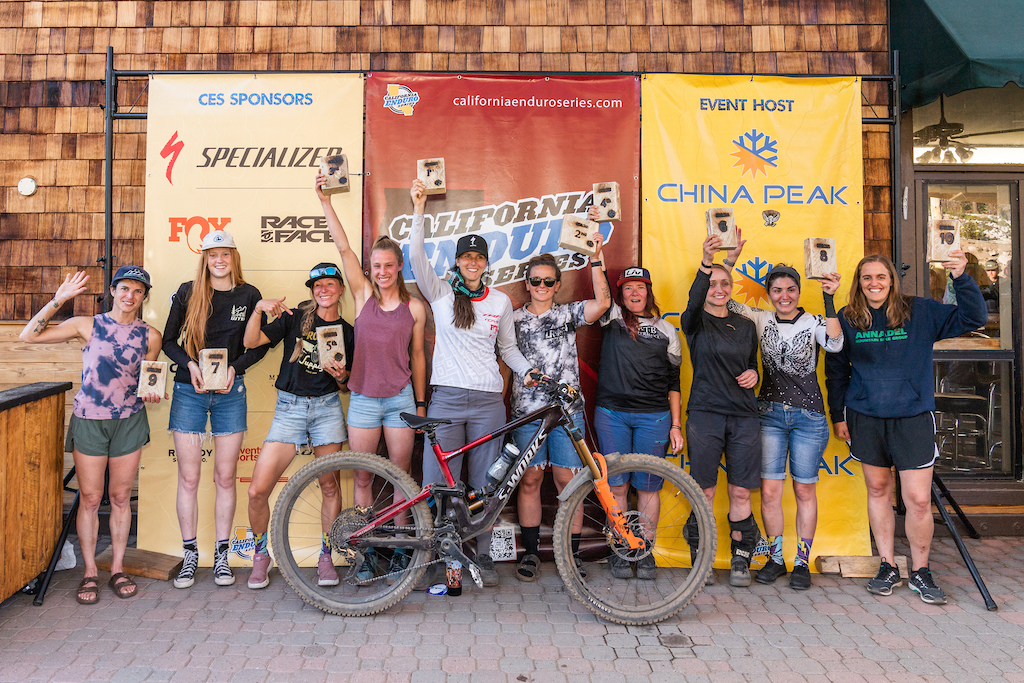 Pro Women Podium
View results for all categories here. Get current individual standings here, team standings here, and FOX stage wins here.
Up next: Round 4 – Mt Shasta Enduro with two days of racing Saturday, July 30 and Sunday, July 31 at Mt Shasta Ski Park in McCloud. Please note the Mt Shasta Enduro is sold out — check our social networks if you're looking for an entry or selling one. Transfers must be completed by July 24, 2022 at midnight.
Huge thanks to CES title sponsor Specialized for again donating a brand new mountain bike to be raffled off this season in support of the series. ENTER for the chance to win either the Specialized Stumpjumper Expert or Stumpjumper EVO Expert – winner's choice. The winning tickets will be pulled at the end of the CES 2022 season on October 31, 2022. Tickets are $5 each, or five for $20 and twelve for $40. You need not be present to win, and the bike can be shipped anywhere. Get tickets here.
And while you're in the CES on-line store, pick up some tickets to win a FOX 36/38 fork, FOX Transfer seatpost, and/or a 1UP USA Recon 5 bike rack (or any other 1UP USA bike rack of equal value). $5 each, 5 for $20, twelve for $40.
CES is a for riders, by riders non-profit 501(c)3 organization dedicated to promoting world-class enduro events that everyone from amateur to pro can enjoy, at a geographically diverse range of venues. Full CES schedule at californiaenduroseries.com.
CES is made possible by the generous sponsorship of industry and community businesses. The series is grateful for the continued support of title sponsor Specialized, official suspension sponsor FOX, Race Face, WTB, Voler, Cranked Naturals, Michael David Winery, and Adventure Sports Journal. Plus a big welcome to new sponsors Remedy Supply Co, 1UP USA and Kuat Racks!
If you'd like to get involved and be part of CES' exciting 2022 season, send an email to sponsorship@californiaenduro.com.
Learn more at californiaenduroseries.com.