Latest posts by ASJ Staff
(see all)
PRESS RELEASE: California Enduro Series presented by Specialized


Photos by Bixxel
Lead image: Marco Osborne, China Peak Enduro Pro Men Champ
The California Enduro Series was back in the Sierra Nevada over Labor Day weekend for Round 5 of the 2023 season. The sold-out China Peak Enduro took place at China Peak Mountain Resort in Lakeshore on Saturday September 2.
Year after year, this event is a racer favorite due to its rugged, granite-infused terrain, fun camping scene, and casual vibe. This season, Mother Nature amped up the fun factor on race day by swapping out typically hot, dry and loose conditions for delightfully tacky dirt and cool, albeit wet, weather.
Marco Osborne reigned as China Peak Enduro Pro Men champ, while Essence Florie took the coveted top step for Pro Women.
Practice Laps
Riders started flooding in on Thursday to make the most of practice laps and acclimate to China Peak's high elevation before the big day. Savvy racers knew to bring superior fitness and exceptional bike handling skills to the intensely physical, technical course.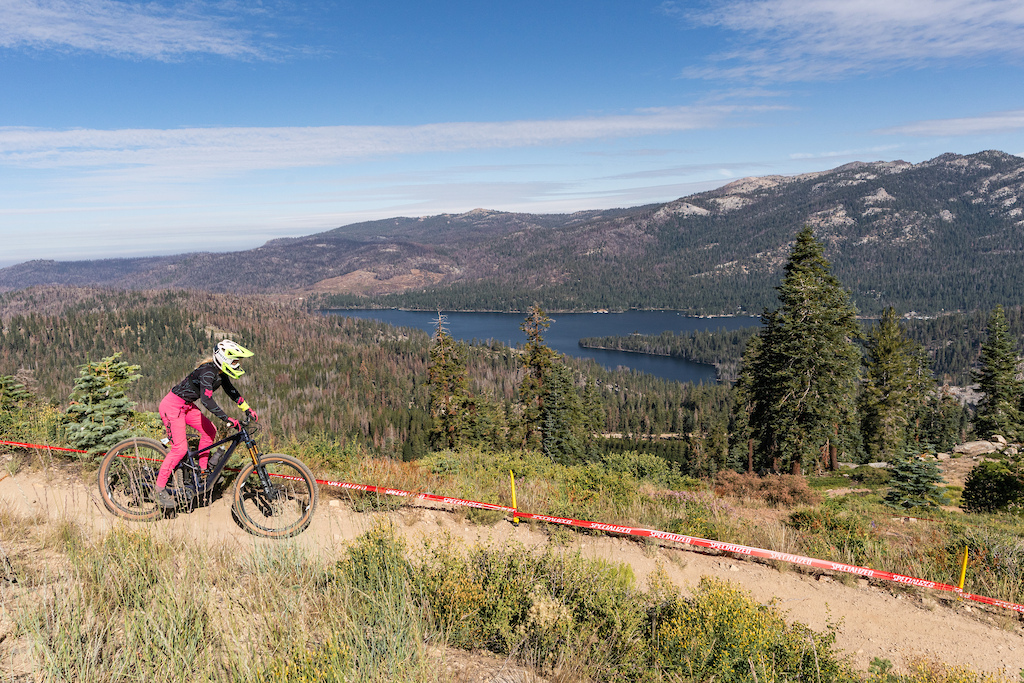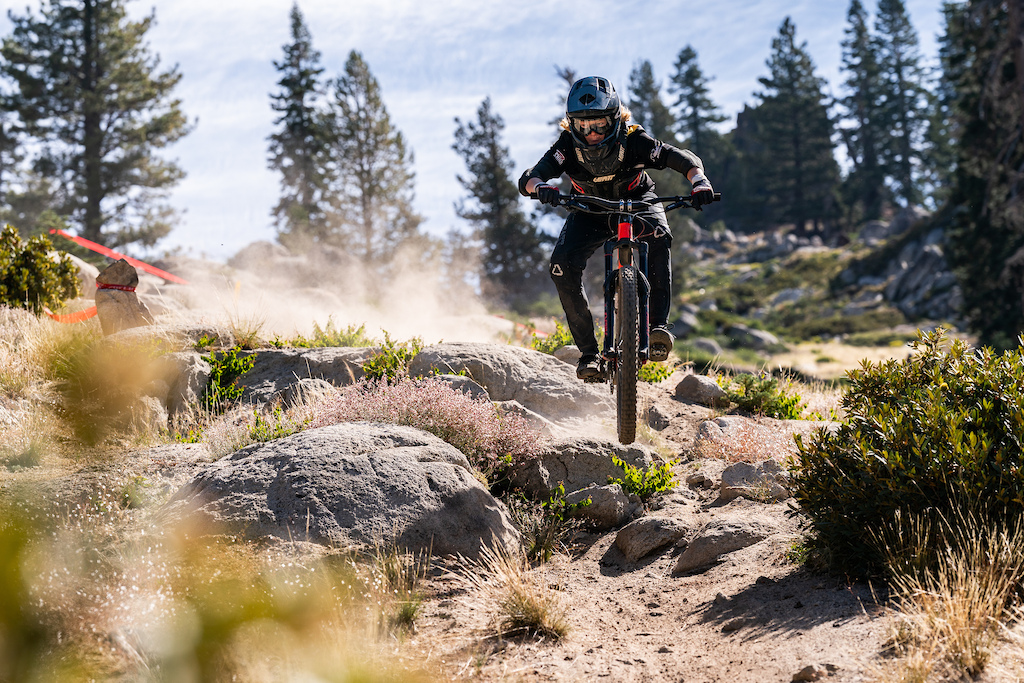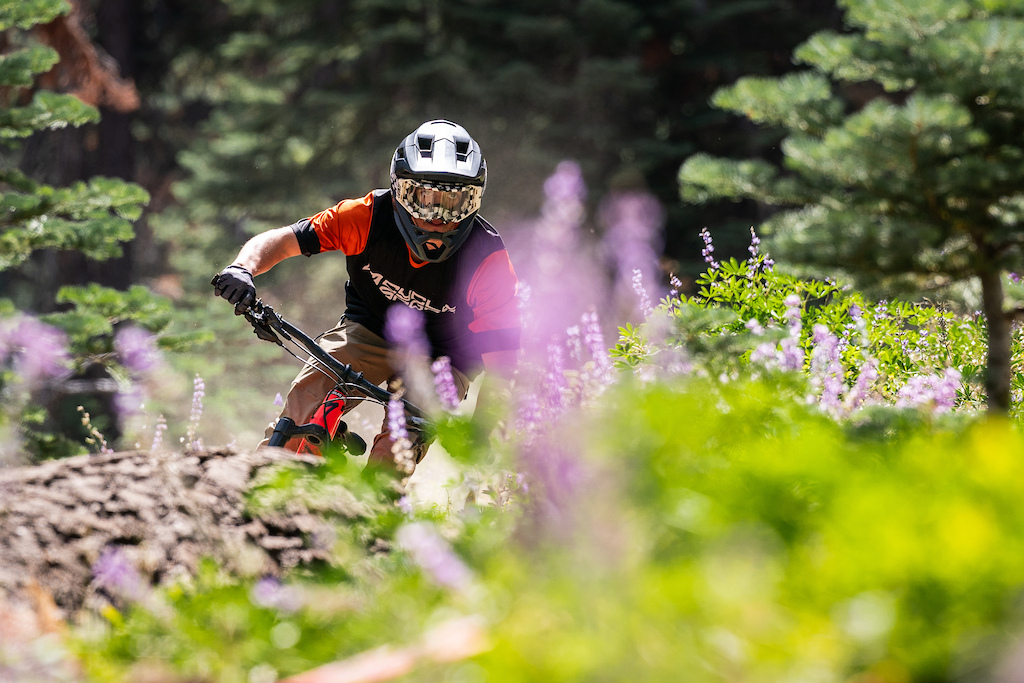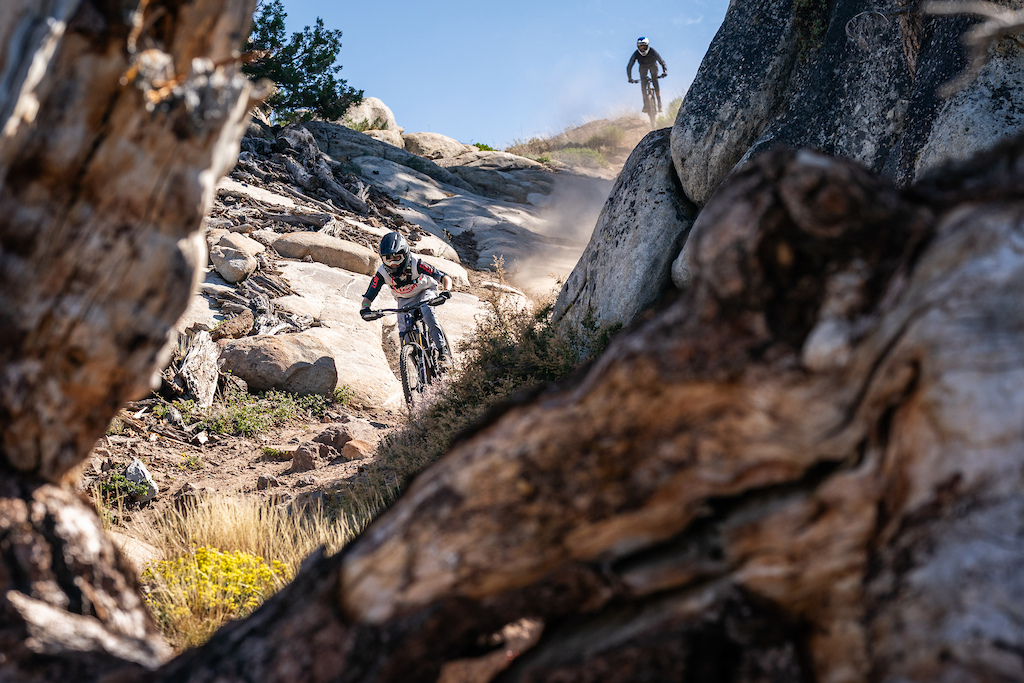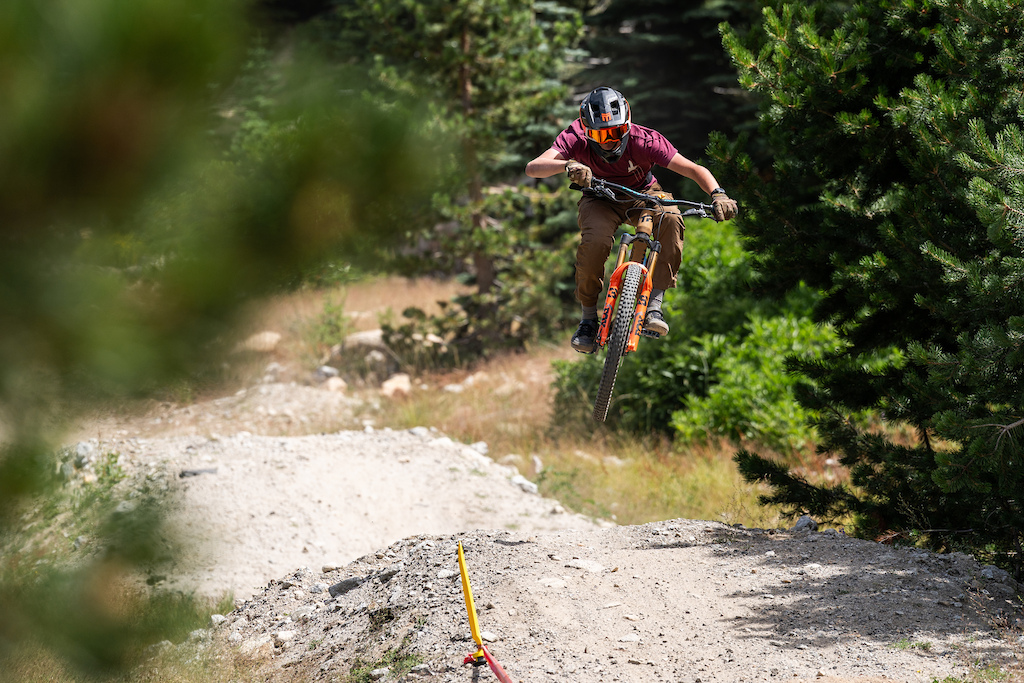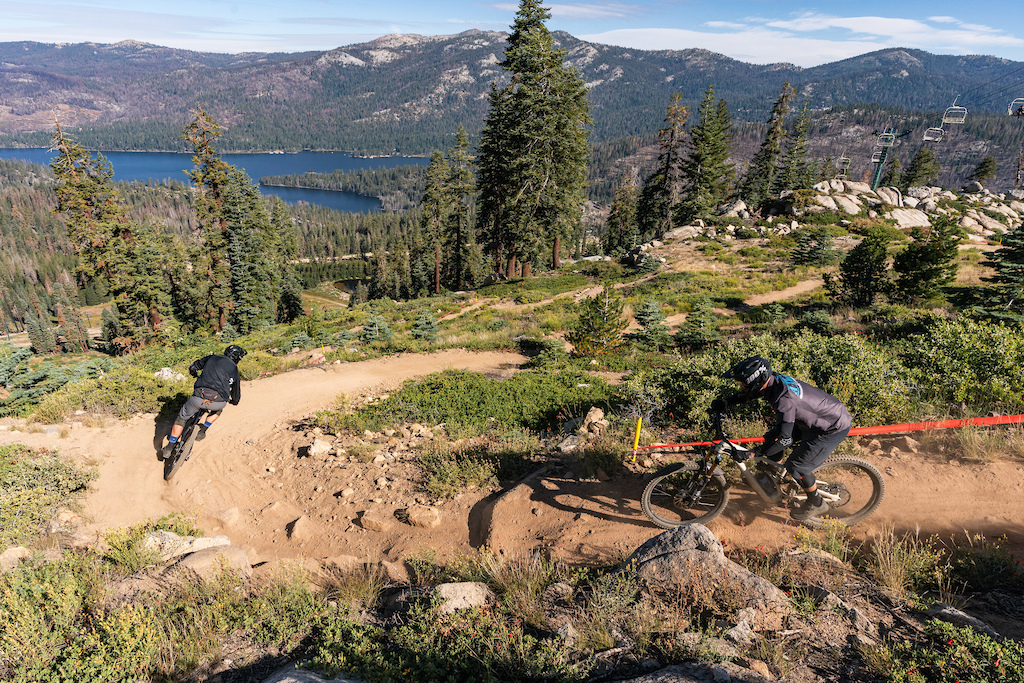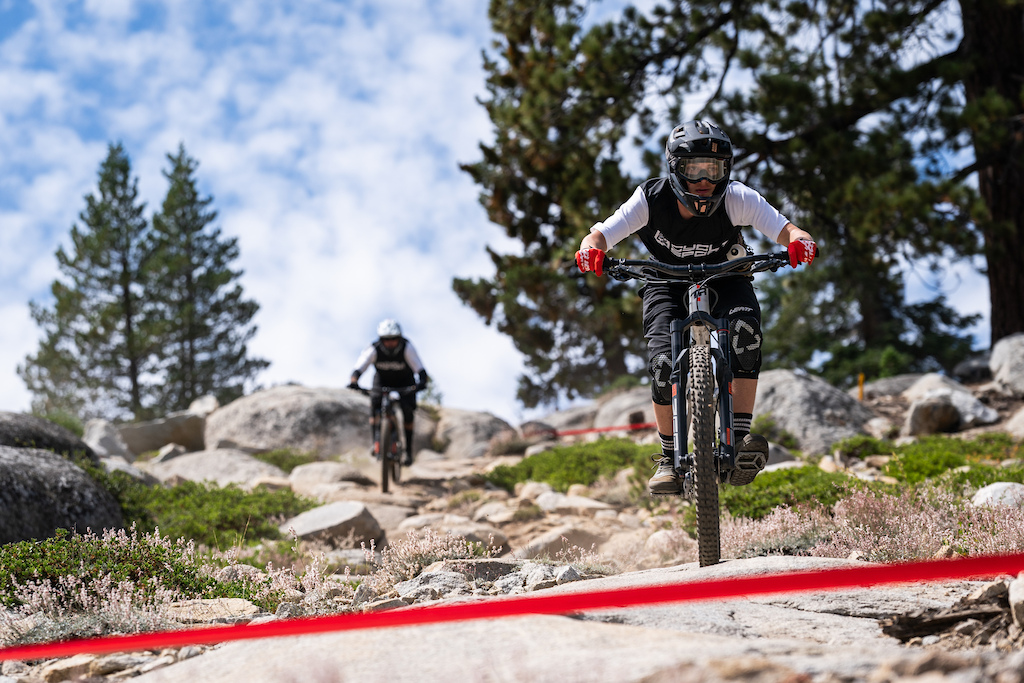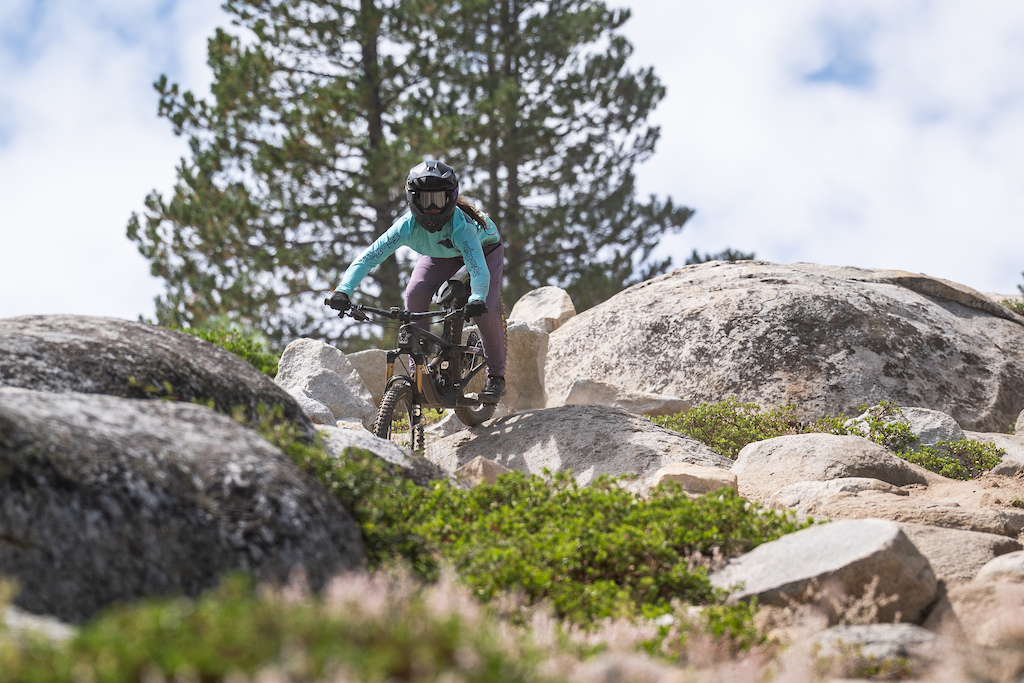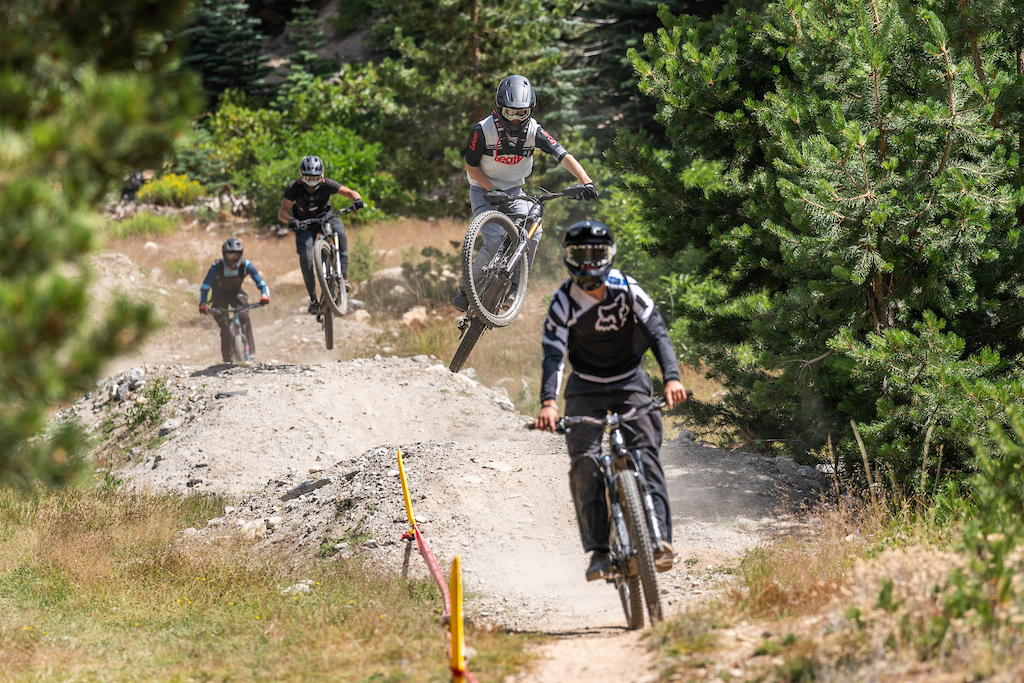 Race Day
Overnight rain and a lingering storm system changed everything for race day. Tracks were transformed from dry and loose to heroic, tacky perfection, and a heavy mist made for an ethereal feel on course early on. As the day progressed, riders dealt with intermittent rain and even some hail. Despite being wet, riders were amped as they happily tore into the primitive, burly course.
Beginner, Sport, Sport eMTB and Men 60+ racers started their day with a pedal out to the top of Stage 1. Beginners raced four stages: 1, 2, 3 and 4 consecutively. Sport, Sport eMTB and Men 60+ racers did the same, but tacked on an additional stage – Stage 6 – for a total of five stages.
Meanwhile, Expert and Open eMTB riders started their day with a lift to Stage 3. They had five stages to put down, racing them in this order: 3, 1, 2, 6 and 4. Pros also caught a lift to their first run, and raced six stages: 3, 1, 2, 5, 6 and 4, in that order.
Stage 1 rewarded riders for their climbing fortitude with a super fast rip through the trees on loamy terrain. This stage turned up the flow, but threw in some steep rocky stretches to keep riders on their toes. From the bottom of this stage, all categories made a pedal transfer over to Stage 2.
Stage 2 was all about fast, tight cornering. The loose, rocky bottom of this track zig zags down the hillside; think: racing inside a pinball machine … through chunky tracks littered with rogue rocks. From the bottom of this run, Beginner, Sport, Sport eMTB and Men 60+ riders headed to the chairlift for Stage 3 while Expert and Open eMTB racers pedaled to the top of Stage 6 and Pros climbed to the Stage 5 start.
Stage 3 was the longest run on the course, extending from mountain top to bottom, and included China Peak's illustrious "Gnarly" trail. This highly technical and physical stage demanded excellent technical skills along with solid endurance. From a rocky start, a sprinting middle, challenging rock gardens, and a full-on sprint finish, racers were kept on their toes. At the end of this run, it was back to the lift for Beginner, Sport, Sport eMTB racers and Men 60+ racers, while Expert, Open eMTB and Pro riders got rolling on their long climb to the top of Stage 1.
Stage 4 kicked off on duffy exposed switchbacks littered with loose rocks. It then segued into a high speed middle section to let loose on and finished off with long rock slab chutes. Stage 4 was designated as this season's FOX Queen Stage, in which the racer from each category with the fastest time gets bonus points toward their overall ranking. This run capped off the race for Beginner, Expert, Open eMTB and Pro riders. Sport, Sport eMTB and Men 60+ got pedaling to the top of their final stage, Stage 6.
Stage 5 gave Pro riders an extra shot of hot sauce in between Stages 2 and 6. An extensive pedal to the start gave riders plenty of time to consider their strategy for this especially intense and daunting stage. Any plans they'd made from practice went right out the window on race day as dry, loose trail turned to a river of water flowing down the steep tracks. An exceptionally tricky start set the tone for the gnar to come. Primitive and steep, this track challenged riders with its awkward turns, beefy drops, chunky corners, and rocky chutes. A pedal transfer to their next stage – Stage 6 – gave the Pros a chance to collect themselves after this wild ride.
Stage 6 got rolling on Wildflower, a run new to the China Peak course this season. Pedally but fun, Wildflower kicks off flowy with jumps and turns before it crosses a marsh via a ladder section. From there, it's tight through the trees and lots of little log launches (say that five times fast!) before the stage merges into Gnarly for another stab at that track's beefy rock gardens. This stage finished up the race for Sport, Sport eMTB and Men 60+ riders while Expert, Open eMTB and Pro riders headed to the lift for their final run, Stage 4.
Venue Vibes
With camping included in the race entry, many racers brought friends and/or family to settle in for a mountain getaway. The rustic resort's spacious parking lot and outer edges along the creek hosted a myriad of happy campers from tent dwellers to RV glampers. Discounted lodging was offered at the resort's inn for those not so enamored with rough-hewn digs.
Post-race, the sun came out, and riders enjoyed a hearty meal and libations while waiting for results and the subsequent awards ceremony. The fun didn't stop there, though. China Peak's laid-back venue has historically set the stage for race weekend shenanigans and this season was no exception. An unofficial afterparty – dubbed Stage 6 in prior years but now elevated to Stage 6.9 – kicked off in the camping area after awards.
For 11 consecutive years now (!!!) China Peak has injected its unique brand of rowdy fun into the series, and we already can't wait to be back next season!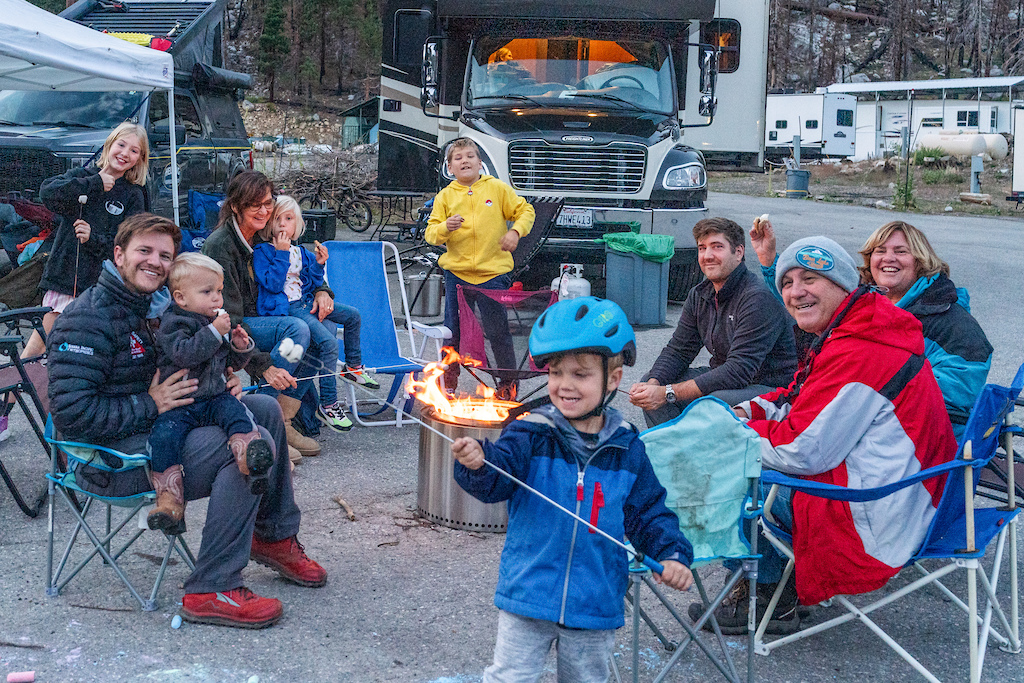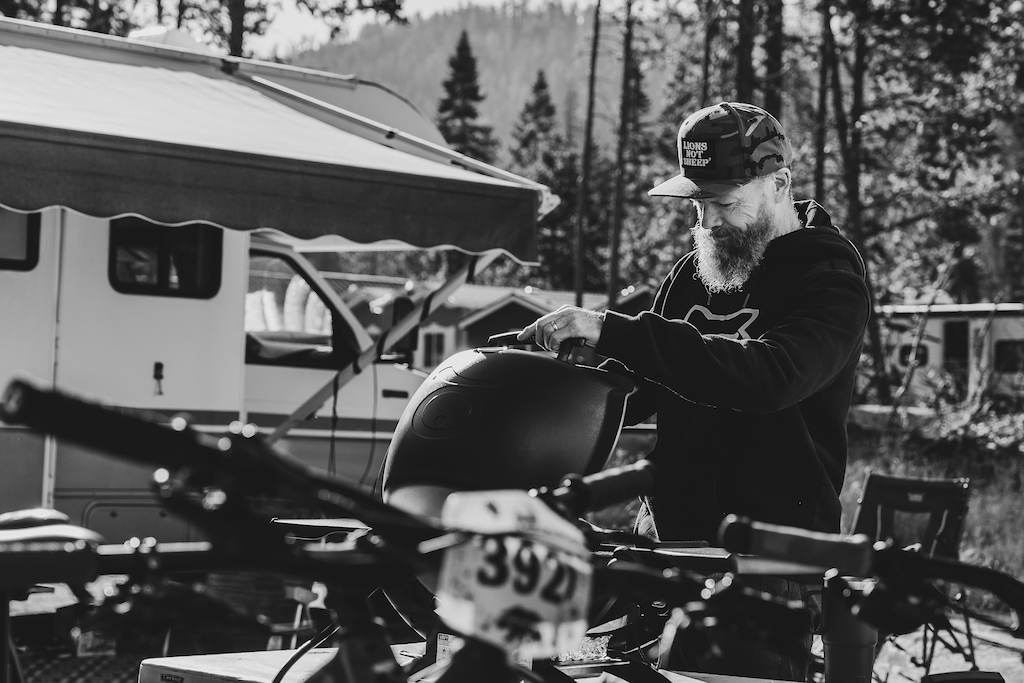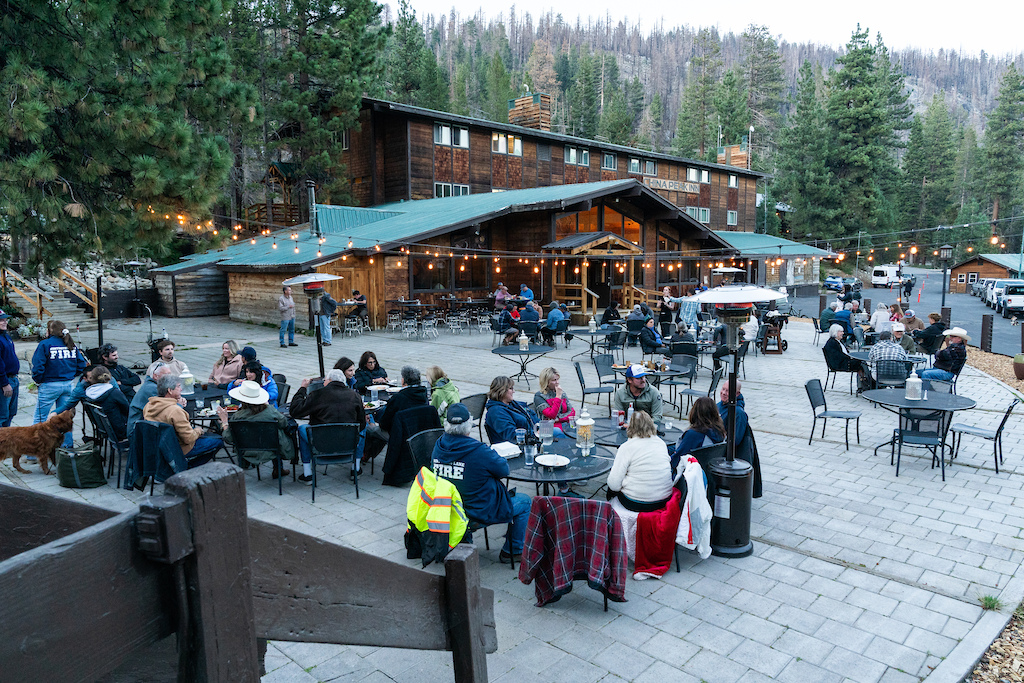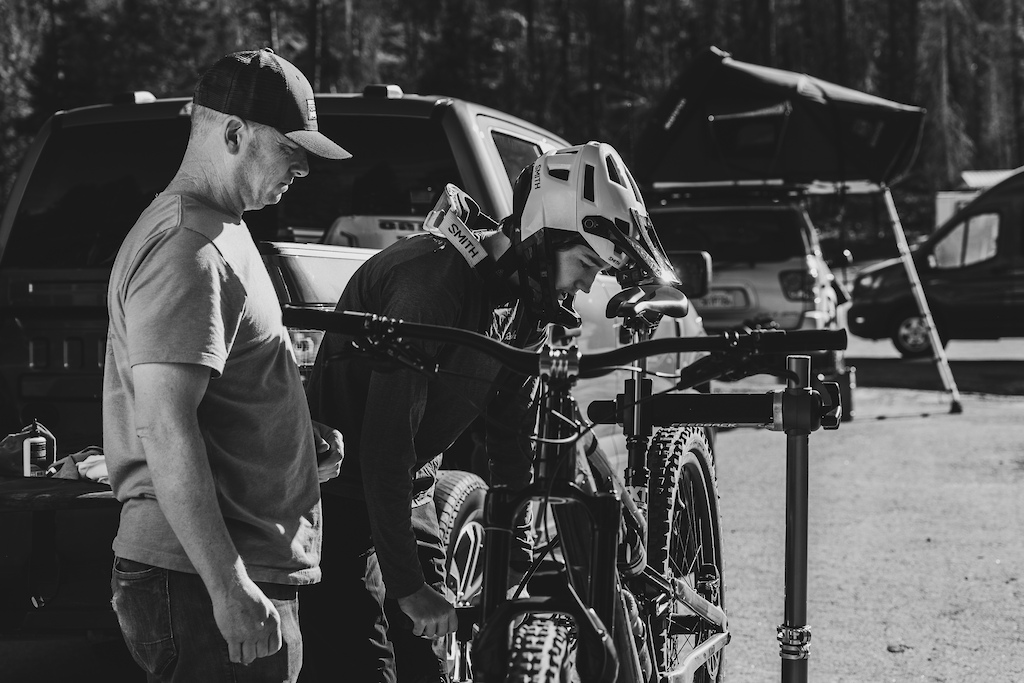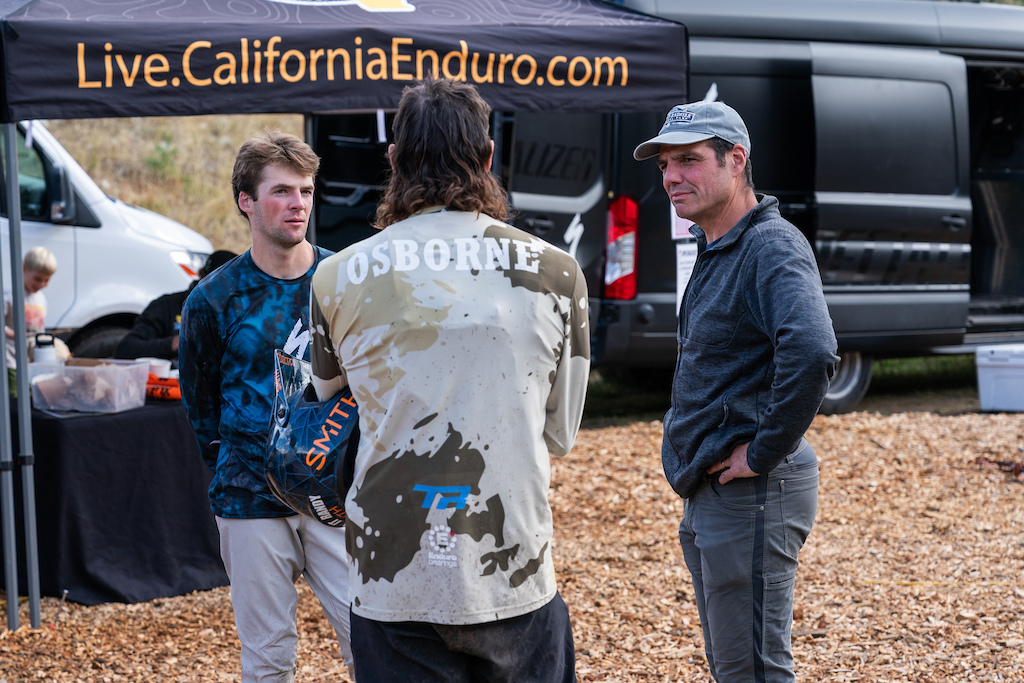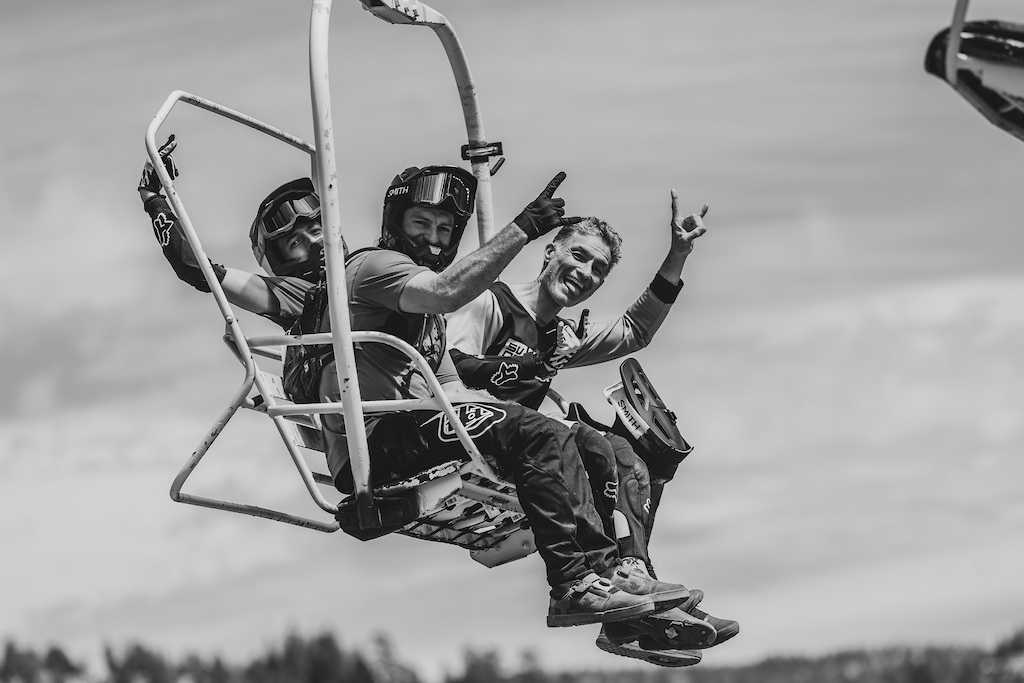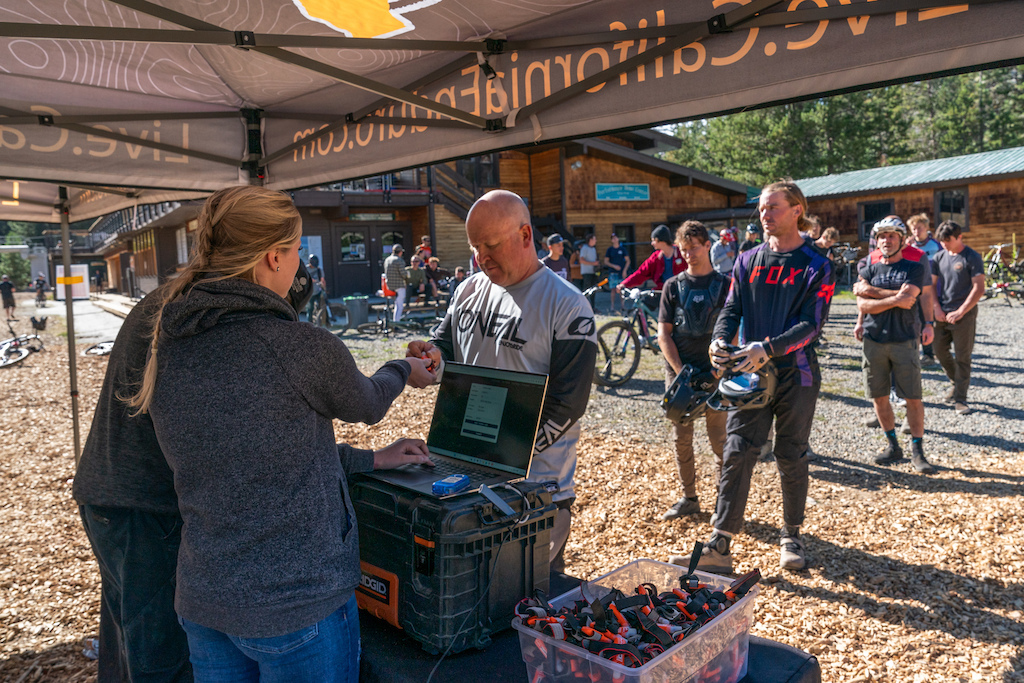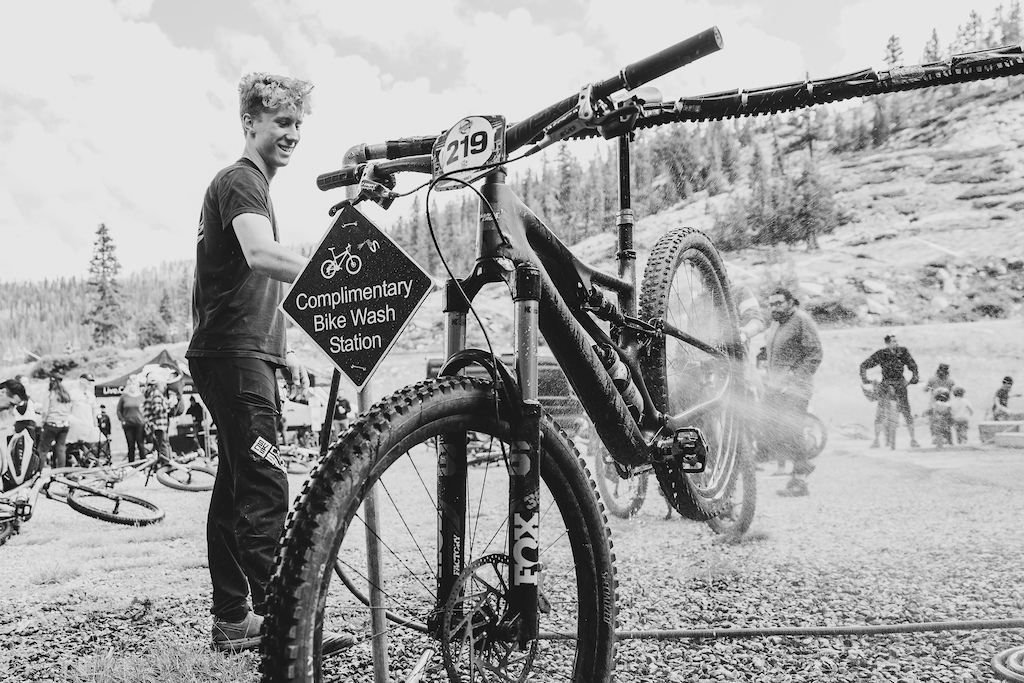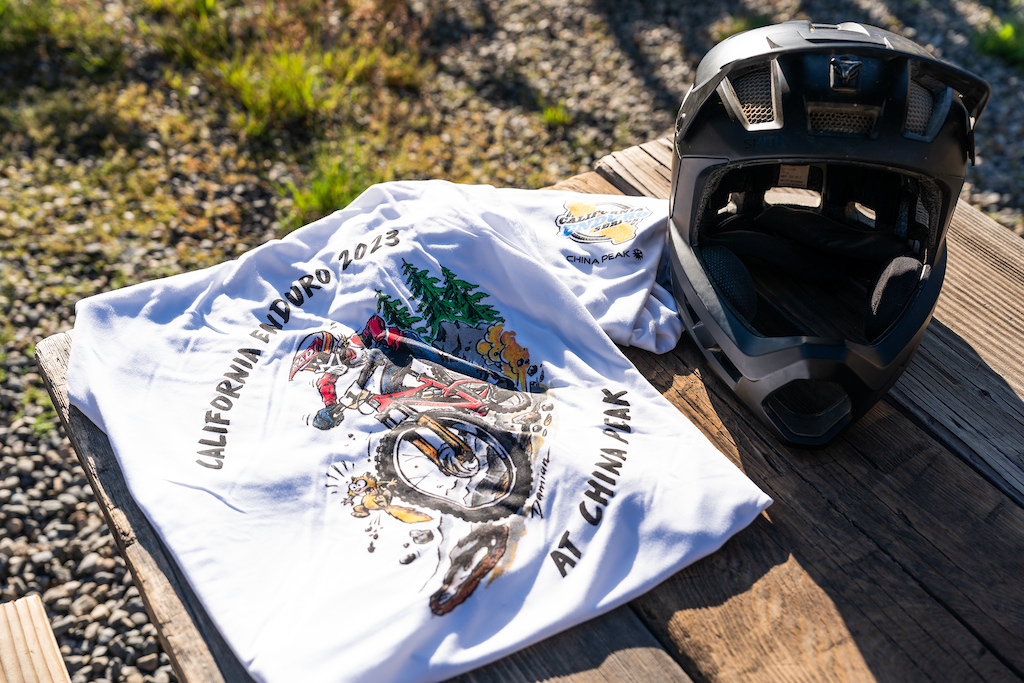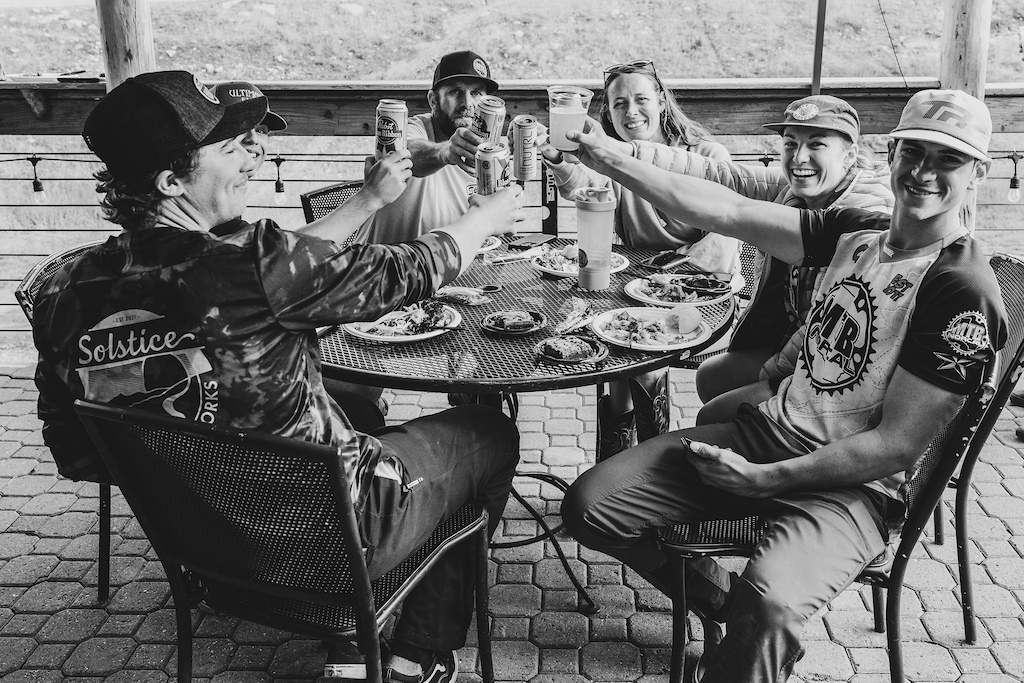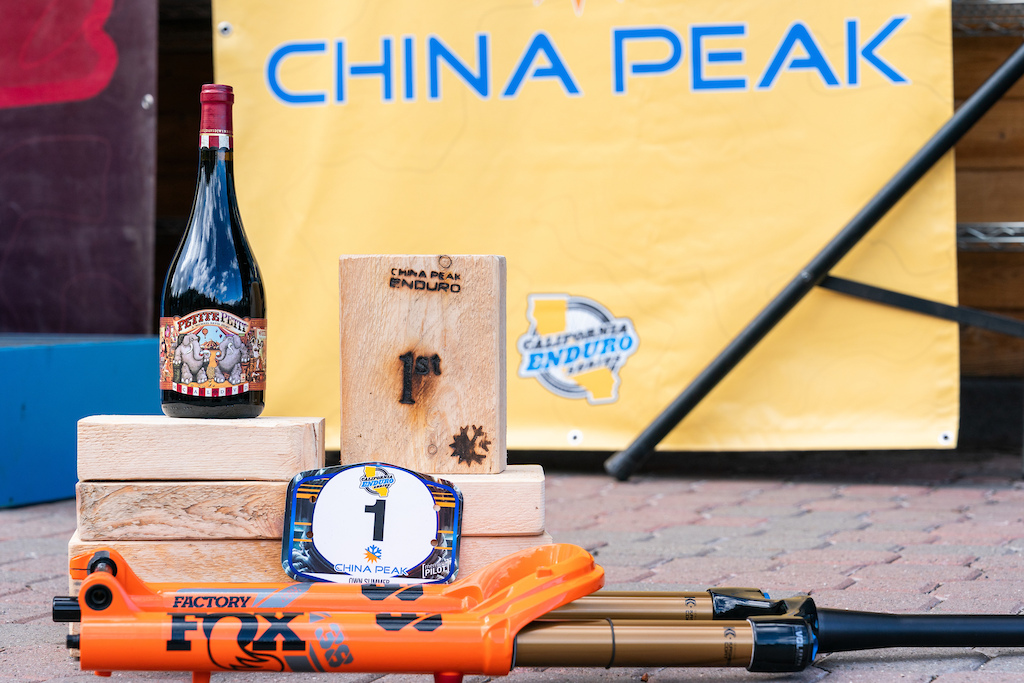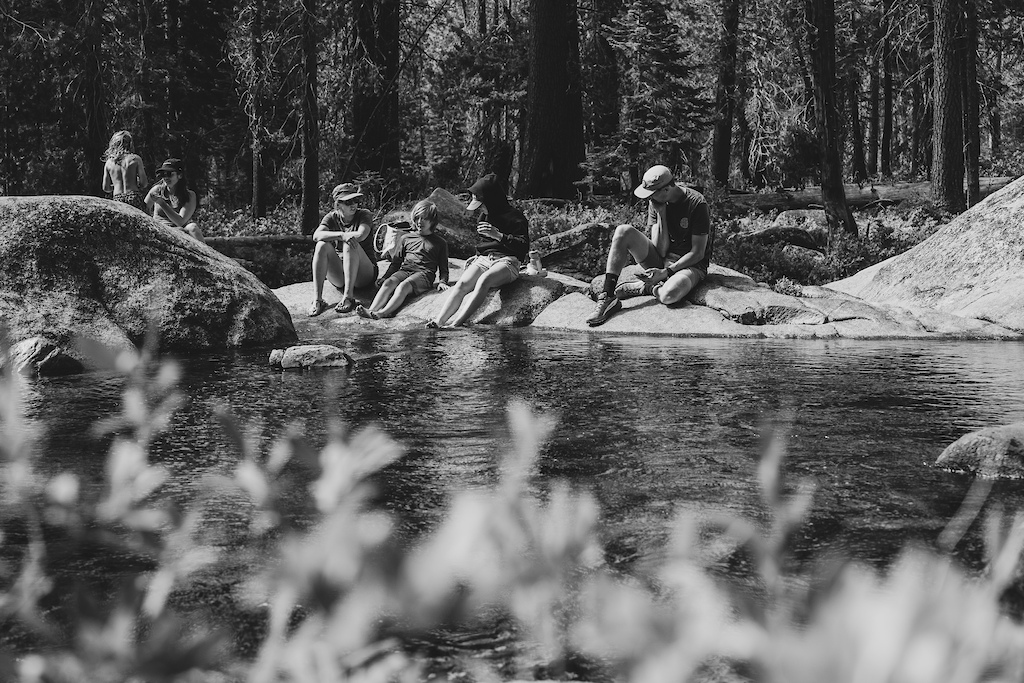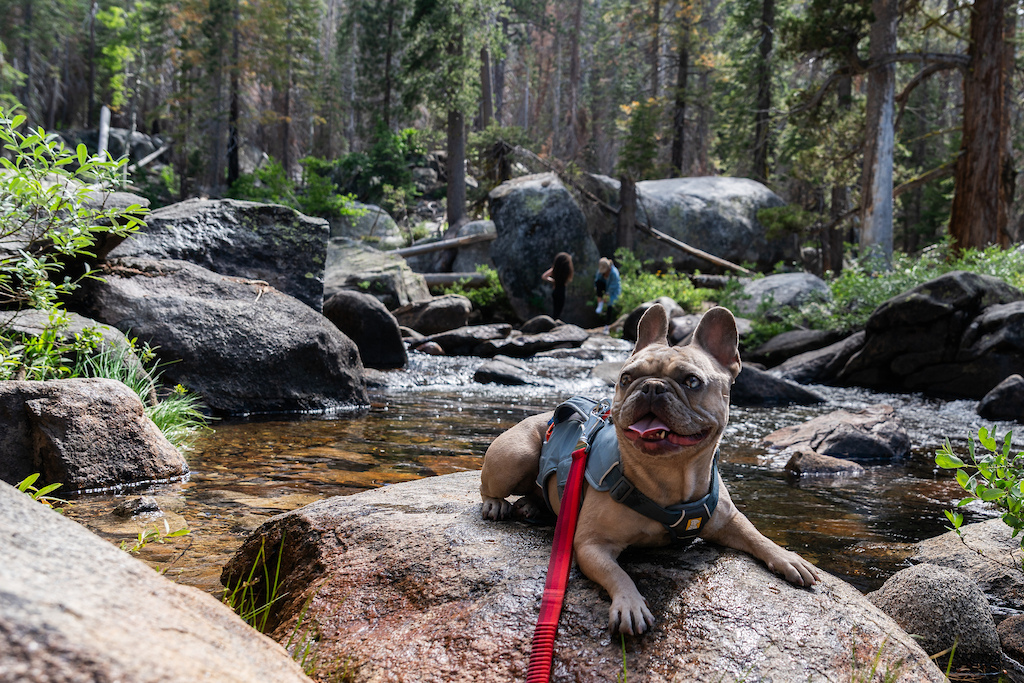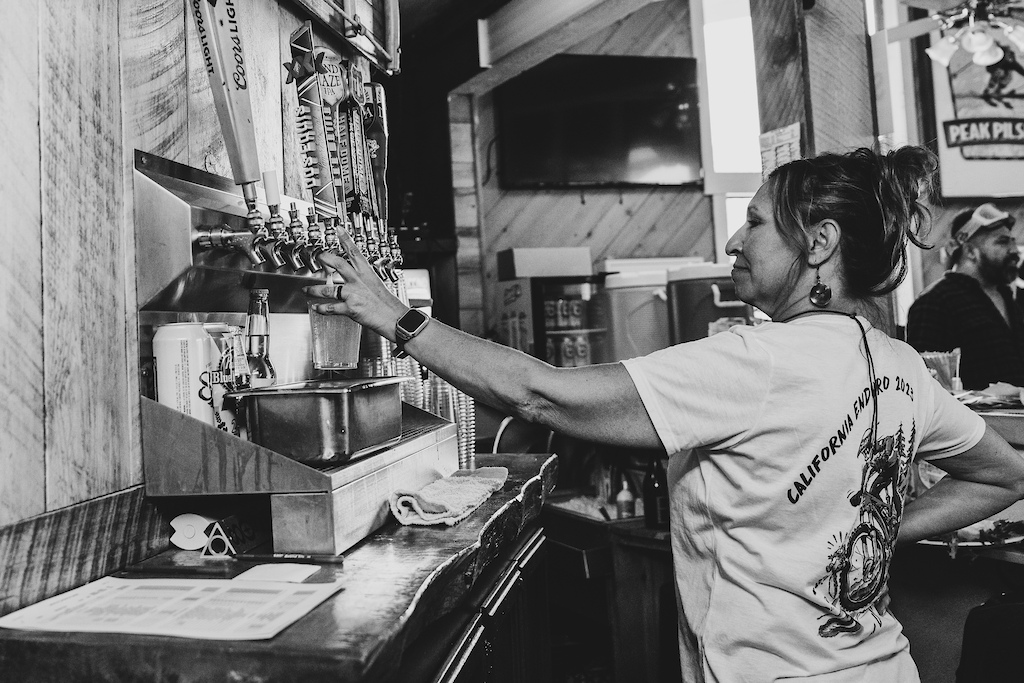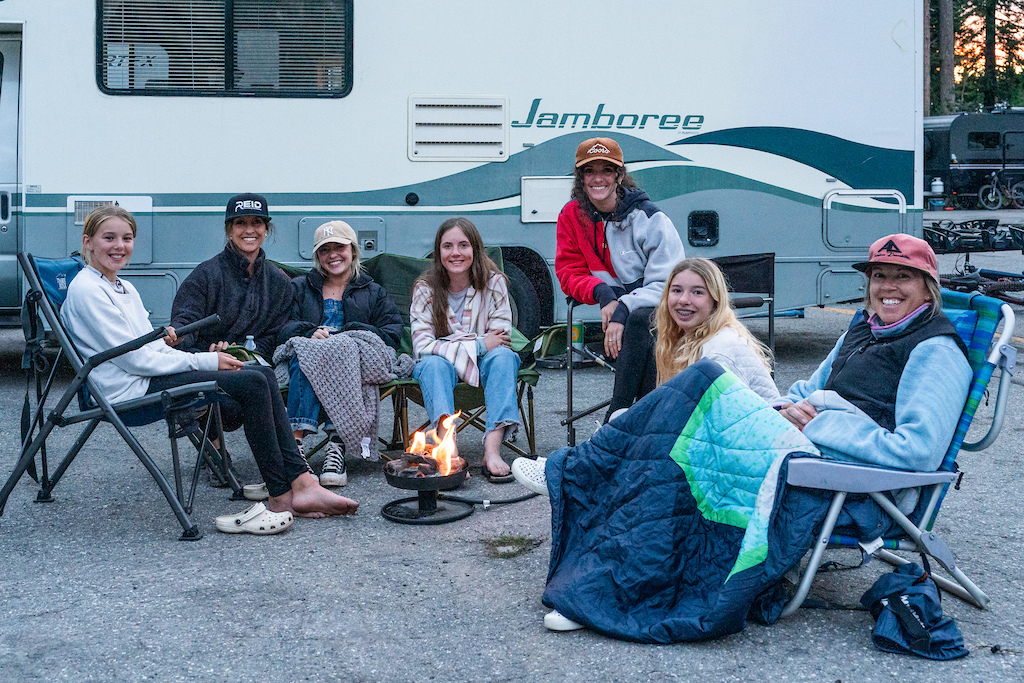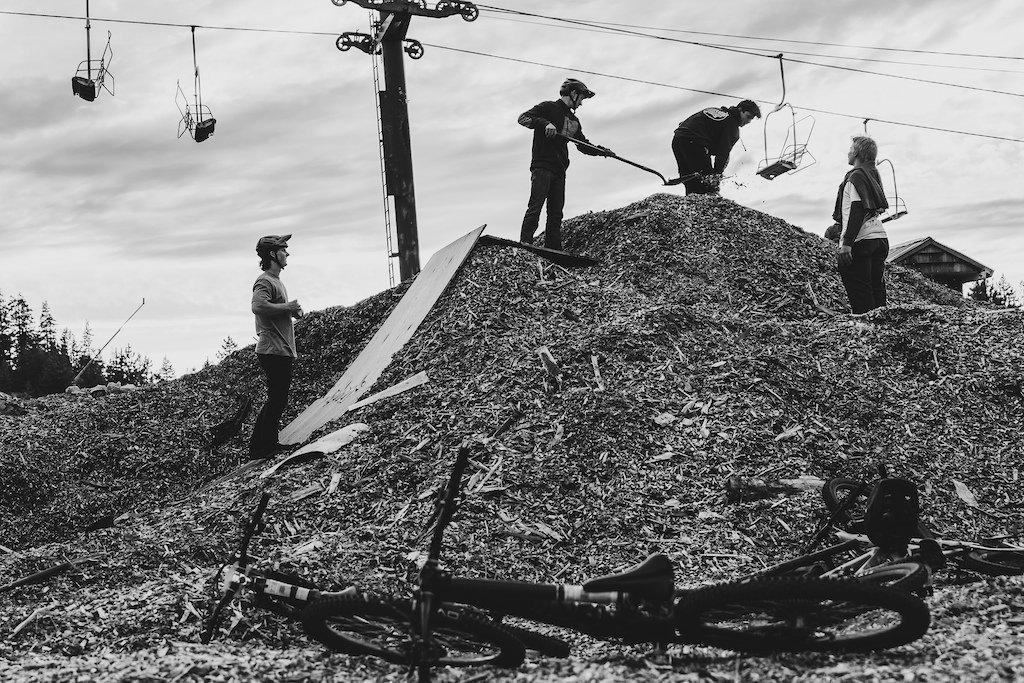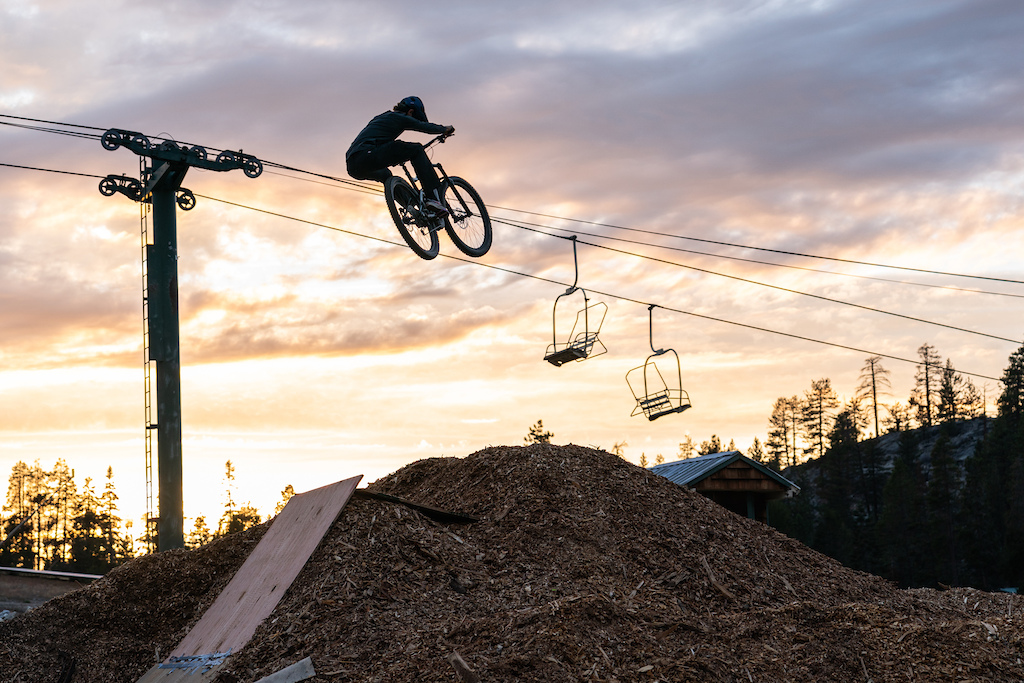 View results for all categories here. Get current individual standings here, team standings here, and FOX stage wins here.
Up next: Season Finale – Ashland Mountain Challenge Saturday, September 30 in Ashland, Oregon. Please note the Ashland Mountain Challenge is sold out – check our social networks if you're looking for an entry or selling one. Transfers must be completed by Monday, September 25 at midnight.
Huge thanks to CES title sponsor Specialized for again donating a brand new mountain bike to be raffled off this season in support of the series. ENTER for the chance to win either the Specialized Stumpjumper Expert or Stumpjumper EVO Expert – winner's choice. The winning tickets will be pulled at the end of the CES 2023 season on October 31, 2023. Tickets are $5 each, or five for $20 and twelve for $40. You need not be present to win, and the bike can be shipped anywhere. Get tickets here.
And while you're in the CES on-line store, pick up some tickets to win a FOX 36 or 38 Fork, or Transfer Seatpost. Winners are drawn at each race of the season; the first ticket pulled wins the fork, while the second ticket pulled wins the Transfer seatpost. Need not be present to win. Enrique Frausto had the FOX fork winning ticket pulled at the China Peak Enduro, while Jesse Fouch won the FOX Transfer seat post. Tickets are $5 each, 5 for $20, twelve for $40. Get tickets here.
CES is a for riders, by riders non-profit 501(c)3 organization dedicated to promoting world-class enduro events that everyone from amateur to pro can enjoy, at a geographically diverse range of venues. Full CES schedule at californiaenduroseries.com.
CES is made possible by the generous sponsorship of industry and community businesses. The series is grateful for the continued support of title sponsor Specialized, official suspension sponsor FOX, Race Face, WTB, Voler, Cranked Naturals, Michael David Winery, and Adventure Sports Journal.
If you'd like to get involved and be part of CES' exciting 2023 season, send an email to sponsorship@californiaenduro.com.
Learn more at californiaenduroseries.com.
---
Adventure Sports Journal is proud to be a founding sponsor of the California Enduro Series. Read race reports and other CES articles here.