Latest posts by ASJ Staff
(see all)
PRESS RELEASE: California Enduro Series presented by Specialized


Photos by Bixxel

Lead image: Evan Geankoplis, Northstar Enduro Pro Men Champ.

The California Enduro Series took to the High Sierra for Round 4 of the 2023 season. The sold-out Northstar Enduro delivered two days of intense racing in stellar conditions (dreamy temps! hero dirt!) at Northstar California Resort in Truckee August 19-20.

Racers dug deep to keep stay upright on the bike on Northstar's infamously burly tracks. All categories raced six stages, while pros took on an extra rowdy stage on Saturday afternoon to test their skills, making it seven stages for the pros over the weekend.

Evan Geankoplis reigned as Northstar Enduro Pro Men champ, while Amy Morrison took the coveted top step for Pro Women.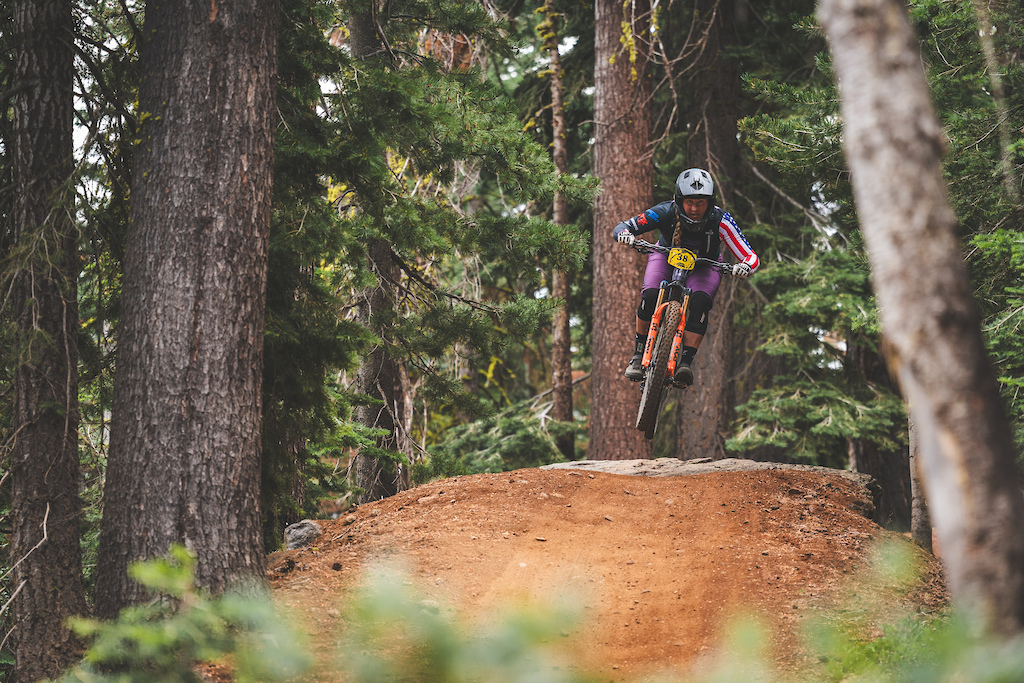 Amy Morrison, Northstar Enduro Pro Women Champ.
Practice Laps
Cooler-than-usual temps and that unique High Sierra vibe set the scene for an especially pleasurable day of practice on Friday until an afternoon thunderstorm shut down the lifts – and practice – midday.
Up 'til then, though, riders cased out their lines, strategizing for the challenging terrain and dialing in tire pressure to get the most out of each stage. Confidence, creativity, and skill would prove crucial in battling endless rock gardens, sharp switchbacks, high speed loose corners, and hefty drops; flat pedally stretches would make superior fitness mandatory.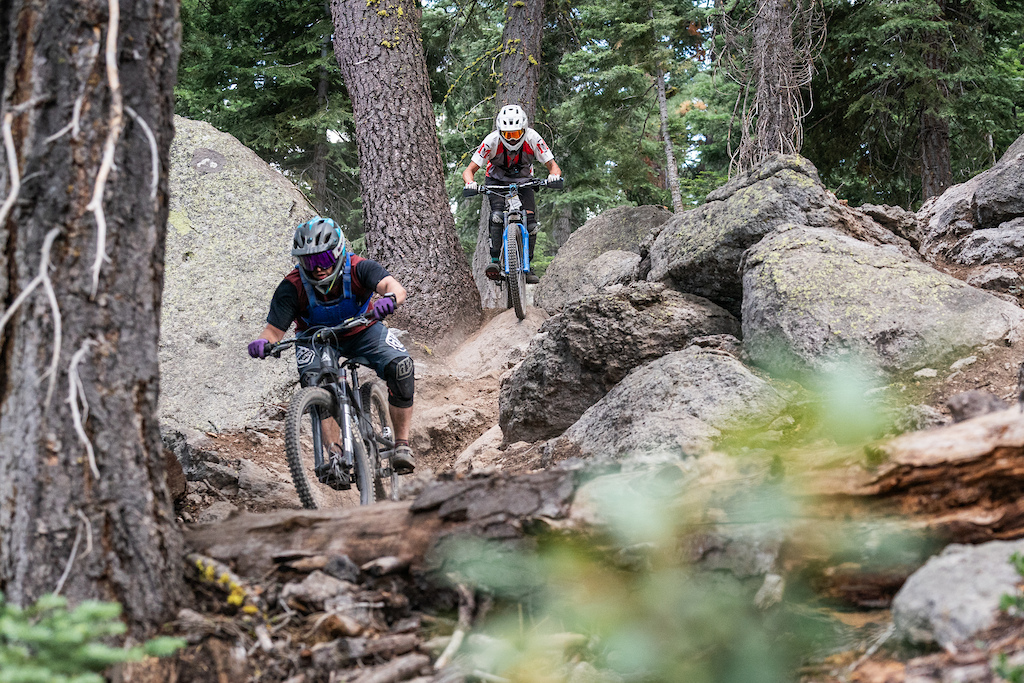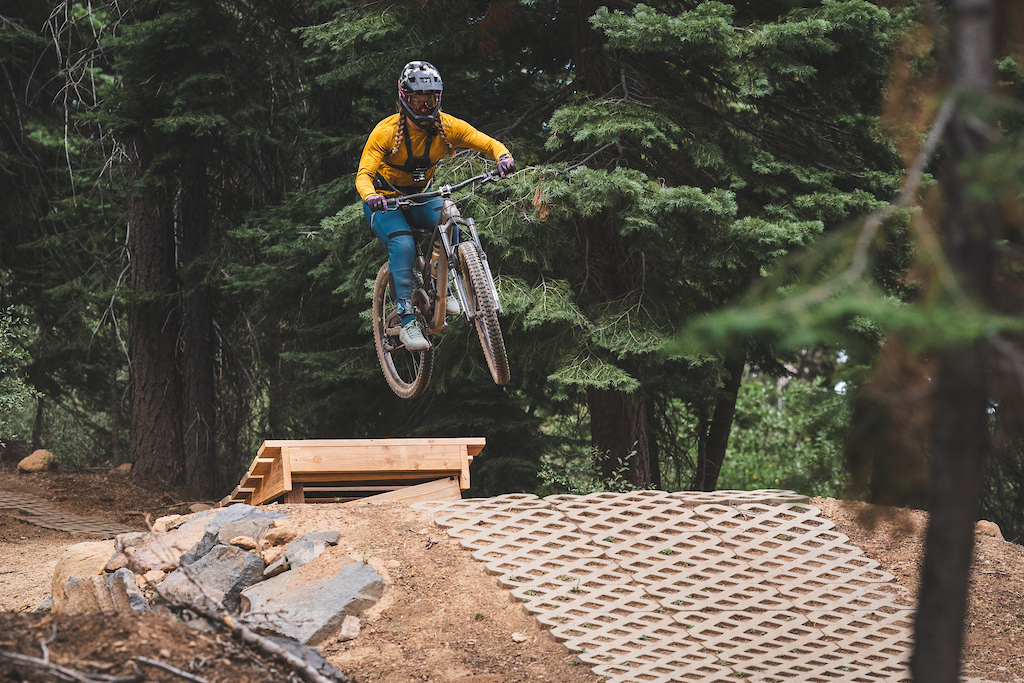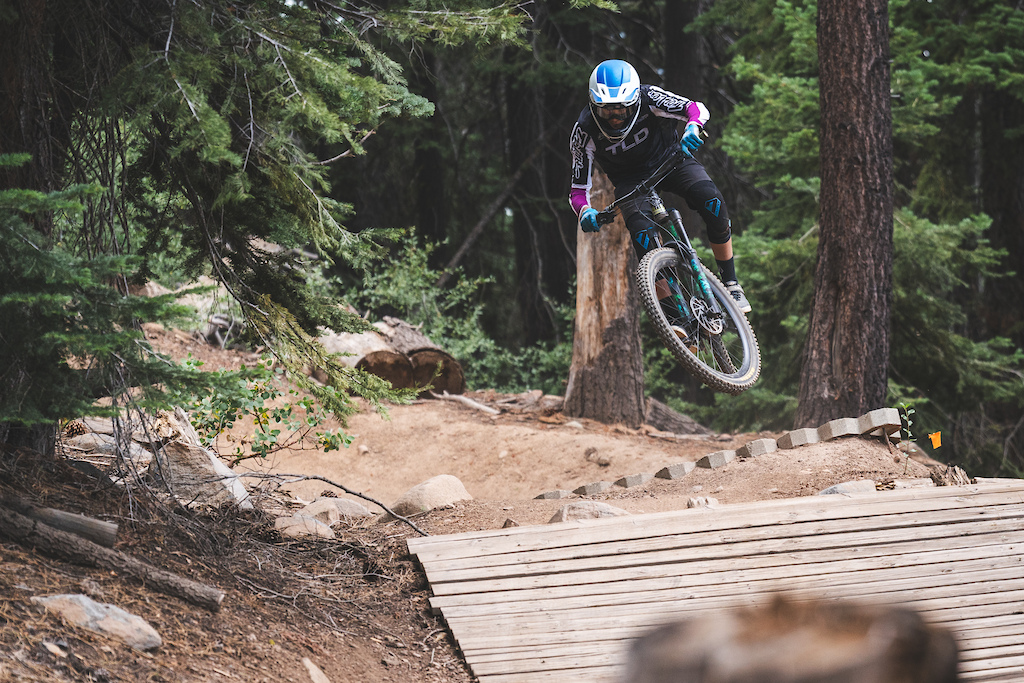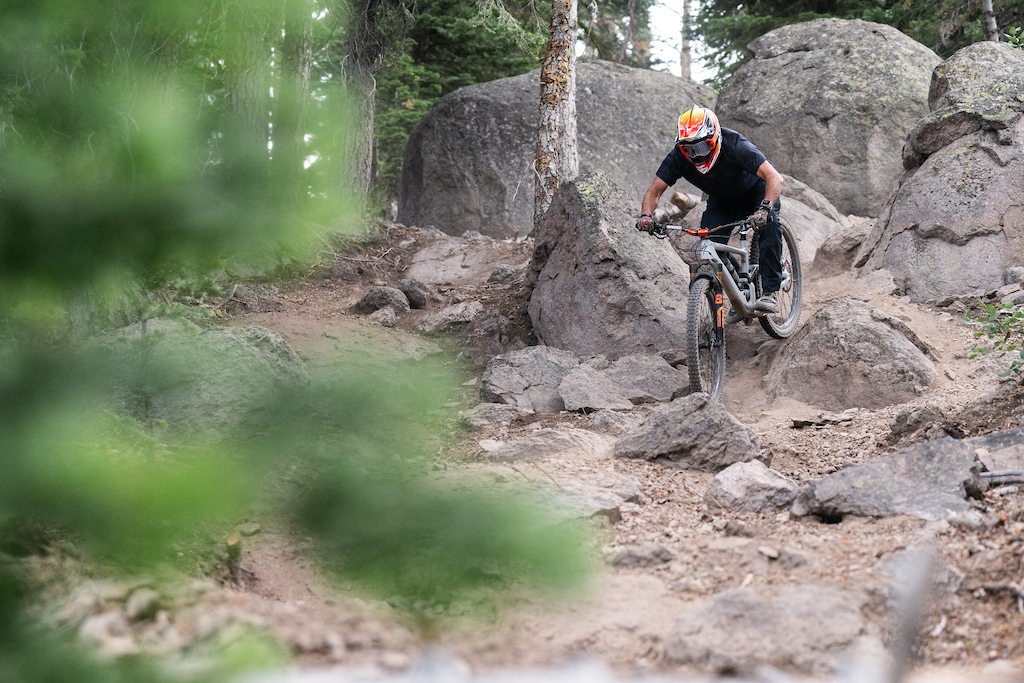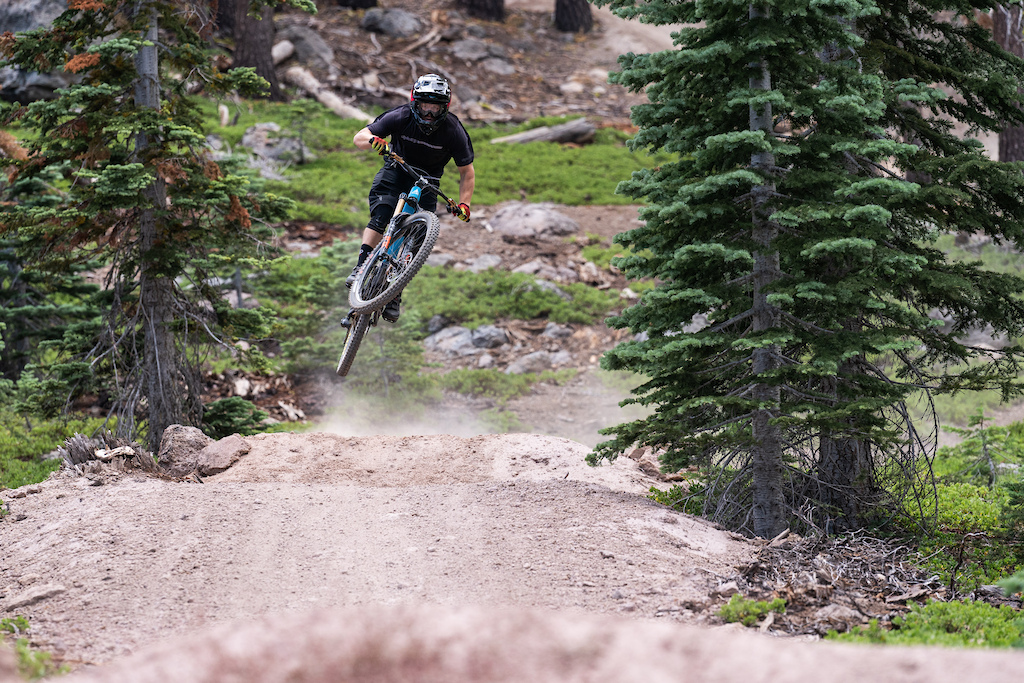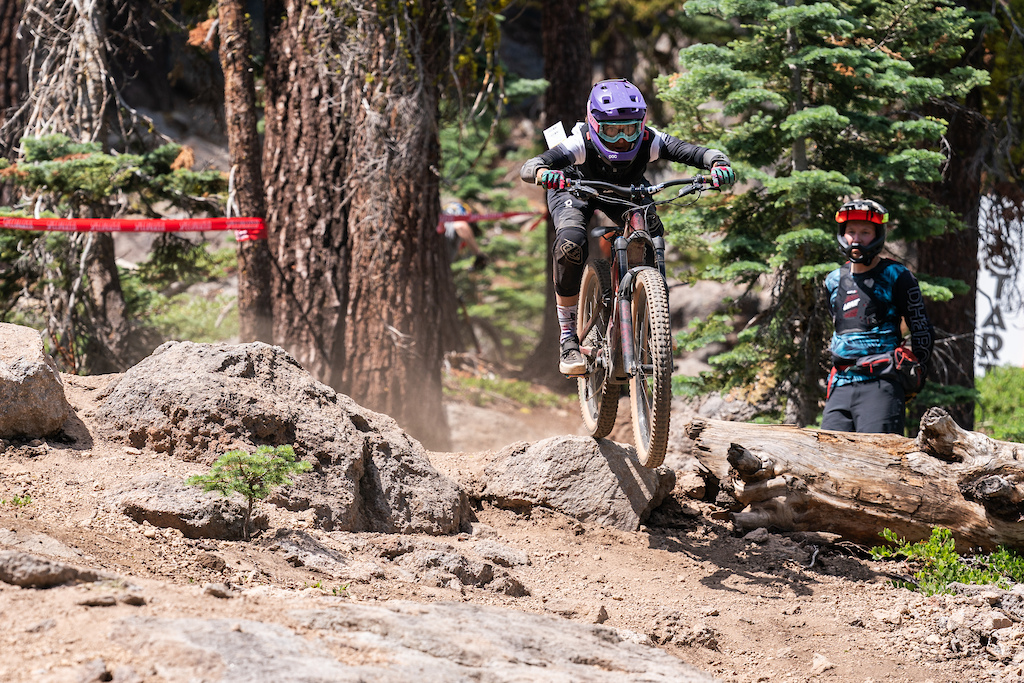 Let's Race
Day 1 greeted racers with partial clouds, comfortable temps and even some prime dirt in places. Beginner, Sport and Sport eMTB riders raced Saturday's stages in this order: 3, 1, 2 while Expert and Open eMTB raced the stages in order: 1, 2, 3. Pro riders raced 1, 2, 3, and finished Day 1 with a fourth stage, Stage 7.
Then, hello Day 2 – a racer's dream! A thunderstorm the evening before had transformed the park's end-of-summer loose-n-dusty dirt into tacky delight, and delivered low clouds and cool temps. Beginner, Sport and Sport eMTB started off with stage 6 then 4, and finished on 5 as Expert, Pro and Open eMTB tackled their remaining stages in order 4 through 6.
Stage 1 was comprised of Tahoe Trail > Flameout > River Styx > Manure Pile. This power-driven stage kicked off by testing riders' endurance with a number of uphill sprints. The diverse mix of trails offered a little of everything including loose berms, massive rock drops, and loose corners.
Stage 2 sent Expert, Pro and Open eMTB racers down Speed Control > Dog Bone > Pho Dogg, while Beginner, Sport and Sport eMTB riders skipped Dog Bone to remain on Speed Control to Pho Dogg. Speed Control, as its name implies, is super fast and flowy with jumps aplenty, whereas Dog Bone shakes things up with its mix of techy chunder and sweet berms. Pho Dogg brings it back to all flow and is chock full of tabletop jumps and berms.
Stage 3 started off on Coaster, an intense pump-and-pedal run featuring fast, exhilarating berms, some tight sections through the trees, tons of rocky bits, and loose, dusty, chunky corners. It then veered off to Livewire, Northstar's signature jump trail complete with all the features, including off-camber berms, drops, jumps and bridges.
Stage 4 brought riders to Big Trees > The Woods, a run that features the most natural singletrack terrain of the event sending riders speeding down a ribbon of chocolately goodness with rooty, rocky spots galore. The primitive feel eased out to more of a flow toward the bottom of this stage.
Stage 5 linked together Wirecutter > Flameout > Sticks & Stones > Phodogg giving racers more rough, rowdy tracks and tricky lines to keep them on their game.
Stage 6 ran on TNT (Tell No Tales), a particularly intense track that dropped into a gnarly rock garden straight out of the gate. This stage tested riders' mettle and skill with its super steep, ridiculously challenging terrain. It was designated as this event's FOX Queen Stage, in which the racer in each category with the fastest time received 10 bonus points towards their overall ranking.
Stage 7 sent Pro riders down Karpiel; monstrously steep, narrow and technical, this is one of the park's most extreme tracks.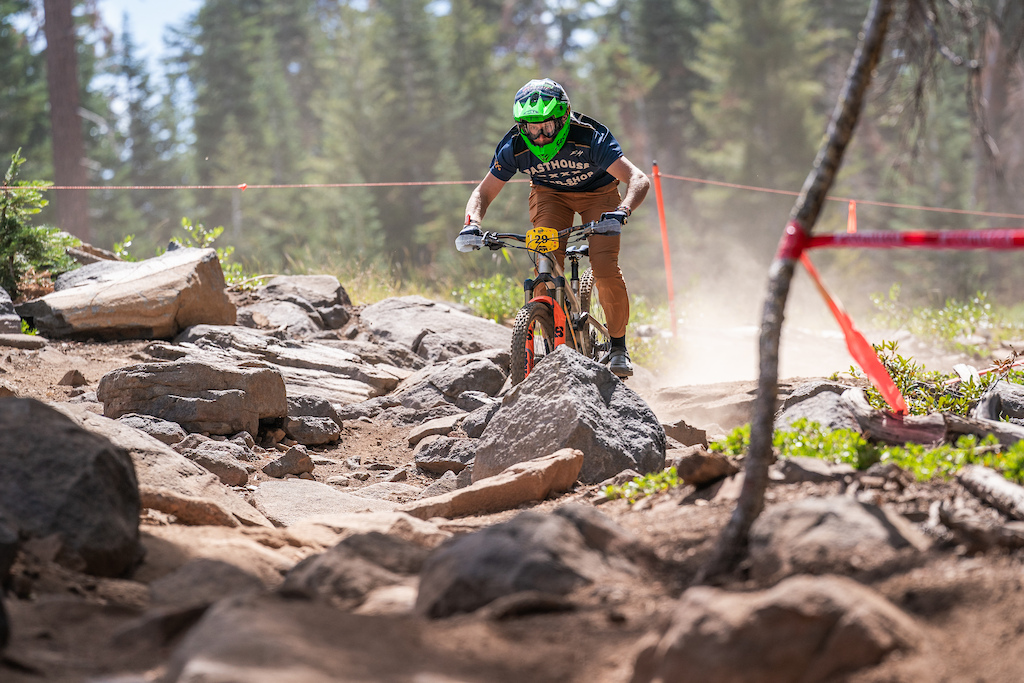 Aiden Chapin, Pro Men 2nd place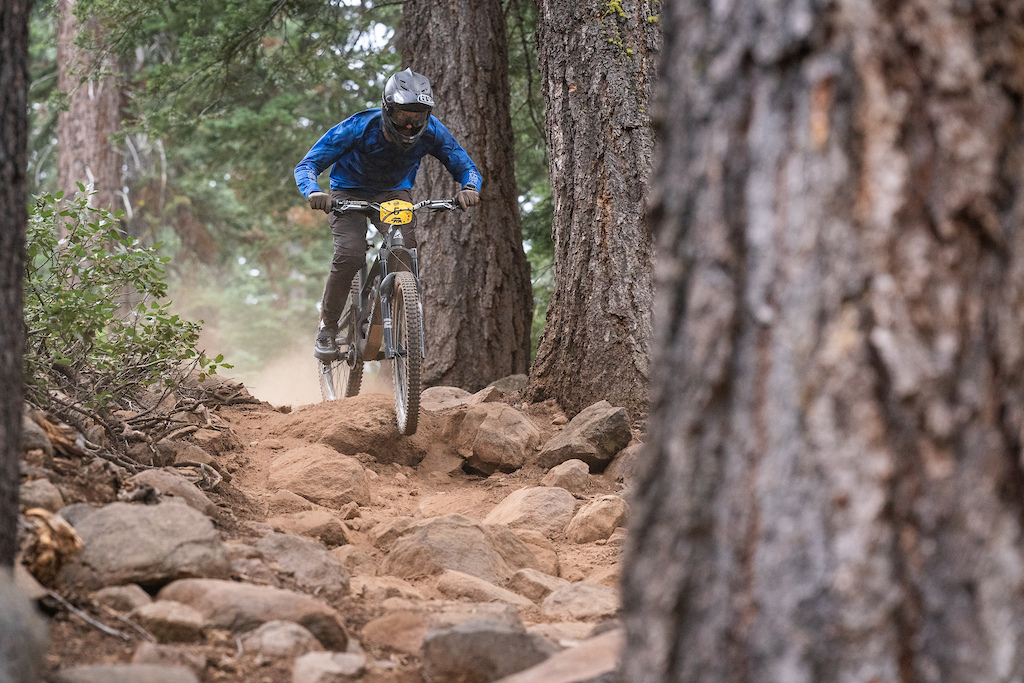 Colin Westeinde, Pro Men 3rd place
Adrian Galamba, Pro Men 4th place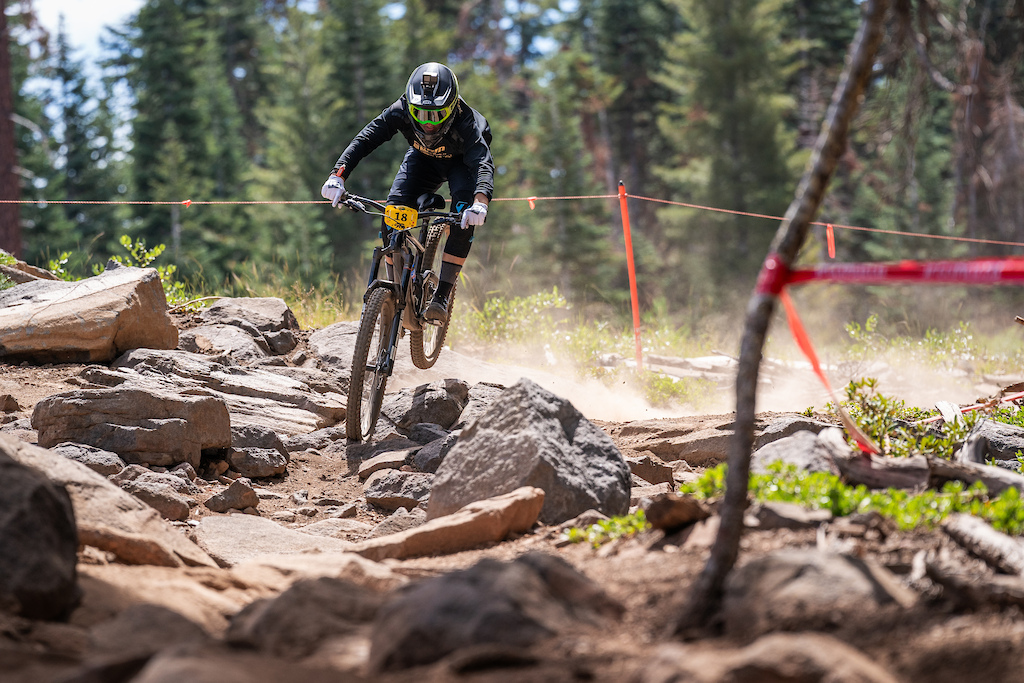 Nick DiNapoli, Pro Men 5th place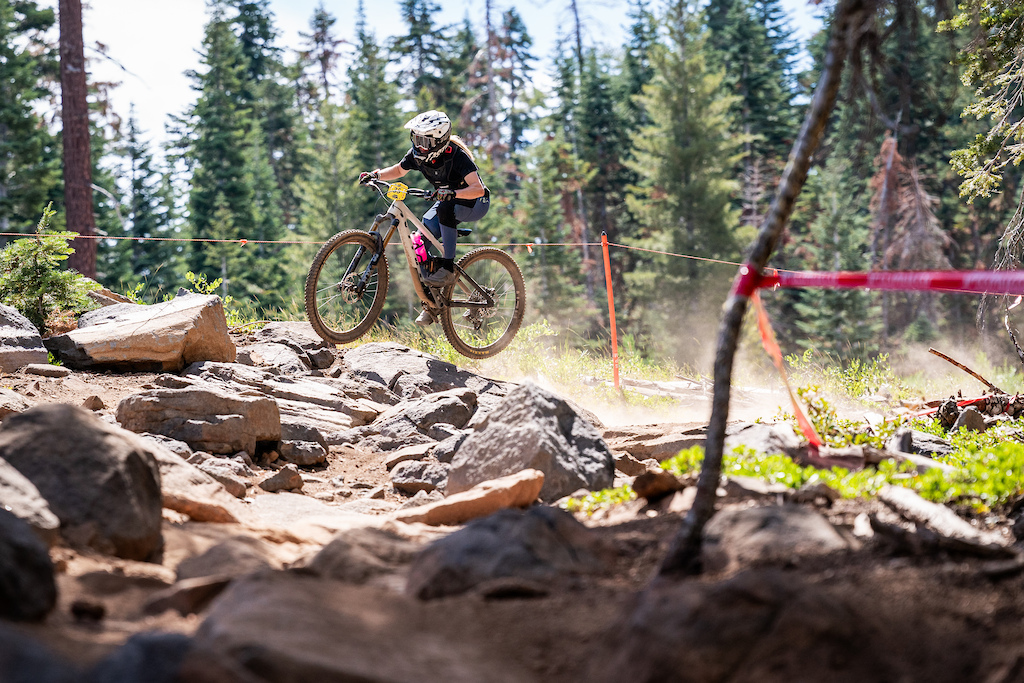 Carina Claasen, Pro Women 2nd place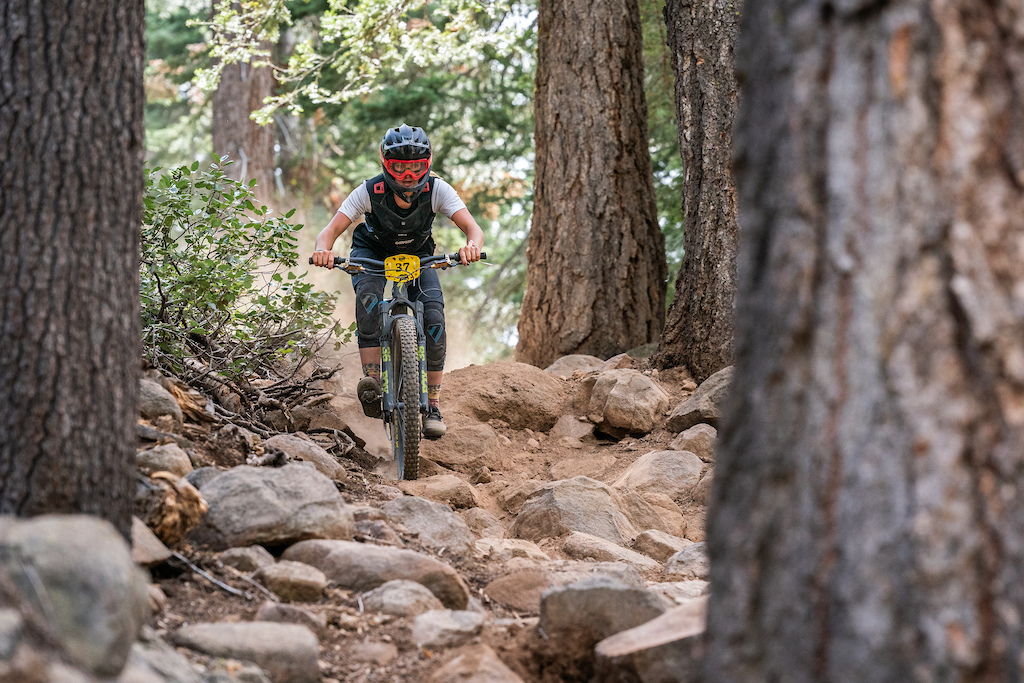 Abby Call, Pro Women 3rd place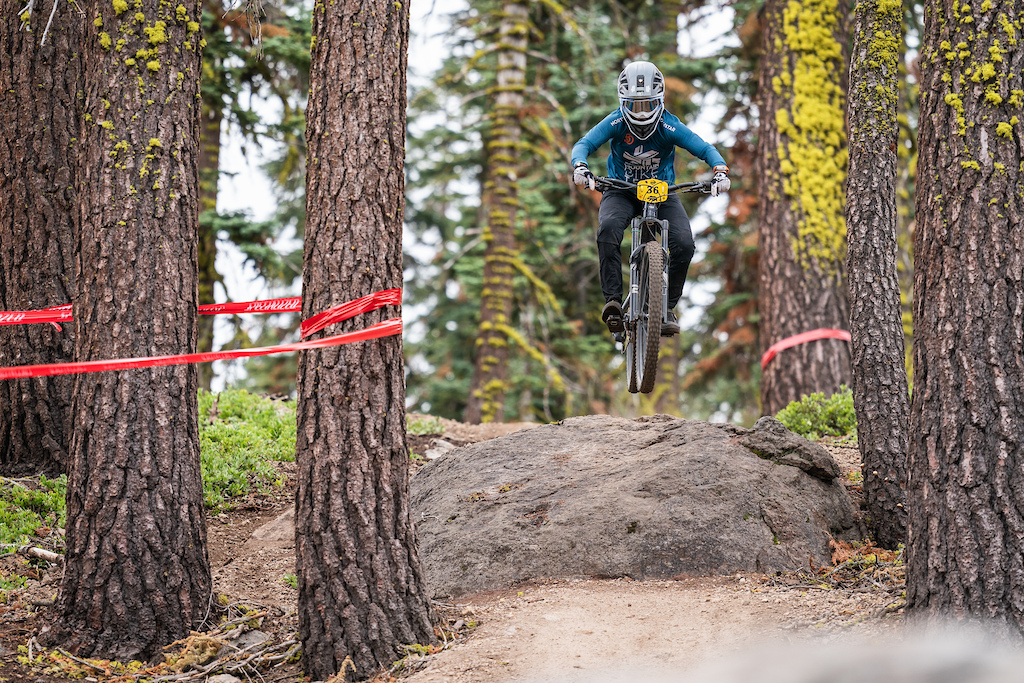 Sydney Phillips, Pro Women 4th place
Syra Fillat, Pro Women 5th place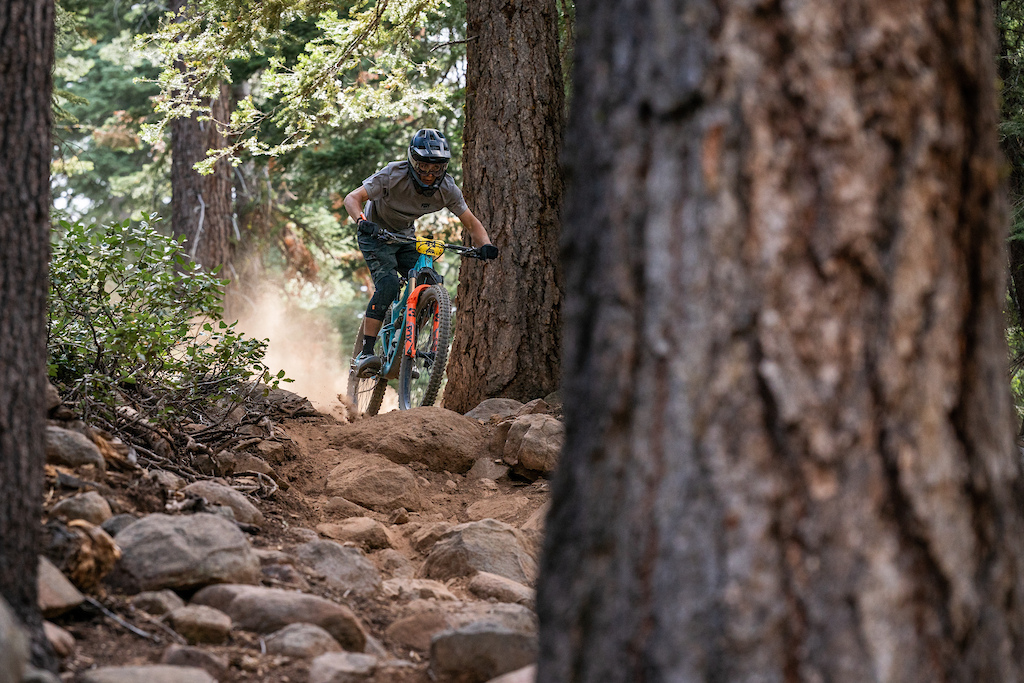 Max Clark, Junior Pro Men U21 Champ
Dan Krenicki, Master Pro Men 40+ Champ
Brian Lopes, Open eMTB Men Champ
Venue Vibes
Northstar boasts a vibe that's like no other, somehow managing to feel energized and relaxed at the same time. CES title sponsor Specialized provided neutral support throughout the weekend, and Cranked Naturals offered hydration at mid-mountain. The race entry included lift tickets for Friday practice and both race days, as well as event swag and a discounted racer lunch. A generous raffle drew in the crowds while results were being tallied, and a ceremony awarded the top five finishers of each category.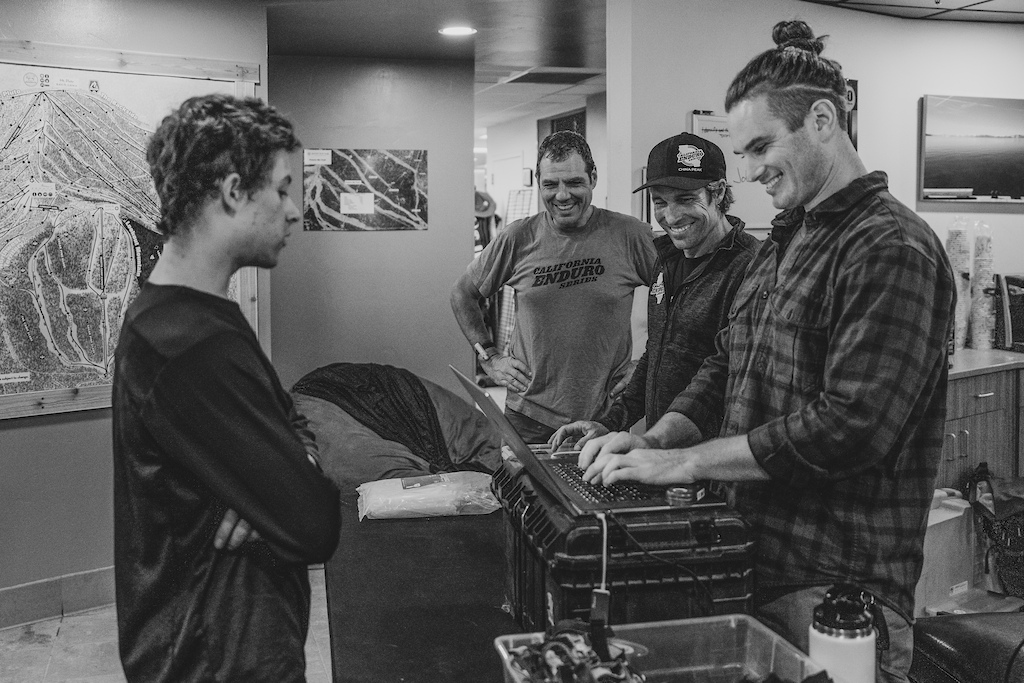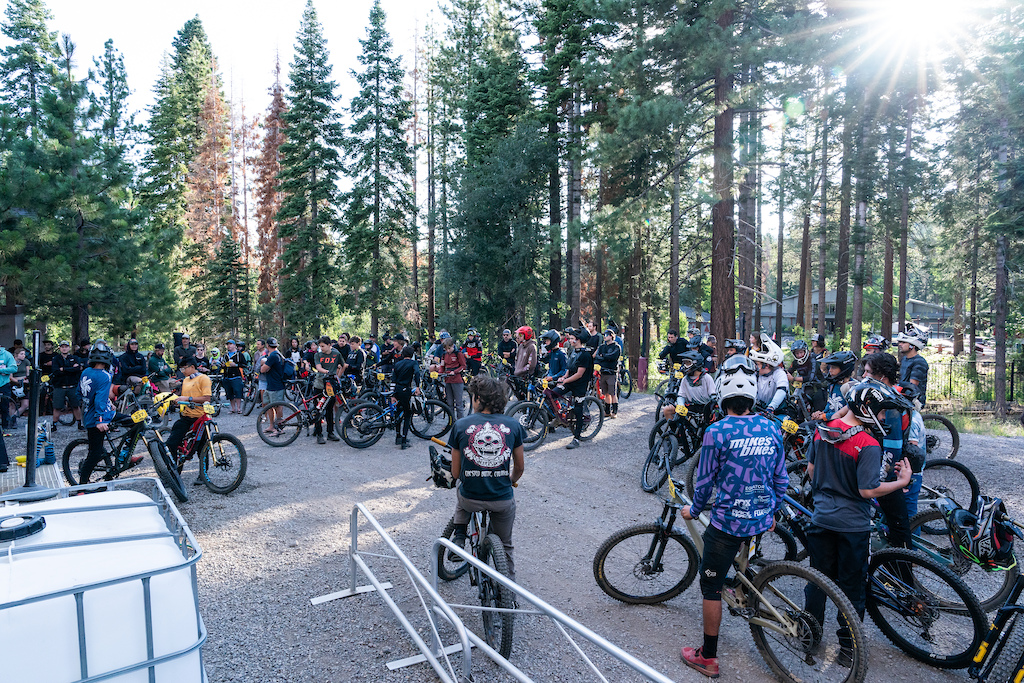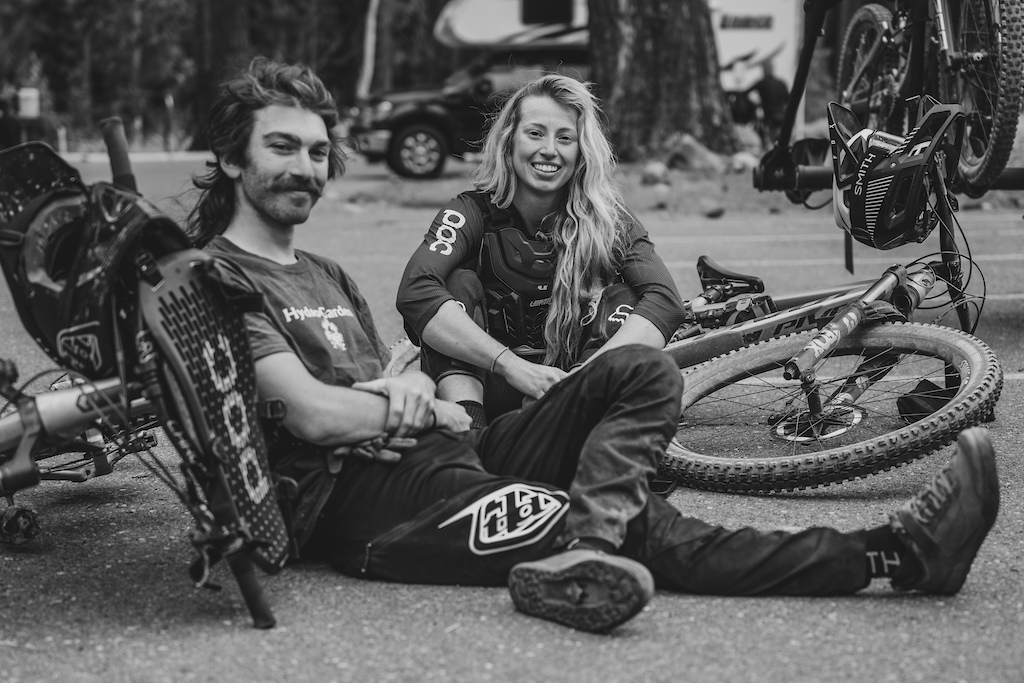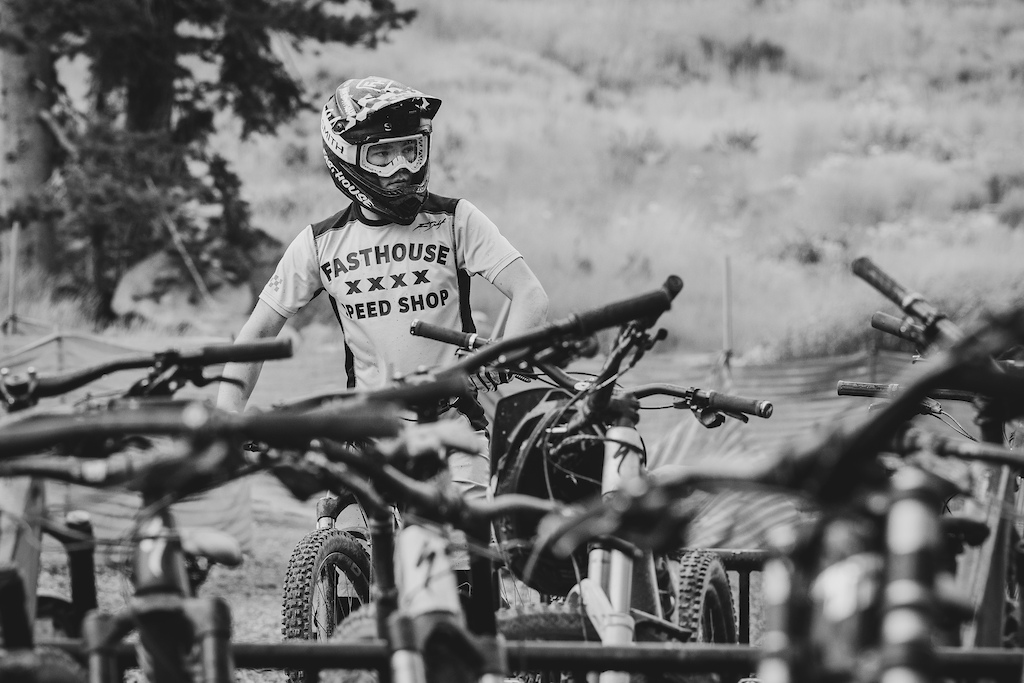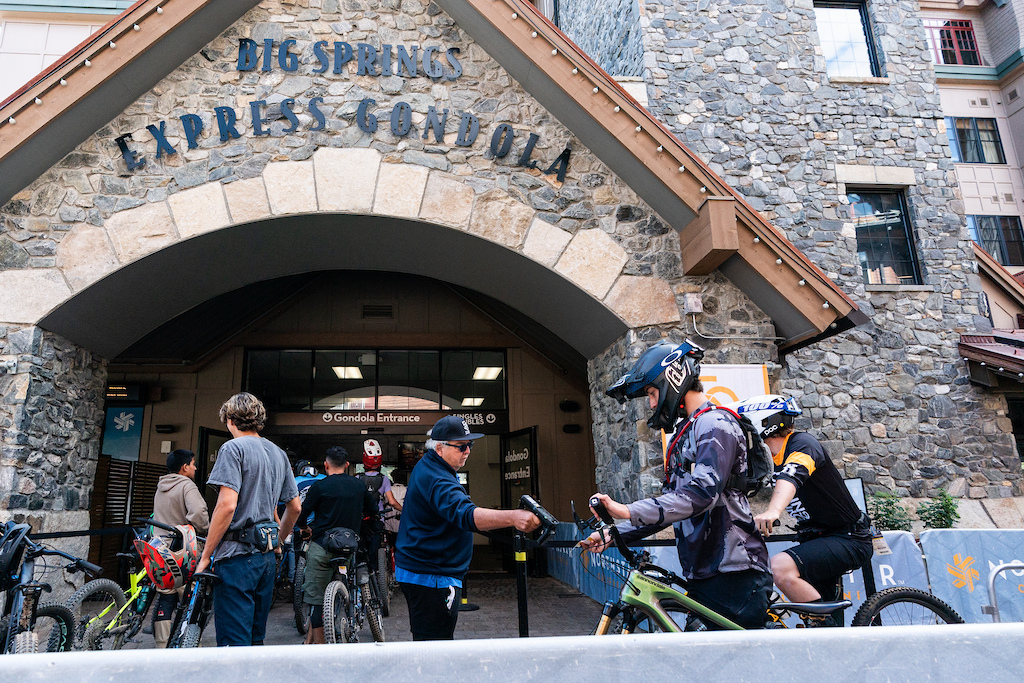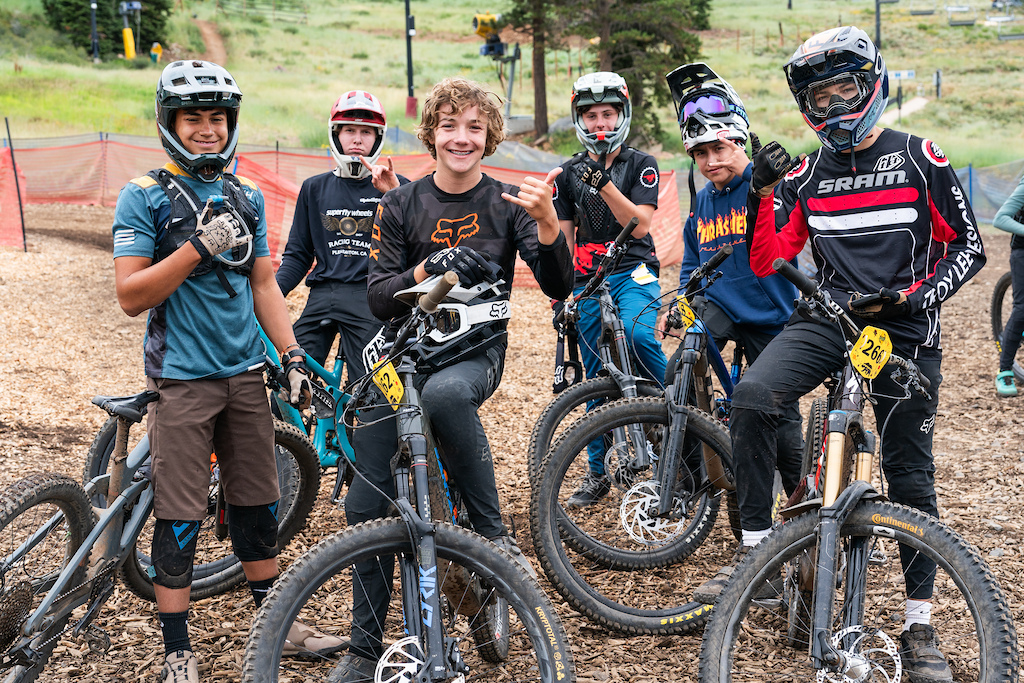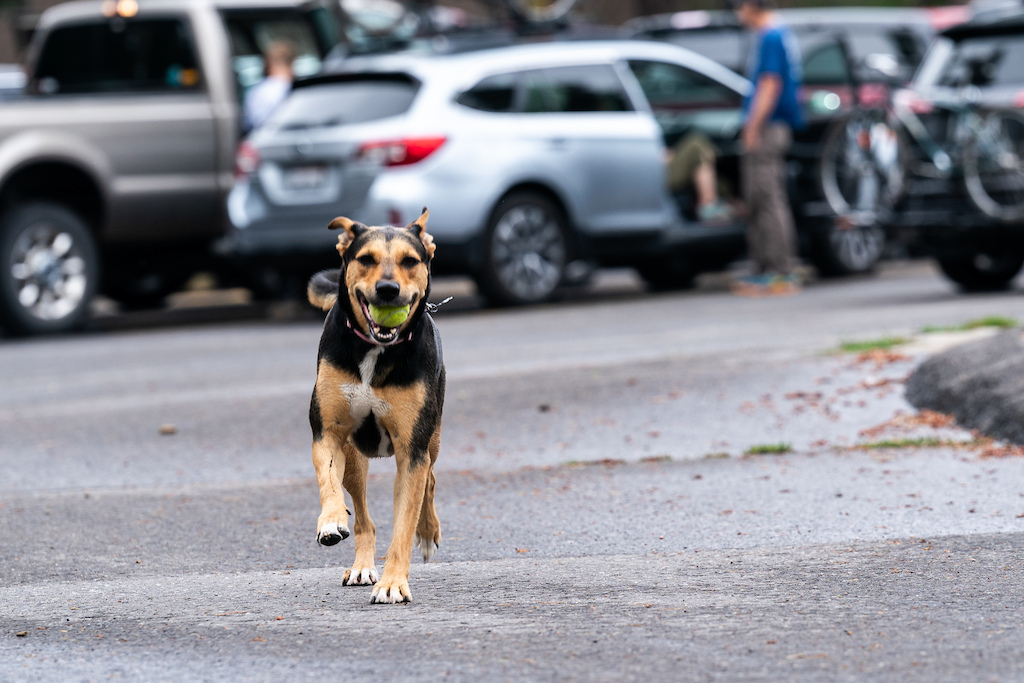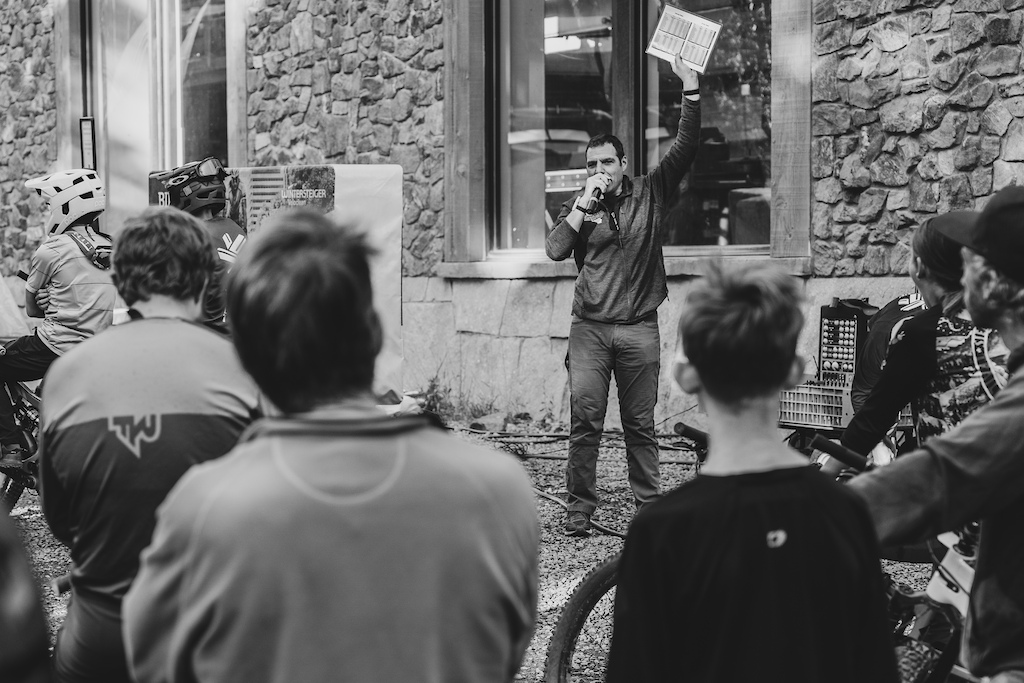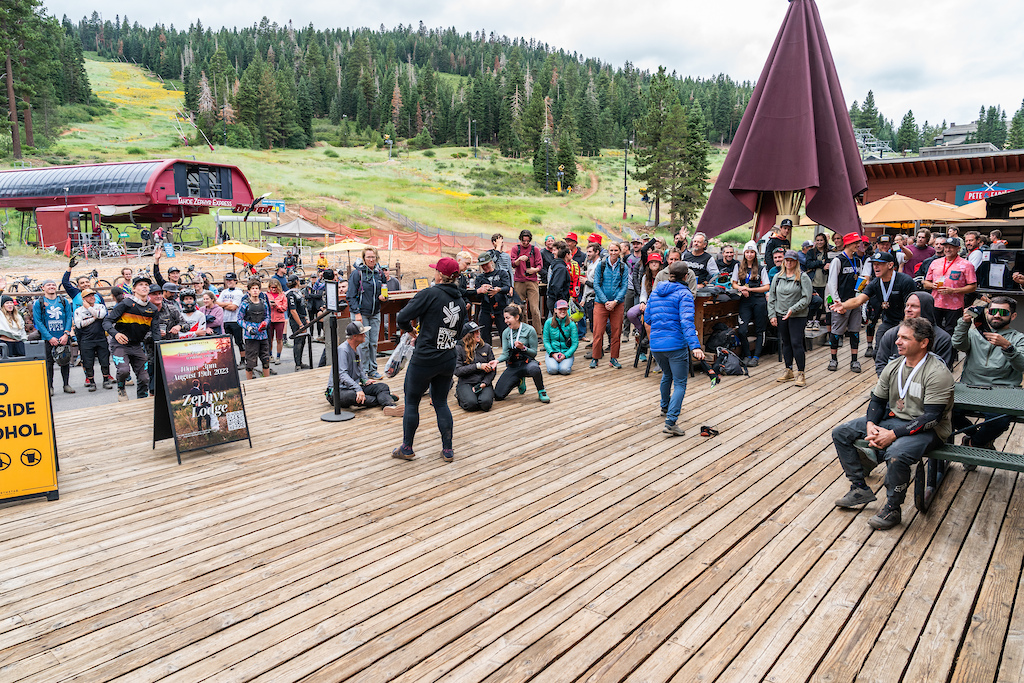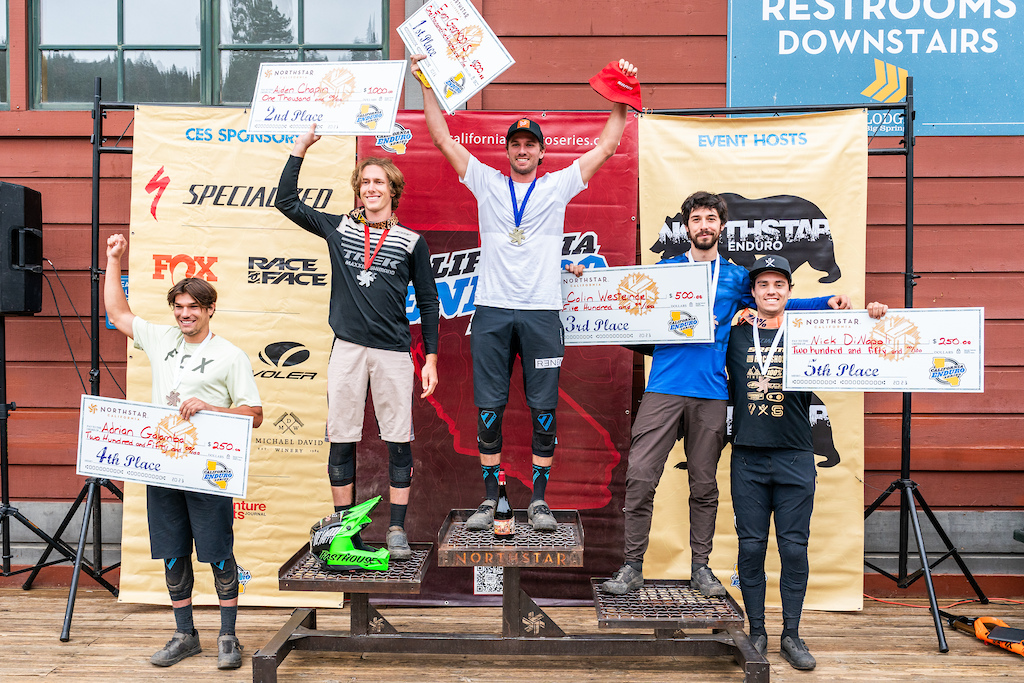 Pro Men Podium: 1st Evan Geankoplis, 2nd Aiden Chapin, 3rd Colin Westeinde, 4th Adrian Galamba, 5th Nick DiNapoli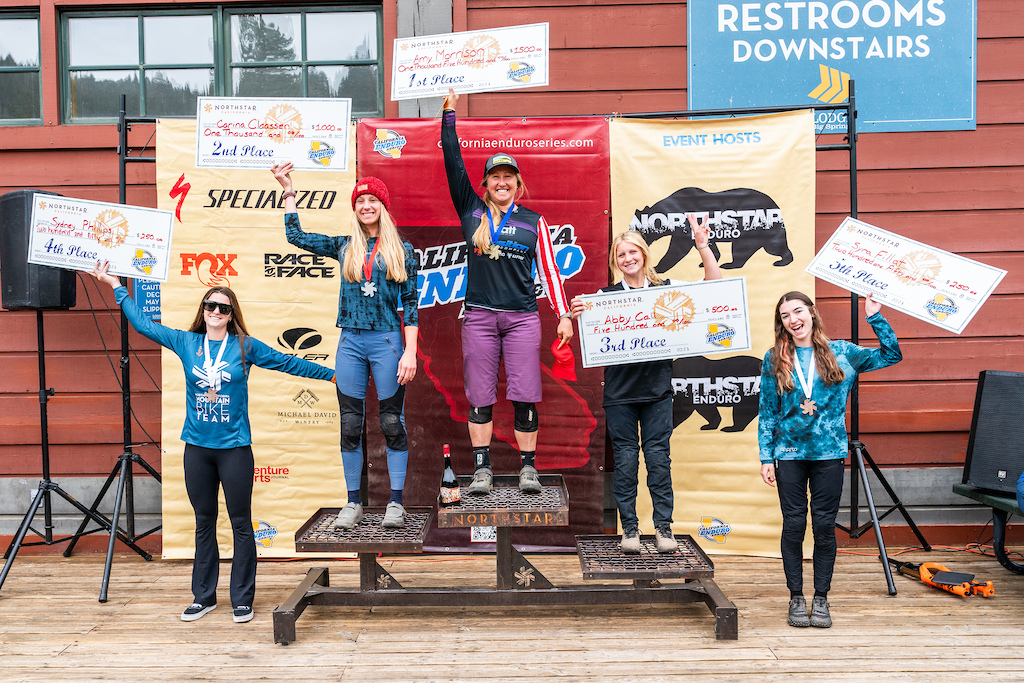 Pro Women Podium: 1st Amy Morrison, 2nd Carina Claasen, 3rd Abby Call, 4th Sydney Phillips, 5th Syra Fillat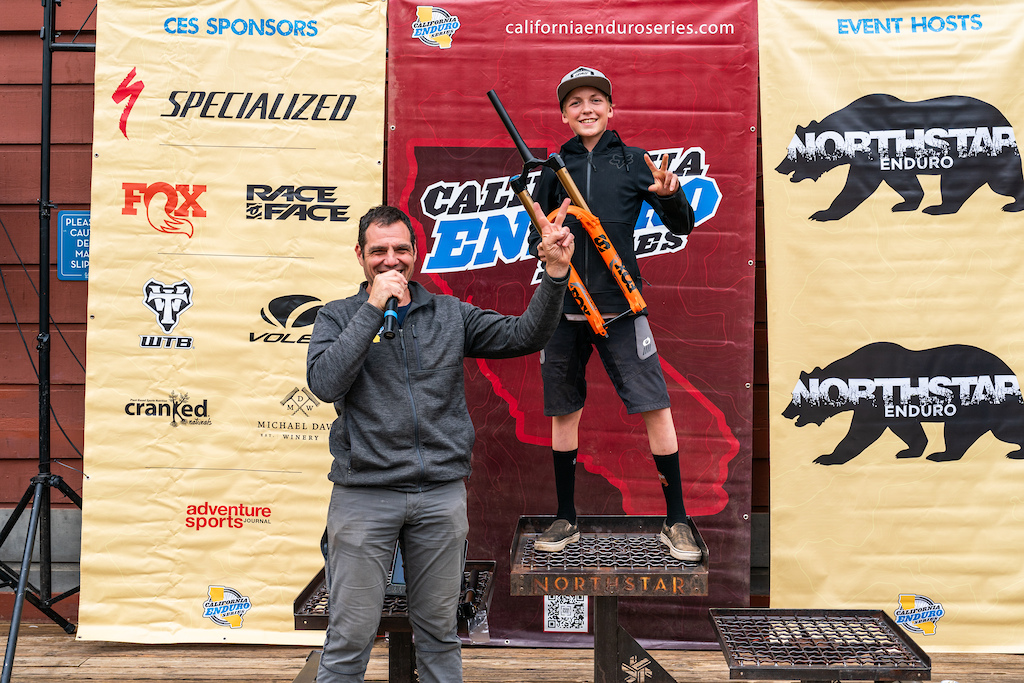 CES co-founder and director Steve Gemelos with the day's FOX fork winner (and Mt Shasta Enduro fork winner!) Augustus Fouch. A FOX 36/38 fork and Transfer seatpost are raffled off at each CES race, thanks to FOX's generous support of the series. Lawrence Lindsey won the FOX Transfer seat post for this event.
---
View results for all categories here. Get current individual standings here, team standings here, and FOX stage wins here.
Up next: Round 5 – China Peak Enduro Saturday, September 2 at China Peak Resort in Lakeshore. Please note the China Peak Enduro is sold out – check our social networks if you're looking for an entry or selling one. Transfers must be completed by Monday, August 28 at midnight.
Huge thanks to CES title sponsor Specialized for again donating a brand new mountain bike to be raffled off this season in support of the series. ENTER for the chance to win either the Specialized Stumpjumper Expert or Stumpjumper EVO Expert – winner's choice. The winning tickets will be pulled at the end of the CES 2023 season on October 31, 2023. Tickets are $5 each, or five for $20 and twelve for $40. You need not be present to win, and the bike can be shipped anywhere. Get tickets here.
And while you're in the CES on-line store, pick up some tickets to win a FOX 36 or 38 Fork, or Transfer Seatpost. Winners are drawn at each race of the season; the first ticket pulled wins the fork, while the second ticket pulled wins the Transfer seatpost. Need not be present to win. Tickets are $5 each, 5 for $20, twelve for $40. Get tickets here.
CES is a for riders, by riders non-profit 501(c)3 organization dedicated to promoting world-class enduro events that everyone from amateur to pro can enjoy, at a geographically diverse range of venues. Full CES schedule at californiaenduroseries.com.
CES is made possible by the generous sponsorship of industry and community businesses. The series is grateful for the continued support of title sponsor Specialized, official suspension sponsor FOX, Race Face, WTB, Voler, Cranked Naturals, Michael David Winery, and Adventure Sports Journal.
If you'd like to get involved and be part of CES' exciting 2023 season, send an email to sponsorship@californiaenduro.com.
Learn more at californiaenduroseries.com.
---
Adventure Sports Journal is proud to be a founding sponsor of the California Enduro Series. Read race reports and other CES articles here.