Latest posts by ASJ Staff
(see all)
Evan Geankoplis, Mammoth Bar Enduro Pro Men Champ.
PRESS RELEASE: California Enduro Series presented by Specialized
The California Enduro Series (CES) presented by Specialized returned to the Sierra Nevada foothills this past weekend (June 4) for its second round of the 2022 season: the Mammoth Bar Enduro presented by The Hub and TBF Racing.
The race course featured the physically demanding trails at Mammoth Bar OHV park and adjacent Auburn State Recreation Area (ASRA) with tracks that ran the gamut from fast and flowy to rocky and technical.
Four timed stages totaling five miles of tight turns, steep ruts, and rowdy chunder kept riders on their game, while 11 miles of transfer for 3,100 feet of climbing demanded excellent fitness.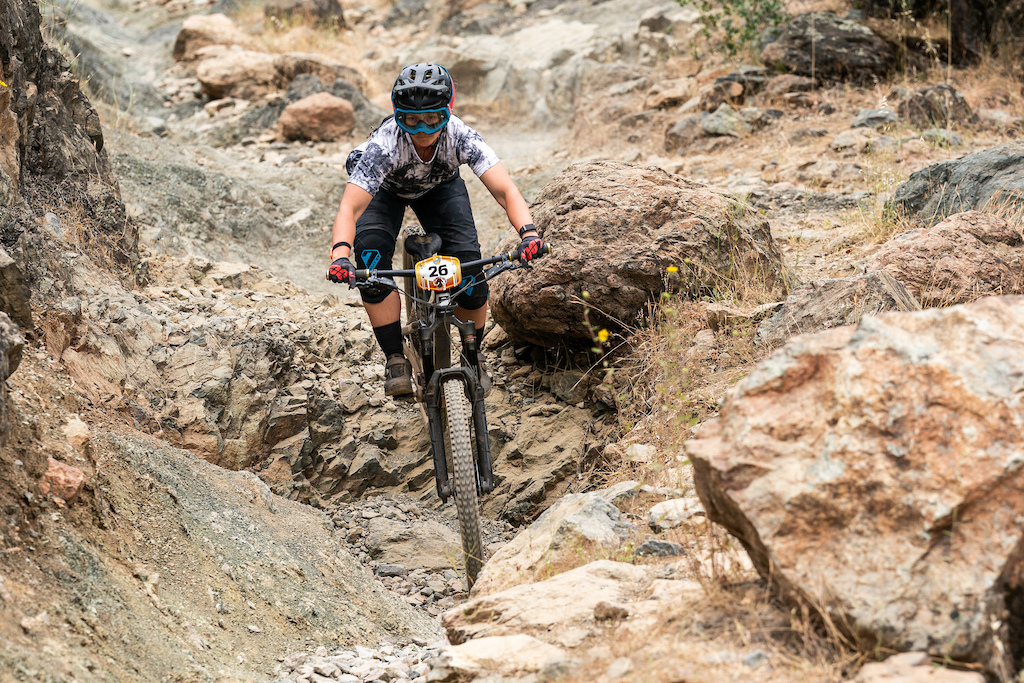 Janea Perry, Mammoth Bar Enduro Pro Women Champ.
Friday: Practice and Packet Pick-Up
Sunny Friday practice introduced racers to the loose, dry, and dusty course conditions. Most utilized shuttles in order to keep legs fresh for race day, and wrapped practice with time to spare for lunch in town before packet pick up at The Hub in Roseville.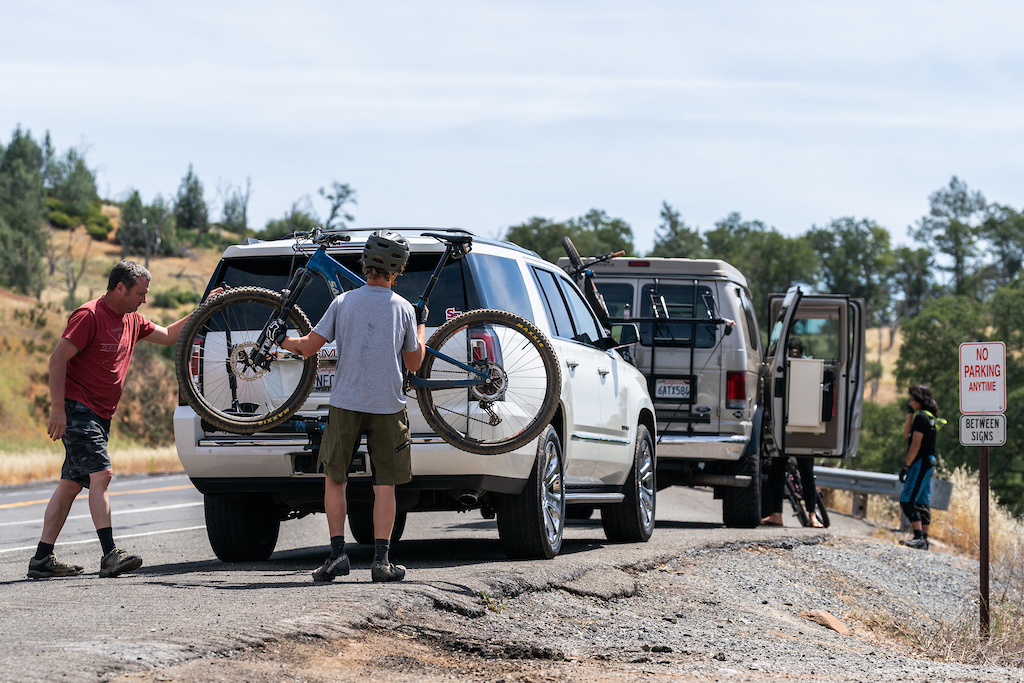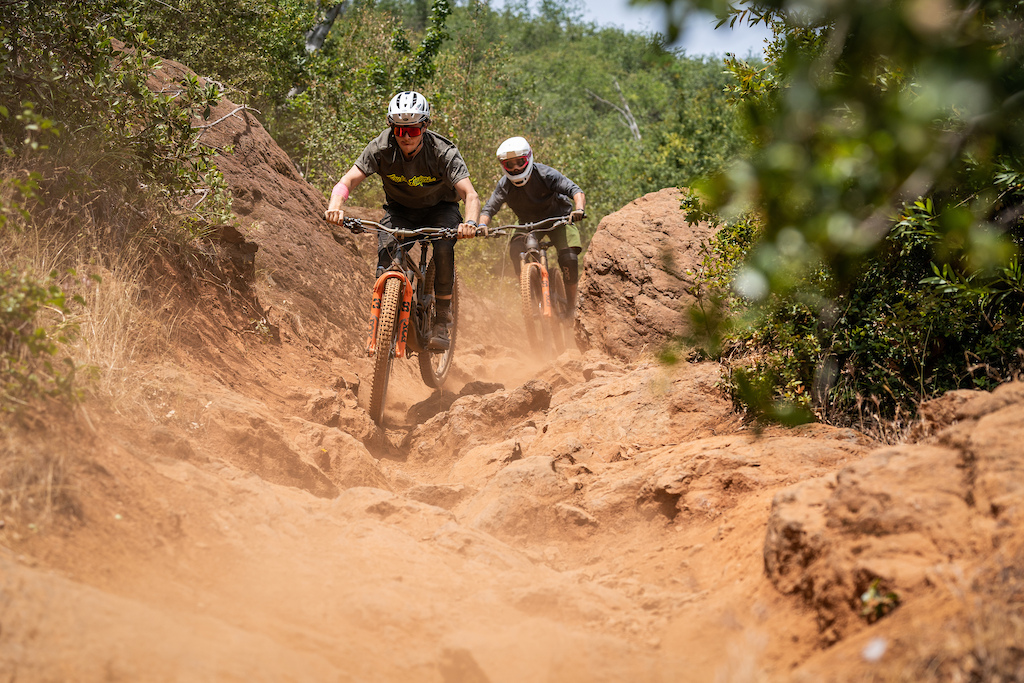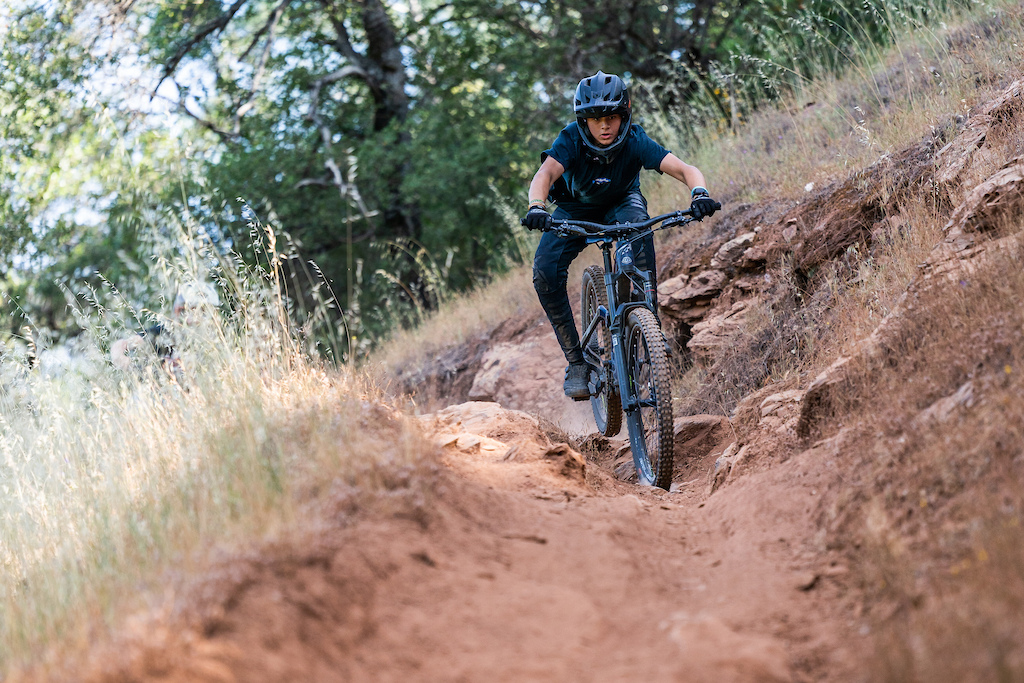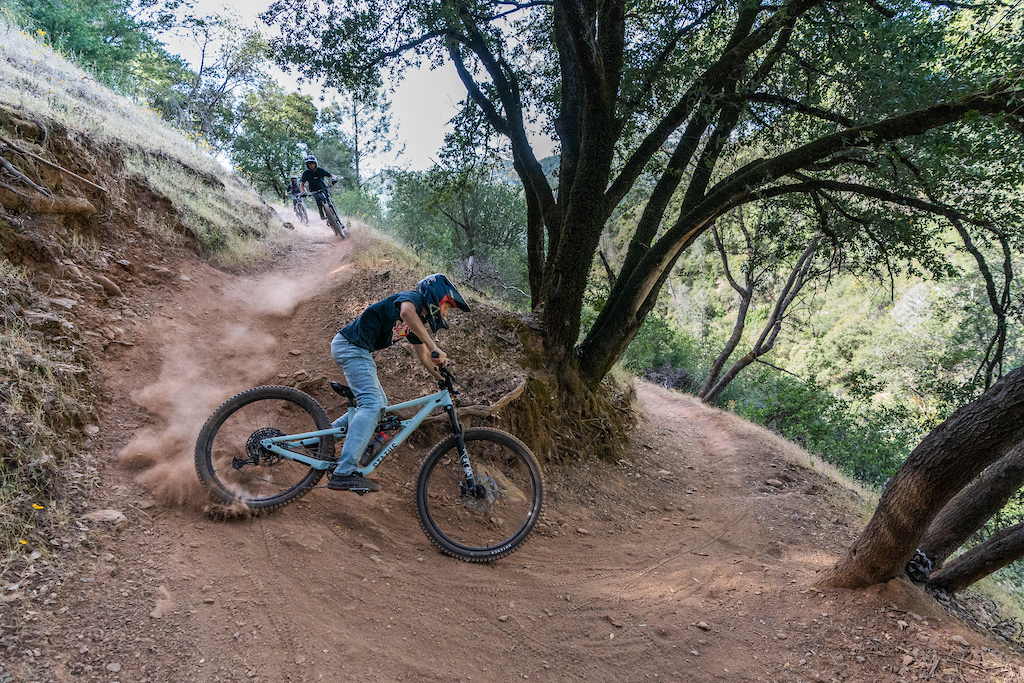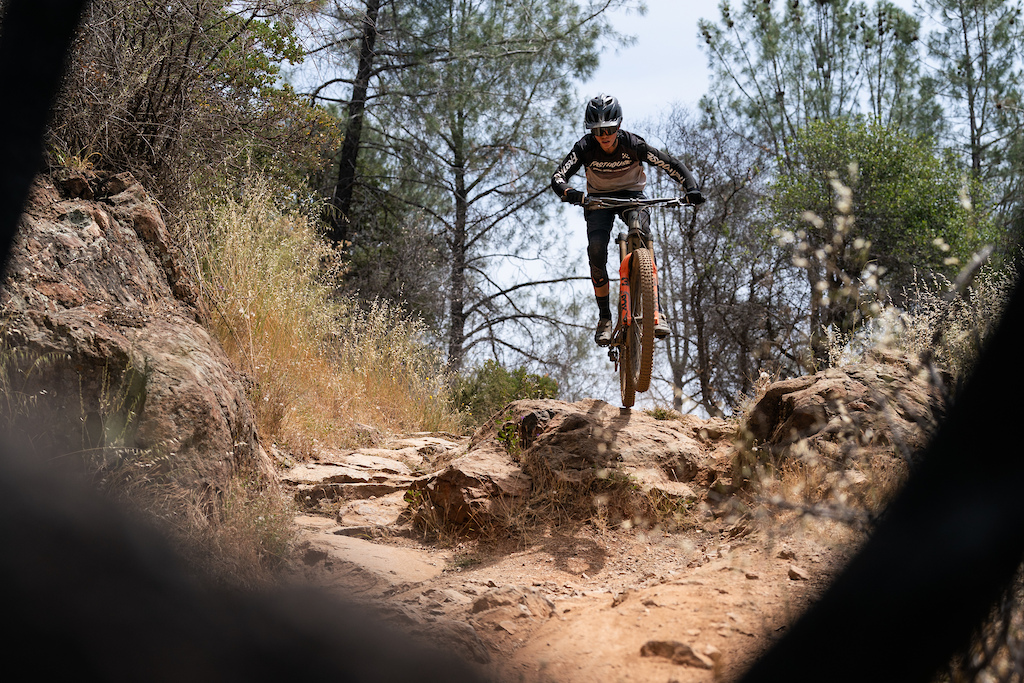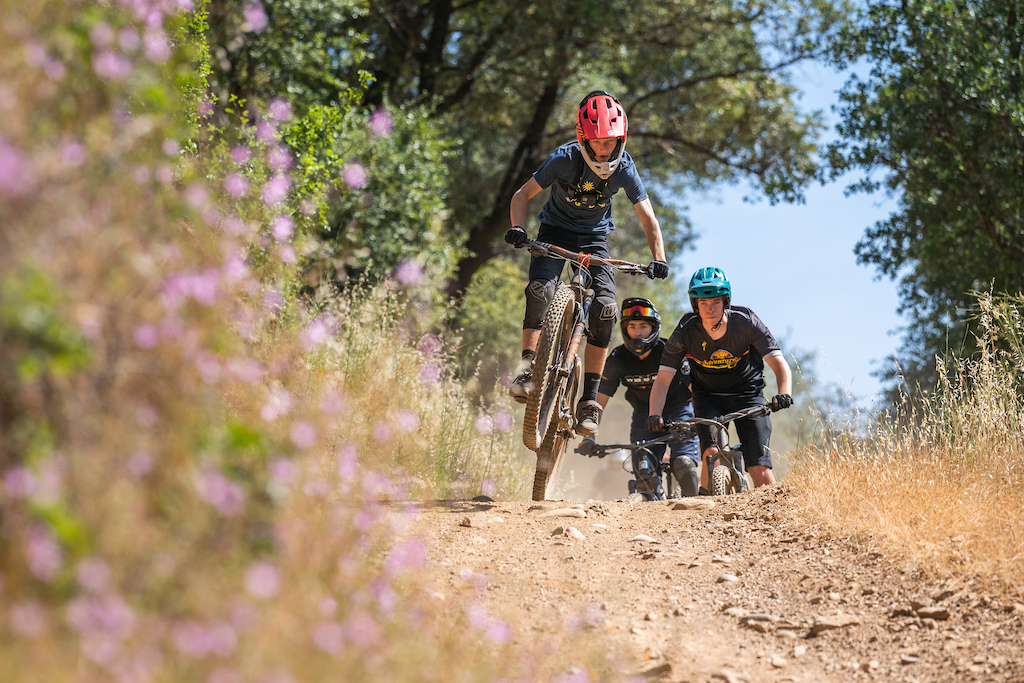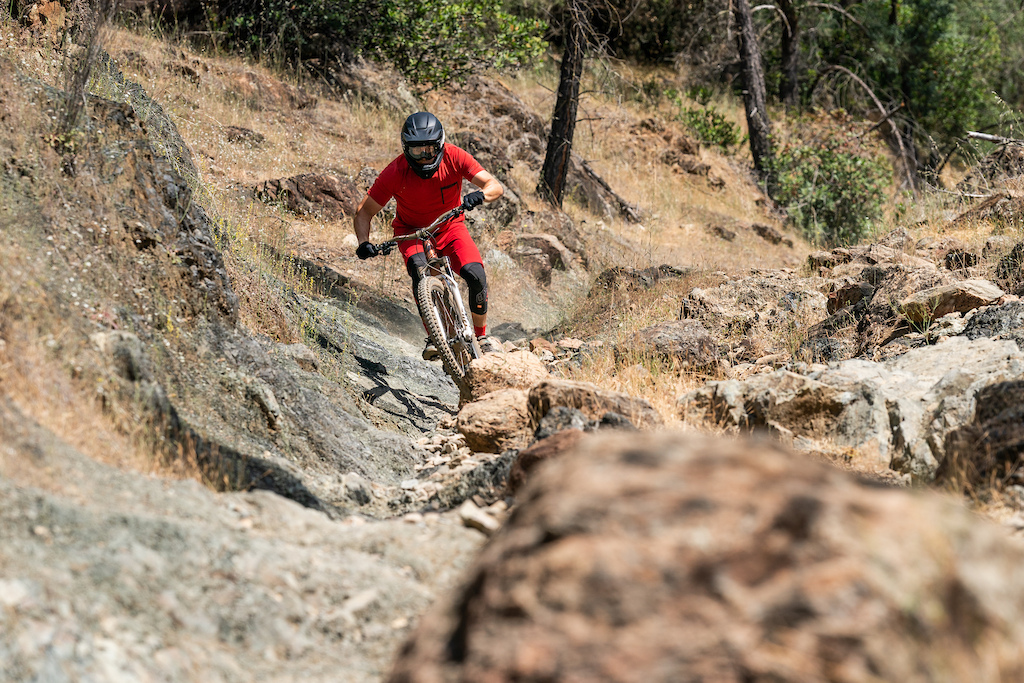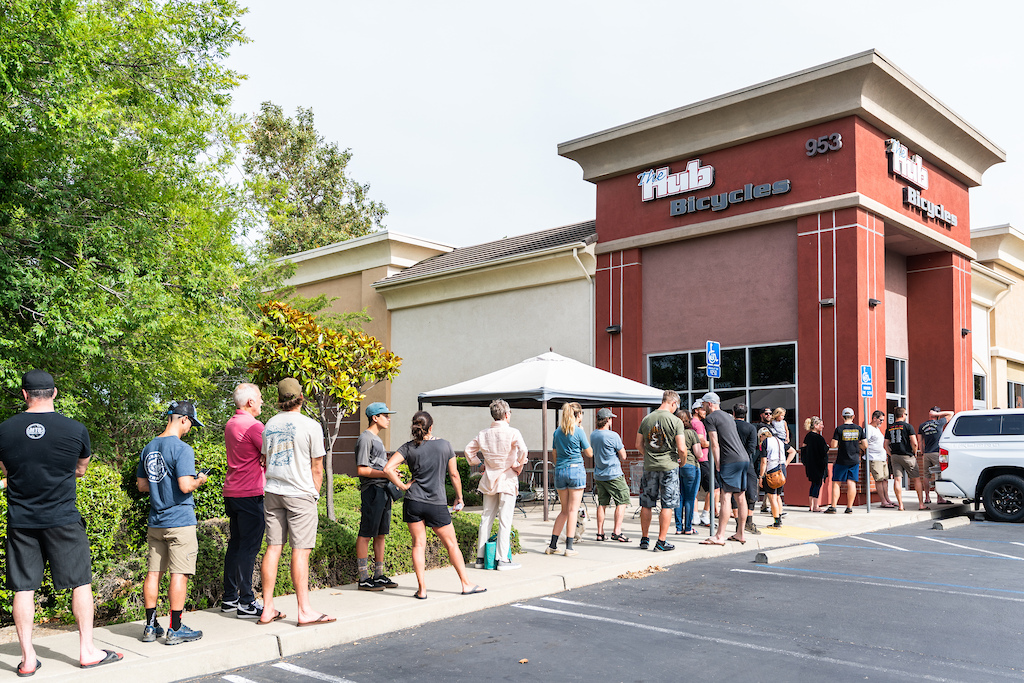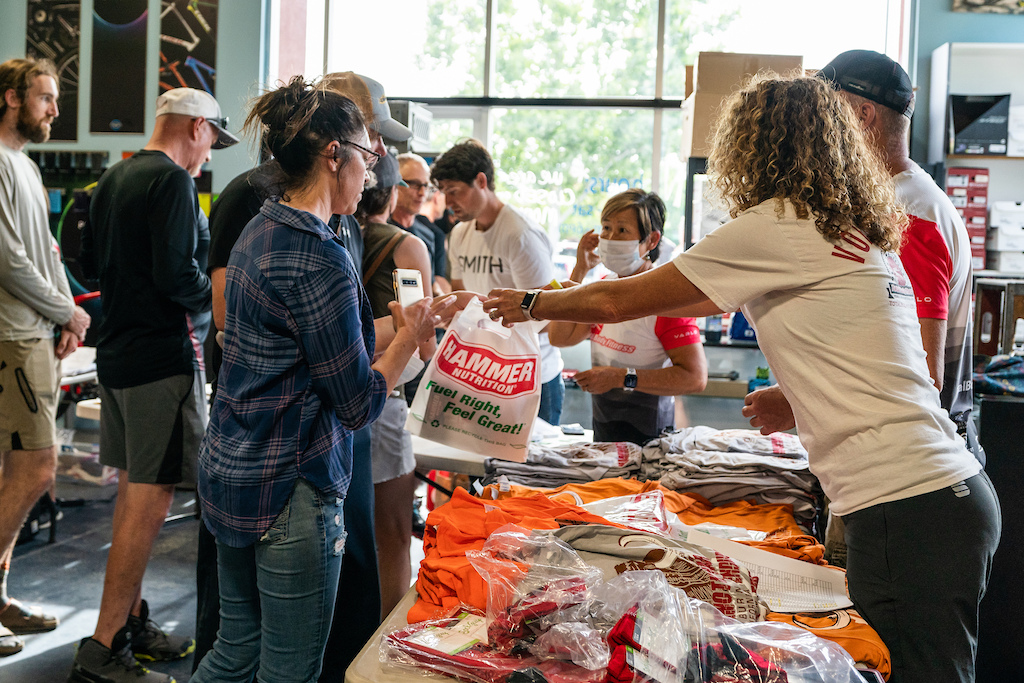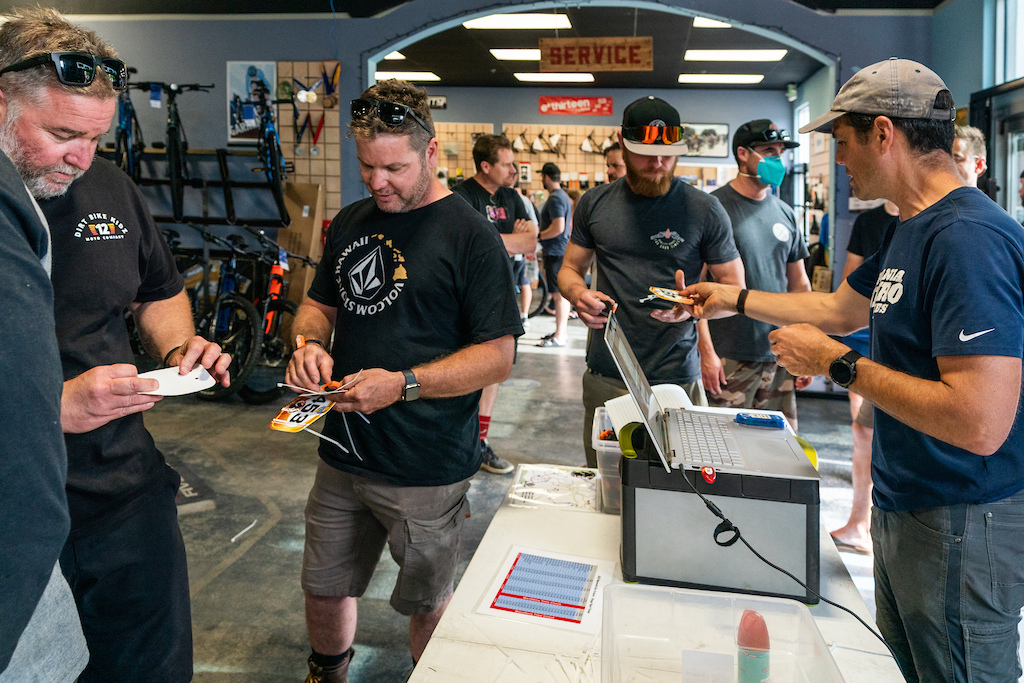 Saturday: Race and Post-Race Festivities
Mother Nature graced riders with race day cloud cover which made the pedal transfers more bearable than seasons past.
All categories raced the four stages consecutively, with eMTB (Open and Sport) hitting the course first, followed by Beginner, Sport, Expert and Pro in that order.
Stage 1 ran on Grizzly — a recently re-opened area favorite; new to this season's course — and was designated as this event's FOX Queen Stage, in which the racer from each category with the fastest time gets bonus points toward their overall ranking. Fast and treacherous, Grizzly challenged racers with steep switchbacks and rock gardens, along with sublime descents on flowing ribbons of singletrack.
Stage 2 took place on Fuel Break / Culvert Trail, and featured 1.4 miles of fast flowy hardpack with a number of technical drops and rocky sections.
Stage 3 ran on Stonewall / Rocky, 1 mile of extremely loose terrain with sharp off-camber corners, uphill sprints, and a high-speed rock garden section to the finish.
Stage 4 was comprised of Castle Rock / Eastside / River Bar trails, and delivered 1.9 miles of high speed fun, including steep hairpin corners and a tricky rock garden.
Back at the venue, racers were treated to a massive BBQ feast along with a pint of local craft beer while awaiting results and the awards ceremony. A refreshing dip in the river topped off another amazing day on the bike with good friends. Happy, tired, dirty faces = a day well done. Cheers to all who came out to race!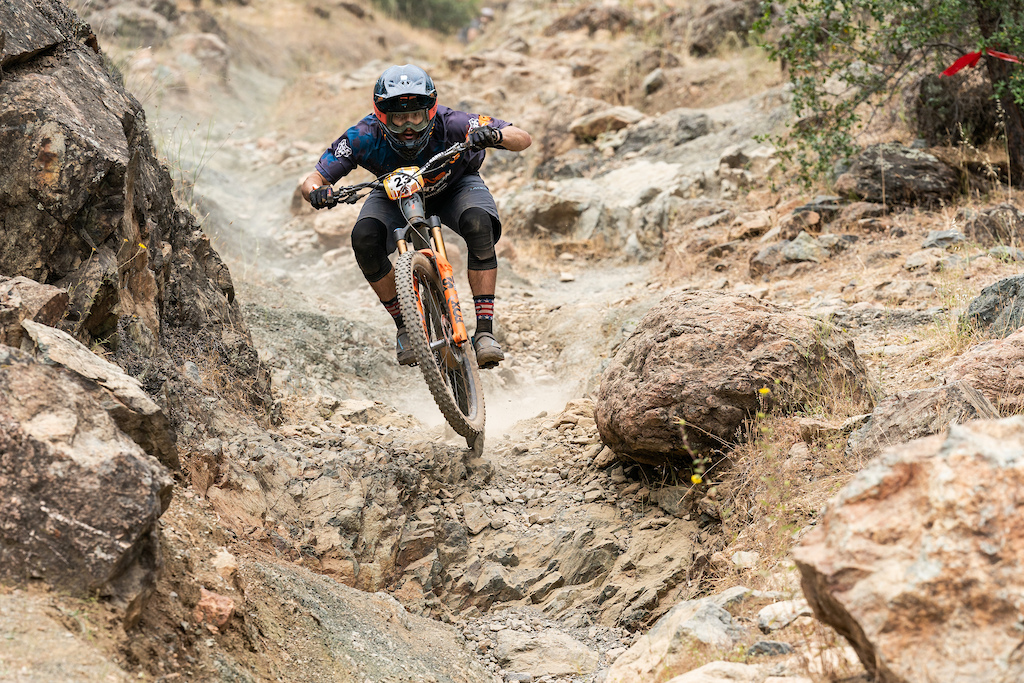 Marco Osborne, Pro Men 2nd place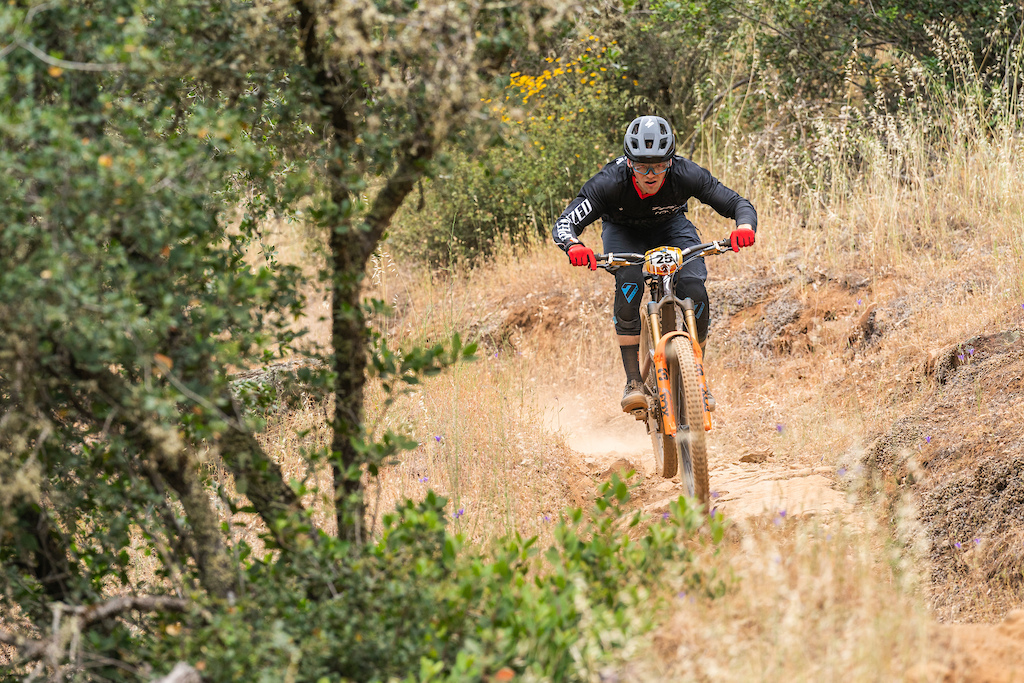 Jake Keller, Pro Men 3rd place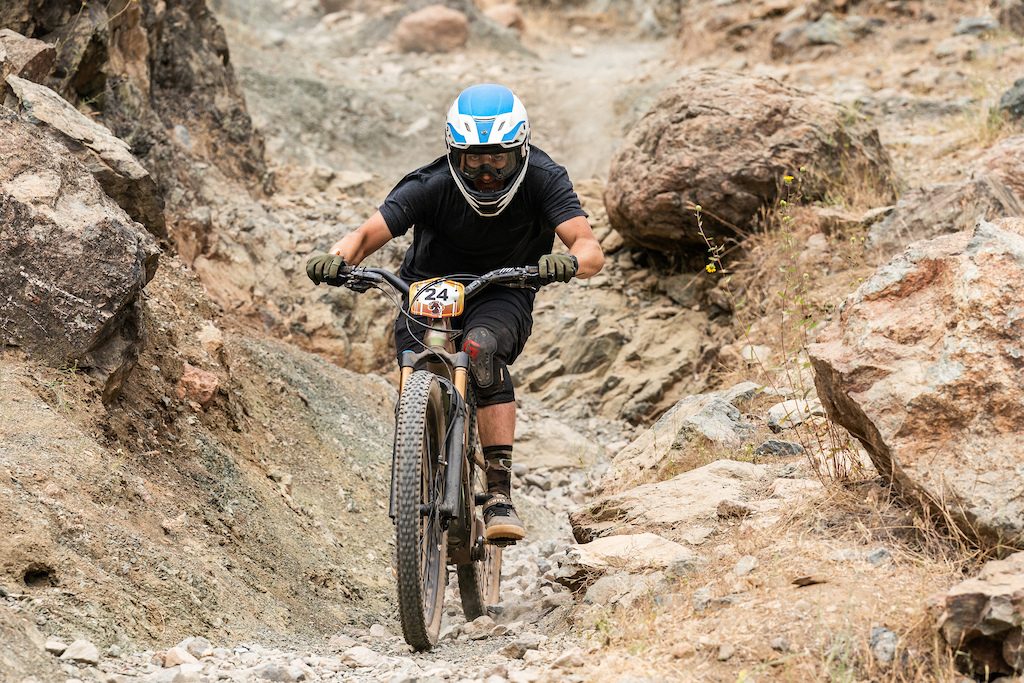 Duncan Nason, Pro Men 4th place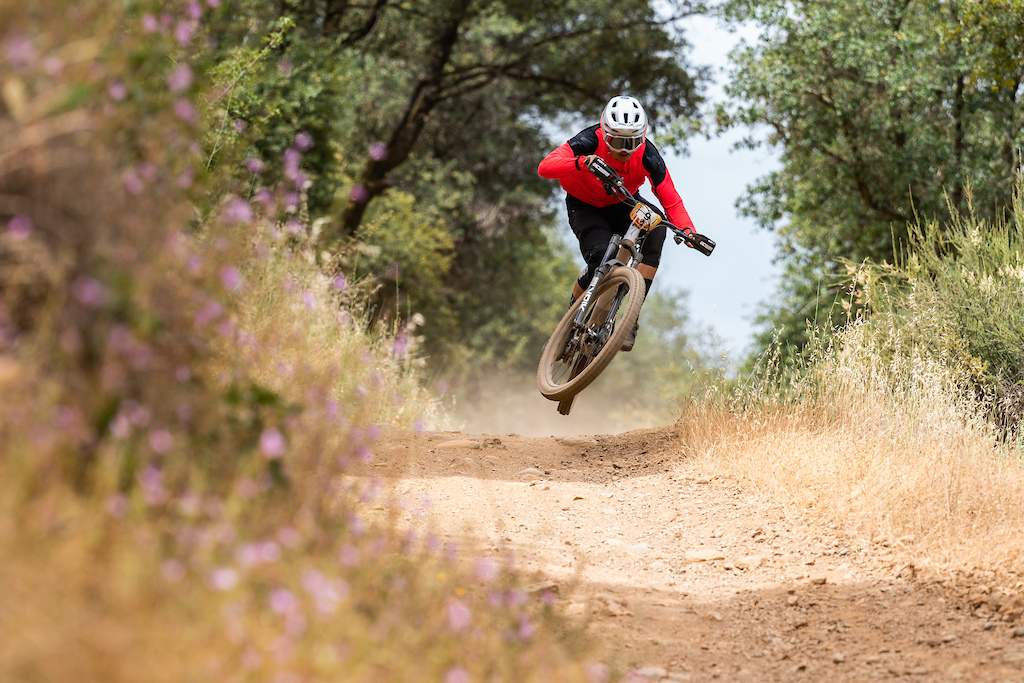 Nick DiNapoli, Pro Men 5th place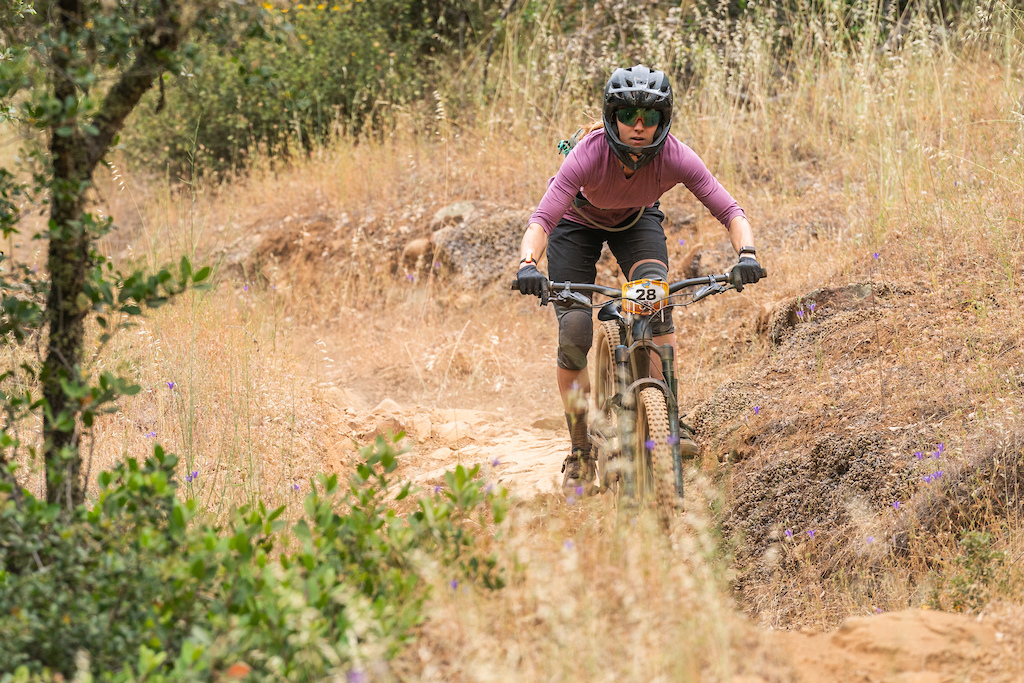 Carina Claassen, Pro Women 2nd place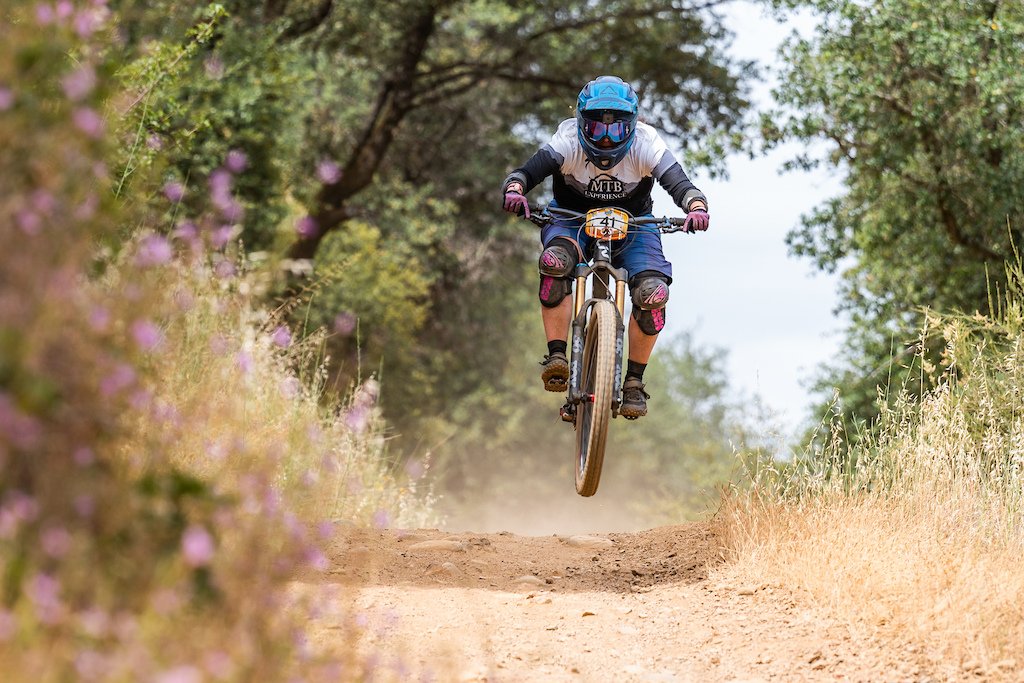 Heidi Kanayan, Pro Women 3rd place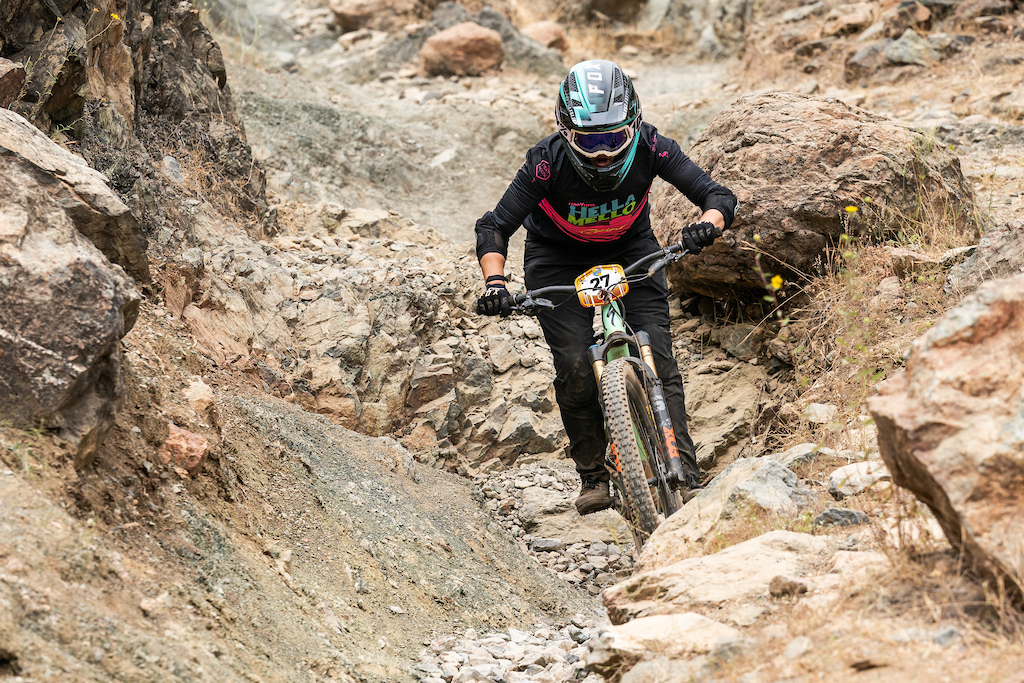 Haley King, Pro Women 4th place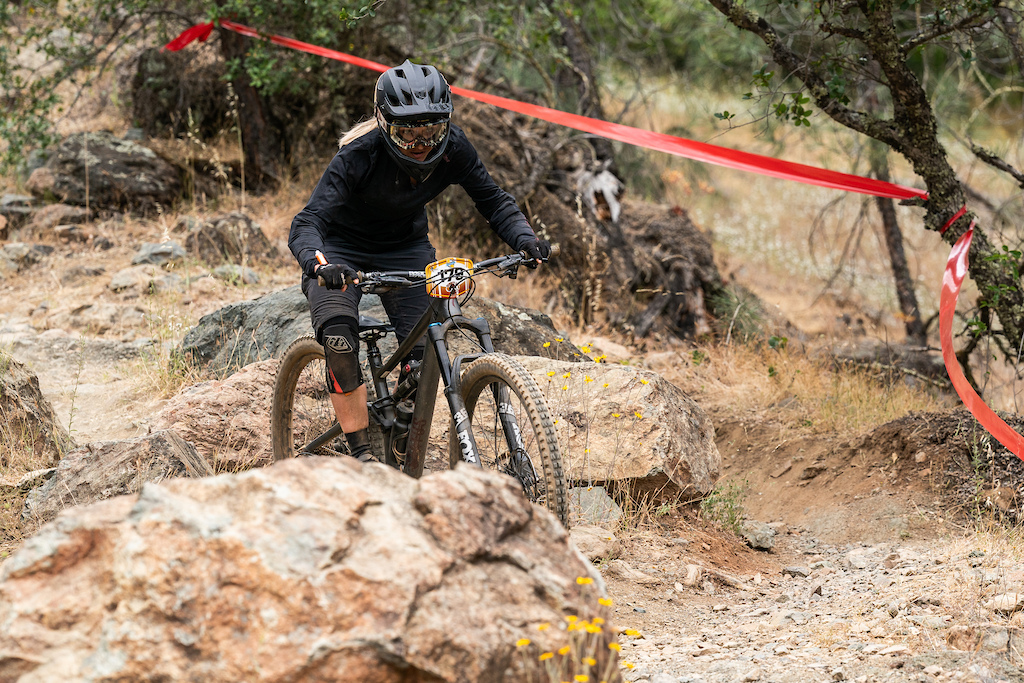 Ashley Kennedy, Pro Women 5th place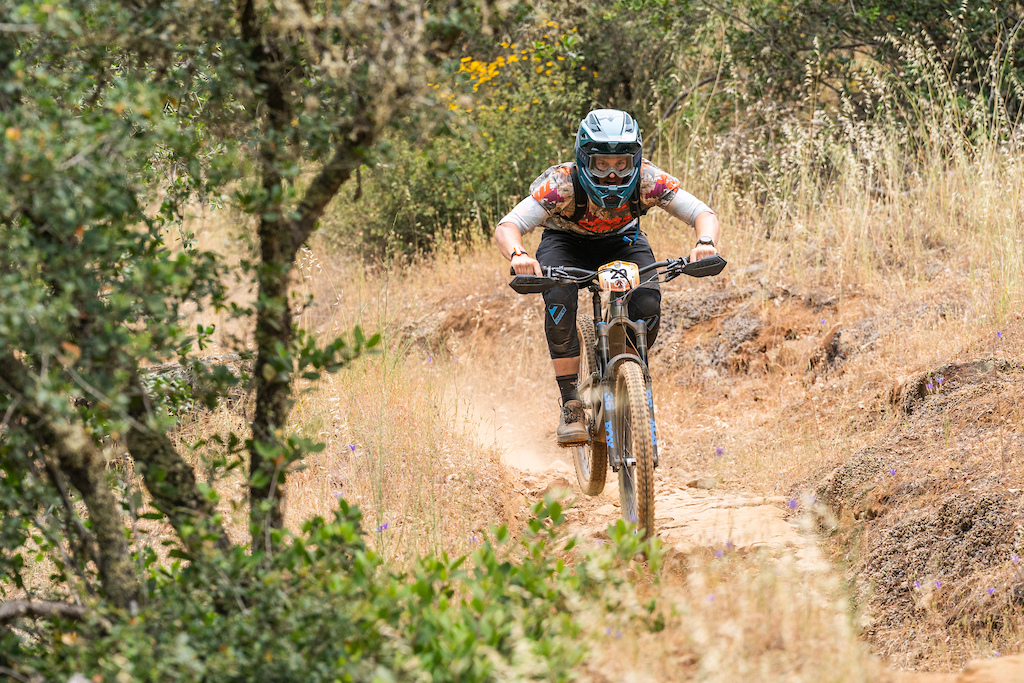 Jake Gallardo, Junior Pro Men U21 Champ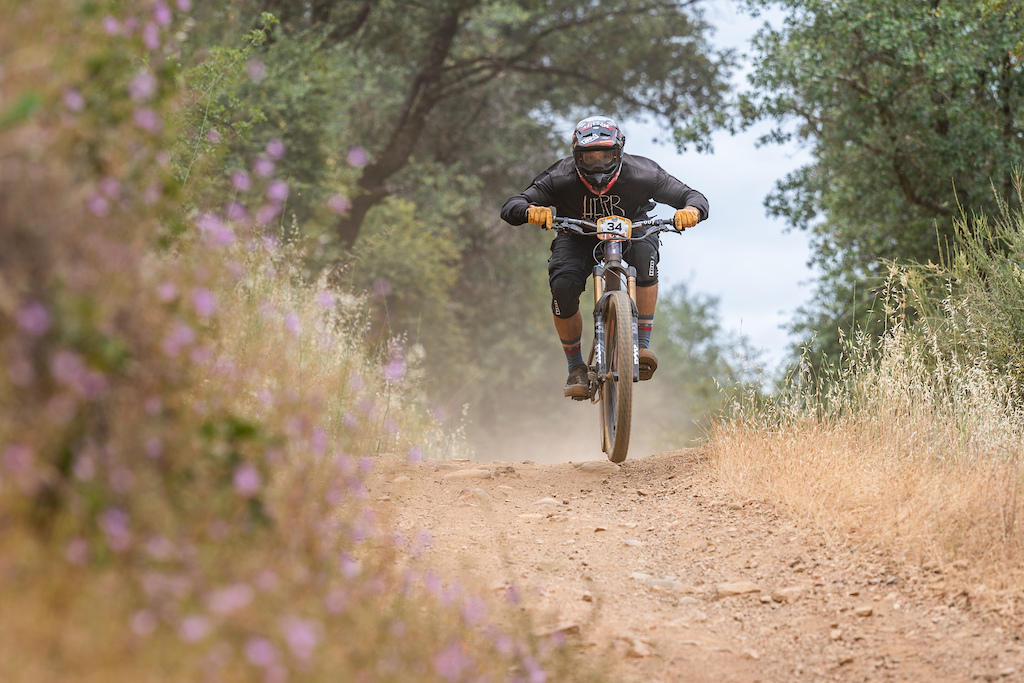 Jon Reed, Master Pro Men 40+ Champ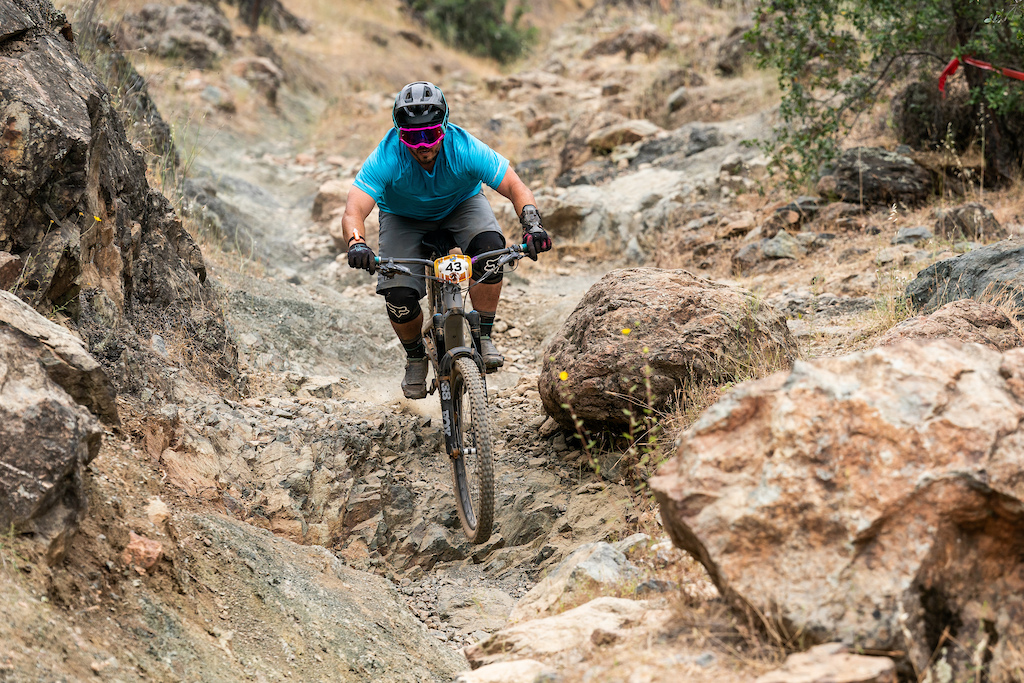 Jason Raymond, Open eMTB Men Champ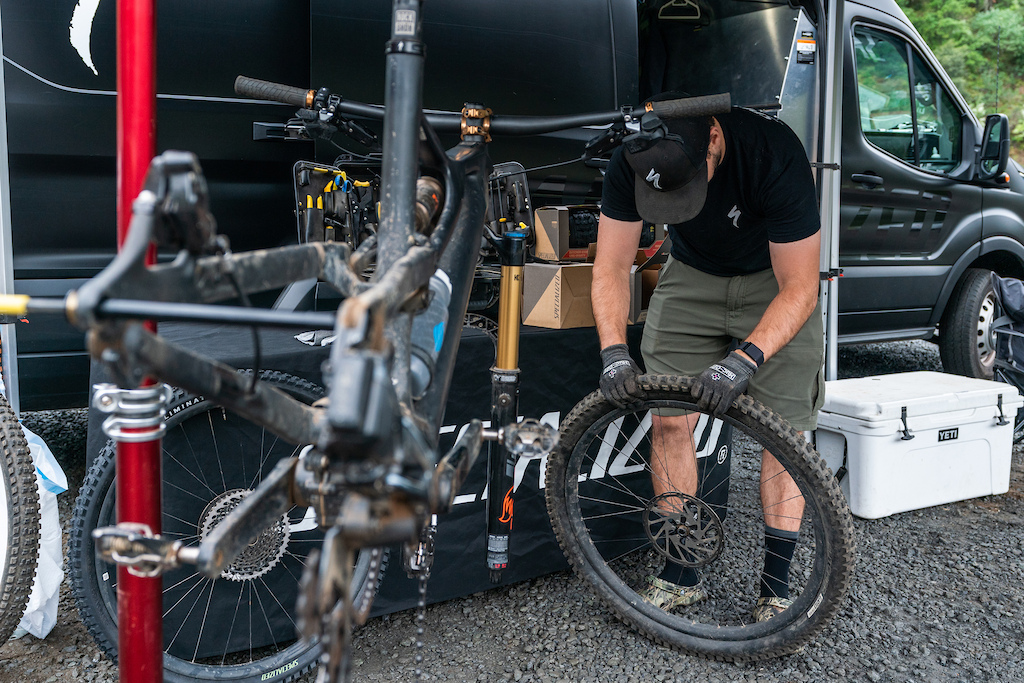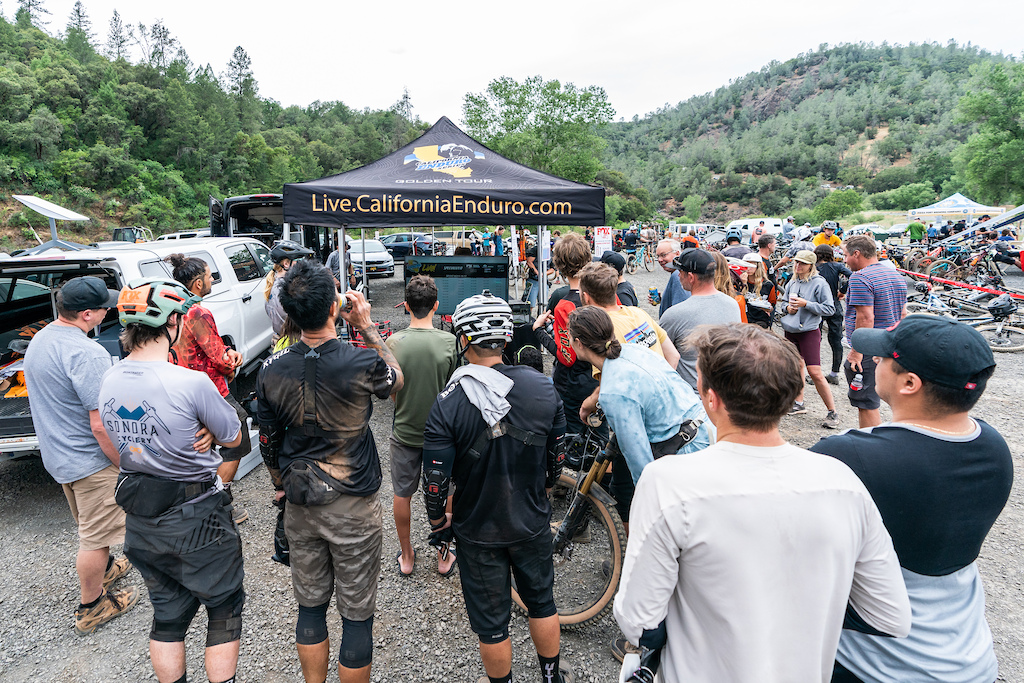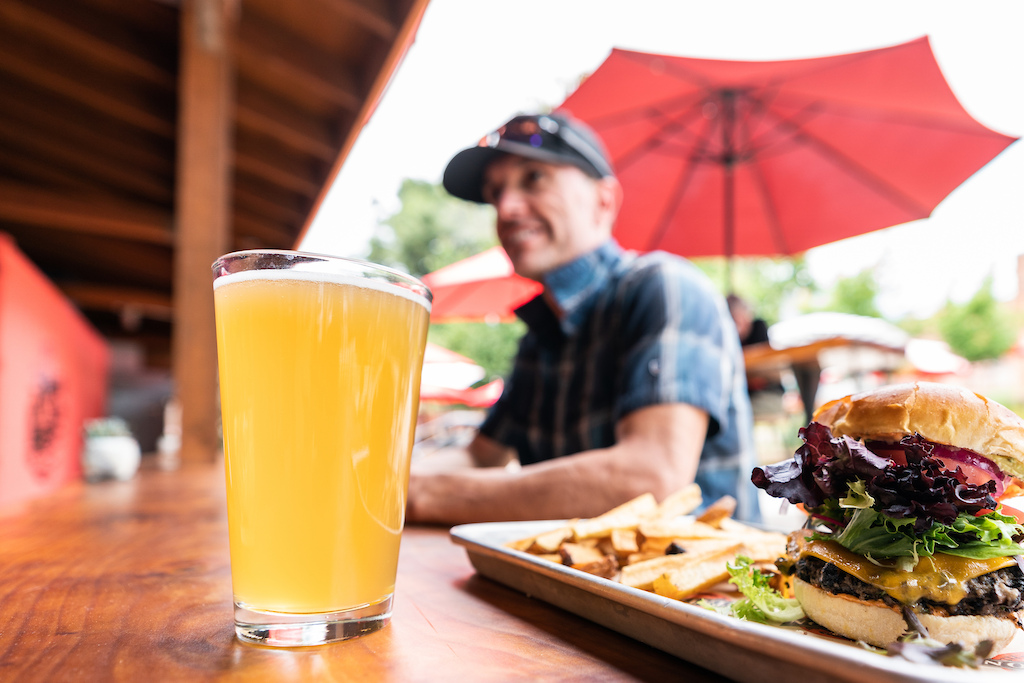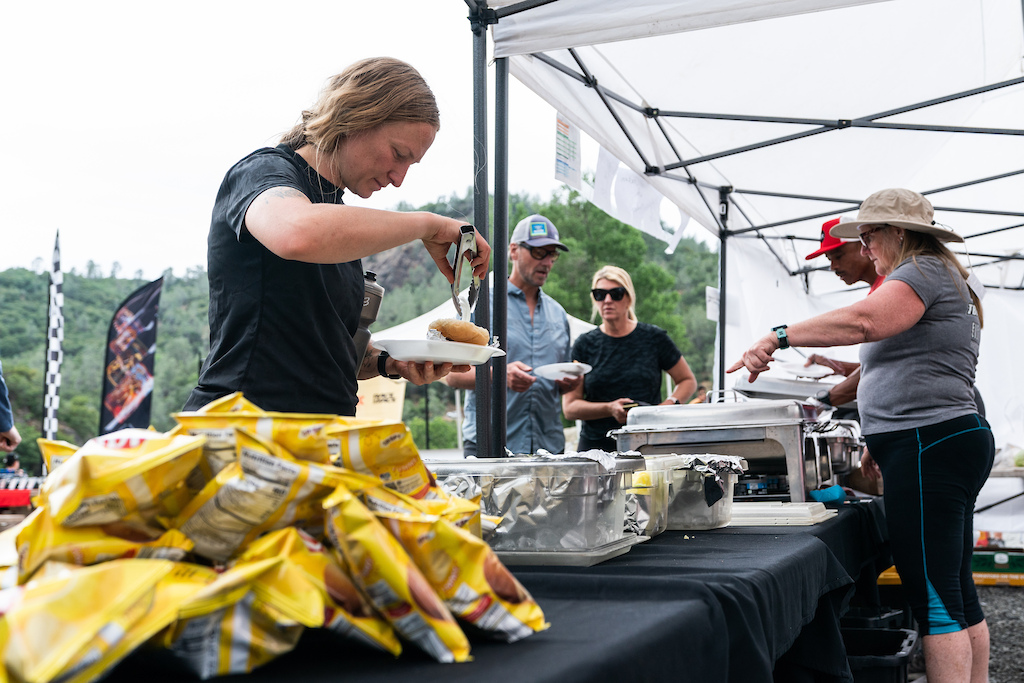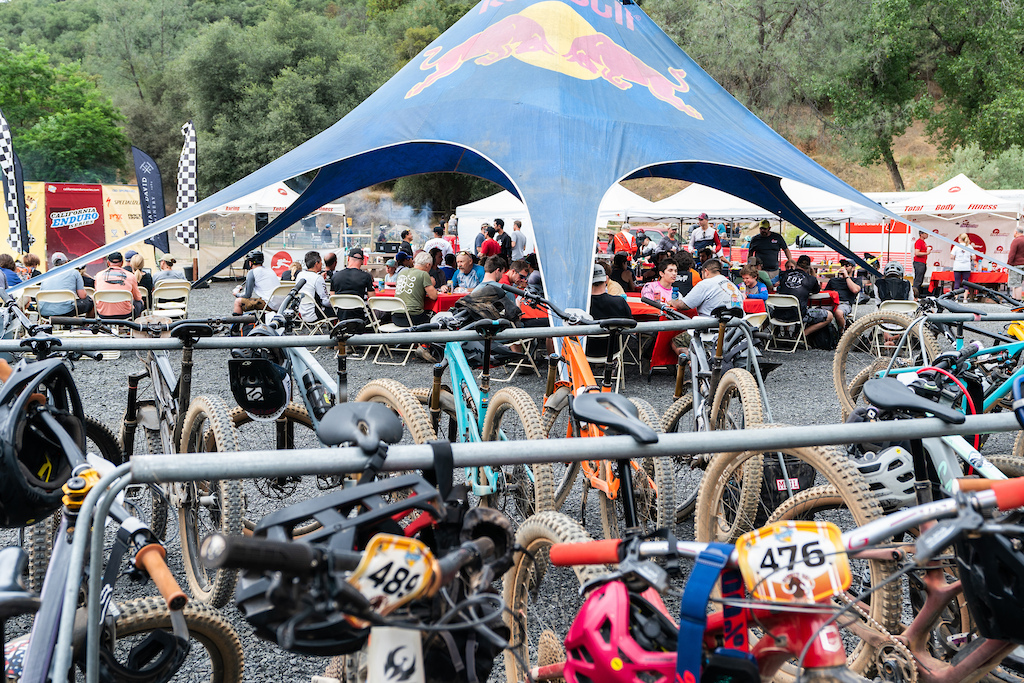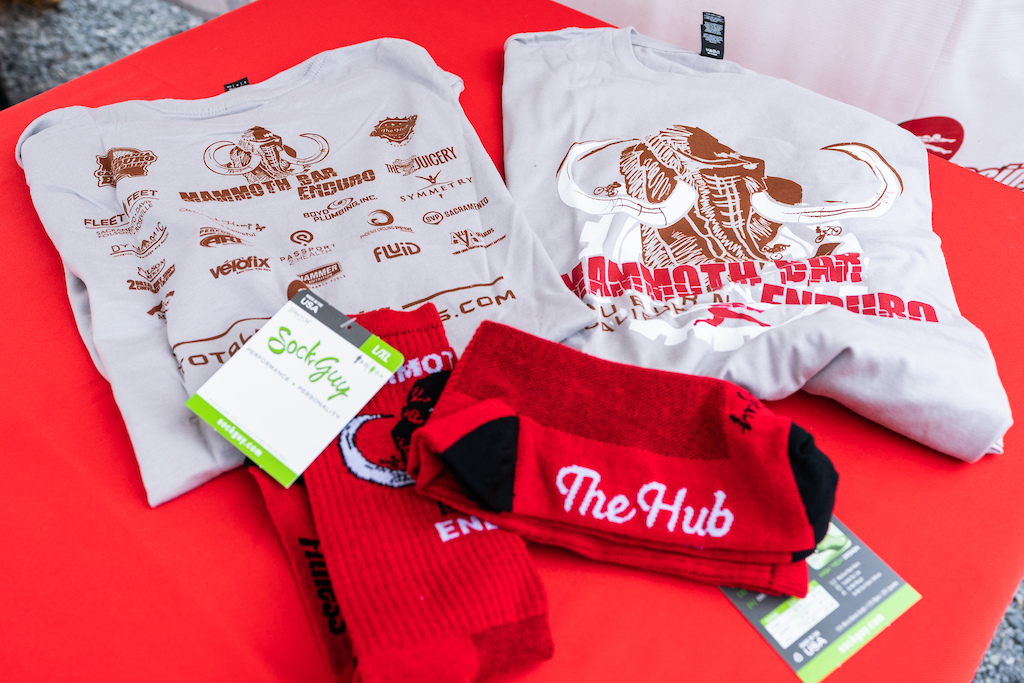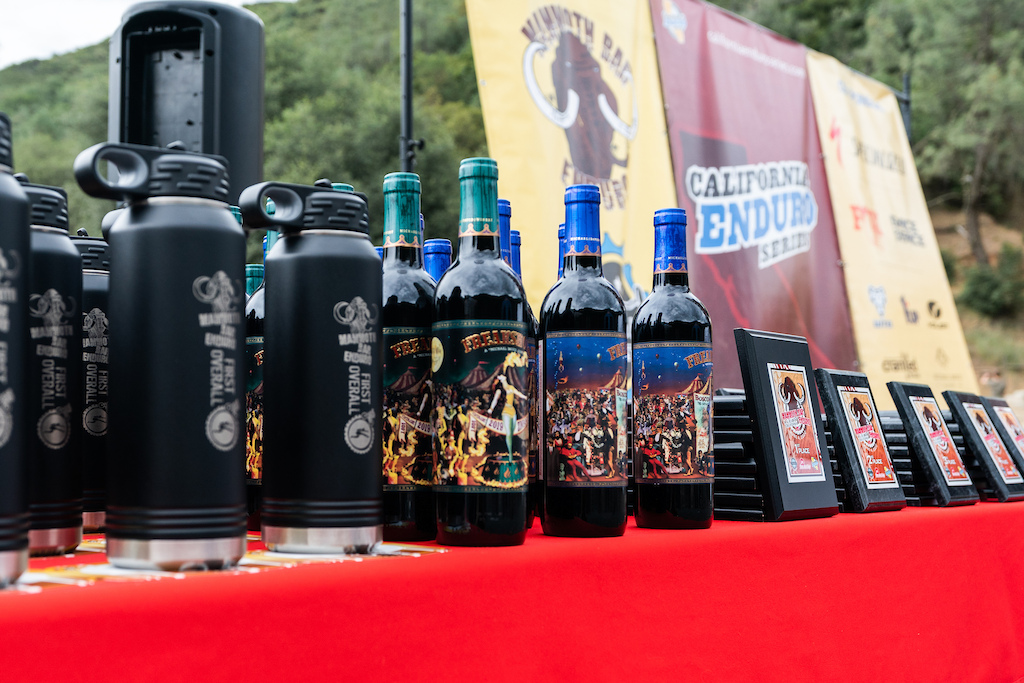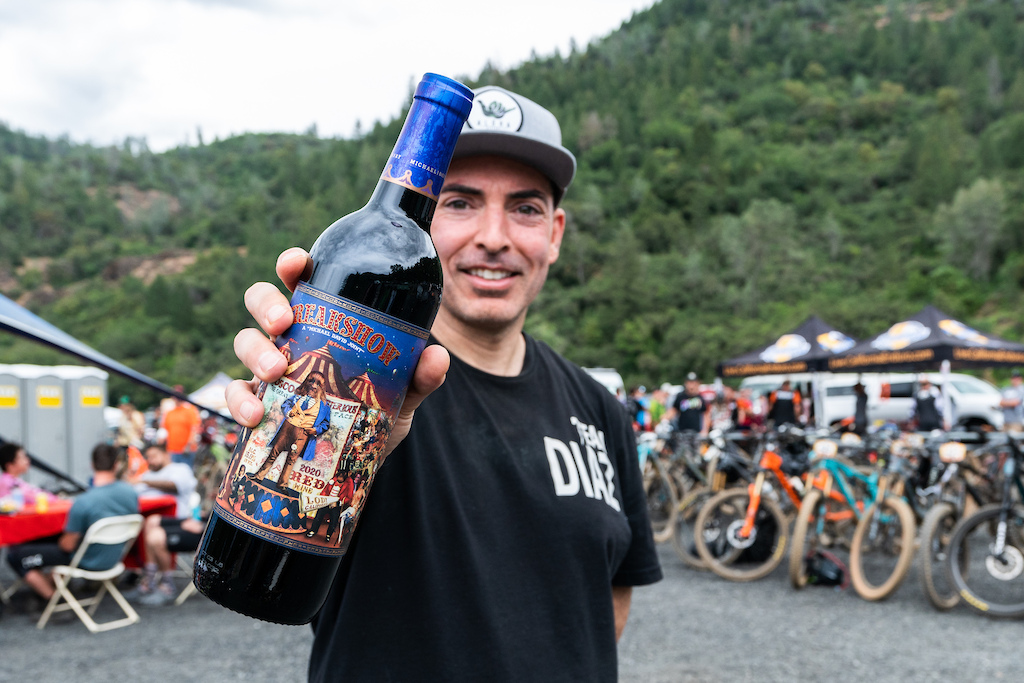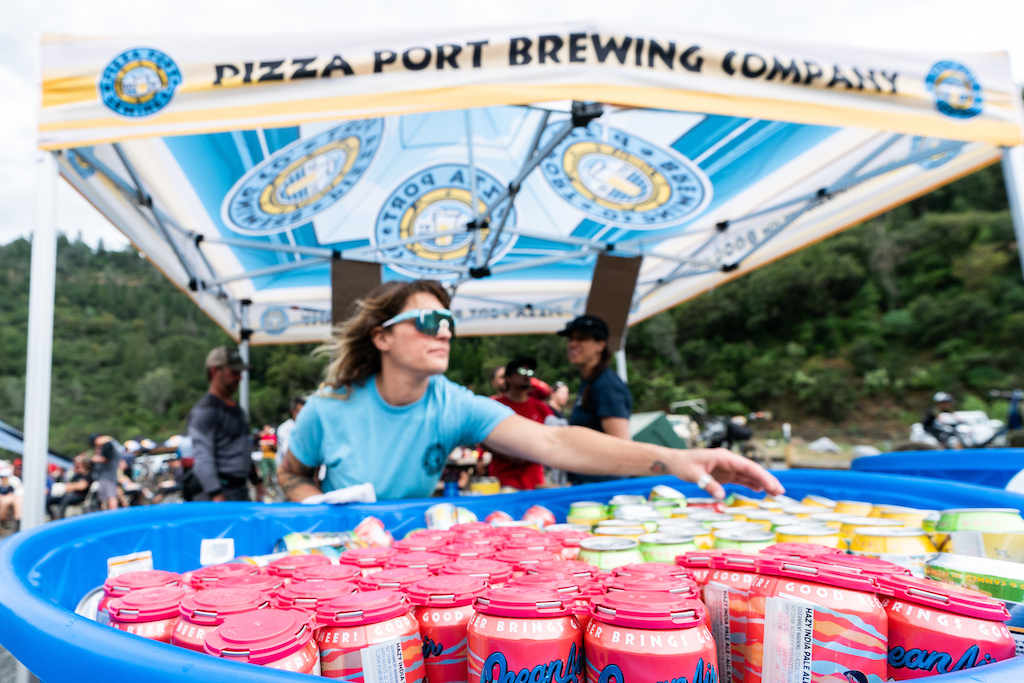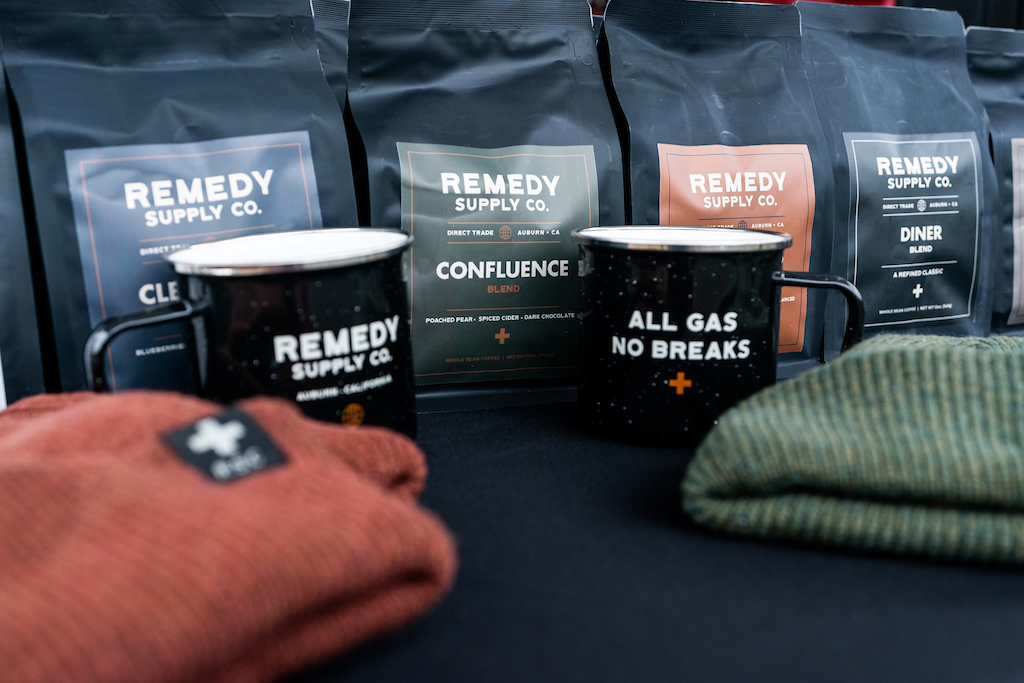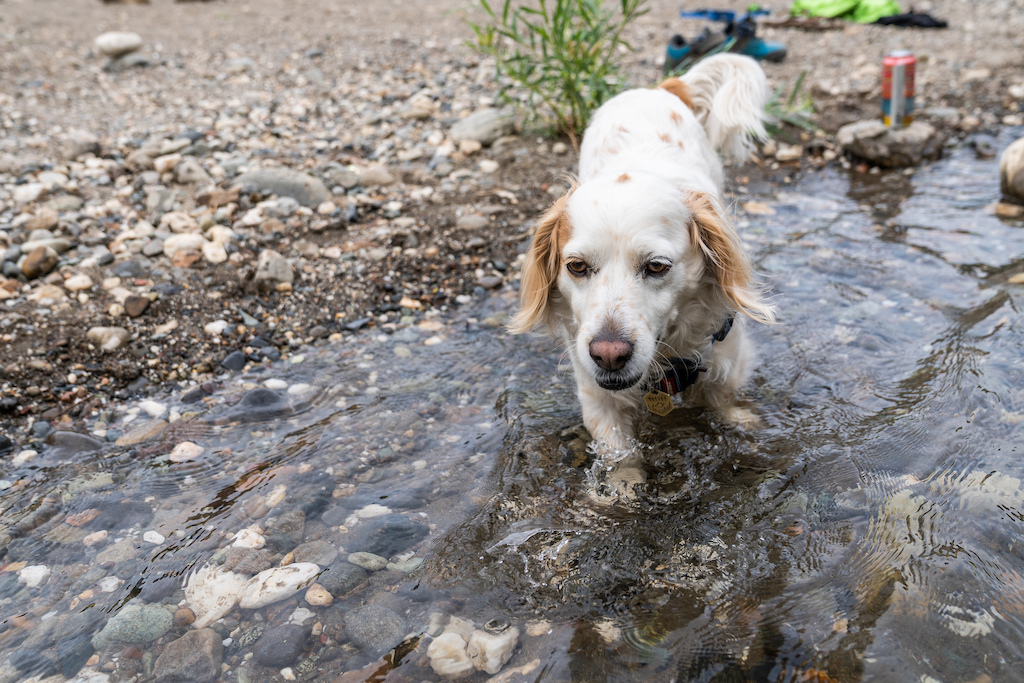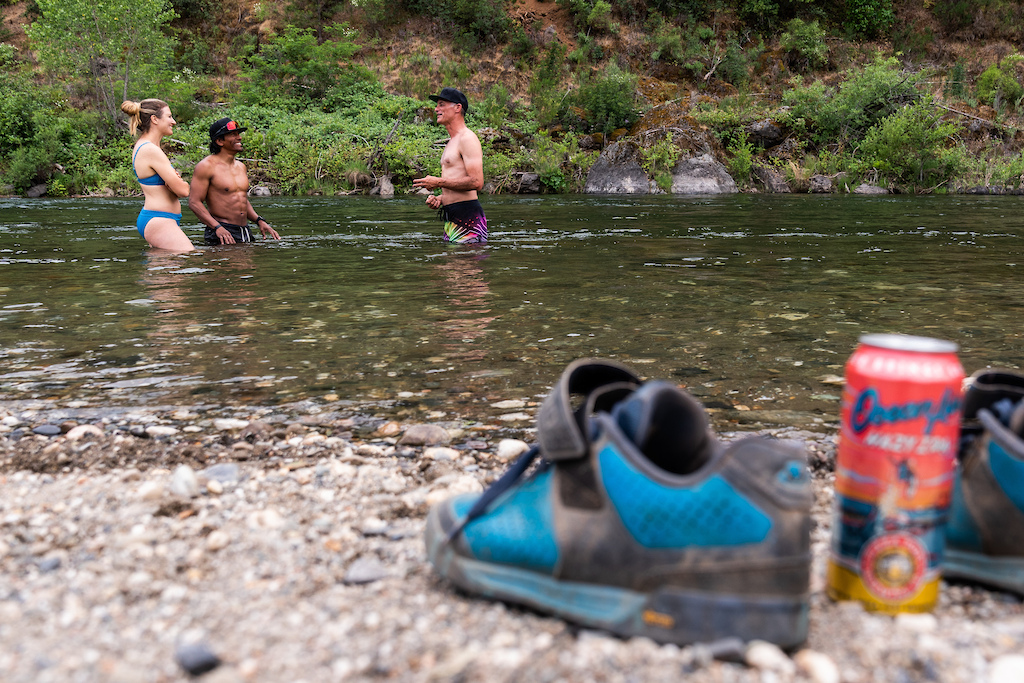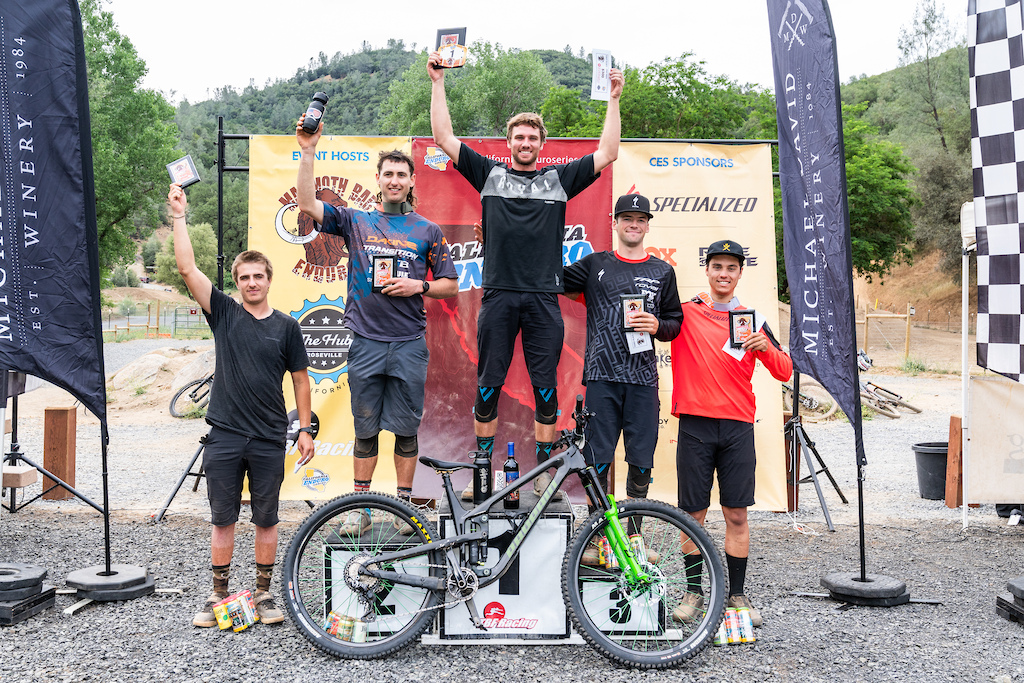 Pro Men Podium: 1st Evan Geankoplis, 2nd Evan Marco Osborne, 3rd Jake Keller, 4th Duncan Nason, 5th Nick DiNapoli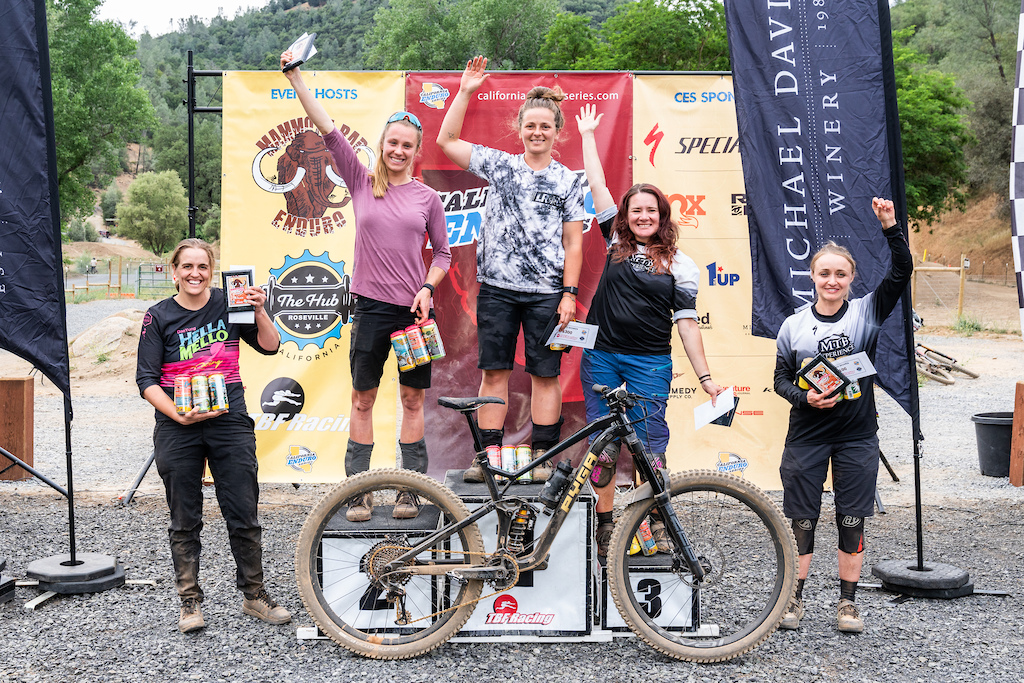 Pro Women Podium: 1st Janea Perry, 2nd Carina Claassen, 3rd Heidi Kanayan, 4th Haley King, 5th Ashley Kennedy
View results and podium shots for all categories here. Get current individual standings here, team standings here, and FOX stage wins here.
Up next: Round 3 – China Peak Enduro on Saturday, June 25 at China Peak Mountain Resort in Lakeshore. Big mountain action, here we come! Please note the China Peak Enduro is sold out — check our social networks if you're looking for an entry or selling one. Transfers must be completed by June 19, 2022 at midnight.
Huge thanks to CES title sponsor Specialized for again donating a brand new mountain bike to be raffled off this season in support of the series. ENTER for the chance to win either the Specialized Stumpjumper Expert or Stumpjumper EVO Expert – winner's choice. The winning tickets will be pulled at the end of the CES 2022 season on October 31, 2022. Tickets are $5 each, or five for $20 and twelve for $40. You need not be present to win, and the bike can be shipped anywhere. Get tickets here.
And while you're in the CES on-line store, pick up some tickets to win a FOX 36/38 fork, FOX Transfer seatpost, and/or a 1UP USA Recon 5 bike rack (or any other 1UP USA bike rack of equal value). $5 each, 5 for $20, twelve for $40.
CES is a for riders, by riders non-profit 501(c)3 organization dedicated to promoting world-class enduro events that everyone from amateur to pro can enjoy, at a geographically diverse range of venues. Full CES schedule at californiaenduroseries.com.
CES is made possible by the generous sponsorship of industry and community businesses. The series is grateful for the continued support of title sponsor Specialized, official suspension sponsor FOX, Race Face, WTB, Voler, Cranked Naturals, Michael David Winery, and Adventure Sports Journal. Plus a big welcome to new sponsors Remedy Supply Co, 1UP USA and Kuat Racks!
If you'd like to get involved and be part of CES' exciting 2022 season, send an email to sponsorship@californiaenduro.com.
Learn more at californiaenduroseries.com.