Latest posts by ASJ Staff
(see all)
Ensenada Bike Fest Enduro
PRESS RELEASE: California Enduro Series presented by Specialized
Photos by Aldo Linares • Words by Michele Lamelin with Essence Florie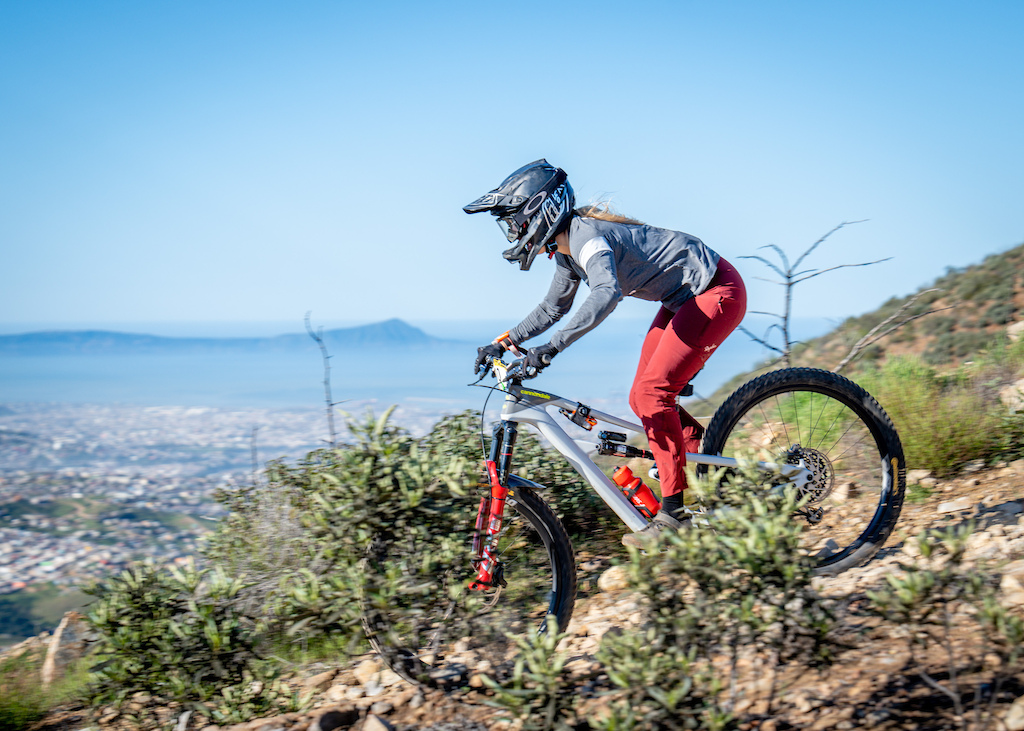 The California Enduro Series headed just south of the border to kick off the 2023 season in Baja California with the Ensenada Bike Fest Enduro on March 18. The race was part of the Ensenada Bike Fest, a celebration of all things bike presented by Relampago Events Group.
The venue's laid-back coastal oasis vibe combined with the enduro's raw, rowdy course to deliver a sweet 'n spicy adventure for racers and their friends and families.
The event's "base camp" Horsepower Ranch, located just outside of Ensenada in Mexico, served up top notch hospitality and all the amenities (including a refreshing pool) for a stellar stay. The race itself took place seven miles away at nearby Rancho La Rinconada, where trails were built especially for the event.
Erik Szayna (6) snatched the top step of the Pro Men's podium, while Kera Linn (10) took first place for Pro Women. The Junior Pro Men U21 champ was Diego Osuna (13); Master Pro Men 40+ Mark Jeffrey (14) and Open eMTB Men Parker Brian (18 ).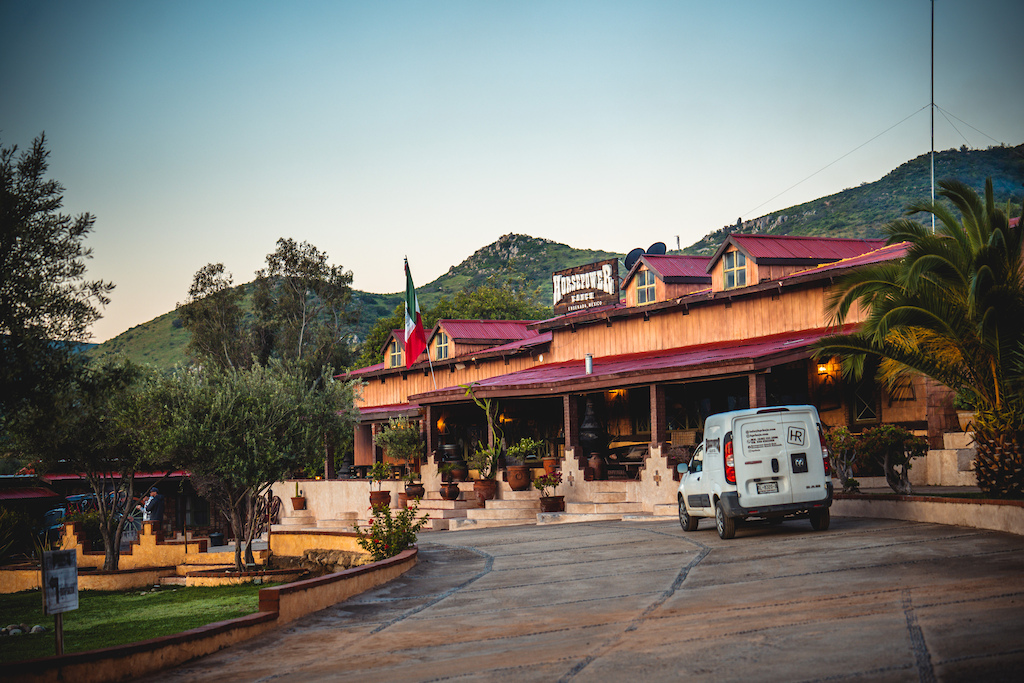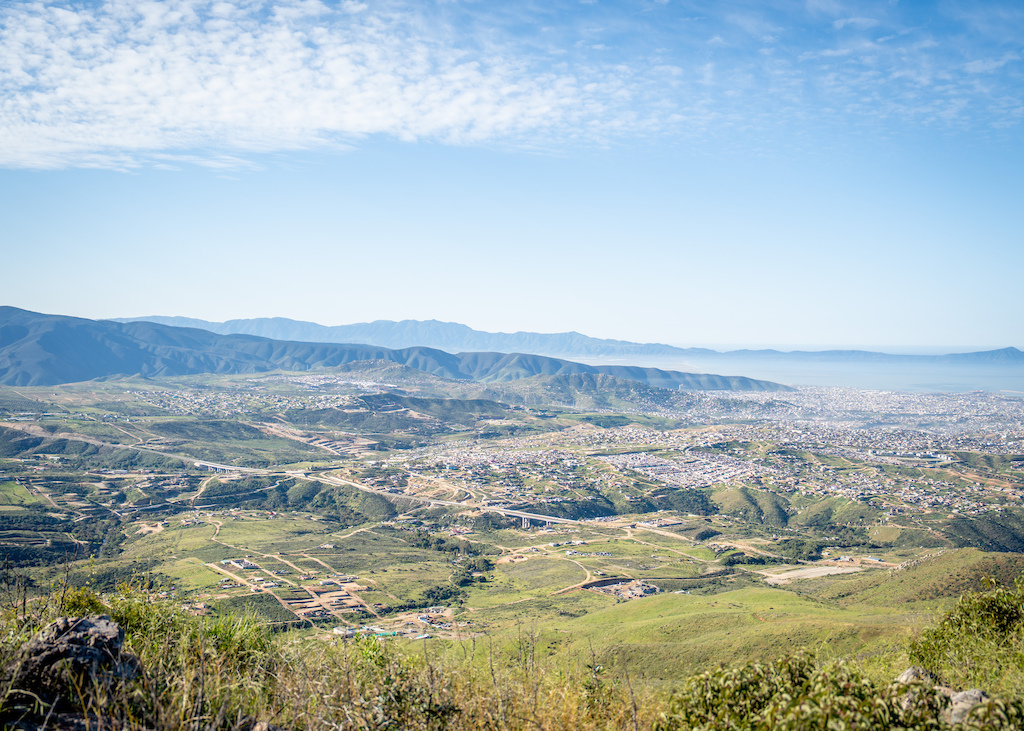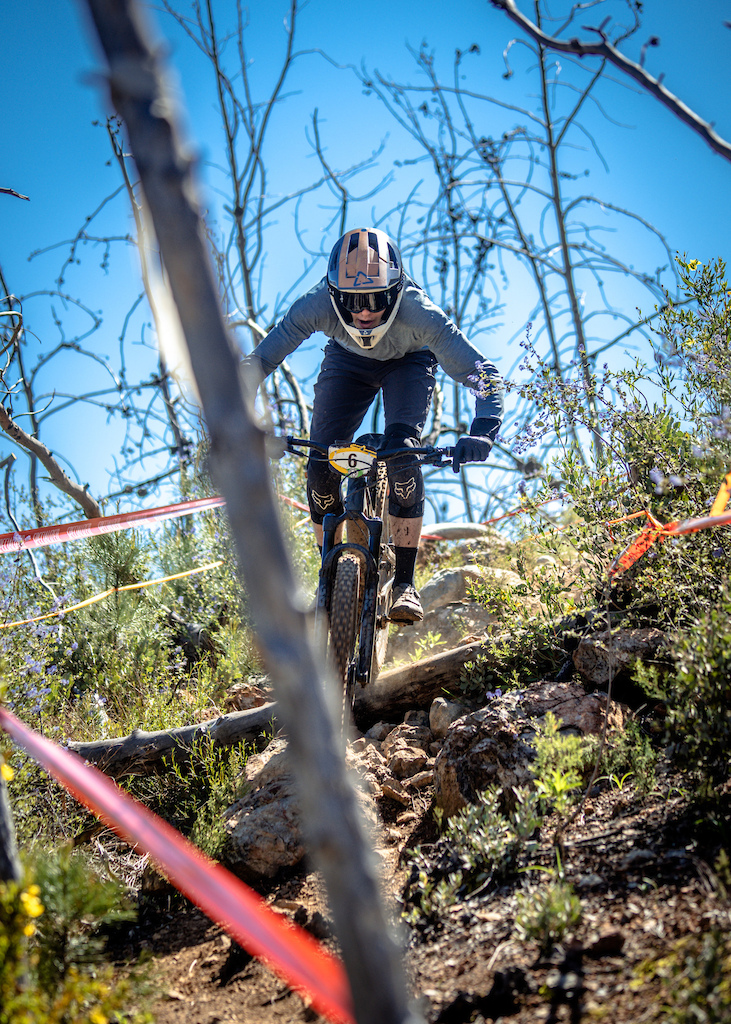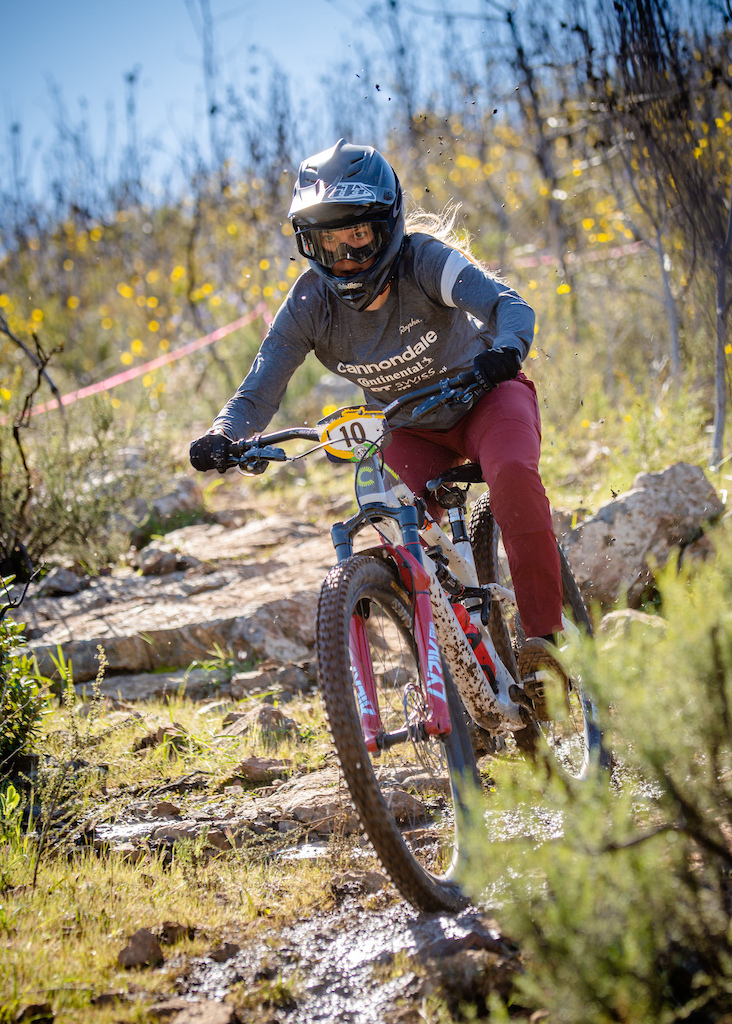 Practice
Participants started arriving on Thursday, with more on Friday, to get in their practice laps under the warm Baja sun. On Friday evening, riders were briefed about the race and treated to a family style buffet dinner before retiring to rooms and camping spots on site for much-needed rest.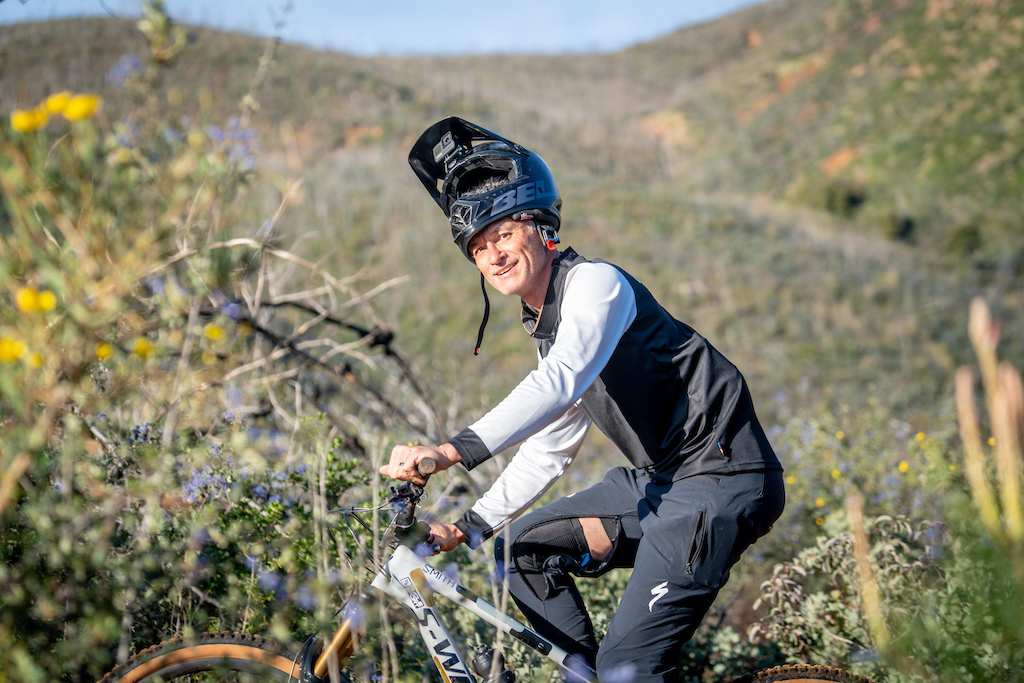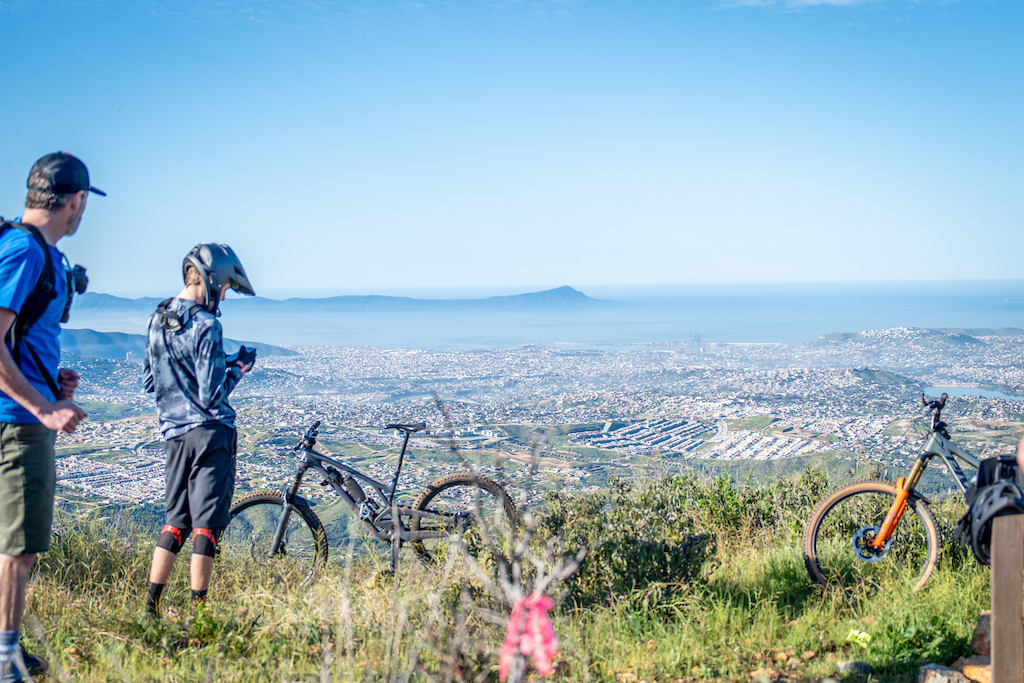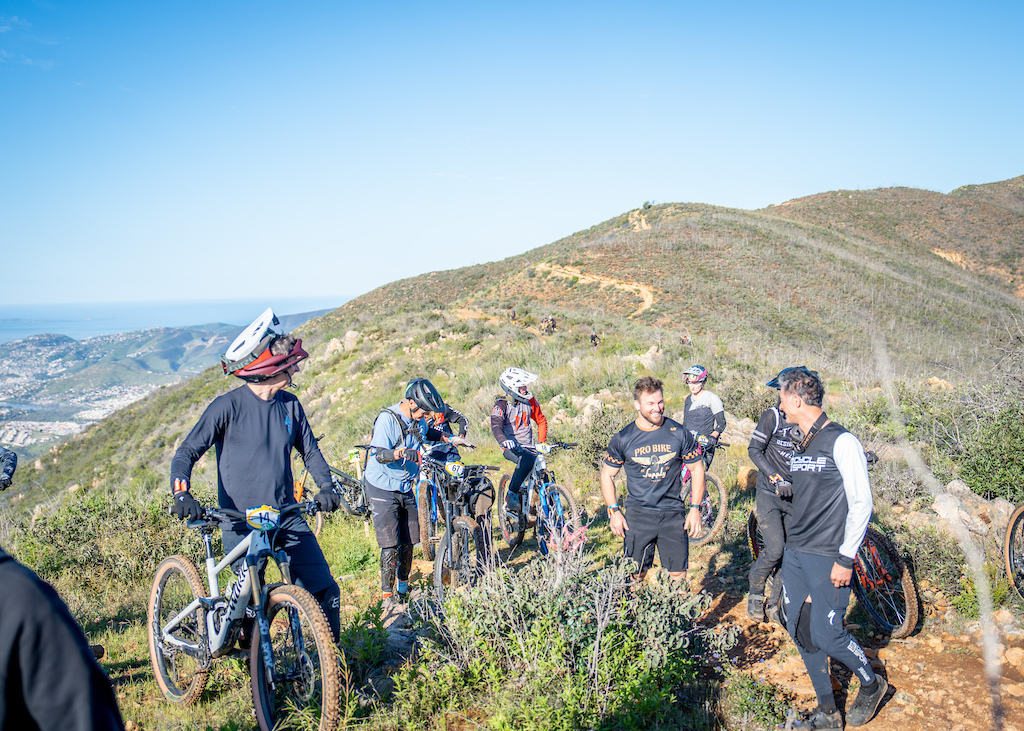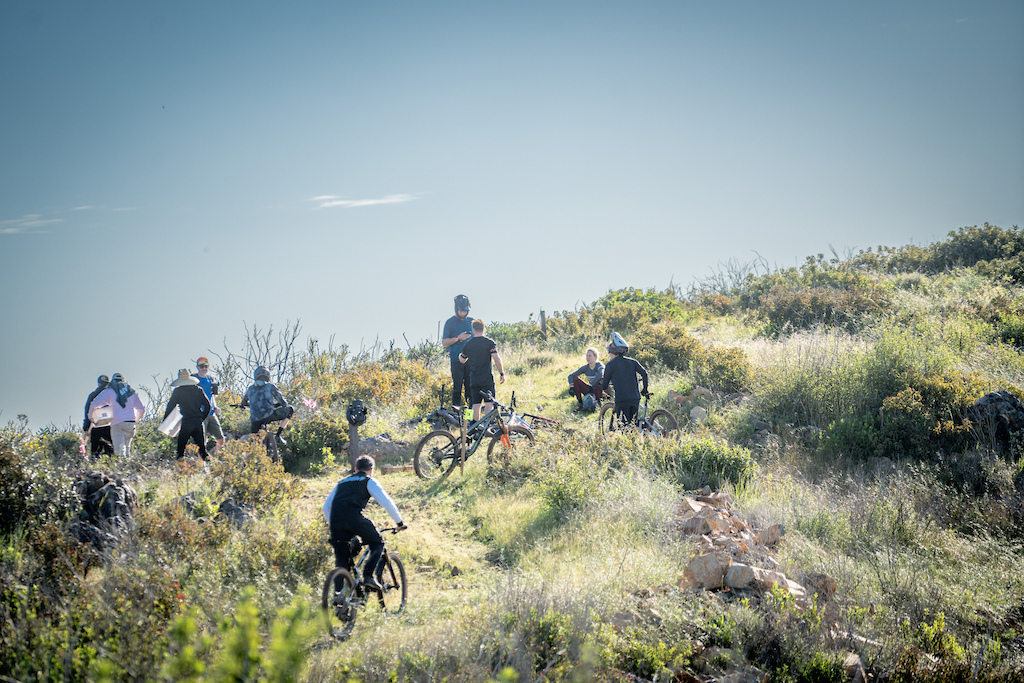 Race Day
A bright sunny sky greeted riders on race day, as they made their way from Horsepower Ranch to Rancho La Rinconada, eager to take on the challenging course.
Racers started their day with a hike-a-bike-steep transfer to the start of Stage 1 – Attenuatas. This stage – at two miles, the longest of the day – set off from the top of the ridge down the backside, and wow'd riders with phenomenal views. The first two thirds of this exposed, switchbacked stage ran on super fast doubletrack littered with scree. Riders had to keep on their toes, as the terrain threatened to take tires out from under you in a split second. Closer to the finish, the track phased into go-with-the-flow, swoopy singletrack.
From the bottom of Stage 1, riders made the 2-mile fire road pedal back to the race venue, checked in at the timing tent, and repeated the 1.25 mile transfer that kicked off their day, but this time to the top of Stage 2 – Lynx, which ran down the front side for 1.1 miles. Hands down, Stage 2 was the gnarliest stage of the day. Never a dull moment, this steep, fall-line track featured chunky embedded rocks, log hops, and drops all the way down to the venue. If you weren't paying attention to where you were placing your front tire, well, hasta luego, amigo!
After another check-in at the timing tent, racers made their way up (steep up, up, up!) half a mile to Stage 3 – Meadow. Designated as the FOX Queen Stage – in which the racer from each category with the fastest time receives bonus points toward the overall ranking – Stage 3 didn't let Stage 2 steal all the glory. This stage featured a solid mile of steep, loose, sometimes chunky terrain. If you didn't stay on your line, you'd end up in the bushes or in a pile of rocks. Those who love a good rhythm section got to let loose on the table top, whoops, and giant berm to the finish.
Quick timing check, then off to a .6-mile pedal to the last run of the day on Stage 4 – Deer. Riders found this last stage to be a breath of fresh air, after surviving the rest of the day's transfers and stages. The 1.5-mile track began in a forest of tall, round boulders. After zig-zagging through the rock trees, riders found themselves on tight singletrack that featured a water crossing followed by a mud slip-and-slide runway, with a lung- and leg-busting final push to the finish.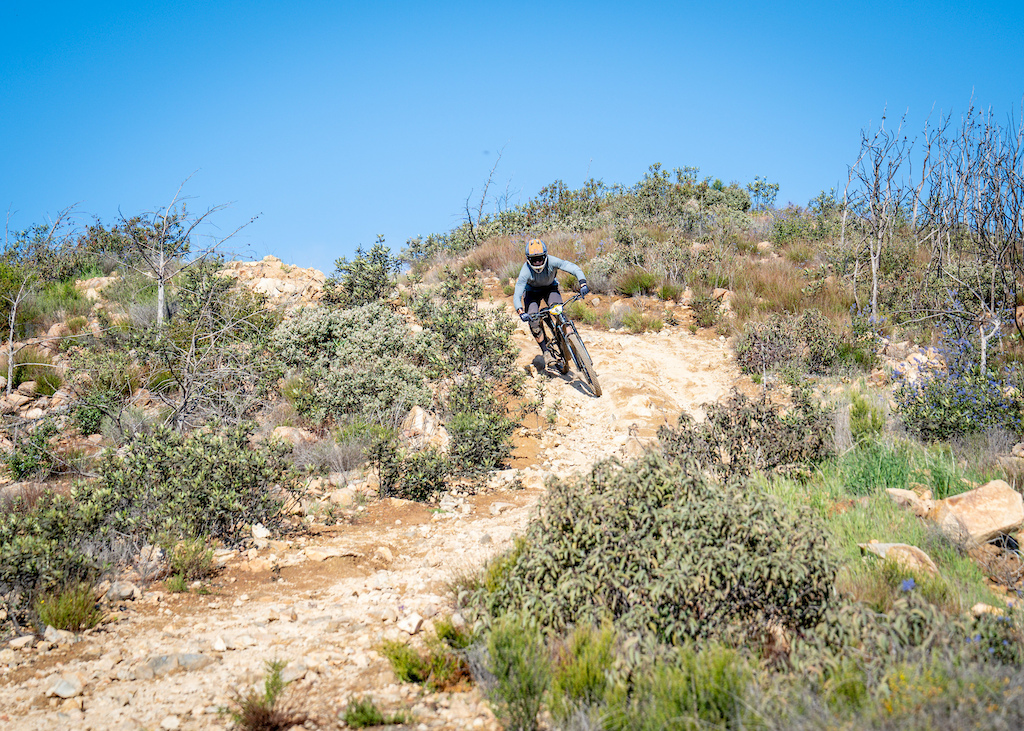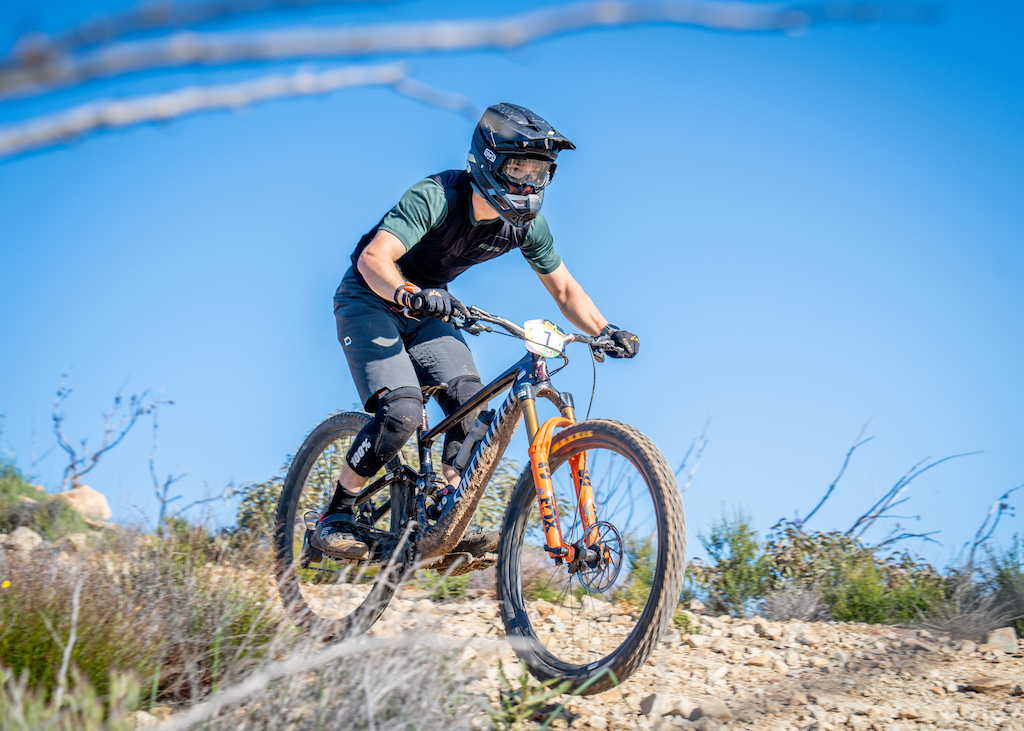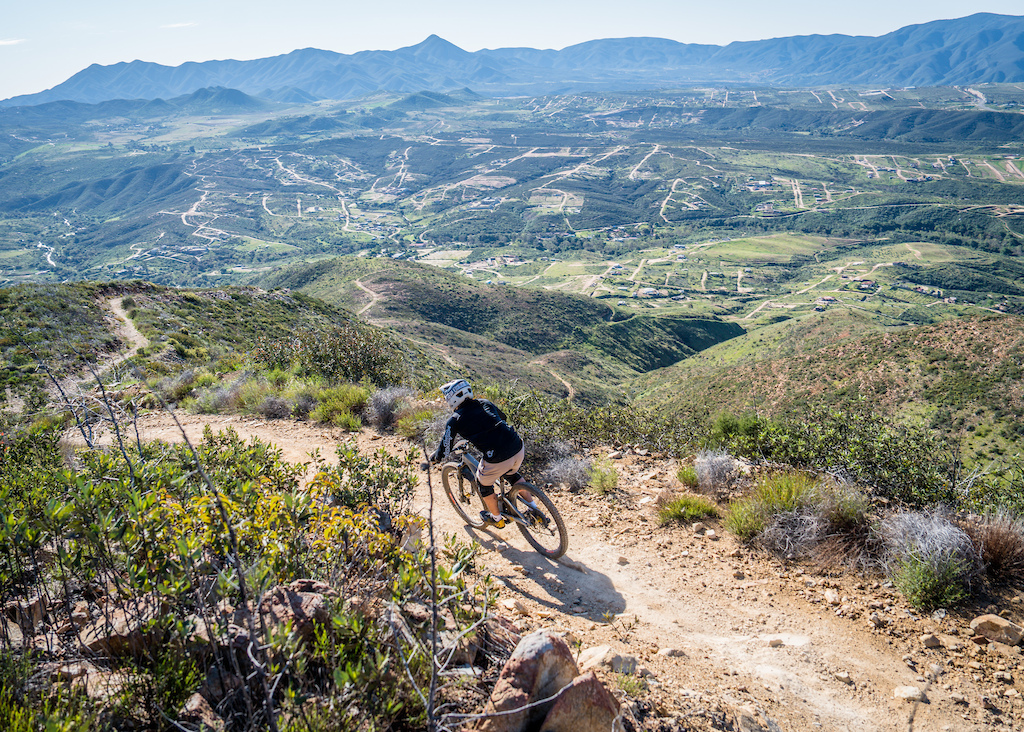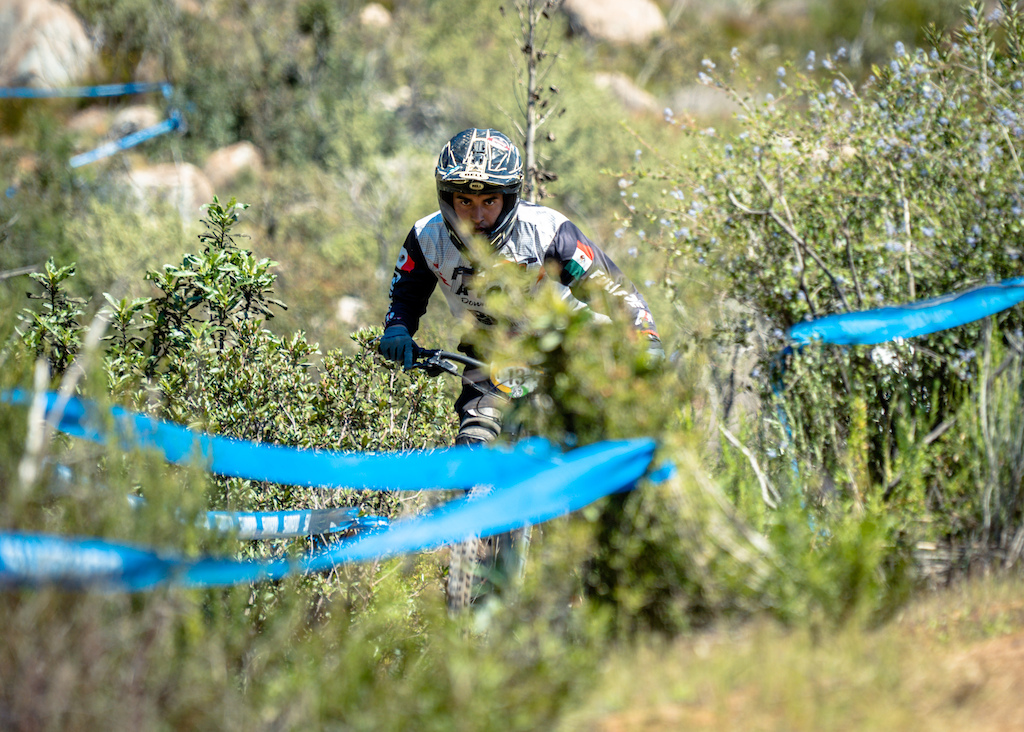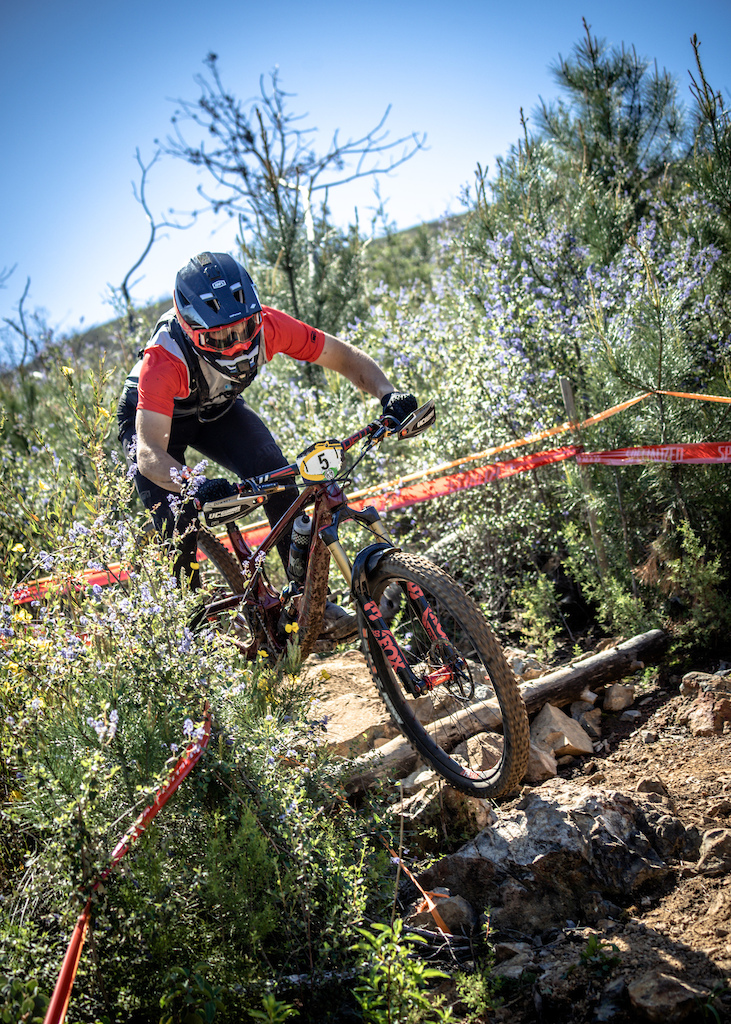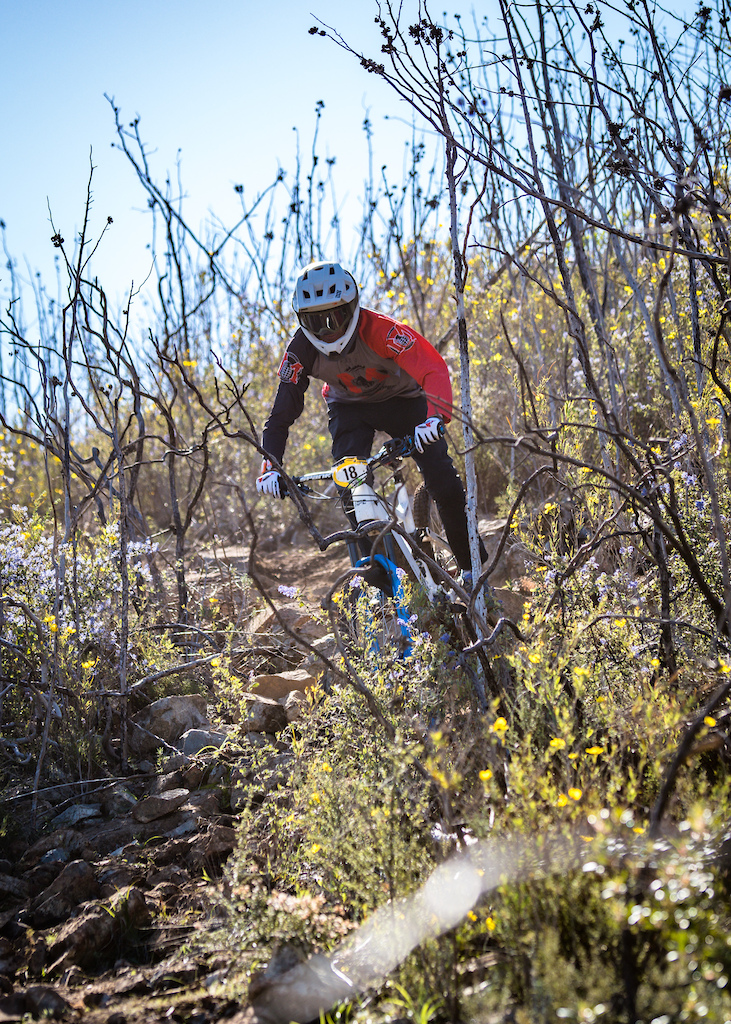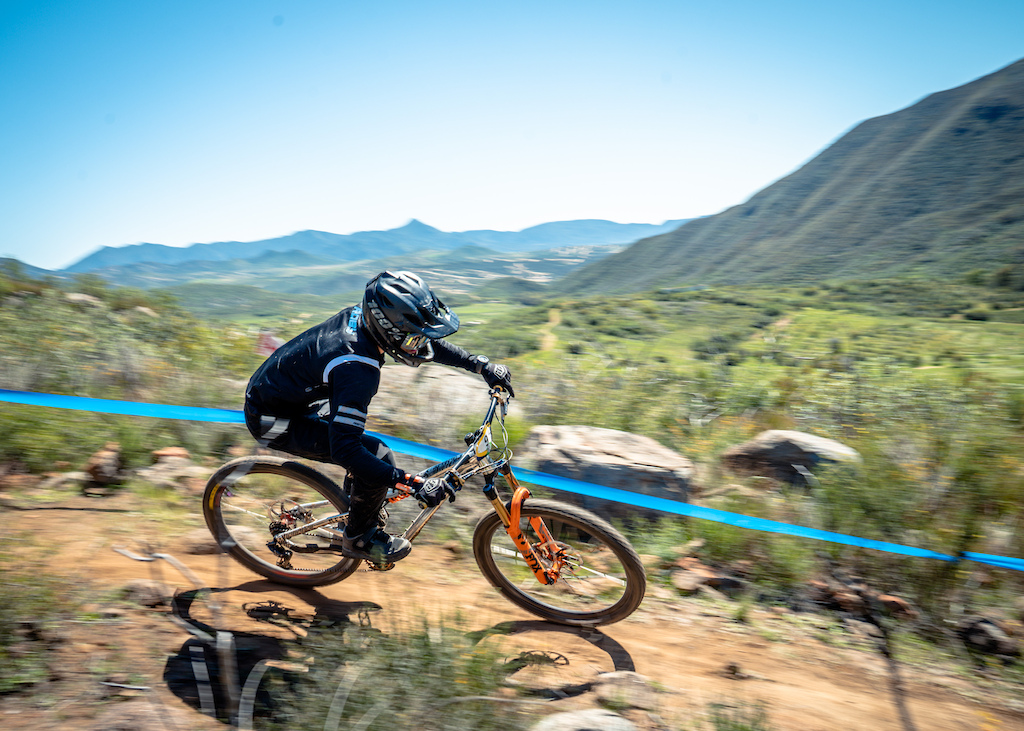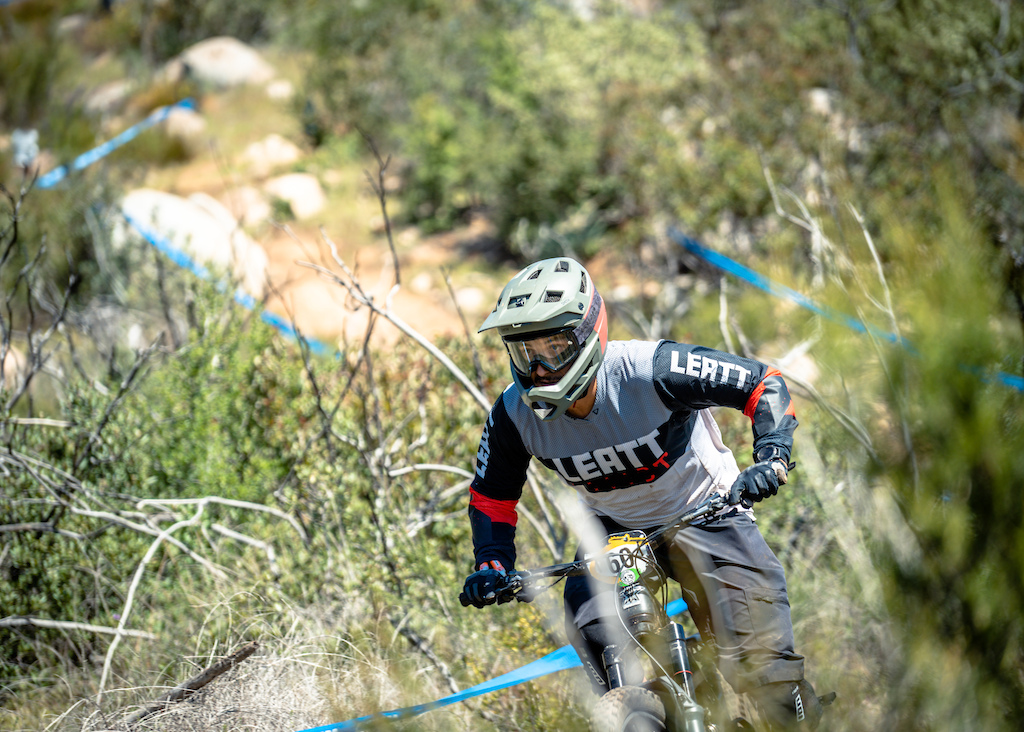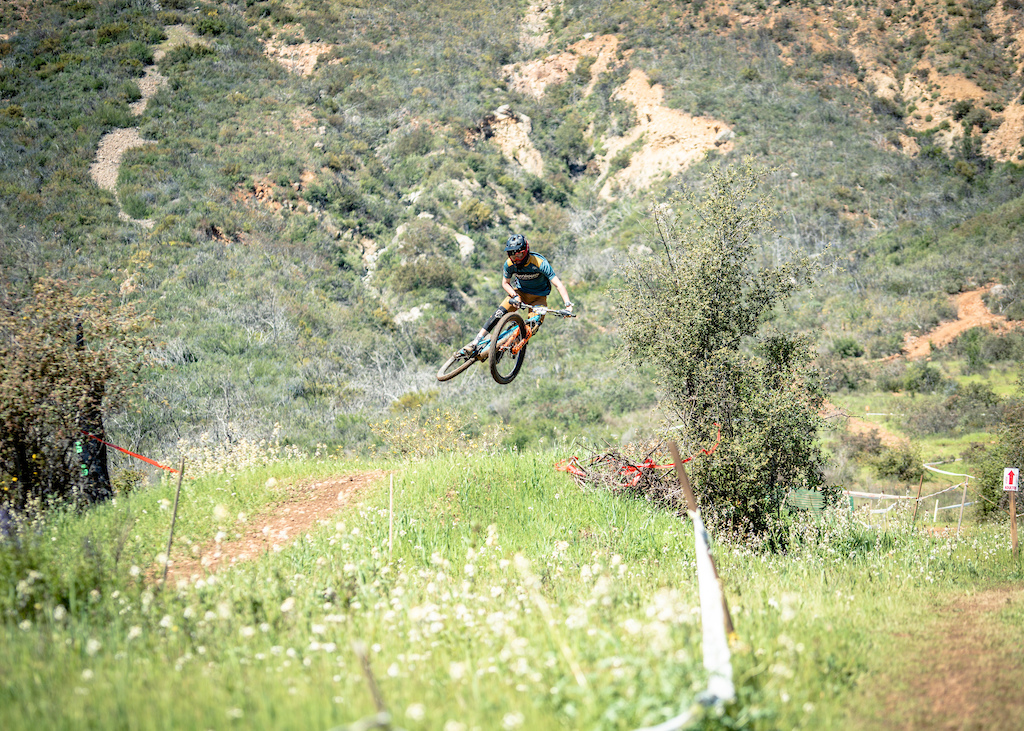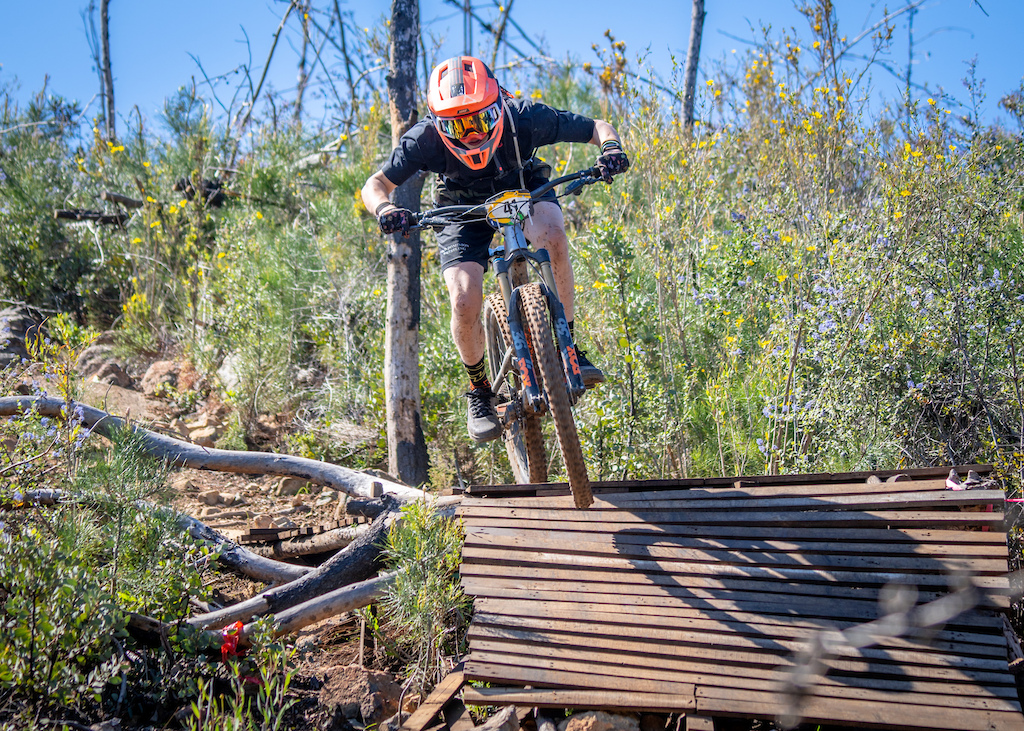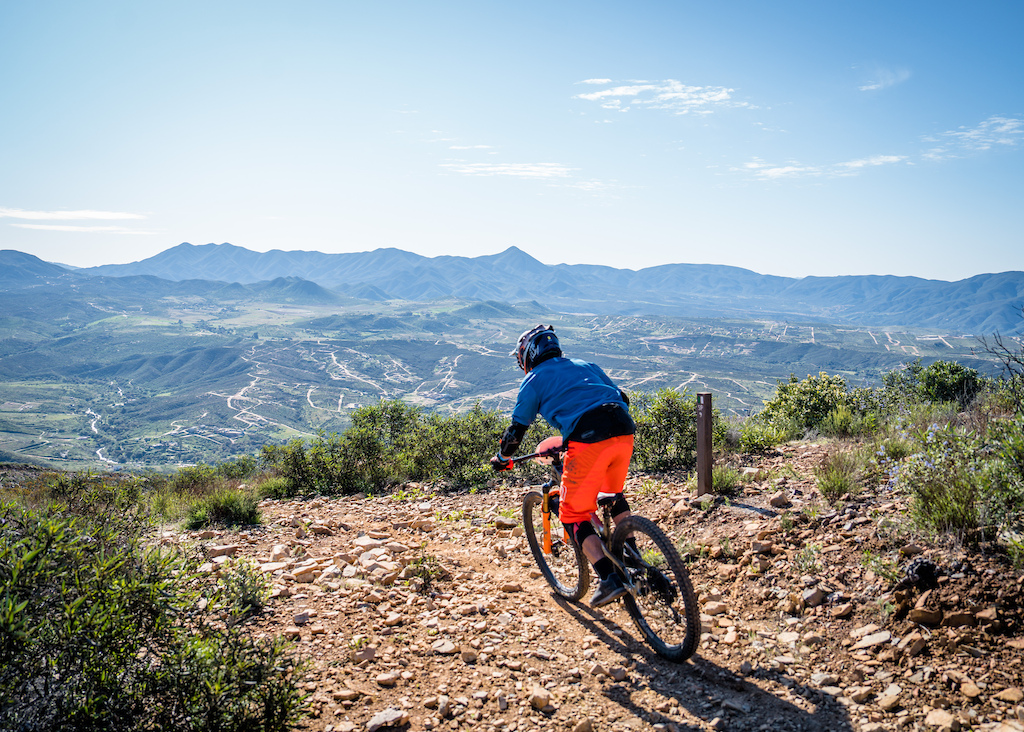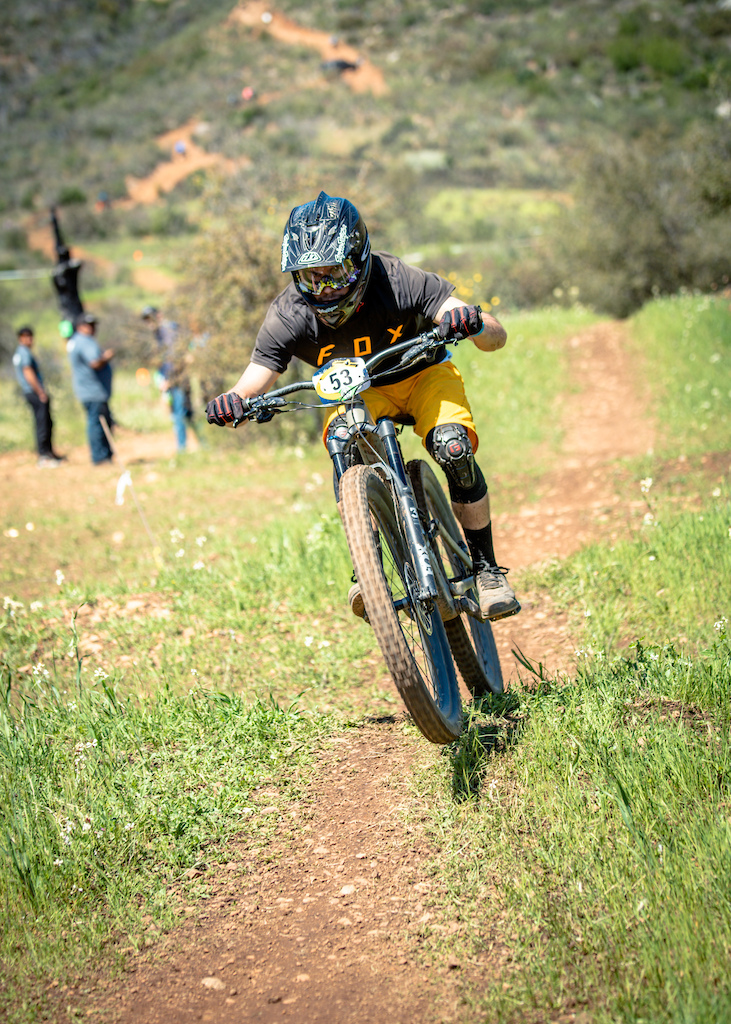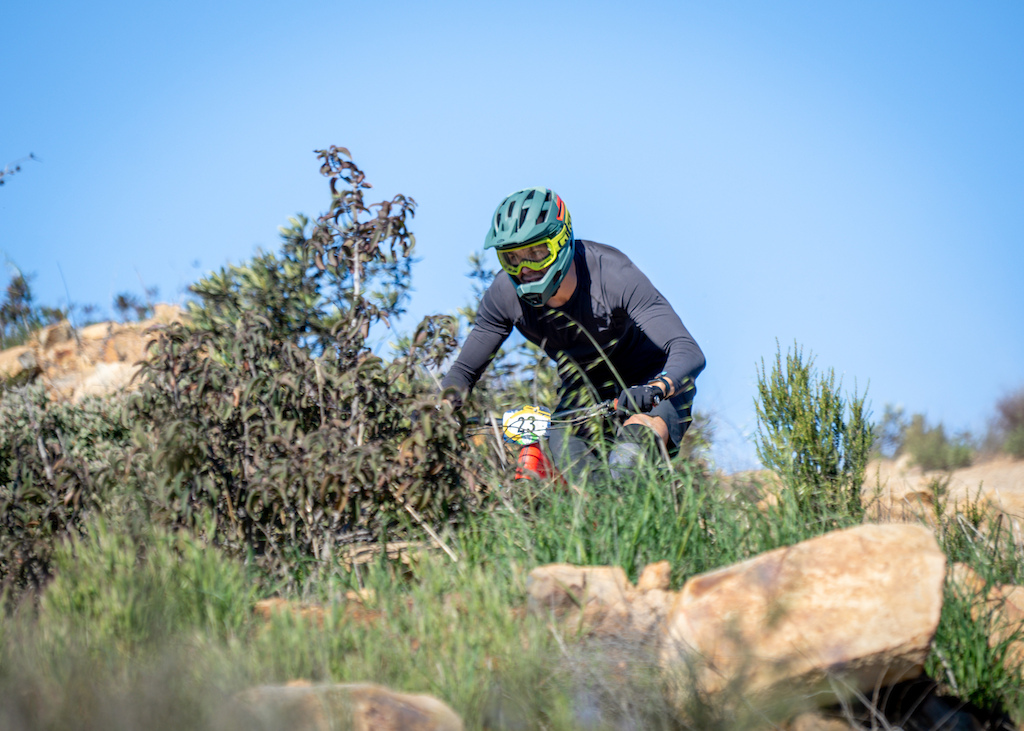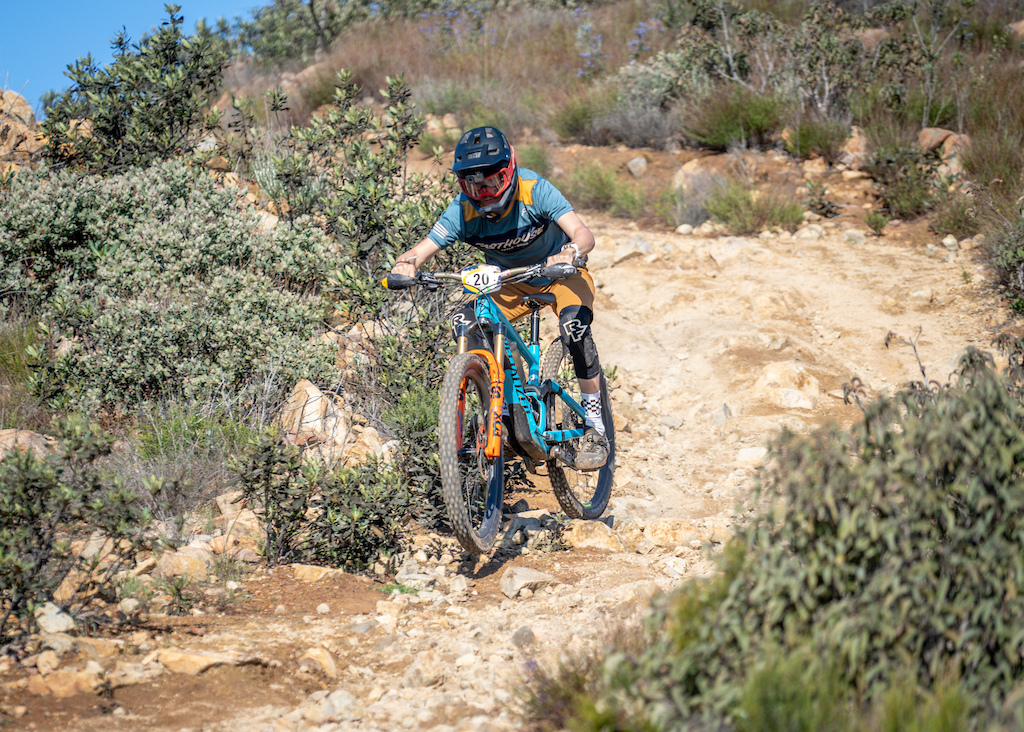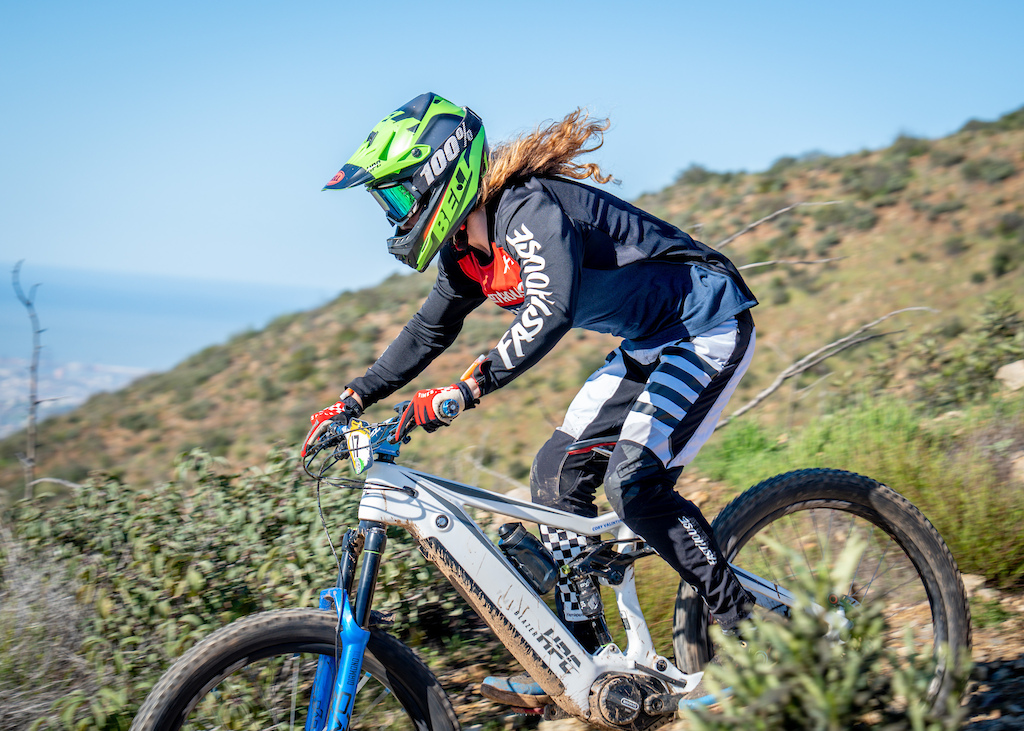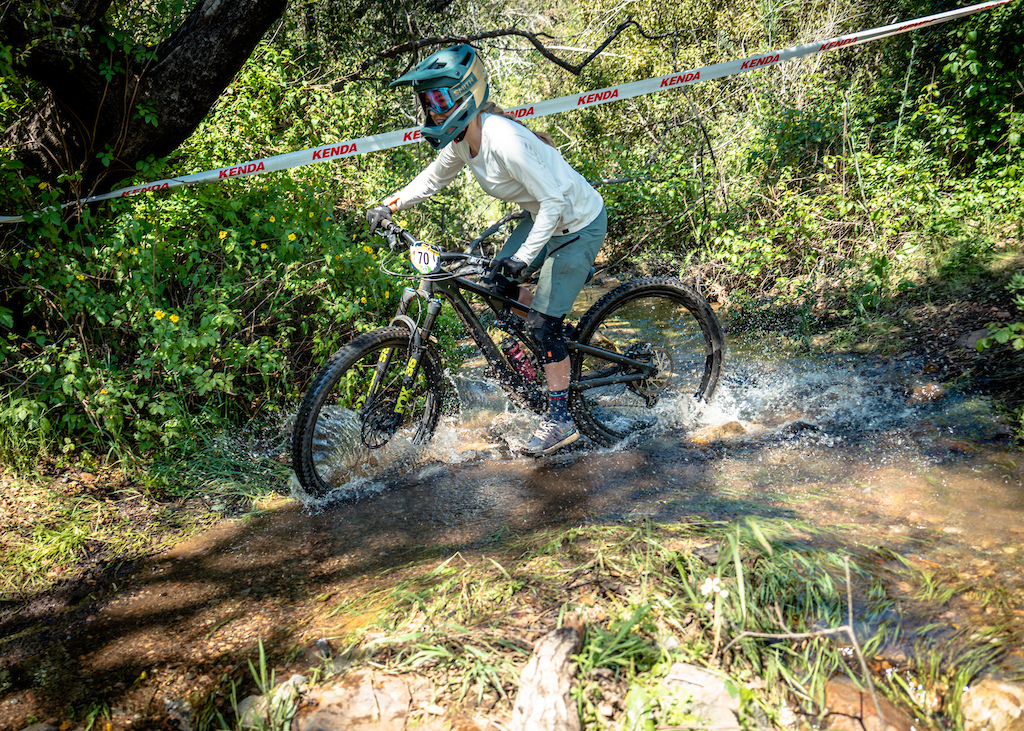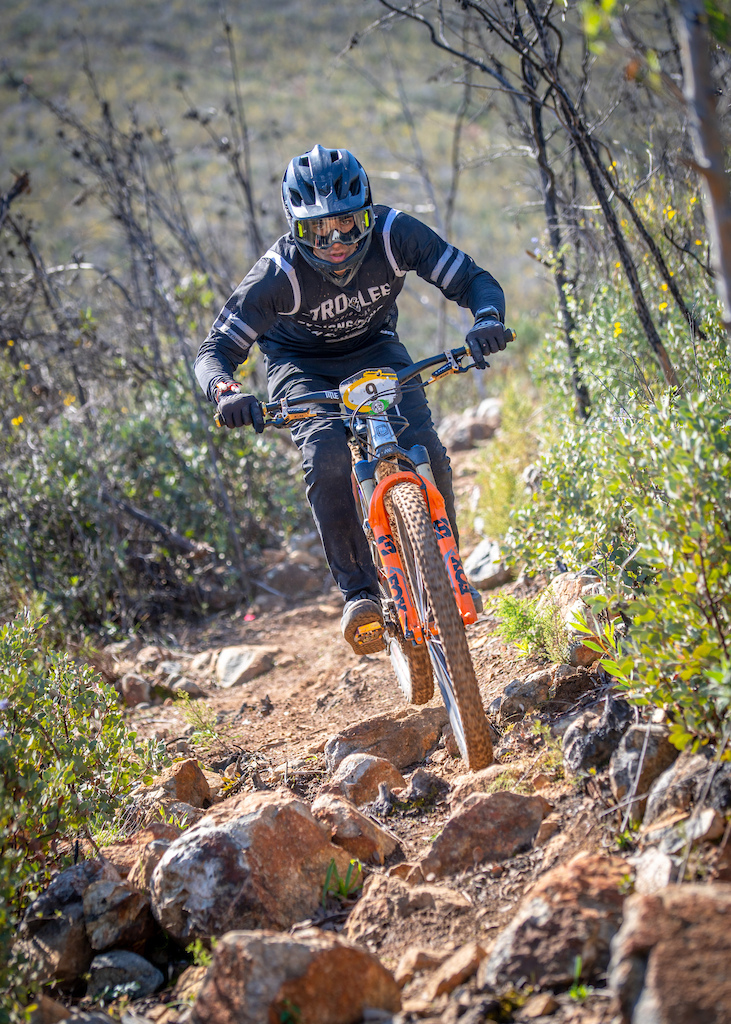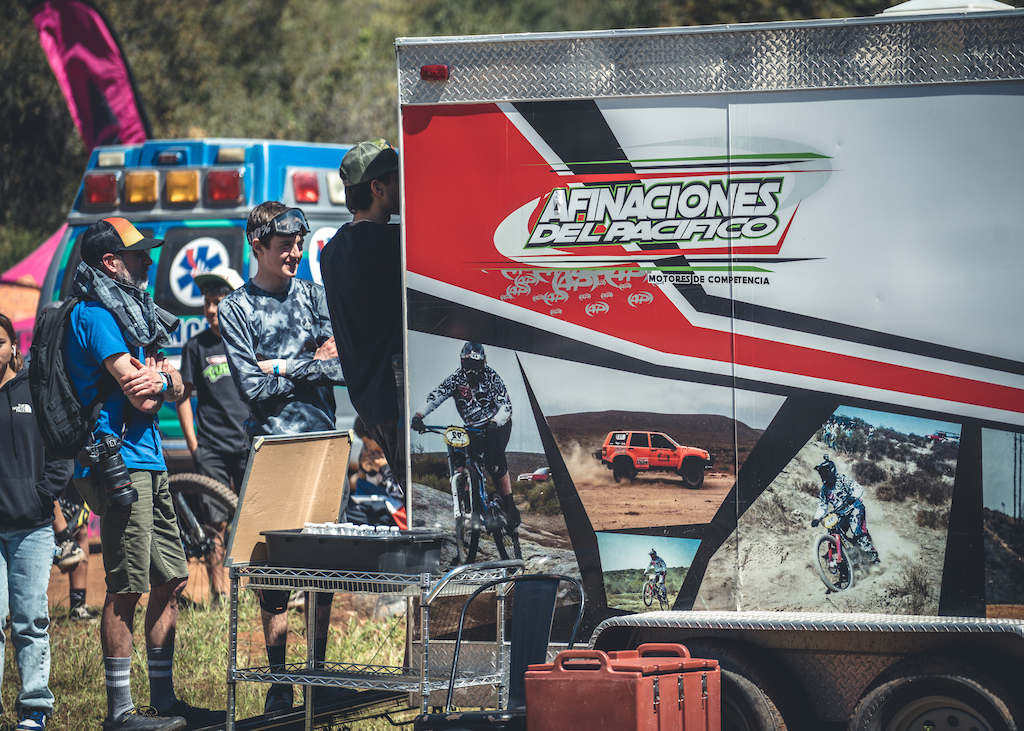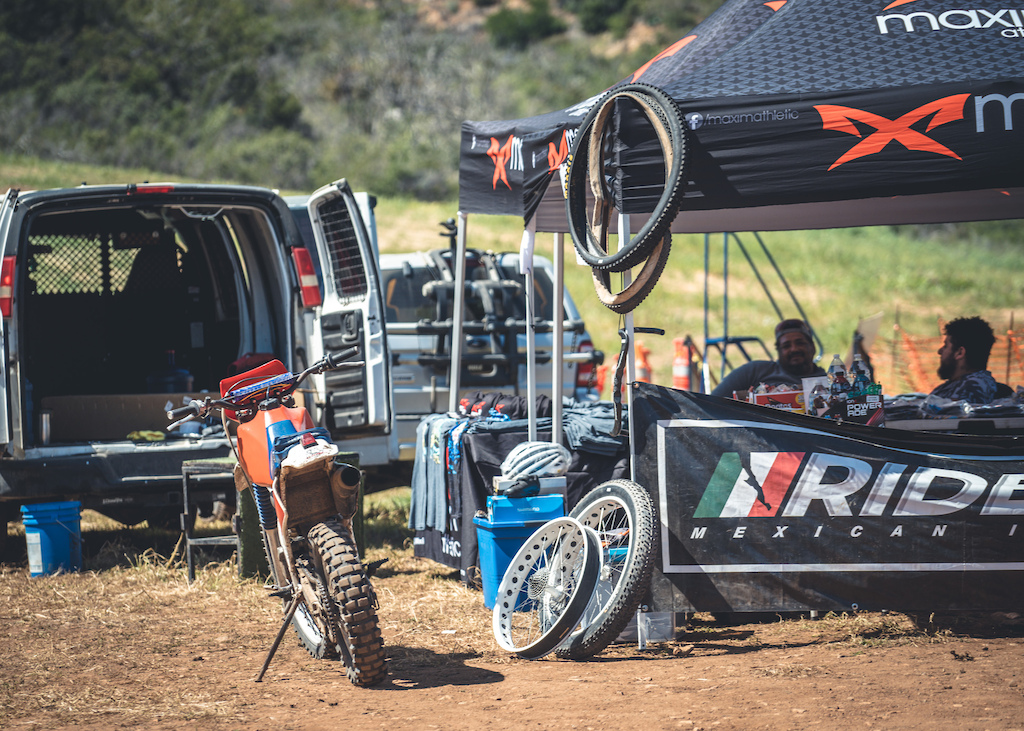 Venue Vibes
After making their way back from the race venue to Horsepower Ranch, dirty, happy racers were treated to tacos, bevos, and music by the pool. Race stories were swapped and new friendships made as results were tallied; an awards ceremony topped off the day.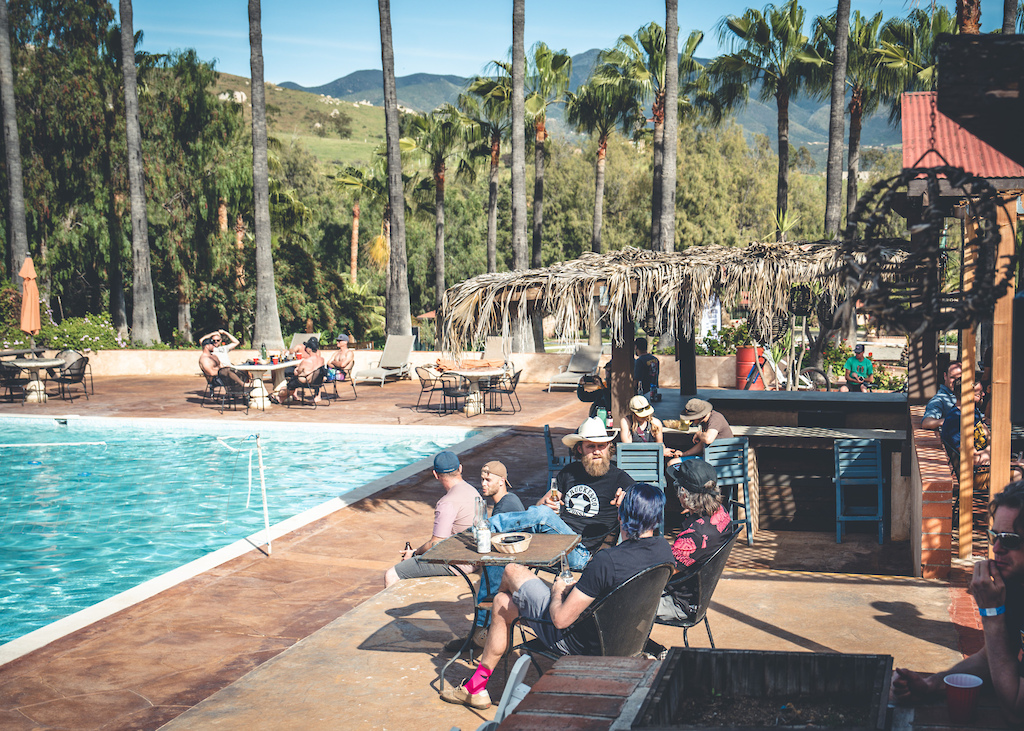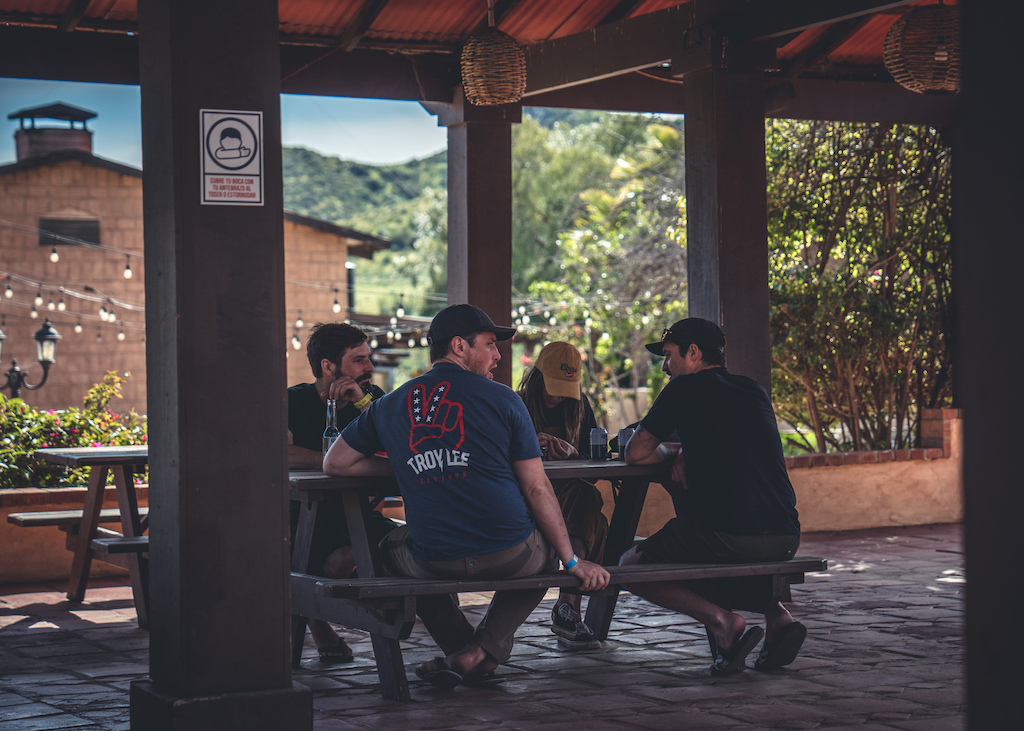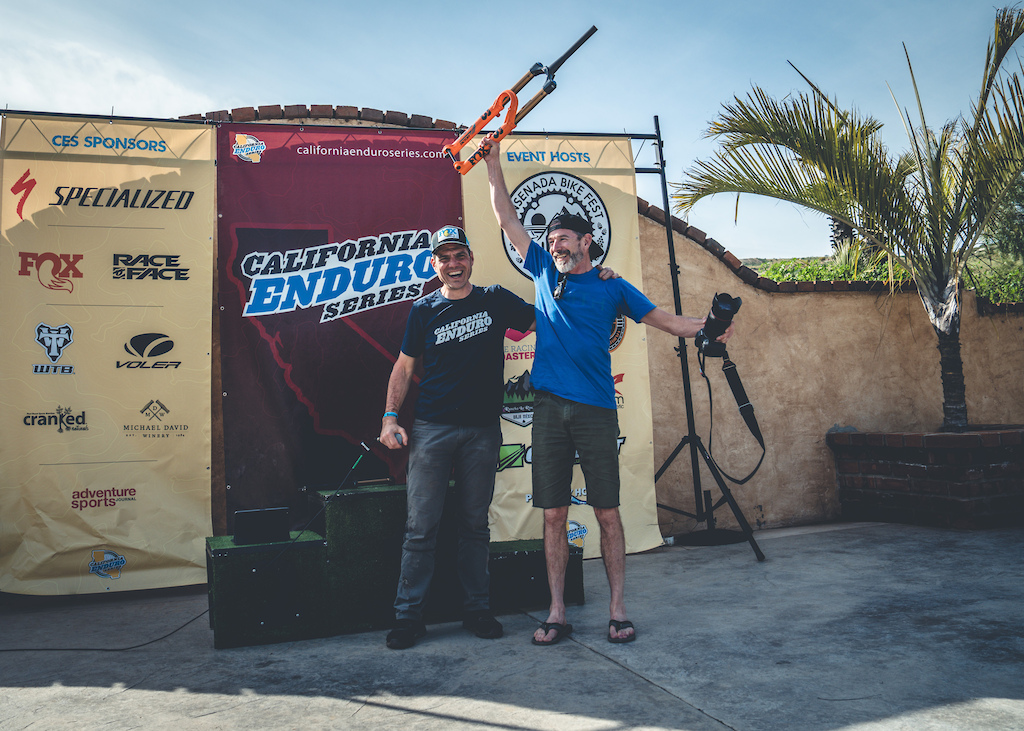 A FOX 36/38 fork and Transfer seat post are raffled off at each CES race, thanks to FOX's generous support of the series. Jeremy Revitch won this event's fork, and Jason Morvay won the Transfer seat post.
Pro Men Podium: 1st Erik Szayna; 2nd Jacob Downey; 3rd Roberto Ramírez Salido; 4th Collin Ellis; 5th Garrett McGurk.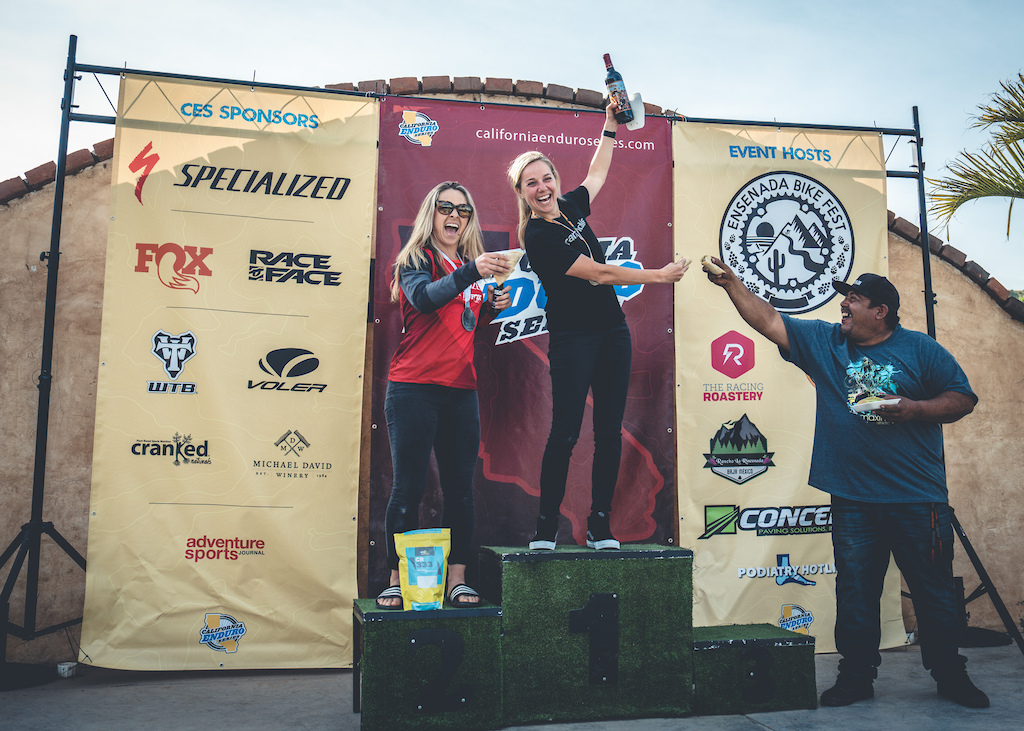 Pro Women Podium: 1st Kera Linn; 2nd Essence Florie.
View Ensenada Bike Fest Enduro results for all categories here.
Up next: Georgetown Enduro presented by MTB Experience and California Expeditions on May 20 in Georgetown. Although the Georgetown Enduro is sold out, check our social networks for entries being sold. Transfers must be completed by May 14, 2023 at midnight.
CES is a for riders, by riders non-profit 501(c)3 organization dedicated to promoting world-class enduro events that everyone from amateur to pro can enjoy, at a geographically diverse range of venues. Full CES schedule at californiaenduroseries.com.
CES is made possible by the generous sponsorship of industry and community businesses. The series is grateful for the continued support of title sponsor Specialized, official suspension sponsor FOX, Race Face, WTB, Voler, Cranked Naturals, Michael David Winery, and Adventure Sports Journal.
If you'd like to get involved and be part of CES' exciting 2023 season, send an email to sponsorship@californiaenduro.com.
Learn more at californiaenduroseries.com.
Adventure Sports Journal is proud to be a founding sponsor of the California Enduro Series. Read race reports and other CES articles here.