Latest posts by ASJ Staff
(see all)
PRESS RELEASE: California Enduro Series presented by Specialized


Photos by Bixxel

Main image: Evan Geankoplis, Northstar Enduro Pro Men Champ.

After a two-year hiatus due first to the pandemic then smoke from area wildfires, the Northstar Enduro made its much anticipated rowdy return to the California Enduro Series series over the weekend of August 27-28, 2022.

Round 5 of the CES 2022 season, the sold-out event — which was also an EWS Qualifier – featured two intense days of racing Northstar California Resort's world-class tracks in the High Sierra.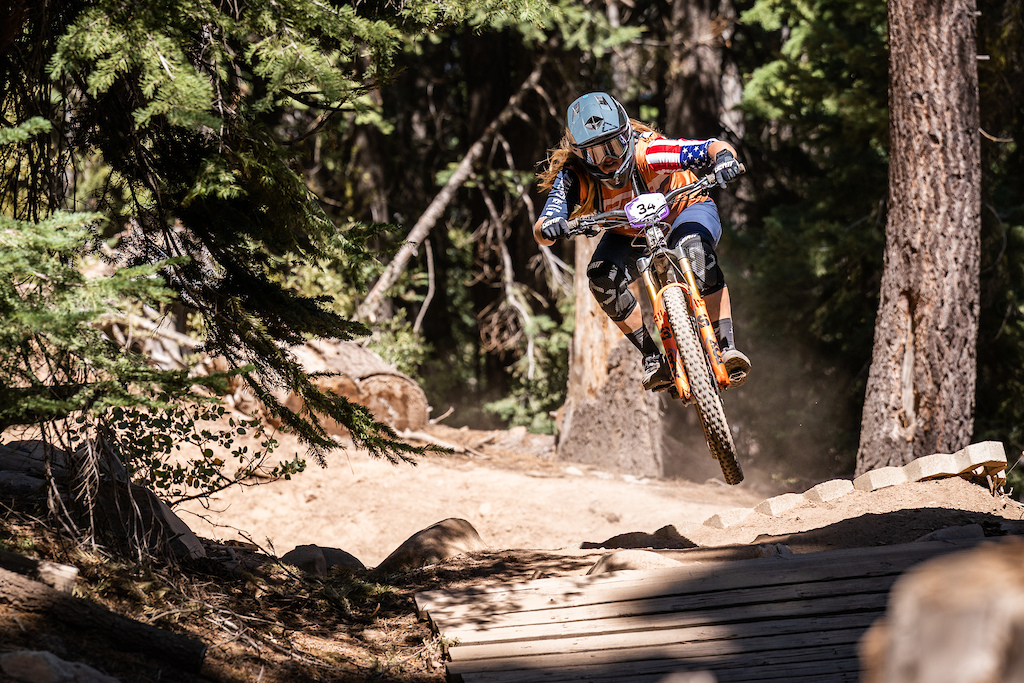 Amy Morrison, Northstar Enduro Pro Women Champ.
For the most part, course stages strung together tricky sections of the park's toughest trails. The course threw a brutal mix of challenges at riders including endless rock gardens, sharp switchbacks, steep rooty bits, high speed loose corners, and hefty drops. Battling clouds of dust while smashing rocks was the name of the game.
The course featured six stages raced over the two days. Of 31 total miles, 12 comprised the timed race segments with 7,000 feet of descent and 19 made up the transfers with 5,100 feet of pedal powered climbing. Lift accessed transfers were also worked into the mix.
Practice Laps
Riders spent Friday getting a feel for the burly terrain and plethora of features, dialing in tire pressure, and otherwise sorting out the best strategy for staying upright while taking fast and risky lines.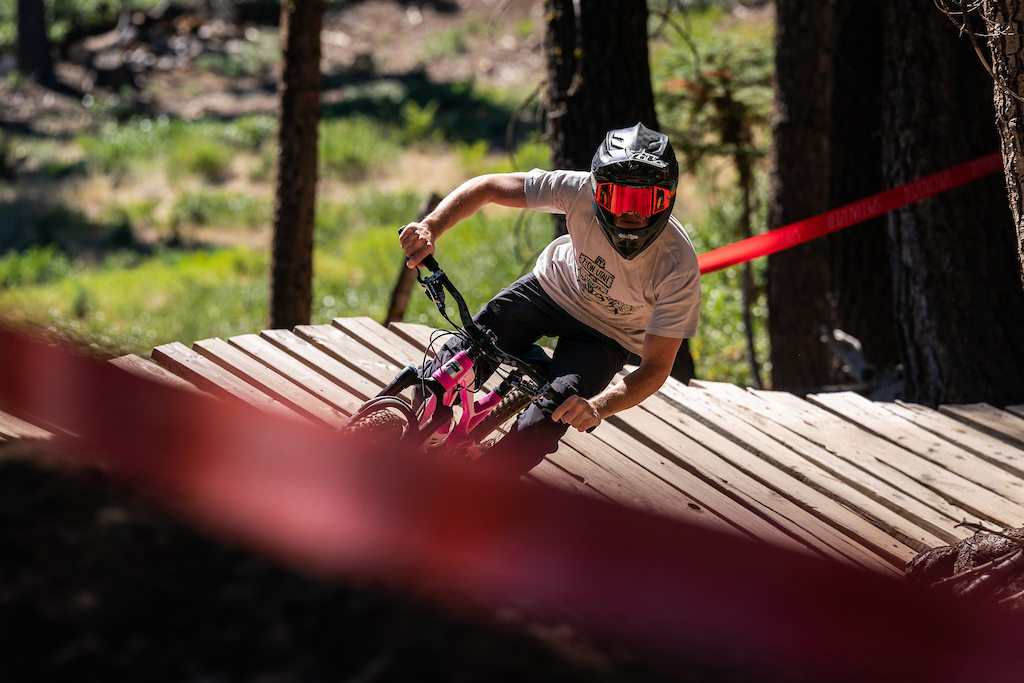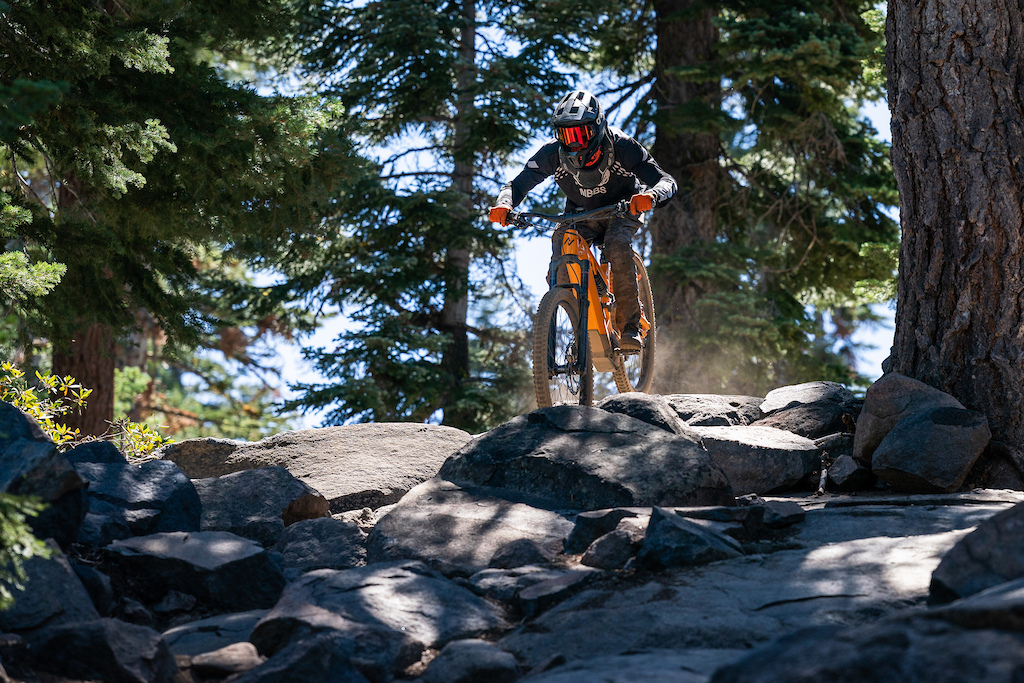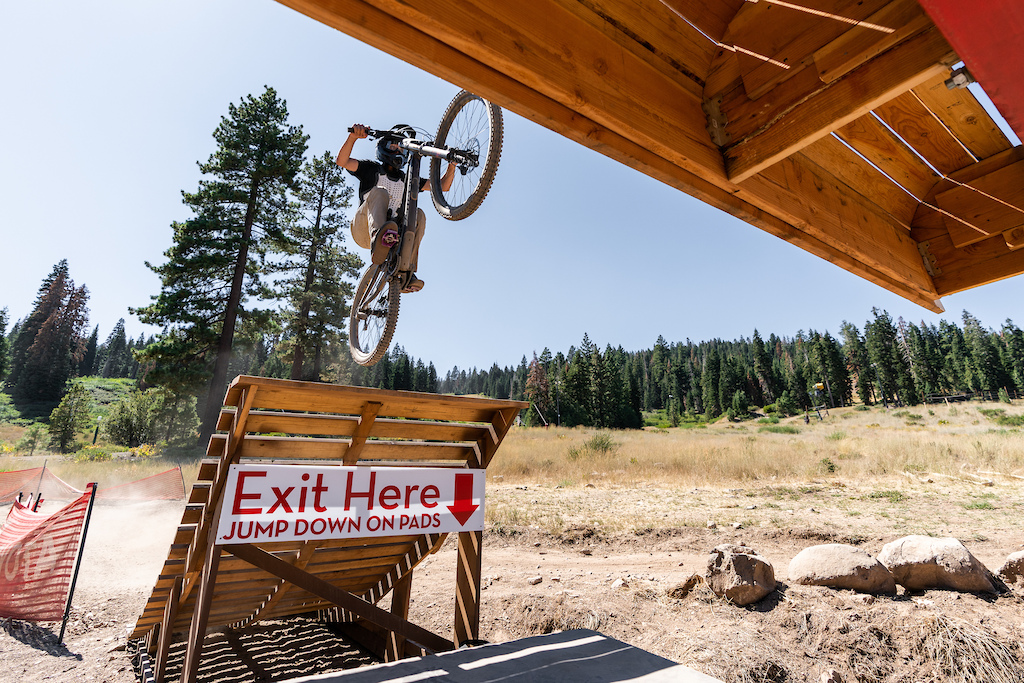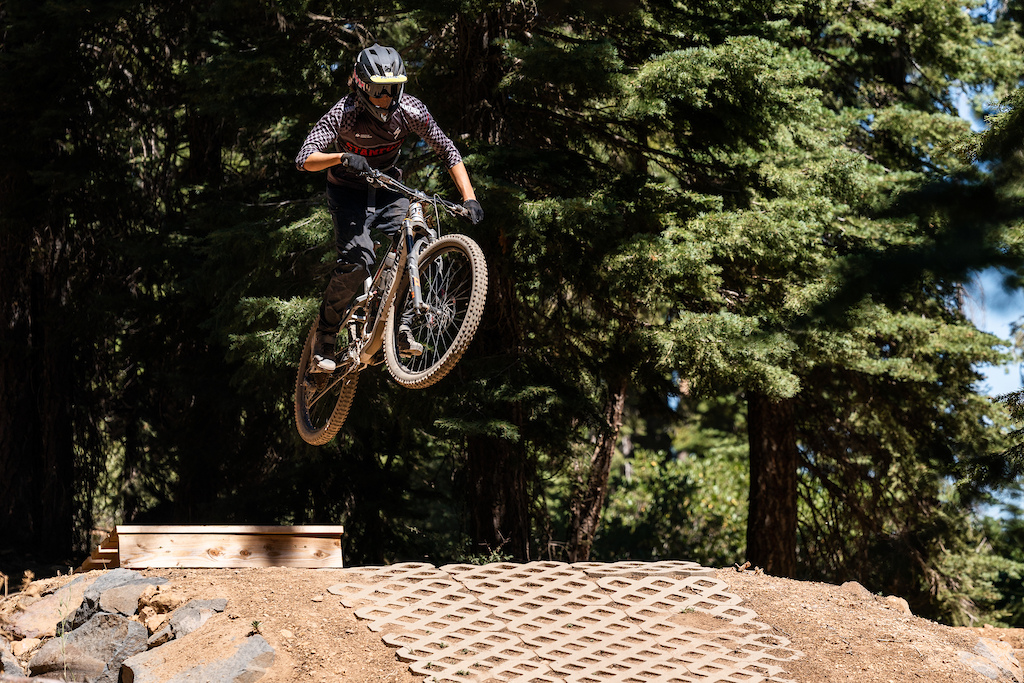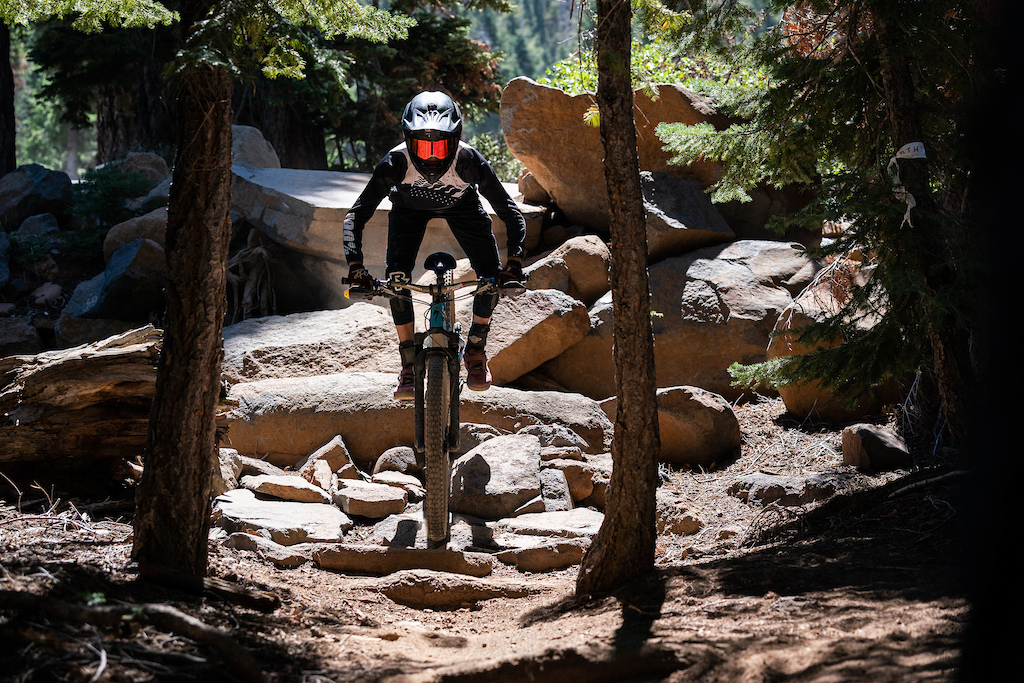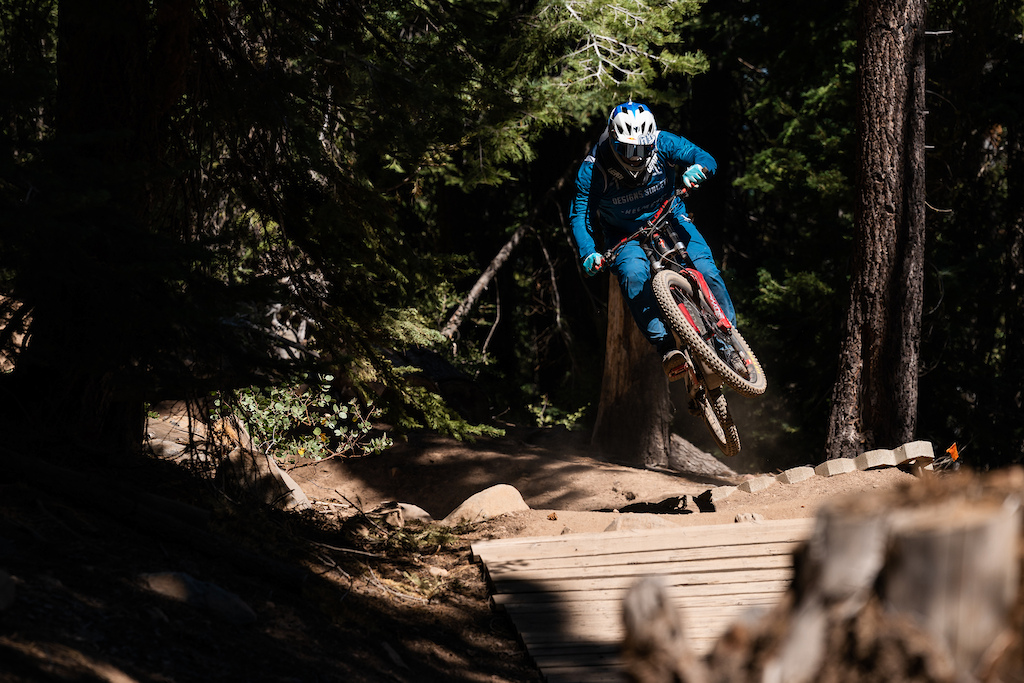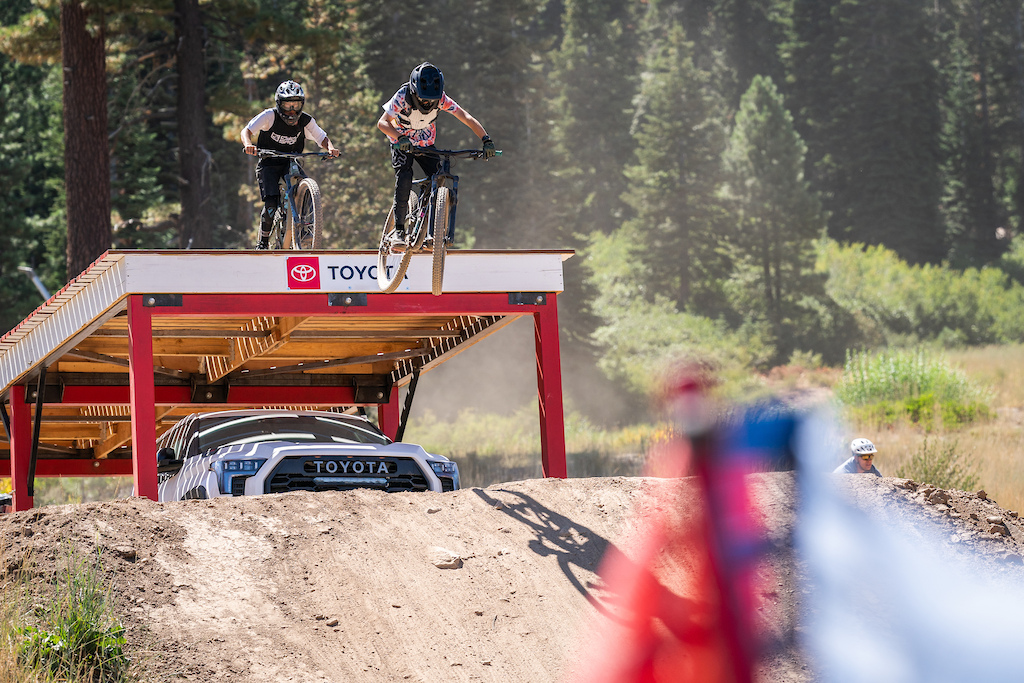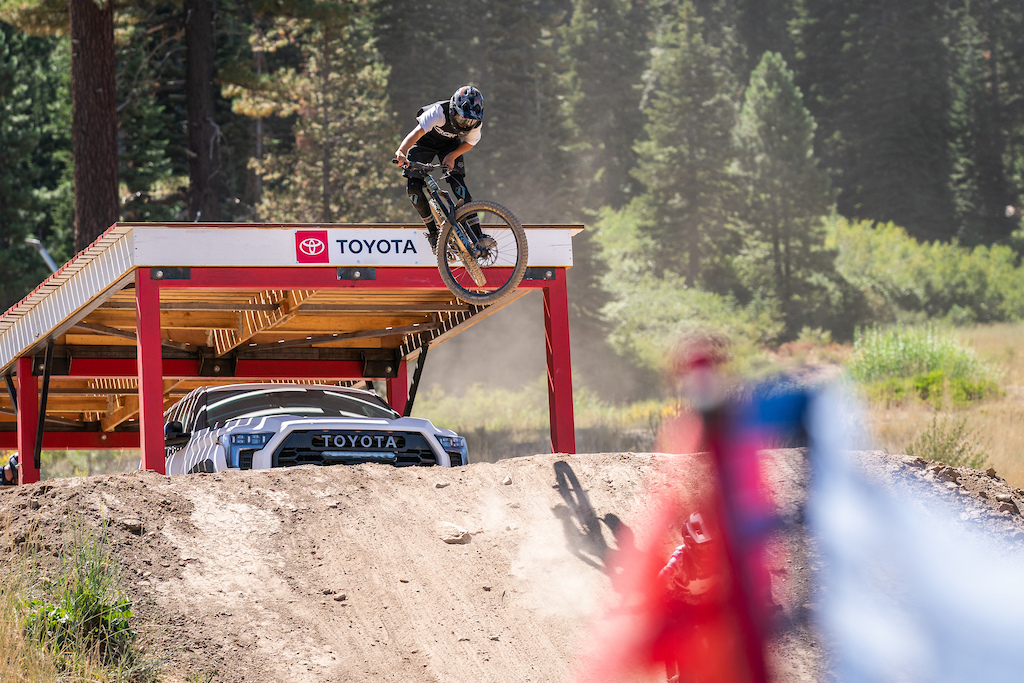 Let's Race
Beginner, Sport and Sport eMTB riders raced Saturday's stages in this order: 3, 1, 2 while Expert, Pro and Open eMTB raced the stages in order, 1 through 3.
On Sunday Beginner, Sport and Sport eMTB started off with stage 6 then 4, and finished on 5 as Expert, Pro and Open eMTB tackled their remaining stages in order 4 through 6.
Stage 1 was comprised of Sticks & Stones > River Styx > Manure Pile > Woods. (Beginner, Sport and Sport eMTB riders took Flameout as a ride around for Lower Styx.) This run featured steep chutes and endless line choices. Rough tracks and tricky lines kept riders on their game.
Stage 2 set Expert, Pro and Open eMTB racers on to Dog Bone with its mix of techy chunder and sweet berms. Beginner, Sport and Sport eMTB riders spent this stage on Speed Control > Pho Dogg, a fast, flow stage complete with tabletop jumps and berms.
Stage 3 ran on rocky, super loose Boondocks and boasted the challenging but fun V-Rock feature, finishing off with a series of high-speed corners. This stage was designated as the FOX Queen Stage, in which the racer from each category with the fastest time gets bonus points toward overall ranking.
Stage 4 brought riders to Gypsy, a classic bike park run that features plenty of wooden ramps, paver corners, a man-made rock garden, and high speed, loose corners coming into the finish.
Stage 5 was made up of Upper Karpiel > Flameout > Sticks & Stones > Manure Pile. This stage served up plenty of techy sketch, along with fast turns and several jumps.
Stage 6 ran on Sinuous > Karpiel > Frolick > Lower Sticks & Stones. This intense stage kicked off with a slalom-like flow trail then phased into chundery tech.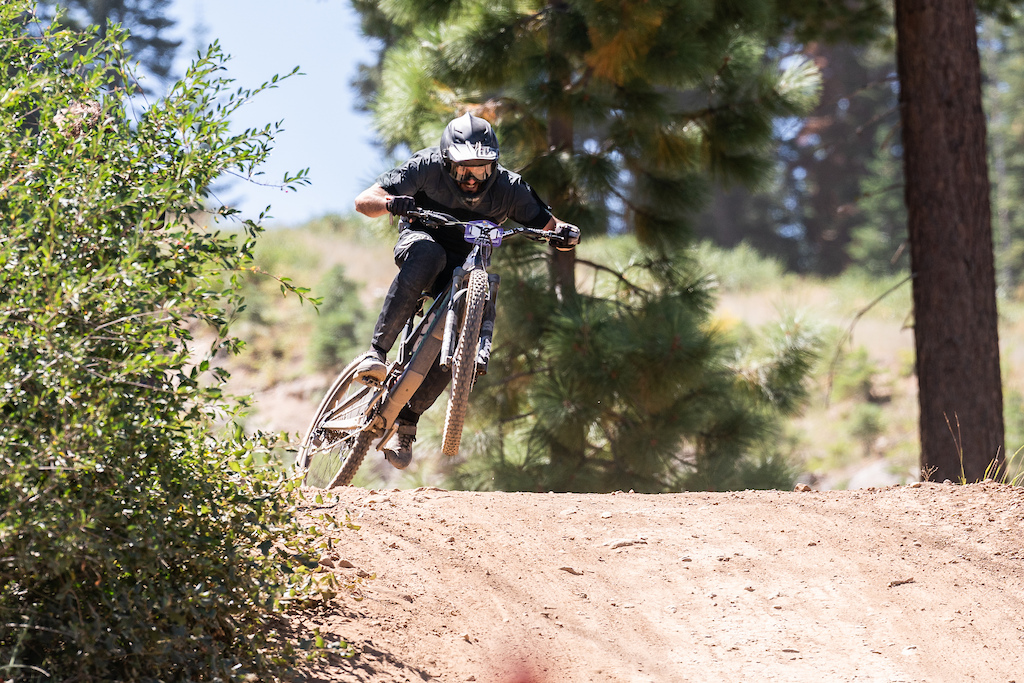 Colin Westeinde, Pro Men 2nd place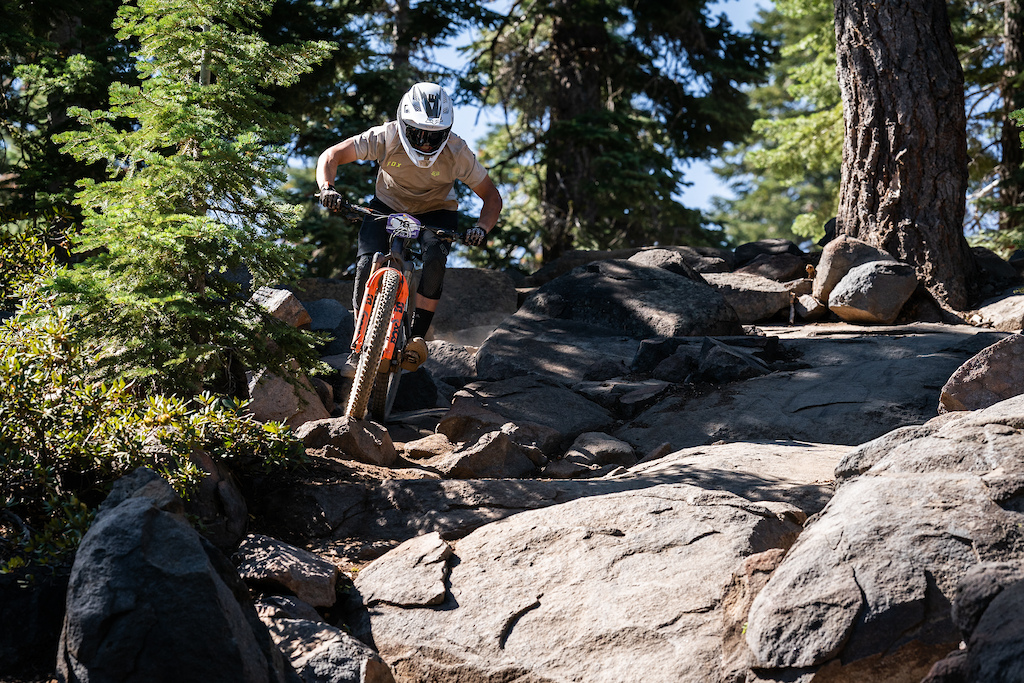 Adrian Galamba, Pro Men 3rd place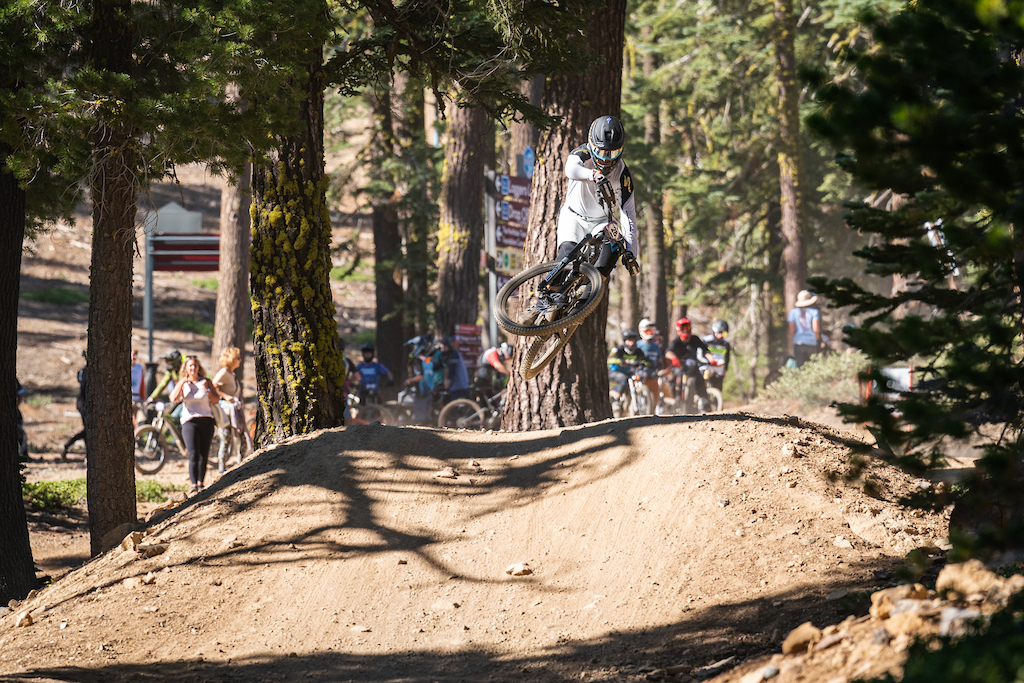 Nick DiNapoli, Pro Men 4th place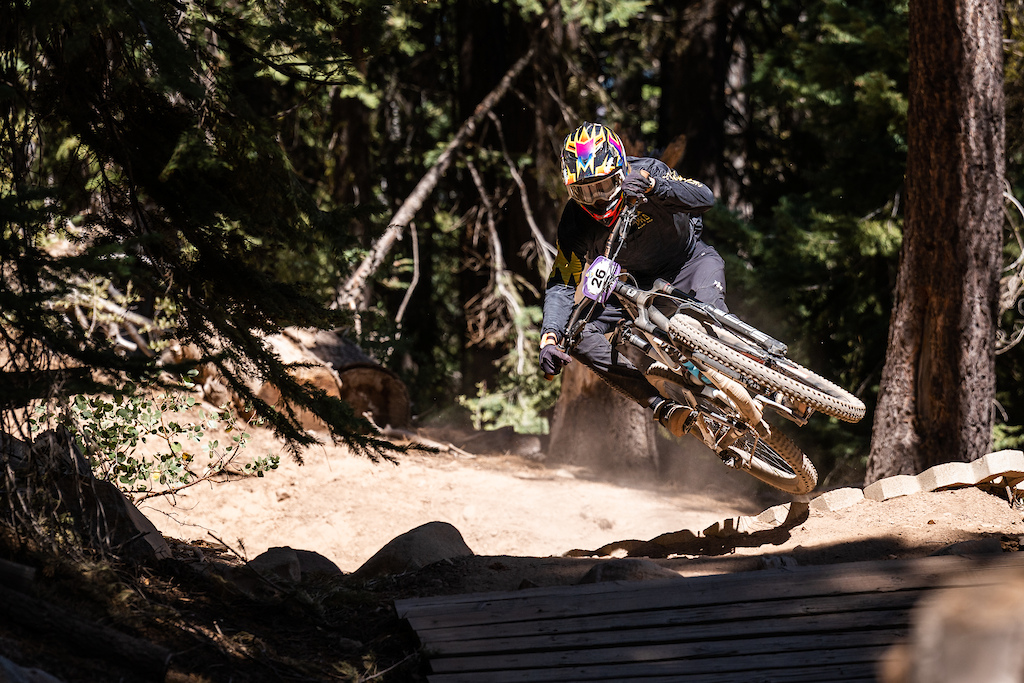 Tyler Maples, Pro Men 5th place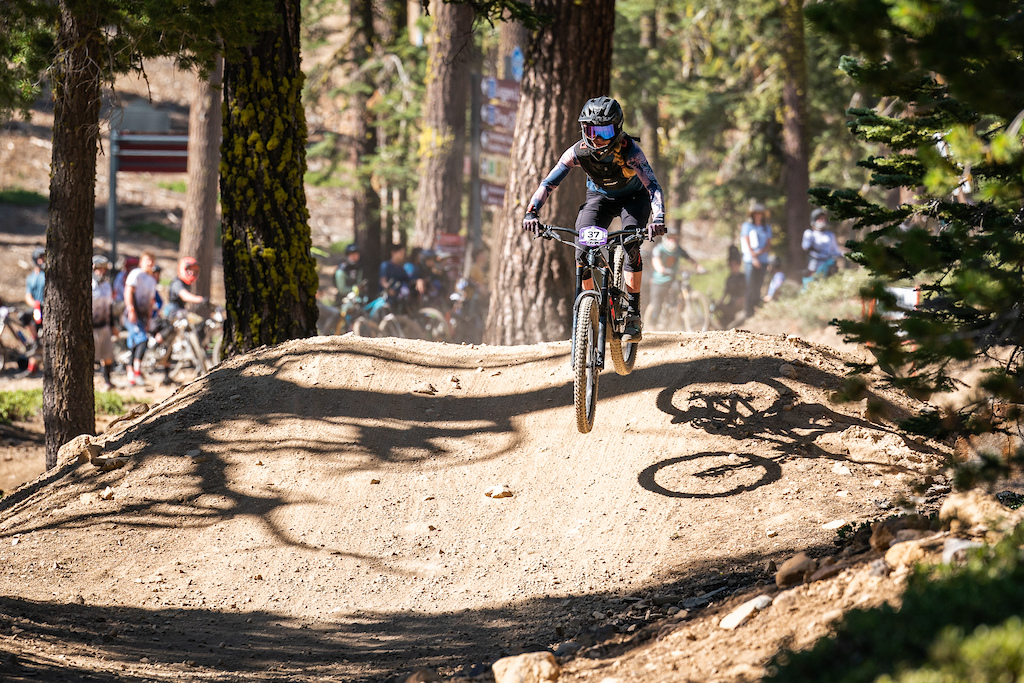 Carina Claassen, Pro Women 2nd place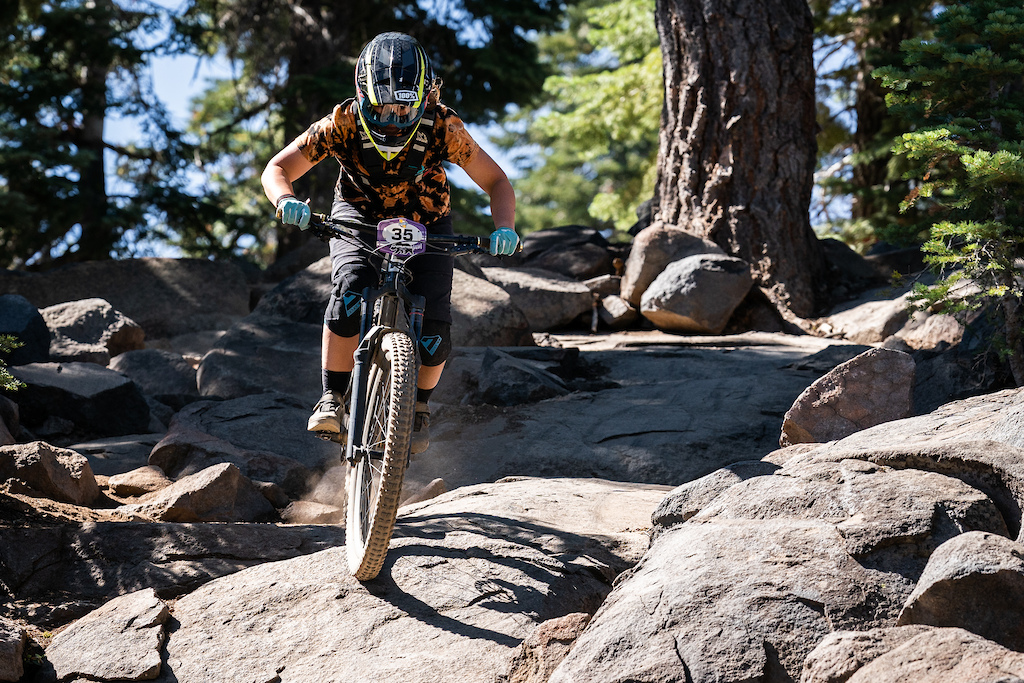 Janea Perry, Pro Women 3rd place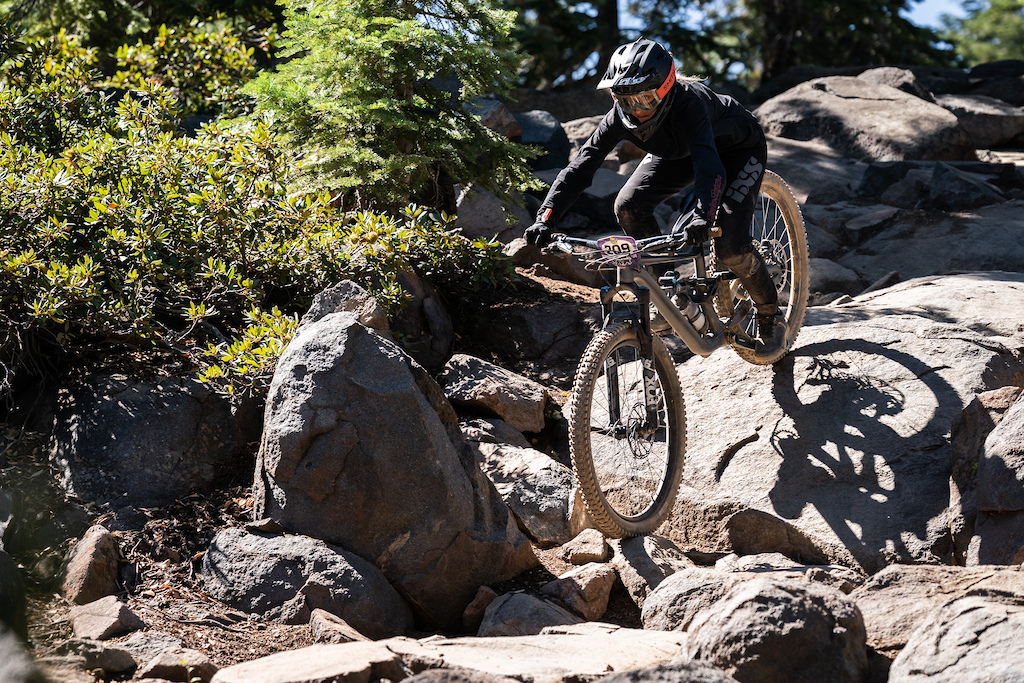 Ashley Kennedy, Pro Women 4th place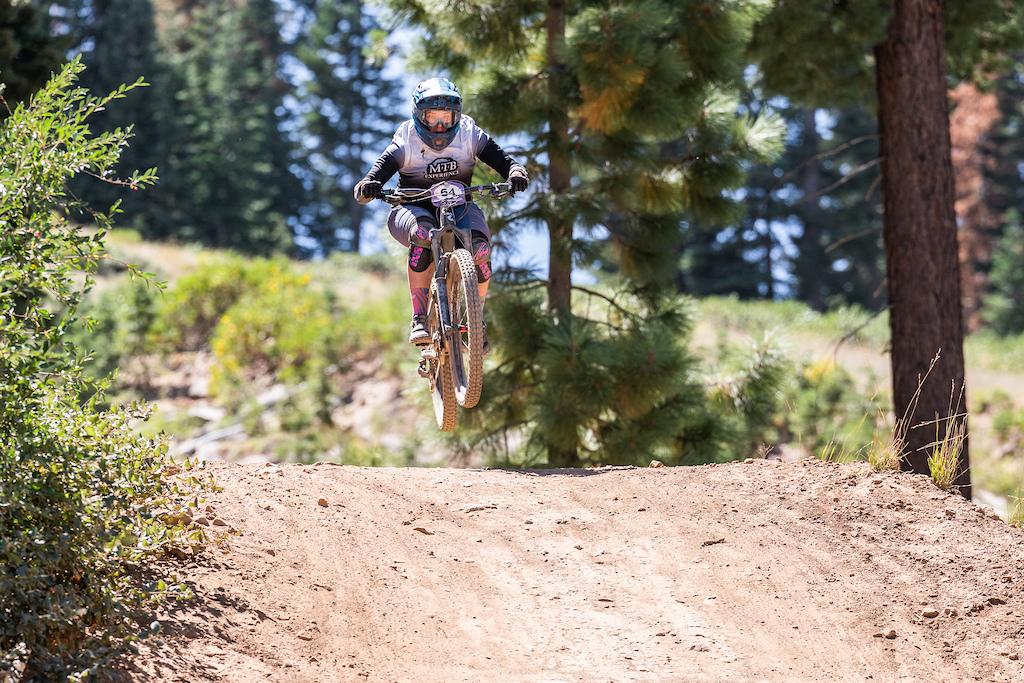 Heidi Kanayan, Pro Women 5th place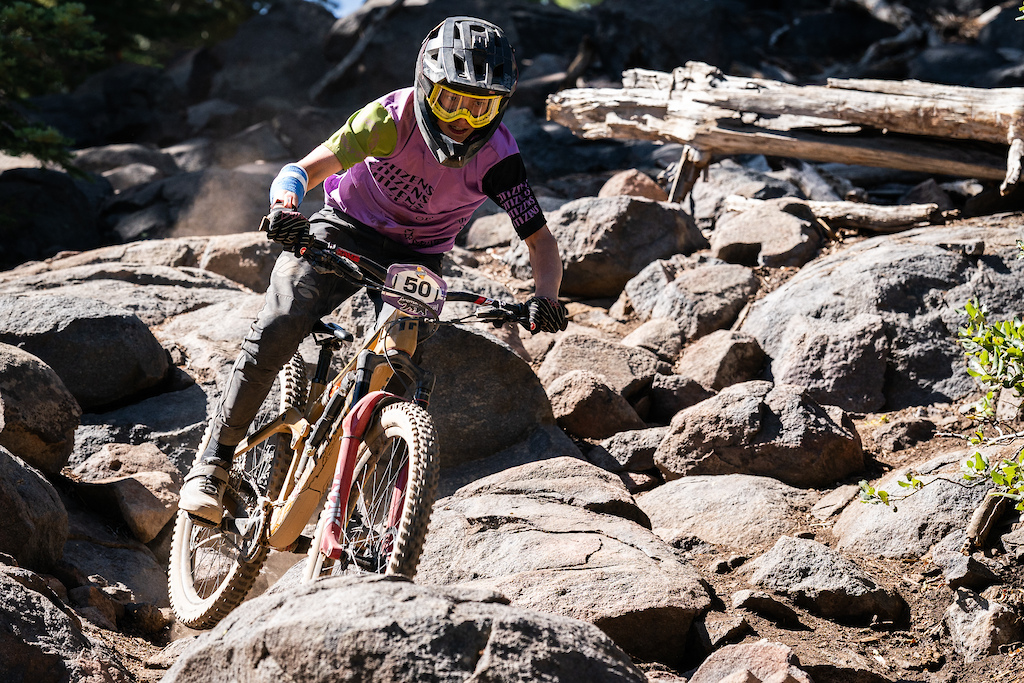 Charlie Connell, Junior Pro Men U21 Champ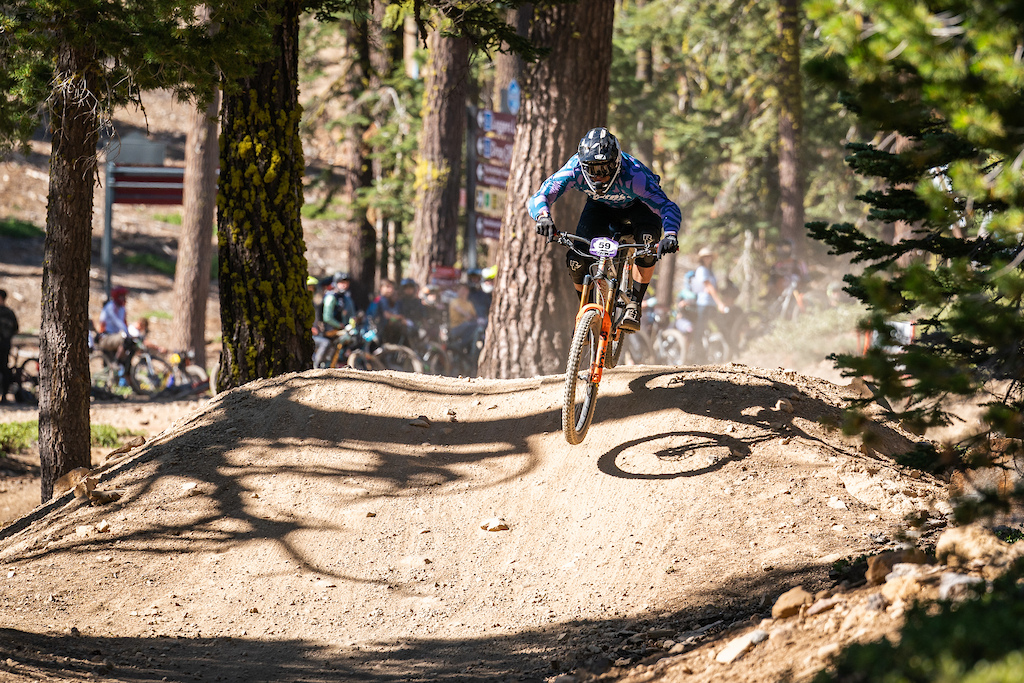 Ernest Saponara, Master Pro Men 40+ Champ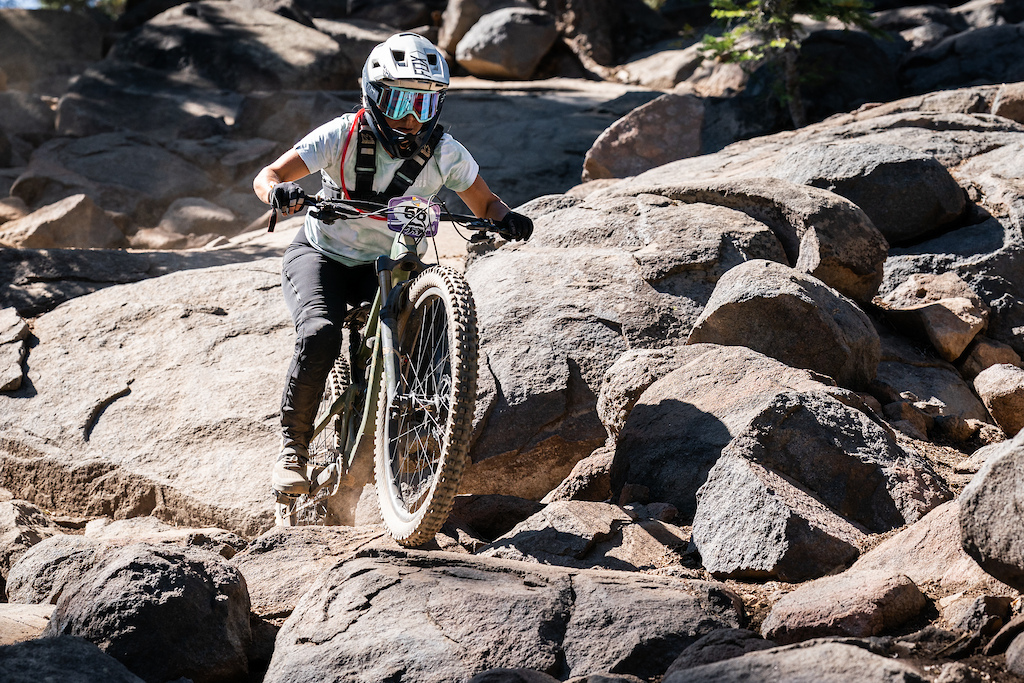 Kristen Martin del Campo, Master Pro Women 35+ Champ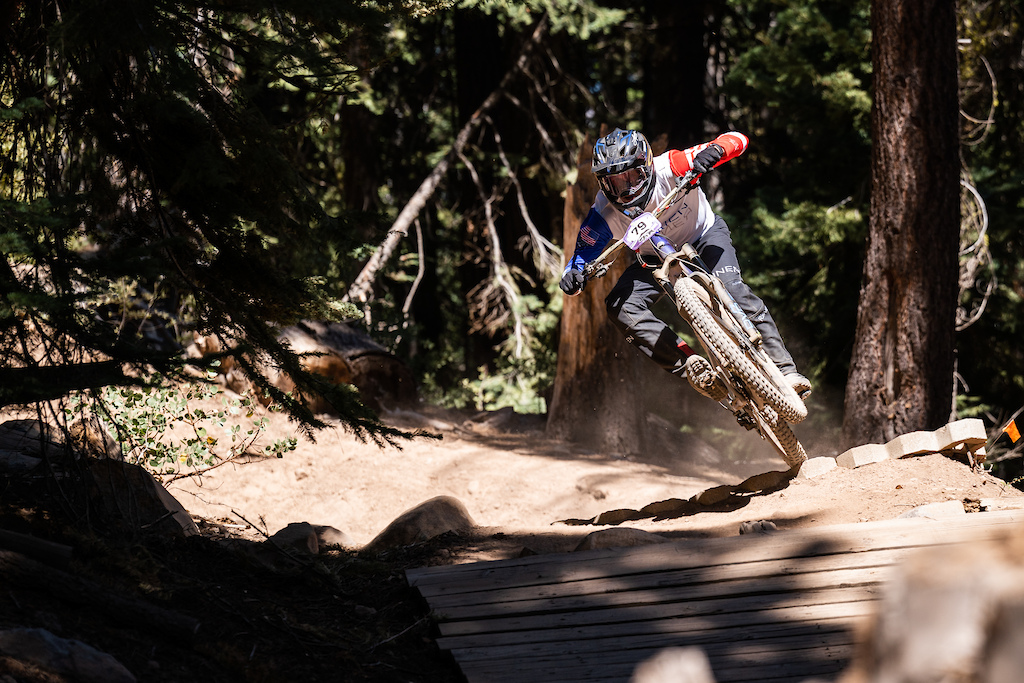 Brian Lopes, Open eMTB Men Champ
Venue Vibes
Northstar's vibe is a crazy mix of supercharge and chill. Stoke is high and bikes are happy. The race entry included lift tickets for Friday practice and both race days, as well as event swag and a discounted racer lunch. Best of all was the event's generous raffle which drew in the crowds while results were being tallied.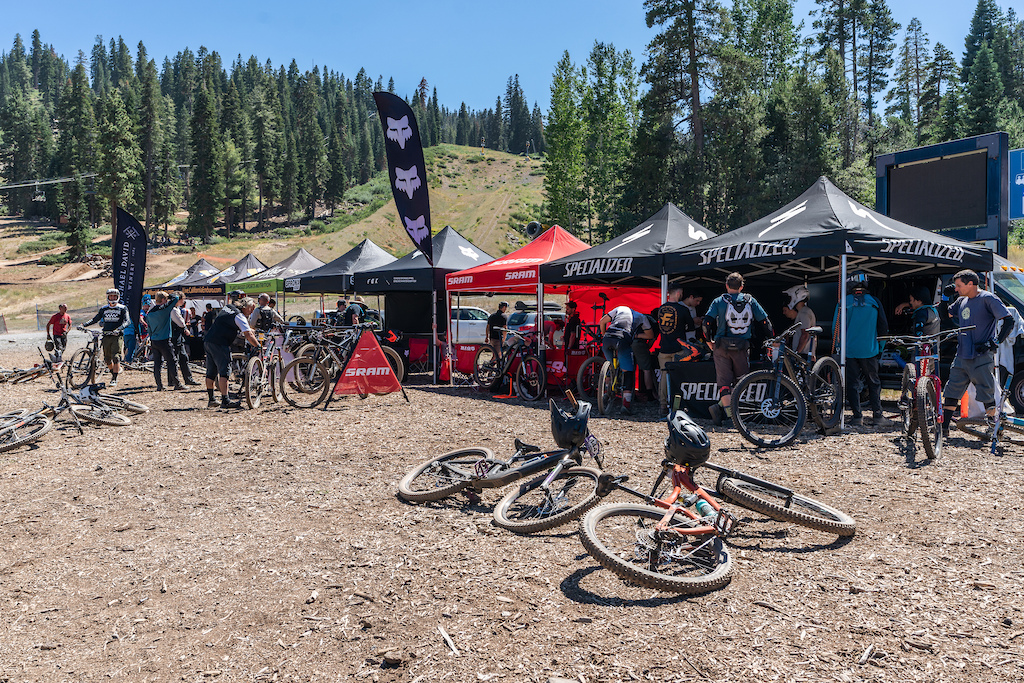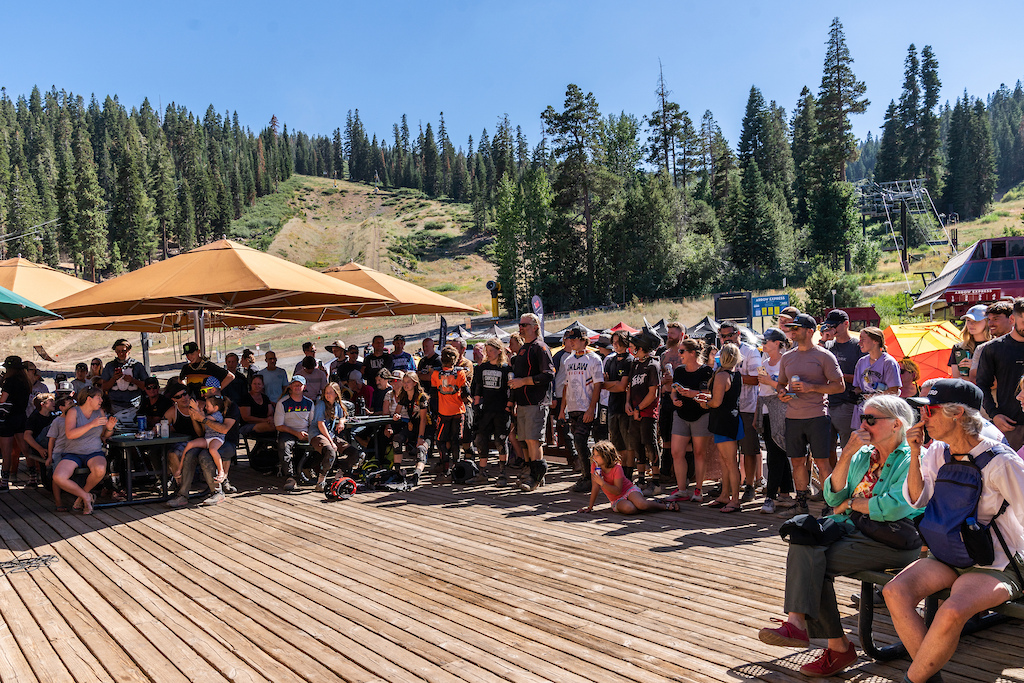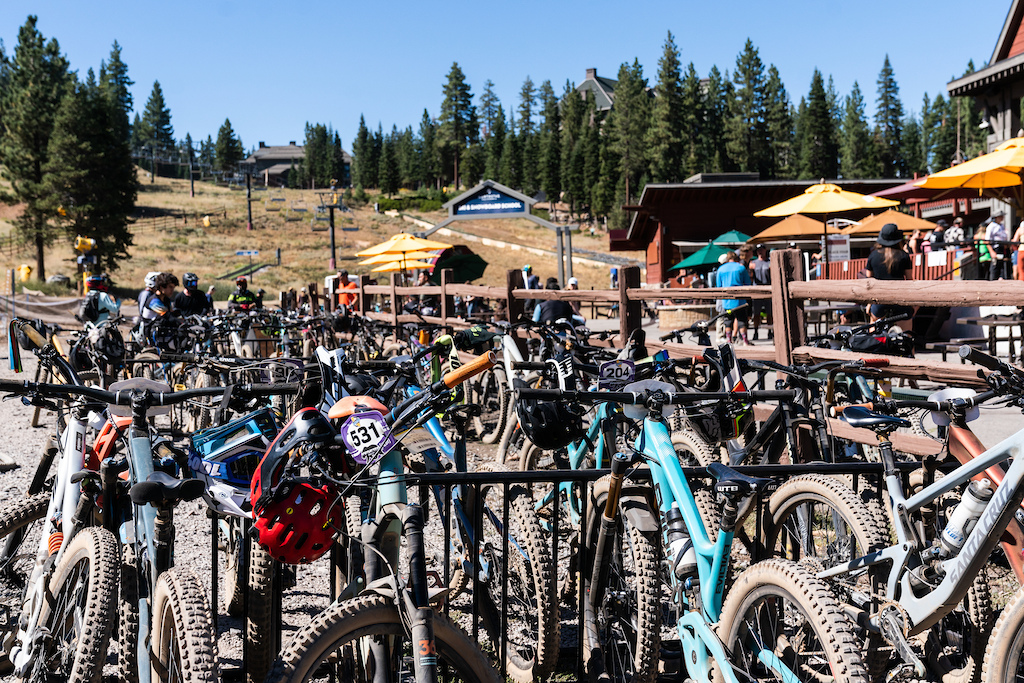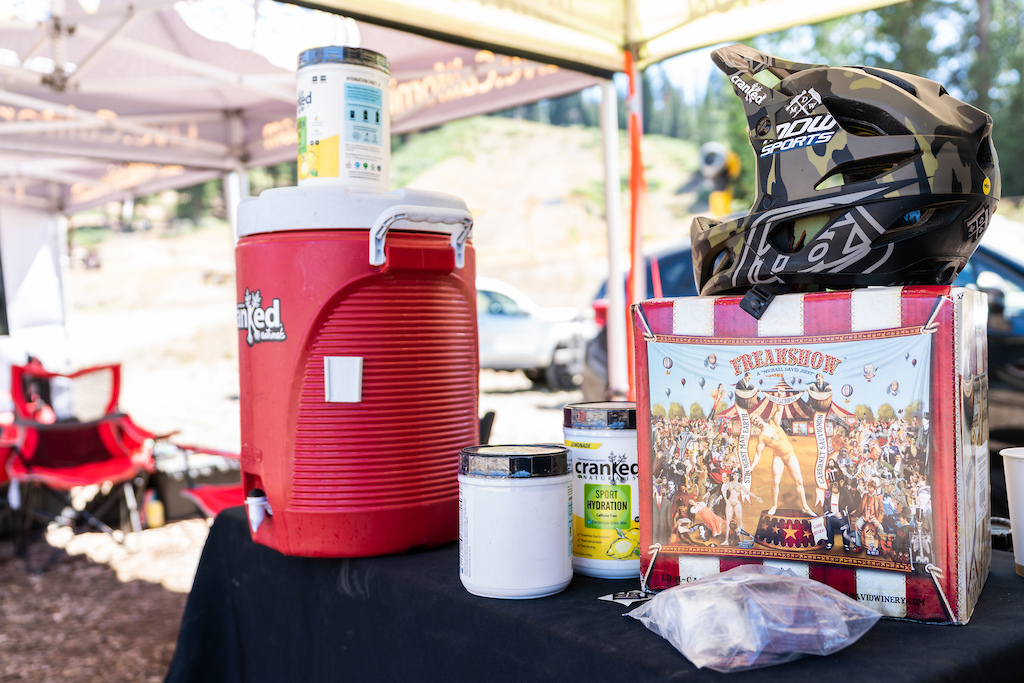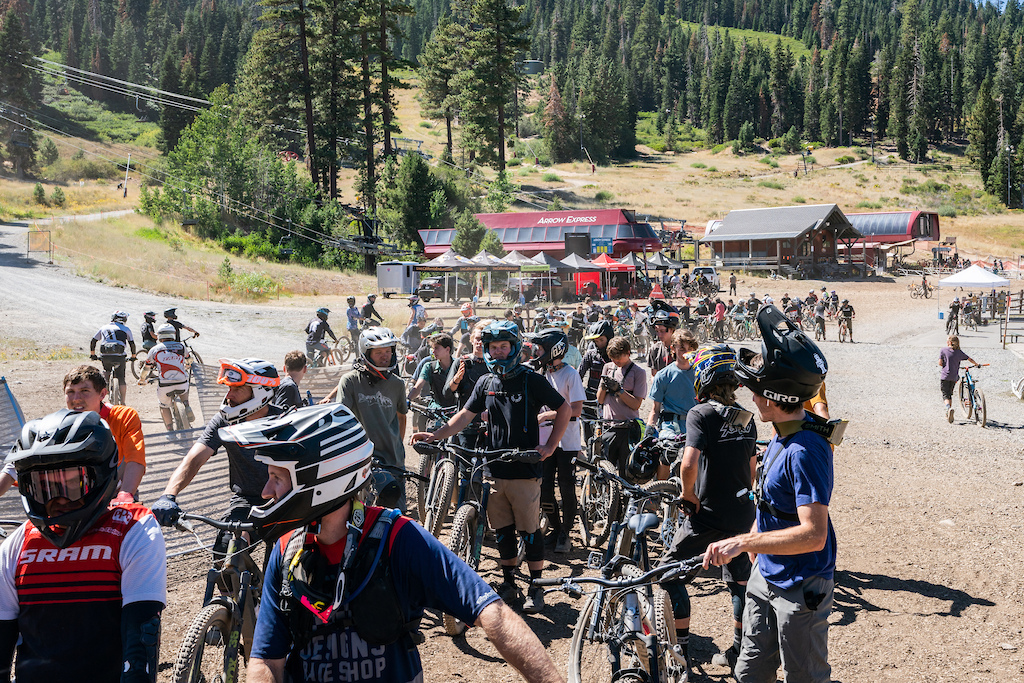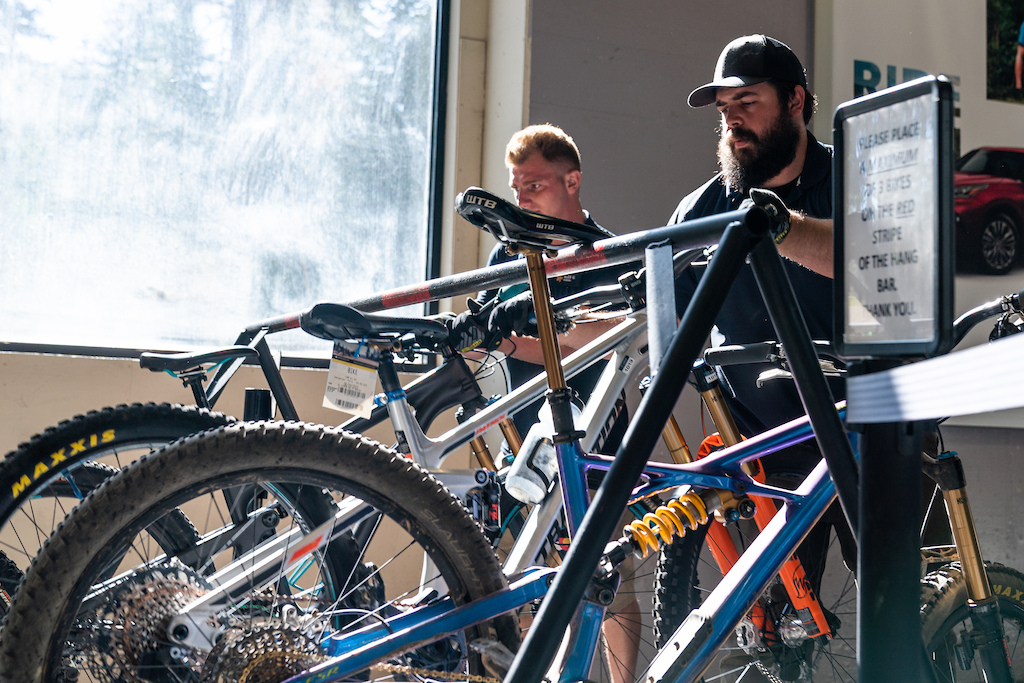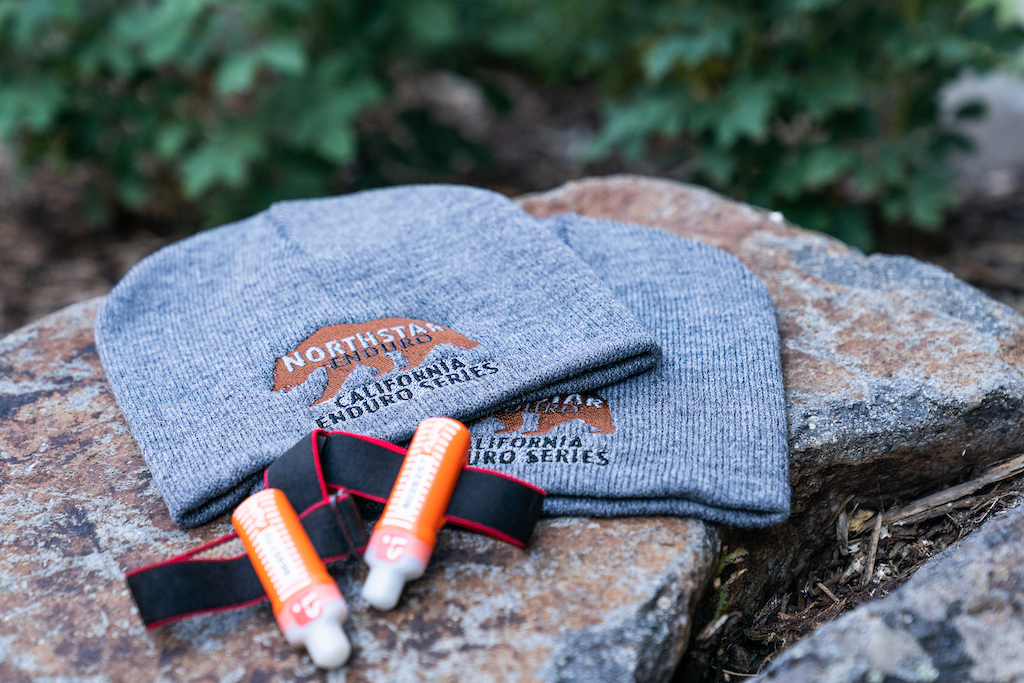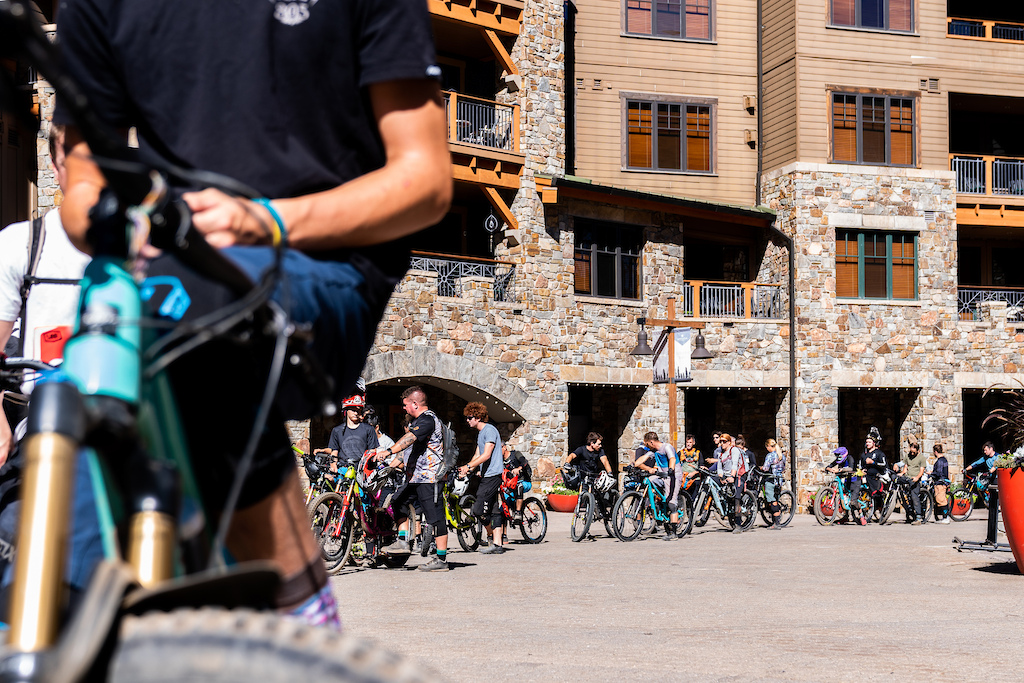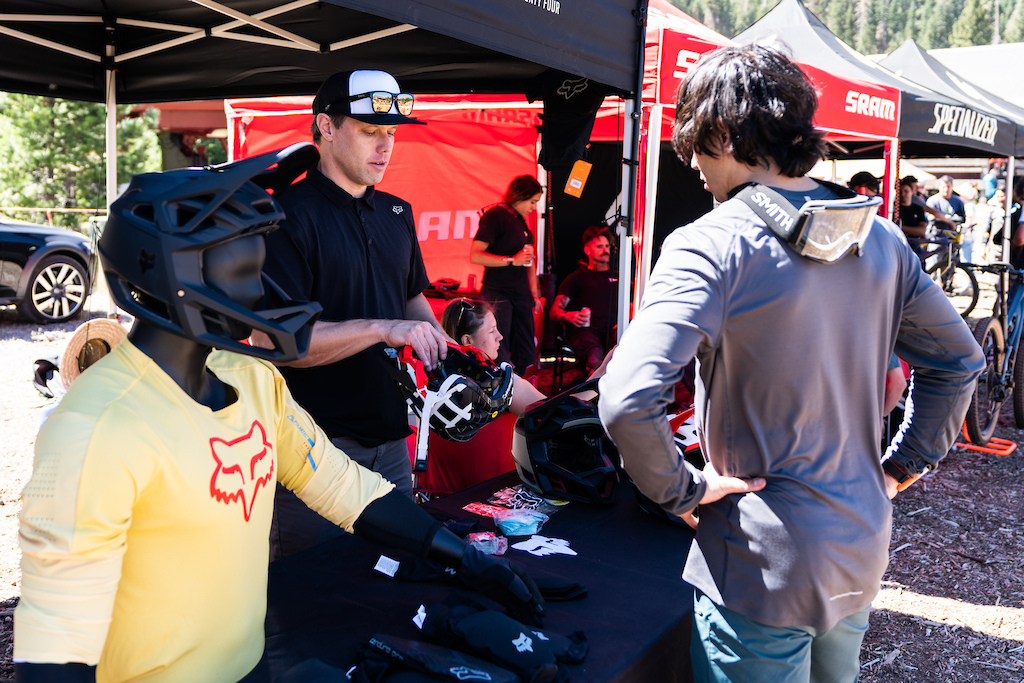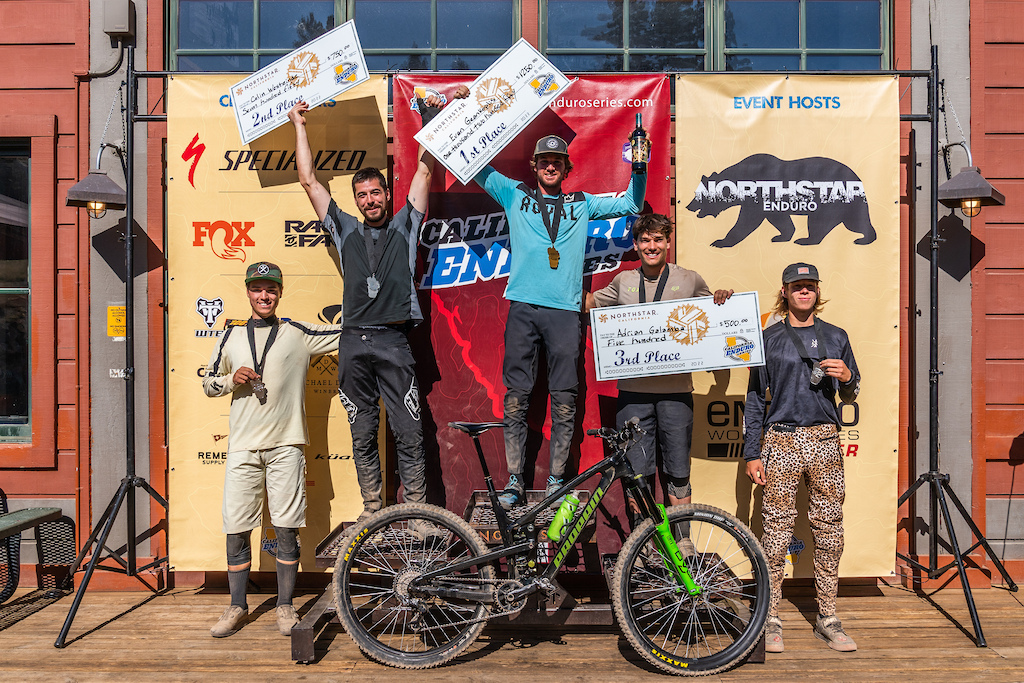 Pro Men Podium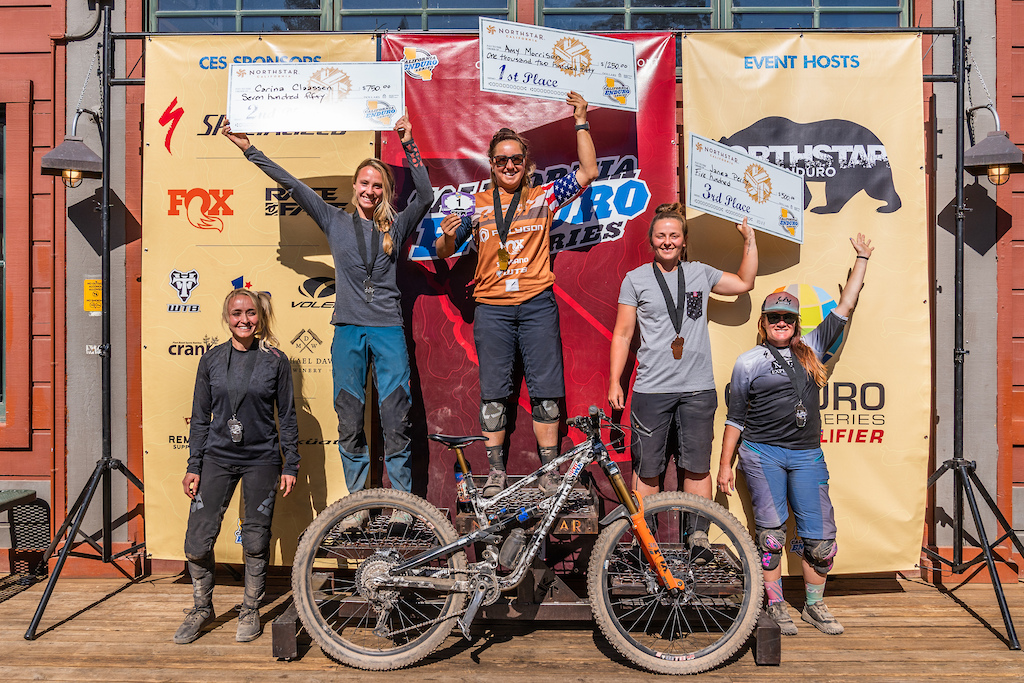 Pro Women Podium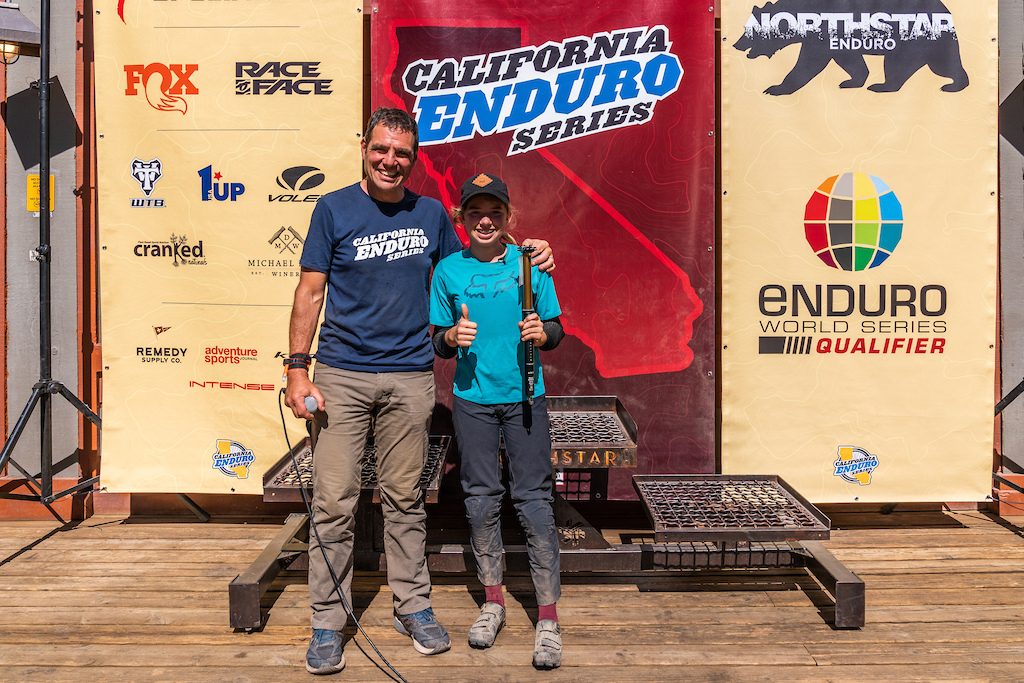 CES co-founder and director Steve Gemelos with the day's FOX Transfer seat post winner Daisy James. Both a Transfer seat post and 36/38 fork are raffled off at each CES race, thanks to FOX's generous support of the series. Ernie Saponara won this event's fork.
View results for all categories here. Get current individual standings here, team standings here, and FOX stage wins here.
Up next: Series Finale – the Ashland Mountain Challenge (AMC) presented by Wild Rogue Events on October 1 in Ashland, Oregon. Please note the AMC is sold out — check our social networks if you're looking for an entry or selling one. Transfers must be completed by September 25, 2022 at midnight.
Huge thanks to CES title sponsor Specialized for again donating a brand new mountain bike to be raffled off this season in support of the series. ENTER for the chance to win either the Specialized Stumpjumper Expert or Stumpjumper EVO Expert – winner's choice. The winning tickets will be pulled at the end of the CES 2022 season on October 31, 2022. Tickets are $5 each, or five for $20 and twelve for $40. You need not be present to win, and the bike can be shipped anywhere. Get tickets here.
And while you're in the CES on-line store, pick up some tickets to win a FOX 36/38 fork, FOX Transfer seatpost, and/or a 1UP USA Recon 5 bike rack (or any other 1UP USA bike rack of equal value). $5 each, 5 for $20, twelve for $40.
CES is a for riders, by riders non-profit 501(c)3 organization dedicated to promoting world-class enduro events that everyone from amateur to pro can enjoy, at a geographically diverse range of venues. Full CES schedule at californiaenduroseries.com.
CES is made possible by the generous sponsorship of industry and community businesses. The series is grateful for the continued support of title sponsor Specialized, official suspension sponsor FOX, Race Face, WTB, Voler, Cranked Naturals, Michael David Winery, and Adventure Sports Journal. Plus a big welcome to new sponsors Remedy Supply Co, 1UP USA and Kuat Racks!
If you'd like to get involved and be part of CES' exciting 2022 season, send an email to sponsorship@californiaenduro.com.
Learn more at californiaenduroseries.com.
Read more California Enduro Series recaps here.